The Native American leader Sitting Bull once stated, "Let us put our minds together and see what life we can make for our children." Children need adults to teach them, guide them, and steer them toward resources that can aid in their development. It's the same thing our caregivers did for us, and our caregivers' caregivers did for them, and on and on, back through the generations. Even the healthiest children with the fewest obstacles are dependent on adult support. And kids who experience emotional or behavioral issues are even more reliant on our care. 
Child therapy is a way to bolster a child's existing community with professional, compassionate, evidence-based interventions. The licenced mental health professionals at Thriveworks in Northeast Raleigh, NC can help your child through difficult times, whether they're experiencing symptoms of attention-deficit/hyperactivity disorder (ADHD), autism spectrum disorder (ASD), behavioral problems, life transitions, trauma, obsessive-compulsive disorder (OCD), or something else. When a parent turns to a qualified child psychologist at Thriveworks for additional insight into their child's development, it's a sign that they care enough to enlist the best resources available. Let Thriveworks help your child on their path to success. 
When Should Your Child See a Therapist?
Children experience a variety of ups and downs: meeting or not meeting their developmental milestones on time, learning emotional regulation or having tantrums past the point where they're still appropriate, making friends easily or struggling socially. If a kid encounters problems, it doesn't mean that there's anything wrong with them. They may be neurodiverse and just in need of some extra support in order to feel a sense of belonging. 
But because we all must live in a society, sometimes kids can benefit from learning additional skills–or unlearning maladaptive behaviors–with a mental health professional. Children can experience any of the following mental health issues that may indicate they could profit from spending time with one of the exceptional child therapists at Thriveworks in Northeast Raleigh, NC: 
Unusual weight loss or gain due to appetite changes

Sleep issues

Violence or aggression

Severe worries 

Intense self-consciousness

Self-imposed isolation

Alcohol or drug use

Self-harm

Suicidal ideation

Repetitive behaviors

Drop in grades or school performance

Body image issues

Lethargy

Intense irritability

Inexplicable headaches or stomach-aches 
Children in the midst of intense emotional experiences like parental divorces, trauma, or loss may also benefit from therapy sessions. Adverse childhood events (ACEs) can affect academic performance, feelings and behavior, and social life. A child therapist can help teach kids and teens effective coping strategies for getting through difficult times.  
What Are the Different Types of Child Therapy?
Beneficial child therapies offered at Thriveworks in Northeast Raleigh, NC include the following:
Cognitive behavioral therapy (CBT)

Play therapy

Music/art therapy

Child-parent relationship therapy

Behavioral therapy

Occupational therapy

Emotionally-focused therapy

Child trauma therapy

Dialectical behavioral therapy (DBT)
Whether the type of therapy is based on self-expression or learning new cognitive skills, children and adolescents need their family members to involve themselves in the therapeutic process. The work of child and family therapy continues at home, so new behaviors can be reinforced. 
How Does Child Therapy Work?
Child therapy at Thriveworks in Northeast Raleigh, NC is a safe, nonjudgmental place where a specialist in clinical child adolescent psychology can meet a child where they are and engage with them on their level. They might do this through the following practices:
Activities

Games

Observing family interactions

Talking through thinking patterns

Practicing new skills

Solving problems

Talking
The first step is finding a therapist who will connect with your child, someone with keen insights into your child's behavior. This may mean finding a Thriveworks provider who specializes in your child's specific issue. 
Get Support for Your Child with Adolescent/Child Therapy at Thriveworks in Northeast Raleigh, NC
Thriveworks child therapists in Northeast Raleigh, NC can be available quickly to help children in need of emotional and behavioral support. Most new clients can meet with their provider within 24-48 hours of booking their first appointment. In addition, Thriveworks members can contact their therapist between sessions by phone or email. Your child's therapist will never be far, so you can be reassured that help will be there when you need it. 
Thriveworks mental health providers are compassionate, highly-qualified, fully-licensed professionals recruited from the top 4% of applicants. They became therapists for the right reason: because they wanted to help people. And children need the most help of all. They depend on us. Reach out to an experienced therapist at Thriveworks today.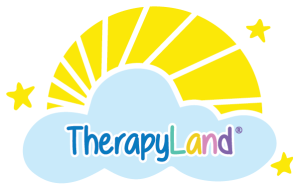 Child Therapy — TherapyLand™
Our Northeast Raleigh, NC office is a TherapyLand location: A positive, empowering place for kids to get the mental health care they deserve. Equipped with sandboxes, dollhouses, easels, puppets, blocks, basketball hoops, and other tools, our play therapy rooms are designed to help kids explore and express their emotions. Learn more about TherapyLand and how it could help your child.