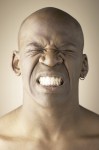 Depression is a difficult thing that affects millions of lives every year.  It is a problem that accompanies other problems; it often comes along as a result of a life-changing event.  We may lose a loved one, go through a divorce, lose a job that we thought we'd be in for the rest of our working lives, or move to a new city unwillingly; as if these things weren't catastrophic enough for us, depression sets in and makes things even more difficult.
You don't have to do this by yourself.
Sadly, many people don't seek help for their depression.  They may not realize that they're depressed, or they may think that no one can help them. They believe that their depression will follow them for the rest of their lives – but it doesn't have to be this way.
If you live in the Sandy Springs, GA area and you are ready to overcome your depression, Thriveworks Sandy Springs Depression Counselors are here for you.  Call us today.
The thought of changing your life – even if it's for the better – can sound overwhelming and exhausting when you're depressed.  We want you to know that you won't be fighting this battle alone.  We'll be by your side as you stop just surviving and start to truly enjoy your life again.
Sandy Springs Depression Counseling
Don't let depression rob you of the joy and happiness that is waiting for you. Let us help you rediscover how good life can truly be.
We know that, when you're depressed, time is of the essence.  You need help to deal with your depression today, not months from now – that's why we have no waiting lists.  Call us today at 404-719-4233 and see one of our counselors this week, possibly even the same day we hear from you.
Warmly,
Your Friends at Thriveworks Sandy Springs Depression Counseling