Counselors and Coaches in Alpharetta
---
Crystal Witherspoon, LMSW
"Hope is being able to see that there is light despite all of the darkness." -Desmond Tutu
Crystal Witherspoon is a Licensed Master Social Worker (LMSW) and a certified Marriage and Family Therapist.  Her educational background includes a Master's degree in Clinical Social Work with a certificate in Family and Marriage Therapy from the University of Georgia and a Bachelor of Arts in Psychology from Columbia College in Missouri. Additionally, Crystal is a United States Army veteran.
Crystal has worked as an Intensive Family Intervention Therapist and has extensive experience helping clients and their families in crisis situations. She specializes in individual and family therapy for adolescents, adults, and veterans. Using clinically tested and evidenced-based interventions, Crystal has worked with hundreds of individuals and families since beginning her career. Her goal is to provide clients with tailored treatment plans that are beneficial and can be integrated into their daily lives.
Areas of focus include but are not limited to:
Post-Traumatic Stress Disorder
Depression and Anxiety
Attachment Disorders
Bipolar
Christian counseling
Marriage and Family counseling
Psychotic disorders
Conduct Disorder
Oppositional Defiant Disorder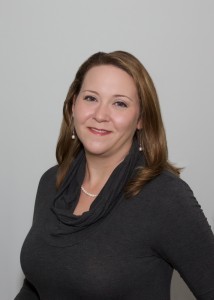 Amanda Irwin, LPC
Amanda Irwin is a Licensed Professional Counselor (LPC) in the state of Georgia with over 13 years of clinical experience with adults. She is a graduate of Auburn University with a Bachelor of Arts degree in Psychology and she holds a Master of Science degree in Professional Counseling from Georgia State University. She is also a Certified Case Manager. Amanda has extensive education, training and applied experience in many aspects of mental health, including substance abuse. Amanda believes that a balanced approach to wellness must include a combination of therapies, including a focus on goals and an understanding of clear individualized care strategies unique to the client.
Amanda has over 10 years of experience at Dekalb Medical Center, she worked in areas of crisis intervention, medication compliance, crisis stabilization and facilitation of groups. Prior to her work at Dekalb Medical Center, her training focused on working with children with intellectual and developmental disabilities. She worked as an advocate by seeking out resources and providing support to families trying to find direction and guidance.
Amanda believes that at times in life we create barriers, in other instances they are placed before us, making our situation feel unmanageable or without direction....but we have choices. Amanda assists individuals in realizing their choices and exploring the ones that works best for them.
Areas of Special Expertise:
Stress Management
School/Career Counseling
Psychotic Disorders
Stay At Home Mother Identity
Care Giver Support/Fatigue
Mood Disorders
Accepted Insurance:
Aetna
BCBS
Humana
Compsych
Ambetter
Amerigroup
Wellcare
Peachcare for kids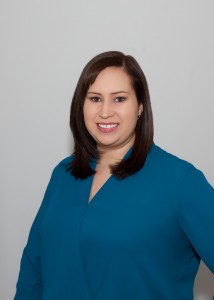 Jessica Szokoly, LPC, NCC, MAC
"The good life is a process, not a state of being. It is a direction not a destination." -Carl Rogers
As a therapist, my main goal is to empower people to make positive changes in their lives and improve relationships. I hold a Bachelor of Science degree in Early Childhood Education and a Master of Education degree in Clinical Mental Health Counseling, both from Georgia Southern University. I have been practicing as a full time therapist since 2011. I am a Licensed Professional Counselor in the state of Georgia. I also hold a Master Addiction Counselor certification conferred by the National Certification Commission for Addiction Professionals and I have a passion for working with families affected by the disease of addiction. In practice I use person centered therapy techniques as a basis for building the counseling relationship which will create a safe space for you to work on accomplishing goals and addressing concerns in a nurturing and empathetic environment. I cater therapy to individual client needs using evidence based approaches to therapy such as Cognitive Behavioral Therapy, as well as motivational interviewing, mindfulness based therapy, and solution focused therapies to help clients identify and overcome roadblocks to change.
What positive changes have you been meaning to make? Come see me at Thriveworks Alpharetta and we will become partners in positive change.
Areas of focus include but are not limited to:
Substance abuse and addiction issues
Adult children of alcoholics/addicts and loved ones of those dealing with addiction
Couples/marriage and family counseling
Depression and anxiety
Stress management
Life/work balance
Self-esteem and self-defeating behaviors and thoughts
Life adjustment issues
Women's issues
LGBT
Life and career coaching
Accepted Insurance:
Aetna
Amerigroup
Humana
Mhnet
Peachstate
Tricare
Wellcare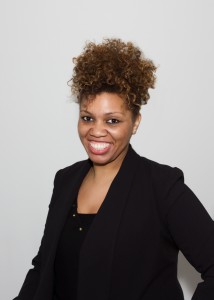 Candace M. Johnson, LPC
Candace is a Licensed Professional Counselor (LPC) with over 8 years' experience within the mental health field. She holds a Bachelor's of Arts degree in Psychology, acquired from North Carolina Agriculture and Technical State University. Upon the completion of her undergraduate studies, she obtained her Master of Arts Degree in Clinical Psychology from Argosy University, Atlanta (formerly known as the Georgia Professional School of Psychology).
Candace received rigorous training through her psychiatric practicum at Dekalb Medical Hospital. Her training consisted of completing psychiatric assessments with the medical and mental health population, crisis intervention within an emergency room setting, conducting psychoeducational groups, and the development of ethical and effective clinical skills.
Her professional experience includes counseling individuals within an acute inpatient psychiatric setting, in person and telephonic crisis intervention, coordination of behavioral health services and conducting extensive psychological assessments to determine an individual's level of safety. She has worked/counseled the following populations: Children and Adolescents, Young Adults, General Adults, and the Geriatric population. She also has over 5 years of experience working with individuals with moderate to severe psychiatric disorders, utilizing her theory of choice, which is Cognitive Behavioral Therapy. However, Ms. Johnson, tailors her therapeutic techniques, based off the individual's presenting signs and symptoms. Ms. Johnson also believes in establishing a genuine professional/therapeutic relationship with the individual, because she believes that is the most effective way to see change within the individual.
Her motto is the following: "Life is like a coin, you can spend it on anything you chose, however you can only spend it once, therefore make the most out of it." And helping her clients achieve the most out their lives, is what brings her the greatest joy.
Areas of Special Expertise:
Stress Management
Career Counseling
Psychotic Disorders
SAHM Identity
Care Giver Support
Accepted Insurance:
Aetna
Amerigroup
BCBS
Wellcare
MHNET
Tricare
►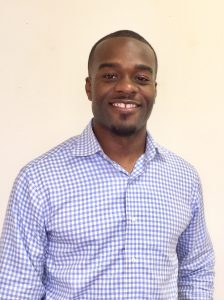 Osei Harvey, LPC
"We are so made, that we can only derive intense enjoyment from a contrast…" -Sigmund Freud
Osei is an independently licensed Counselor in Georgia (LPC), with over 15 years of clinical experience. As a native of Sacramento, California, Osei moved to Atlanta, GA, where he attended Morehouse College in pursuit of his undergraduate B.A. degree in psychology. He later attended Argosy University in Atlanta where he earned his Masters of Art degree in Counseling. Subsequently, Osei has years of a wide range of clinical experiences providing services in inpatient and outpatient therapeutic settings, conducting mental health assessments, as well as serving individuals in acute crises at local hospitals in the metro area. Osei has experience working with children, adolescents, adults in mental health and substance recovery.
Osei strongly believes in a therapeutic approach that is most accommodating for positive change to his client which ranges in Cognitive-Behavioral therapy, Existential Therapy and Recovery-Oriented Cognitive Therapy; all considered in the process of discovering one's unique solution.
Sometimes life presents to us a path full of unforeseen circumstances that challenge our life and oftentimes produces questions, introduces discomfort, and ultimately can draw stagnation. Osei's goal as a therapist is to meet his client right where they are in their journey in a non-judgmental fashion and essentially support his client from a path of distress and barriers to a journey of empowerment and freedom.
Areas of Special Expertise:
Anxiety
Bipolar
Depression
Psychotic disorders
Attention Deficit Disorder
Post-Traumatic Stress Disorder
Christian counseling
Men's issues and parenting issues
Accepted Insurance:
Self payment
Sliding Scale
Amerigroup
Humana
BCBS
Tricare
Aetna
WellCare
Peachstate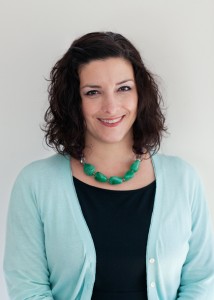 Julie Day, LPC, ATR
As a Creative Arts Therapist, Julie goal is to assist clients in looking at their lives in a new or different way as they journey on the road to healing and wholeness. Julie believes both the creative process and traditional therapy are about problem solving, changing our expectations and perceptions, and learning to recognize how hardships can provide valuable opportunities for growth. Julie has an undergraduate degree in Fine Arts and a minor in Art Therapy from the School of Visual Arts in New York City and a Master's of Professional Studies in Art Therapy and Creativity Development from Pratt Institute located in Brooklyn, New York. She is a Licensed Professional Counselor (LPC) in the state of Georgia and a Registered Art Therapist (ATR).
Julie has worked with adults and adolescents struggling with mental illness, trauma, bereavement, and addiction, as well as children with ASD, behavioral issues, and developmental and physical disabilities. Along with traditional talk therapy, Julie uses creative modalities such as art, music, creative writing, and sand tray therapy to address issues that may be difficult to articulate.
"Using our creativity is therapeutic, not because we need to be fixed, but because we need to be expressive." - Julia Cameron
Accepted Insurance:
Aetna
Blue Cross Blue Shield
Humana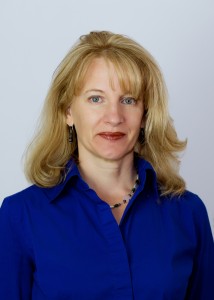 Heather Martin, LCSW
Heather is a licensed clinical social worker in the state of Georgia.  She has over 25 years of experience in the psychotherapy field, receiving her Bachelor's degree in Psychology from the University of Rhode Island and her Master of Social Work degree from Boston University. Heather specializes in the treatment of trauma/abuse/PTSD in children and adults. Other areas of expertise include adoption, anxiety, depression, loss, adjustment concerns, behavior management, and parenting. Heather has received certification as a Rhode Island DCYF Sexual Abuse Expert, as well as House of Hope Christian Counseling. Additionally she is a certified Relational Wisdom Presenter.
Heather is an experienced play therapist and enjoys working with even the littlest clients to aid them in their paths toward healing and wholeness. When applicable, she integrates a family systems approach that encourages and supports the whole family in achieving their therapeutic goals.
Accepted Insurance:
Aetna
Medicare
Humana
BCBS
MHNET
Tricare
Amerigroup
Wellcare
United Behavioral Health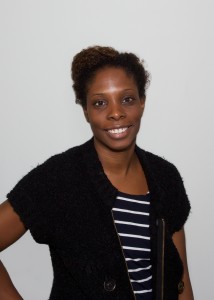 Jeannette McClellan, LPC
Jeannette is the co-director of Thriveworks counseling and coaching in Alpharetta. She earned her bachelors degree in Psychology from UNCC in 2000 and her Master's degree in Clinical Psychology in 2006 from Argosy University in Atlanta Georgia. Jeannette has a specialty certification in anger management and is a Certified Addictions Counselor II and is a preferred provider for Georgia SAP. In 2013, Jeannette became a Certified Case Manager and worked as a lead CM in a Metro Atlanta hospital for over 10 years. Jeannette has extensive work experience in family relations, health care management and possesses a strong passion for helping others find real and practical solutions to their problems.
Jeannette has over 20 years of dance experience that allows her to adopt challenging opportunities for her clients using a mind-body connection approach.
Additionally, Jeannette has expertise in working with women regarding fertility concern.
Accepted Insurance:
Aetna
BCBS
Tricare
Ambetter
Amerigroup
Minority
Wellcare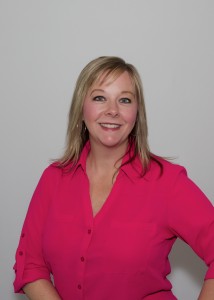 Kim Brooks, LPC
Kim is a Licensed Professional Counselor and a Certified Professional Counseling Supervisor in the state of Georgia. Kim graduated from Georgia State University in 1998 with her Bachelor of Arts in Psychology and earned her Masters degree in Clinical Psychology from Georgia School of Professional Psychology in 2001. Kim has over 15 years of clinical experience which ranges from crisis intervention to outpatient substance abuse treatment. Kim is a preferred provider in the state of Georgia as a Clinical Evaluator since 2007.
Kim is a trusted counselor who applies creative approaches to everyday challenges with a client centered approach.. Kim has been supervising students as well as clinicians new to the field since 2004 with an emphasis on values, strengths and ethics. She fosters leadership qualities that will enable new counselors to accelerate in their therapeutic practices.
Areas of focus include:
Divorce Issues
Depression and Anxiety
Alcohol and Substance Abuse
Couples Therapy (Gotteman level 1)
Clinical Supervision
State Evaluations for DUI and Drug Possession charges
Mental Health Evaluations
Bereavement
Accepted Insurance:
Aetna
BCBS
Tricare
MHNET
ComPsych
Wellcare