Meet our Counselors
---
Sarah Mawdsley, LPC
Sarah is a Licensed Professional Counselor. She graduated from Portland State University with a bachelor's in history and from St. Edward's University with a master's in counseling.
Sarah has experience working with children and adolescents in a school setting, private practice, and a juvenile detention center. She has also worked with adults in private practice and a substance abuse intensive outpatient program, as well as assessing adults and children for an inpatient psychiatric facility. These varieties of experiences allow her to use a combination of approaches to individualize treatment for each client. These approaches include but are not limited to Mindfulness, Cognitive Behavioral Therapy, Solution Focused, Client-Centered, Play Therapy, and Dialectical Behavior Therapy.
Sarah is passionate about working with people to move forward and achieve positive change in their lives in order to build a better future, whether it is personal, job, or school related. She believes this can be achieved through various techniques including meditation, art, bibliotherapy, therapeutic games, traditional talk therapy, mindfulness, and self-compassion. Sarah will create a safe, compassionate, and non-judgmental space to explore and work through life challenges and grow into the person you want to be.
Ages:
Children 3 and up
Adolescents
Adults
Issues:
Depression
Anxiety
Self-Harm
Suicidal thoughts
Self-Compassion
Communication
Addiction
Trauma
Anger
LBGTQIA+
Career counseling
Women's issues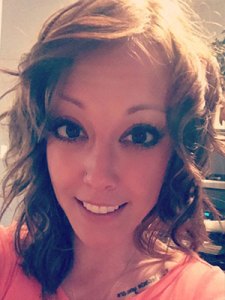 Accepting:
Aetna
BCBS Commercial
BCBS Medicare
Humana
Humana Military
Tricare
United/Optum Behavioral Health
Self Pay Rate: $125
Aimee Corona, LCSW
Senior Fellow Clinician
Aimee is a Licensed Clinical Social Worker with over nine years of experience assisting individuals, couples, and families.
Aimee strongly believes in utilizing a person's strengths throughout therapy, creating a safe, non-judgement environment for each person to feel empowered, hopeful, and motivated for change.
Aimee's foundation of treatment is individualized based of the client's needs, but she regularly incorporates cognitive behavioral therapy, dialectical behavioral therapy, motivational interviewing, schema therapy, and distress tolerance skills.
Aimee earned a Bachelor of Arts in Social Work from Eastern Connecticut State University, and she earned a Master of Social Work degree from Wheelock College in Boston, MA.
Aimee relocated to Austin, TX in 2015. She has extensive experience with crisis de-escalation and intervention, behavioral management, and she has worked in partial hospitalization programs and acute inpatient psychiatric hospital settings.
Jeffrey Baker, LPC - Associate
Jeffrey is Licensed Professional Counselor Associate under the supervision of Toby Collins, LPC-S. He has a B.A. in English from Andrews Seventh-day Adventist University, and a M.A. in counseling psychology from Southwestern College and New Earth Institute. His approach to counseling is rooted in psychoanalytic, person-centerd, and feminist theories with a core of understanding change begins with awareness. Jeffrey creates a safe and non-judgemental space where gentleness, humor, and creativity are important parts of the process.
Modern psychological practices are an important part of therapy, and are useful guiding principles when exploration of the personal experience is brought into the context of the broader human experience through exploration of the self, creative processes in the counseling session, and the lived wisdom of others brought into the counseling process through works of art, film, or literature. By exploring our own perspectives in relation to the perspectives of others, we attain a broader awareness of our selves and where our processes are working against us. With this understanding, we can change and grow.
Jeffrey is primarily proficient working with:
adolescents
adults
LGBTQIA+
life transitions
stage of life adjustments
grief and loss
anxiety and depression
issues of diversity (cultural, spiritual, disability, neuro-diversity)
relationships
career counseling
self-exploration
mindfulness
Stephanie Guerra, LPC-Associate
Associate Clinician
Stephanie Guerra, LPC Associate
LPC-S Supervisor Toby Collins
***Providing Telehealth services. Contact us for current clinician availability.
Sometimes the easiest way to reach acceptance around the more painful parts of our lives is to feel fully seen in our struggles. Stephanie creates a safe, profoundly non judgmental space for that to happen. She works to help clients create more peaceful and powerful ways to live in accordance with their most authentic, higher selves. Stephanie meets clients where they are —supporting them in the places they desire the most support. She believes life is a messy, imperfect and yet beautiful process and considers it a true honor to stand witness to her client's lives.
Stephanie works from an integrative approach. The therapeutic tools and container she utilizes with each client are tailored to that particular client's needs. Helping clients to find a voice of self-compassion is at the core of her work. Mindfulness and therapeutic meditation, reparenting work, somatic modalities, attachment theory and cognitive behavioral therapy are all ways she seeks to help her clients achieve goals and alleviate discomfort.
Ages:
Issues:
Anxiety
Ambiguous Loss
Depression
Enmeshment
LGBTQIA issues/ support
Life transitions
Grief and Loss
Career changes
Gender transitioning support
Miscarriage
Divorce support
Existential issues and loneliness
Highly sensitive individuals/ empaths
Creative blocks
Parenting
Women's issues
Communities:
Cancer
Parents
Single or Divorced Parents
LGBTQIA Allied
Open relationships, non-monogamy Allied
Transgender Allied
Racial Justice Allied
Sex Worker Allied
Sex-Positive, Kink-Allied
Grace Moon, LPC-Associate
Fellow Clinician
Grace Moon, LPC-Associate
Grace Moon is a Licensed Professional Counselor-Associate under the supervision of Toby Collins, LPC-S. She has a B.A in Psychology from Texas Lutheran University and an M.A in Counseling from St. Edward's University. Grace's previous and current experience is primarily child abuse and neglect, with a focus on children with a history of severe physical and/or sexual abuse.
Grace's approach to therapy is emotion-focused, attachment based, and ties in psychotherapeutic evidence-based interventions.
Grace believes in providing whole person therapy, helping clients come to peace with their inner selves. She works to cultivate an environment of welcoming, acceptance and non-judgement to facilitate a safe environment of healing for her clients.
Grace is currently providing counseling to people of all ages and is comfortable providing counseling to individuals of varying faiths and backgrounds. Grace provides individual (children and adults), couples, families and group therapy both in English and Español. She is currently accepting new clients at Thriveworks Round Rock.
Grace's Specialties:
Career counseling
Anxiety and depression
Adjustment disorders
PTSD & Trauma
Healthy communication
Stress management
Anger management
Self Esteem
Self-Harm
Domestic Abuse/Violence
Divorce
Alcohol Abuse
Mary Guthrie, LCSW
Fellow Clinician
Mary Guthrie is a Licensed Clinic Social Worker. She earned her Bachelor's and Masters Degrees at the University of Southern Maine. Before completing her education, Mary worked in social services for nearly 15 years, during which time she specialized in adolescent populations, medical and physical illness, Intellectual and Developmental Disabilities, crisis management, and trauma.
 Mary provides a safe place for people to work through past and current traumas and anxieties. She has worked with a diverse population throughout her career and has provided a broad array of services. If traditional therapy is not preferred, or has not been successful, Mary can tailor therapeutic methods and styles to the comfort and needs of an individual client.
 Therapeutic services provided by Mary include one on one therapy, group therapy, Dialectical Behavioral Therapy (DBT), Cognitive Behavioral Therapy (CBT), and Motivational Interviewing as well as variations in the traditional therapeutic approaches to assist with client comfort and success.
 Mary's Specialties:
Depression
Anxiety Disorders
Trauma - including PTSD
Stress
Grief and Loss
Building Healthy Relationships
Improving Self-esteem
Substance abuse and relapse prevention
LGBTQIA
Adjustment Disorders – including Incarceration and successful re-entry
Gideon Reed Harris, MAC, LPC
Fellow Clinician
Gideon Reed Harris, MAC, LPC
Through a personal relationship with Christ, Gideon Harris has spent much of his life guiding, teaching, encouraging and counseling others. Gideon first began serving others as a Medic and Civil Military Operations NCO in the United States Armed Forces. During and after his service to our nation, Gideon felt the further need to serve others' emotional wellbeing through the distress he witnessed in families being affected by life's adversities. Through this growing desire, Gideon pursued an education at Wayland Baptist University, graduating with honors in receiving AAS, BAS and MAC degrees.
Having been raised and called to serving Christ at a young age, Gideon feels that God has given him a calling to heal others through the gifts, abilities, education and experience granted to him. Gideon has served military families, foster children and families, residential treatment centers, churches, crisis centers, and children advocacy centers and has acquired specialization in:
Trauma
Parenting Skills Development
Adoption/Foster Counseling
Relational Conflict and Satisfaction (w/ self, others, and God)
Healthy Relationships and Boundaries
Christian Counseling
Anxiety and Depression
PTSD (children and adults)
Self-harm and suicidal thoughts
Personal Performance Improvement
Men's Counseling
Addiction/ Substance Abuse
Codependency
Stress Management
Attachment Disorders
Regardless of whether you are seeking Christian Counseling or Secular Counseling Gideon Harris believes in client centered therapy driven by the client's goals and objectives of therapy. Give us a call today to schedule your appointment with Gideon Harris. Favorite Movies: Lord of the Ring, Men of Honor, Band of Brothers
Favorite Books: The Bible, the Gabriel Allon Series and anything by Henry Cloud and John Townsend (Boundaries, Integrity, and Necessary Endings).
On the weekend you'll find me: Family fun activities with my children, hunting, watching football and restoring/building anything that I can get my hands on.
Erika Paz, LPC-Associate, LCDC
Fellow Clinician
Erika Paz is a Licensed Professional Counselor-Associate, LCDC, and MA, under the supervision of Tammy Fountain LPC-S.
For over a decade, I have had the opportunity and the privilege of helping individuals and families afflicted by substance use or mental health problems. In particular, I have focused on children and teens.
In addition to my licensure and degrees, I received training in Cognitive Behavioral Therapy (CBT) and Dialectical Behavioral Therapy (DBT). I am an eternal learner and keep updated with the latest intervention techniques and strategies to better assist my clients, considering that not one approach works for all the needs of the people I work with.
I have worked with families and individuals from a variety of backgrounds, and I have a diverse life experience myself. I was born in Brazil, learned English in the UK; attended my bachelor's in Switzerland, immigrated to the US and worked as a hotelier. I have learned Spanish, Italian, and French; my native language is Portuguese.  My wide range of experience with cultures and people afford me a broader perspective on mental health, and allow me to bring a more unique approach to my work
I have worked in the mental health and helping professions since 2007, when I found my passion for helping others.  Since then I have worked with children, teens, adults, groups, and family counseling. With well over a decade of experience, it's my goal to help you reach your goals.  Schedule your appointment online or call in.  I am here, and I want to help.
Anxiety and depression
Adjustment disorders
Substance, alcohol, and addiction
Stress and anger management
Bipolar disorder
Family support
Child and teen issues
Incarcerations
Grief and loss
Career counseling
Self-harm and suicidal thoughts
Trauma
Erika offers sessions in English, Spanish, and Portuguese
Ariell Caballero, LPC
Fellow Clinician
Ariell Caballero, LPC
Ariell Caballero is a Licensed Professional Counselor. She has a B.S in Criminal Justice from Anderson University and an M.A in Licensed Professional Counseling from Liberty University. Ariell's previous and current experience is multifaceted, ranging from children to the geriatric community. Ariell utilizes both group and individual therapy, with expertise in leading groups with topics such as Financial Wellness and How To Be an Adult.
Ariell is an eclectic therapist that combines emotion-focused strategies with psychotherapeutic evidence-based approaches. The underlying principles in her approach are that treating anxiety, depression, relationship dysfunction, self-esteem and more can be traced to experiences, beliefs of shame, and other negative core beliefs in an individual. Finding out these aspects of a person's life, naming them, and working through them are components of her counseling process.
Ariell believes in providing holistic therapy, helping clients discover their multiple inner strengths to live a wholly present, healthy life. She works to cultivate an environment of unconditional positive regard to facilitate inner peace and healing for her clients.
Ariell also has a certification in Cognitive Behavioral Therapy to treat Insomnia. If you are struggling with sleep issues please contact Ariell to set up an appointment. Cognitive Behavioral Therapy for Insomnia is an evidence-based approach that works well as the first line of treatment for sleep issues. CBT-I treats insomnia without the use of medication and helps manage chronic sleep issues. CBT-I involves meeting weekly with a counselor that specializes in CBT-I. In these sessions the clinician will give you a series of sleep assessments, do a sleep diary, and come up with a treatment plan to change the way you sleep.
Ariell is currently providing counseling to adolescents and adults of all ages and is comfortable providing counseling to individuals of all varying faiths and backgrounds.  She is currently accepting new clients at Thriveworks Round Rock.
Ariell's Specialties:
Insomnia
Career counseling
Anxiety and depression
Adjustment disorders
PTSD & Trauma
Bipolar Disorder
Healthy communication
Addiction
Grief
Personality Disorders
Stress management
Anger management
Chronic pain
Self Esteem
Self-Harm
Domestic Abuse/Violence
Divorce
Alcohol Abuse
Substance Abuse
Certifications:
Elise Waszczak, LPC
Fellow Clinician
Elise Waszczak (pronounced VA HZ-check) is from a west Texas border town, and received her bachelor's and master's degrees at the University of Texas at El Paso. Elise served in the nonprofit world for years, with AmeriCorps and the YMCA. While completing her master's, she counseled young adults in a college counseling center, and since graduating, she has worked mostly with adults addressing trauma, depression, anxiety, and everyday stress. She briefly worked at a psychiatric hospital before moving to Austin in 2017 to work at a correctional facility, where she has had exposure to working with those with acute mental illness, and has primarily focused on crisis management. She has also coordinated groups for those who are repeat offenders and/or struggle with substance use and anger management.
Elise is family-oriented and has always prioritized the importance of relationships. However, as a licensed professional counselor, she provides a safe place for you to work on your most important relationship—the one you have with yourself.
Elise's theoretical orientation is eclectic and pragmatic. Since her work in the nonprofit world, Elise spent many years observing behaviors, and is skilled at thinking objectively, which helps her to embrace both the positive and negative characteristics of a person in order to promote greater wholeness. She has seen how everything is connected, and that our thoughts, as well as various environmental factors, can influence our feelings and behaviors. Elise believes people can change, and she is honest and transparent as she works with clients to uncover the motivation that comes from within. She knows people have a capacity for goodness and can use their negative emotional experiences for personal growth. Elise is determined to help you confront your struggle, to help you leave the past behind, and to be fully present.
Elise specializes in the following:
Anxiety and Stress
Anger Management
CBT
Crisis Management
Depression
Divorce
Grief and Loss
Mindfulness
Mood Disorders
Substance Use
Trauma and PTSD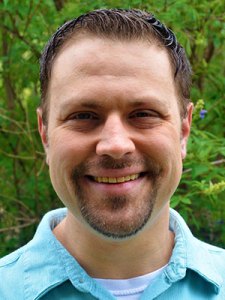 Accepting:
Aetna
BCBS
Humana
Humana Military
Tricare
United/Optum Healthcare
Self Pay Rate: $100: Individuals $110: Couples
Michael Herold, LPC, LCDC-Intern
Fellow Clinician
Michael Herold is a Licensed Professional Counselor.  Michael is also a Licensed Chemical Dependency Counselor – Intern.  He obtained a B.S. in Mental Health and Human Services from Franciscan University of Steubenville and an M.A. in Community Counseling from Webster University.  He is currently completing his dissertation on Collegiate Recovery Programs as the final step toward obtaining his PhD in Rehabilitation Counseling from the University of Texas Rio Grande Valley.  Michael has worked with a wide range of clients from diverse cultural and faith backgrounds as both a community support worker and as a counselor over the past 16 years.  He has a particular passion for working with clients of all ages with co-occurring mental health and substance abuse disorders.
Michael uses Cognitive Behavioral Therapy, Dialectical Behavioral Therapy, Motivational Interviewing, Mindfulness, Family Systems Therapy, and Stress Management and Relaxation skills.
Michael places a strong emphasis on developing a safe, warm, and trusting relationship with each client from the beginning of the first session.  His clients have described him as open, accepting, encouraging, and knowledgeable.  Michael focuses on helping clients find their own inner strengths and abilities that they can use to overcome obstacles.  Michael recognizes that the sources of a person's pain and difficulty can involve both internal mental/emotional struggles as well as aspects of the external environment.  Michael focuses on helping clients separate these issues to promote healthy personal growth while building skills to more effectively cope with external stressors.
Michael has experience working with individuals, couples, families, and groups in several settings: multiple non-profit agencies, office-based therapy, in-home therapy, in-school therapy, private practice, an eating disorder treatment center, two intensive outpatient groups (community-based and hospital-based), and an inpatient psychiatric hospital.
Michael is available to treat adolescents and adults of all ages.
Michael's Specialties:
Substance Abuse Disorders and Relapse Prevention
Co-Occurring Disorders (Mental Health and Substance Abuse)
Anxiety
Depression
Mood Disorders
Trauma and PTSD
Healthy Relationships and Boundaries
Couples and Marital Issues
Eating Disorders
Self-Harm
Stress Management
Self-Esteem and Identity Development
Assertiveness Training
Anger Management
Adjustment Disorders
Spirituality
LGBTQIA
Amy Space, LPC-S
Fellow Clinician
Amy Space is a Licensed Professional Counselor in the state of Texas. She achieved her B.S. in Elementary Education and Child Development and graduated with a M.S. in Community Counseling from Texas Women's University in 2010. Amy believes that change comes from within every individual and that this is an ever changing, life-long journey encompassing both past and present life events. Amy utilizes a person-centered, humanistic approach to counseling because she believes that this allows individuals the ability to find their inner strengths that motivate choice, healthy adjustment, and develop positive growth through a safe, non-judgmental environment. Amy engages in the counseling experience on behalf of individuals as they are the true guide, or expert, in the ability to move forward with life's challenges.
Amy works on an individual basis as well as in supportive group settings. She has experience in many areas of the mental health field since 2009 ranging from counseling with individuals ages 3-12 for play therapy as well as providing parent/child relationship support and training, nurturing family relationships and providing a positive, non-judgmental environment for individual self-advancements. This includes experience working with addiction, self-esteem, communication skills, abuse, neglect, trauma, life events, and family/relationship dynamics. She believes that no matter what your circumstances are there is no better guide than the individual themselves, and that life, at times, is a matter of engaging and exploring tools to better equip oneself for today and tomorrows challenges.
It is Amy's belief that positive change can occur along with support, laughter, tears, and reflection of personal experiences that make for healthy transitions into the future. She will be there with you as a guiding support during this unique chapter in your life.
Amy is currently available to see individuals through online telehealth communication. Her areas of focus include:
Abuse, Trauma, Neglect, PTSD
Addictions/Relapse
Adjustment
Anger
Anxiety/Depression
Communication and Coping Skills
Domestic/Relationship Violence
Dual Diagnosis
Family Relationships
Life Transitions and Events
Parent/Child Relationships
Personality Disorders
Play Therapy
Relationships and Family Issues
Self-esteem
Stress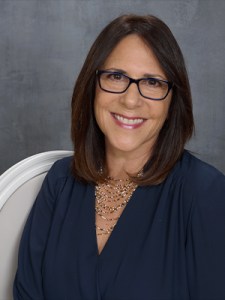 Accepting:
BCBS of TX
Humana
Humana Military
United/Optum Behavioral Health
Aetna
Tricare
Self Pay Rate: $140 individuals, $150 couples
Carla Noto-Vencill, LMFT
Associate Clinician
Carla Noto-Vencill has been a Licensed Marriage and Family Therapist for over 25 years. She earned her Bachelor's Degree in Criminal Justice from Sacramento Sate University and her Master's Degree from the American Academy of Family Studies/JFK. Carla is licensed in both California and Texas and is passionate about working with people hoping to understand themselves and others in a deeper way.
Carla is a person-centered therapist encouraging clients to be the expert in their own lives. She believes that true change comes when someone is able to clarify what it is they want to be different, and then, with help, develop strength-based interventions and strategies for achieving those goals. She can help walk you through that process by treating you with respect, providing honest and open feedback, compassion and unconditional positive regard.
Carla has extensive experience working with people in need of mental health and addiction counseling, depression, anxiety and trauma related issues as well as years of relationship counseling (couples, families, work relationships, etc.). She is described by clients as warm, available and extremely engaged.
Carla's Specialties:
• Addiction counseling for individuals, families and couples
• Anxiety and stress related challenges
• Trauma
• Grief and Loss
• Transitioning from or history of incarceration
• Relationships and healthy communication
• Depression
• Aging and illness
Specific Training:
Motivational Interviewing, ASAM assessment, Mindfulness Meditation, Trauma Informed Care and interventions, Cognitive Behavioral Interventions.
Scott Eger, LPC-S
Fellow Clinician
If you are experiencing thoughts and feelings that cause distress, it may be time to seek help through psychotherapy.  I will work in partnership with you to regain a sense of balance and feel positive and hopeful again. I strive to provide encouragement, support, and guidance through a relaxed and steady approach to counseling. Through my training and experience I have developed an integrative therapeutic approach to counseling with a cognitive behavioral foundation.  This allows me to utilize techniques from well-established methods of treatment such as CBT, DBT, Solution Focused, and Client-Centered.
Scott is an experienced Licensed Professional Counselor of 12 years.  He has worked with many age groups but specializes in counseling teens (13+) and adults struggling with problems including but not limited to:
Depression
Anxiety
Adjustment disorders
PTSD & Trauma
Bipolar Disorder
LBGTQIA+ issues
Addiction and Substance issues
Grief
Chronic Stress
Anger management
Chronic pain
Low Self-Esteem
Self-Harm
Scott received his bachelor's in psychology and then his master's in counseling from Texas A&M University Corpus Christi (CACREP accredited). He is also an approved LPC - Supervisor through the Texas State Board of Examiners of Professional Counselors.
Scott has worked in a variety of clinical service settings which include (FQHC) Federally Qualified Health Clinic, private practice, outpatient substance abuse treatment, non-profit agencies, residential shelters, foster care settings, as well as web-based platforms.
Toby Collins, LPC-S
Practice Owner of Round Rock, TX Thriveworks
Toby Collins is a Licensed Professional Counselor in the state of Texas (#68929).  He received his Bachelor's degree in Psychology from Texas Tech University and a Masters degree in Counseling from St. Edward's University.  He has worked in mental health since 2007, covering everything from crisis management and acute mental illness to substance use and career counseling.
Toby provides a healing place for a wide range of people working on a variety of issues, pulling from methods and styles as needed.  His specialties include:
Anxiety and Stress
Career and workplace issues
Depression
Men's issues
Teens
Self Esteem and Confidence
Life Events
Substance use/abuse/relapse
Achievement and Academics
Grief