Meet our Counselors
---
Aimee Corona, LCSW
Aimee is a Licensed Clinical Social Worker with over nine years of experience assisting individuals, couples, and families.
Aimee strongly believes in utilizing a person's strengths throughout therapy, creating a safe, non-judgement environment for each person to feel empowered, hopeful, and motivated for change.
Aimee's foundation of treatment is individualized based of the client's needs, but she regularly incorporates cognitive behavioral therapy, dialectical behavioral therapy, motivational interviewing, schema therapy, and distress tolerance skills.
Aimee earned a Bachelor of Arts in Social Work from Eastern Connecticut State University, and she earned a Master of Social Work degree from Wheelock College in Boston, MA.
Aimee relocated to Austin, TX in 2015. She has extensive experience with crisis de-escalation and intervention, behavioral management, and she has worked in partial hospitalization programs and acute inpatient psychiatric hospital settings.
Ariell Caballero, LPC-Intern
Ariell Caballero is a Licensed Professional Counselor Intern, under the supervision of Toby Collins, LPC-S. She has a B.S in Criminal Justice from Anderson University and an M.A in Licensed Professional Counseling from Liberty University. Ariell's previous and current experience is multifaceted, ranging from children to the geriatric community. Ariell utilizes both group and individual therapy, with expertise in leading groups with topics such as Financial Wellness and How To Be an Adult.
Ariell is an eclectic therapist that combines emotion-focused strategies with psychotherapeutic evidence-based approaches. The underlying principles in her approach are that treating anxiety, depression, relationship dysfunction, self-esteem and more can be traced to experiences, beliefs of shame, and other negative core beliefs in an individual. Finding out these aspects of a person's life, naming them, and working through them are components of her counseling process.
Ariell believes in providing holistic therapy, helping clients discover their multiple inner strengths to live a wholly present, healthy life. She works to cultivate an environment of unconditional positive regard to facilitate inner peace and healing for her clients.
Ariell also has a certification in Cognitive Behavioral Therapy to treat Insomnia. If you are struggling with sleep issues please contact Ariell to set up an appointment. Cognitive Behavioral Therapy for Insomnia is an evidence-based approach that works well as the first line of treatment for sleep issues. CBT-I treats insomnia without the use of medication and helps manage chronic sleep issues. CBT-I involves meeting weekly with a counselor that specializes in CBT-I. In these sessions the clinician will give you a series of sleep assessments, do a sleep diary, and come up with a treatment plan to change the way you sleep.
Ariell is currently providing counseling to adolescents and adults of all ages and is comfortable providing counseling to individuals of all varying faiths and backgrounds.  She is currently accepting new clients at Thriveworks Round Rock.
Ariell's Specialties:
Insomnia
Career counseling
Anxiety and depression
Adjustment disorders
PTSD & Trauma
Bipolar Disorder
Healthy communication
Addiction
Grief
Personality Disorders
Stress management
Anger management
Chronic pain
Self Esteem
Self-Harm
Domestic Abuse/Violence
Divorce
Alcohol Abuse
Substance Abuse
Certifications: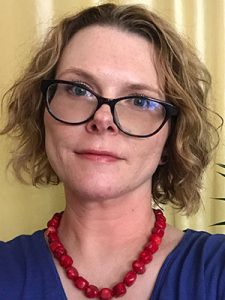 Self Pay Rate: $80
Amy Space, LPC-S
Amy Space is a Licensed Professional Counselor in the state of Texas. She achieved her B.S. in Elementary Education and Child Development and graduated with a M.S. in Community Counseling from Texas Women's University in 2010. Amy believes that change comes from within every individual and that this is an ever changing, life-long journey encompassing both past and present life events. Amy utilizes a person-centered, humanistic approach to counseling because she believes that this allows individuals the ability to find their inner strengths that motivate choice, healthy adjustment, and develop positive growth through a safe, non-judgmental environment. Amy engages in the counseling experience on behalf of individuals as they are the true guide, or expert, in the ability to move forward with life's challenges.
Amy works on an individual basis as well as in supportive group settings. She has experience in many areas of the mental health field since 2009 ranging from counseling with individuals ages 3-12 for play therapy as well as providing parent/child relationship support and training, nurturing family relationships and providing a positive, non-judgmental environment for individual self-advancements. This includes experience working with addiction, self-esteem, communication skills, abuse, neglect, trauma, life events, and family/relationship dynamics. She believes that no matter what your circumstances are there is no better guide than the individual themselves, and that life, at times, is a matter of engaging and exploring tools to better equip oneself for today and tomorrows challenges.
It is Amy's belief that positive change can occur along with support, laughter, tears, and reflection of personal experiences that make for healthy transitions into the future. She will be there with you as a guiding support during this unique chapter in your life.
Amy is currently available to see individuals through online telehealth communication. Her areas of focus include:
Abuse, Trauma, Neglect, PTSD
Addictions/Relapse
Adjustment
Anger
Anxiety/Depression
Communication and Coping Skills
Domestic/Relationship Violence
Dual Diagnosis
Family Relationships
Life Transitions and Events
Parent/Child Relationships
Personality Disorders
Play Therapy
Relationships and Family Issues
Self-esteem
Stress
Mary Guthrie, LCSW
Mary Guthrie is a Licensed Clinic Social Worker. She earned her Bachelor's and Masters Degrees at the University of Southern Maine. Before completing her education, Mary worked in social services for nearly 15 years, during which time she specialized in adolescent populations, medical and physical illness, Intellectual and Developmental Disabilities, crisis management, and trauma.
 Mary provides a safe place for people to work through past and current traumas and anxieties. She has worked with a diverse population throughout her career and has provided a broad array of services. If traditional therapy is not preferred, or has not been successful, Mary can tailor therapeutic methods and styles to the comfort and needs of an individual client.
 Therapeutic services provided by Mary include one on one therapy, group therapy, Dialectical Behavioral Therapy (DBT), Cognitive Behavioral Therapy (CBT), and Motivational Interviewing as well as variations in the traditional therapeutic approaches to assist with client comfort and success.
 Mary's Specialties:
Depression
Anxiety Disorders
Trauma - including PTSD
Stress
Grief and Loss
Building Healthy Relationships
Improving Self-esteem
Substance abuse and relapse prevention
LGBTQIA
Adjustment Disorders – including Incarceration and successful re-entry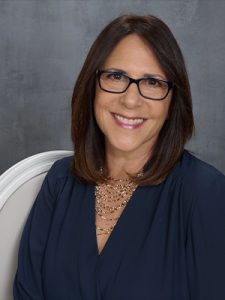 In network with:
BCBS of TX
Optum
United Behavioral Health
Self Pay Rate: $100 individuals, $110 couples
Carla Noto-Vencill, LMFT
Carla Noto-Vencill has been a Licensed Marriage and Family Therapist for over 25 years. She earned her Bachelor's Degree in Criminal Justice from Sacramento Sate University and her Master's Degree from the American Academy of Family Studies/JFK. Carla is licensed in both California and Texas and is passionate about working with people hoping to understand themselves and others in a deeper way.
Carla is a person-centered therapist encouraging clients to be the expert in their own lives. She believes that true change comes when someone is able to clarify what it is they want to be different, and then, with help, develop strength-based interventions and strategies for achieving those goals. She can help walk you through that process by treating you with respect, providing honest and open feedback, compassion and unconditional positive regard.
Carla has extensive experience working with people in need of mental health and addiction counseling, depression, anxiety and trauma related issues as well as years of relationship counseling (couples, families, work relationships, etc.). She is described by clients as warm, available and extremely engaged.
Carla's Specialties:
• Addiction counseling for individuals, families and couples
• Anxiety and stress related challenges
• Trauma
• Grief and Loss
• Transitioning from or history of incarceration
• Relationships and healthy communication
• Depression
• Aging and illness
Specific Training:
Motivational Interviewing, ASAM assessment, Mindfulness Meditation, Trauma Informed Care and interventions, Cognitive Behavioral Interventions.
Toby Collins, LPC-S
Toby Collins is a Licensed Professional Counselor in the state of Texas (#68929).  He received his Bachelor's degree in Psychology from Texas Tech University and a Masters degree in Counseling from St. Edward's University.  He has worked in mental health since 2007, covering everything from crisis management and acute mental illness to substance use and career counseling.
Toby provides a healing place for a wide range of people working on a variety of issues, pulling from methods and styles as needed.  His specialties include:
Anxiety and Stress
Career and workplace issues
Depression
Men's issues
Teens
Self Esteem and Confidence
Life Events
Substance use/abuse/relapse
Achievement and Academics
Grief