Meet our Counselors
---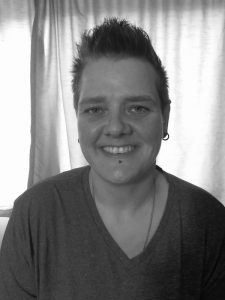 Mary Guthrie, LCSW
Mary Guthrie is a Licensed Clinic Social Worker. She earned her Bachelor's and Masters Degrees at the University of Southern Maine. Before completing her education, Mary worked in social services for nearly 15 years, during which time she specialized in adolescent populations, medical and physical illness, Intellectual and Developmental Disabilities, crisis management, and trauma.
 Mary provides a safe place for people to work through past and current traumas and anxieties. She has worked with a diverse population throughout her career and has provided a broad array of services. If traditional therapy is not preferred, or has not been successful, Mary can tailor therapeutic methods and styles to the comfort and needs of an individual client.
 Therapeutic services provided by Mary include one on one therapy, group therapy, Dialectical Behavioral Therapy (DBT), Cognitive Behavioral Therapy (CBT), and Motivational Interviewing as well as variations in the traditional therapeutic approaches to assist with client comfort and success.
 Mary's Specialties:
Depression
Anxiety Disorders
Trauma - including PTSD
Stress
Grief and Loss
Building Healthy Relationships
Improving Self-esteem
Substance abuse and relapse prevention
LGBTQIA
Adjustment Disorders – including Incarceration and successful re-entry
---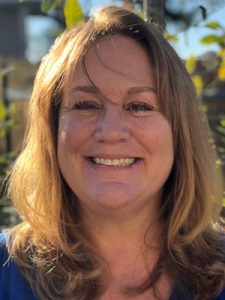 Sheila Moore-Bunch, LCSW
Sheila is a Licensed Clinical Social Worker with over 20 years of experience helping adults with mental health and addiction issues in a variety of settings. Sheila begins counseling from where you are with the goal of helping you find hope, meaning and purpose.  Sheila understands that counseling is different for everyone and can be short term for solutions to get back on track or longer depending on your individual needs.
Sheila specializes in working with adults ages 18 and up who are experiencing:
Depression
Bipolar Disorder
Schizophrenia
Anxiety
Addiction issues
Personality Disorder
Life Transitions including loss, aging and change
Family members experiencing major mental illness
Sheila's training includes: Dialectical Behavioral Skills Training (DBT) , Cognitive Behavioral Skills Training (CBT) , Brief Solution Focused Therapy, Motivational Interviewing, and Crisis Management Training.
---
Toby Collins, LPC
Toby Collins is a Licensed Professional Counselor in the state of Texas (#68929).  He received his Bachelor's degree in Psychology from Texas Tech University and a Masters degree in Counseling from St. Edward's University.  He has worked in mental health since 2007, covering everything from crisis management and acute mental illness to substance use and career counseling.
Toby provides a healing place for a wide range of people working on a variety of issues, pulling from methods and styles as needed.  His specialties include:
Anxiety and Stress
Career and workplace issues
Depression
Men's issues
Teens
Self Esteem and Confidence
Life Events
Substance use/abuse/relapse
Achievement and Academics
Grief
---