Our Counselors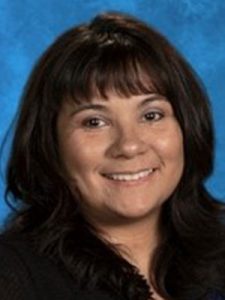 Cristina Campos-Krumholz
Cristina is a Licensed School Counselor and is working towards her Professional Counselor License (LPC). While she is working for her LPC another Licensed counselor will supervise her.
Passions
"I've learned that people will forget what you said, people will forget what you did, but people will never forget how you made them feel." – Maya Angelou. 
Too often the world tells us who we should be and what we should do. Cristina wants to be a breath of fresh air where you can be who you want and go in the direction you decide for yourself. She is an empathetic counselor who strives to guide, support, and encourage her clients as she helps them discover their own answers to their questions.
Cristina is especially passionate about empowering children and teens to overcome life's challenges and pursue their dreams. She's found that our younger generations are often misunderstood and therefore not given the voice to make their needs heard. These children and adolescents deserve someone who will fight for them and empower them to grow and heal; Cristina's goal is to do just that.
Of course, one of the difficulties of working with children is the knowledge gap. Many children may not understand what is going on inside them or the vocabulary to discuss it. Therefore, Cristina is passionate about taking all the mystery of emotions, thoughts, and other people's behaviors and putting it in a way that makes sense to them. Children and adolescents are much smarter than many of us think, they just need an outlet to express themselves. Cristina loves to be that outlet and help them grow and heal.
Experience
In addition to being a parent herself, Cristina has over twenty-four years of diverse experience working with people from pre-school to college. Specifically, she's worked with military families in school and have seen firsthand the impact deployment and a military family life can have on a child.
Cristina is great at meeting you where you are at. She understands that every situation, every person, and every goal is unique. What works for one person won't work for another. Likewise, each counseling session should be unique. Because of this, she uses an integrated approach to each of her clients. She also believes in integrating your life outside of a counseling session into the healing and growth process- this is your life after all!
Amongst the more common strategies Cristina pulls from are Cognitive Behavior Therapy, mindfulness, Rational Emotive Behavior Therapy, and Brief counseling.
You might find Cristina especially helpful if you are seeking counseling for:
Stress management
Anxiety reduction
Social skills
Emotional regulation
Impulse control
Self-esteem
Positive body image
Grief and loss
Mindfulness
Anger management
Autism
ADHD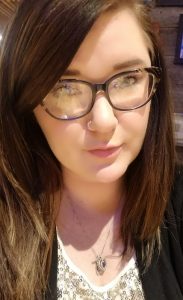 Diana Provost, LPCC
Diana has her master's in clinical Mental Health Counseling and is a Licensed Professional Counselor Candidate.
Passions
Diana is passionate about creating a nonjudgmental environment that embraces and recognizes the need for growth and change in ourselves and around us. Too often, change can be seen as a negative thing. But change is a crucial part of life and can lead to a healthier, happier life.
Diana wants to give her clients the tools they need to take control of what they can and create the life they want to live. She loves to teach her clients skills to handle any situation or diagnosis they might have.
Above all, Diana believes her job is to empower her clients to live their best life. You are the ultimate source for your life, and she isn't here to tell you how to live. She's here to empower you to make your own decisions and create your own future.
What to Expect
Diana draws from a wide array of skills and training to best meet her clients where they are at. Her focus will always be on you, and what you need to best succeed. Sometimes, that might be talk therapy and Cognitive Behavioral Therapy. Sometimes she might walk you through meditation, breathing exercises, brain spotting, Dialectical Behavioral Therapy, or other therapeutic interventions. She will always explain the benefits of the technique and walk you through what will happen before deciding if it's the best fit for you.
At her core, Diana teaches empowerment by helping her clients harness their thoughts, emotions, and actions. She helps you take back power in your own life.
Why Choose Diana
Diana's personal and professional experience gives her a unique edge in the counseling field. She has worked in the Colorado Mental Health Institute in Pueblo, the Judicial system, and at a medical facility. Her wide range of professional experiences helped cultivate her compassion and empathy and taught her the importance of creating a nurturing environment and being nonjudgmental.
Diana understands that we all have a past that might be affecting our present, but she believes it doesn't have to affect our future. Her job is never to judge where you came from, only to help you get where you want to go.
Diana also draws on her personal experiences when counseling a client. She herself is a trauma survivor and has experience with family mental illness. When she talks about empowerment, healing, and growth, she's talking from a place of understanding and deep passion. She's walked a similar path many of her clients are walking now and she is honored and excited to walk besides them.
You might find Diana especially helpful if you are seeking counseling for:
Trauma
Mindfulness
Anxiety
Depression
Family Counseling
Support for families experiencing mental illness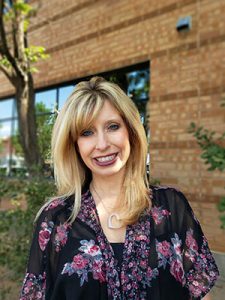 Lynn Sais, LPCC
Lynn is a licensed High School Counselor.
Passion
"You have the power within yourself to make anything possible, you must diminish the doubt and ignite the self-belief." – Leon Brown
Lynn is passionate about helping clients recognize their unique potential within. She understands that life is not always easy, and that we all carry some pain inside of us. However, her deepest hope is that we would not let current pain, problems, insecurities, and fear stop us from pursuing hope and purpose.
As a counselor, Lynn offers grace and utmost empathy as she listens and helps her clients navigate their way throughout whatever brings them into her office. She will meet you where you are at; there is not a problem too big or too small for Lynn. If it's important to you, it's important to her.
What to Expect
A counseling session with Lynn will be rooted in researched and proven practices that Lynn individualizes to meet your needs. Everyone's life story, current problems, and future desires are different, so every counseling session will be unique to you.
She draws her knowledge from humanistic and cognitive psychological theories. This means she prioritizes the individual over her own thoughts and is focused on the thoughts, emotions, and behavior of a person. As humans we have a variety of resources within us that can be accessed for growth and development. Her job is to help you access those resources!
Likewise, our thought patterns are key in developing and shaping our decisions, which in turn impact our feelings. By understanding and shaping your thought life, you can shape your life to better fit your dreams.
Why Choose Lynn?
In short, Lynn wants people to combat feelings of inadequacy and become "enough" for themselves- enough to be assertive, enough to make healthy decisions, enough to take care of themselves, enough to be happy and form goals. Often, the problems that surround and impact us can lead to feelings of powerlessness. Her job is to give you power by giving you tools to make your own future.
Lynn might be a good fit for you if you are seeking counseling for:
Adolescent counseling
Depression
Anxiety
Counseling for young adults and college students
Life transitions
School Issues
Personal improvement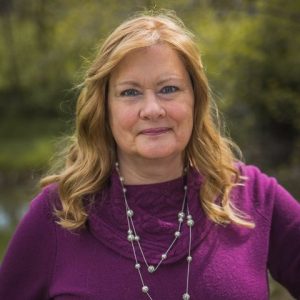 Valerie Senger, LPC
Valerie is a Licensed Professional Counselor (LPC) with training in EMDR I and II and Attachment EMDR, as well as Trauma Informed Care, Domestic Violence, and Neuroplasticity training.
Passions
Valerie is passionate about helping her clients get over the next hurdle in their life. Of course, she would love to walk with her clients farther than that, but she knows that sometimes a small victory, like a realization or revelation, can take a person a long way. Valerie looks forward to these smaller moments of transformation and healing in counseling sessions.
As a counselor, Valerie strives to help a client establish and maintain relationships; first with themselves and then with others. She wants to work with her clients to help them forgive themselves and grow into the person they desire to be.  Valerie has found that counseling a person who experiences depression, anxiety, racing thoughts and sleepless nights, includes them being supported and encouraged as they learn to implement new useful ways of thinking about themselves and their world.
Valerie is also conscious of how connected we are to our family-of-origin. Often this is not a healthy life-affirming connection. It can take a lot of work and time to earn autonomy from a dysfunctional or toxic family system. However, Valerie makes it simple as she takes you step-by-step into new ways of implementing healthy boundaries and securing a positive self-image. Valerie will be there with you every step of the way.
Experience
Valerie found counseling later in life after working in the digital technology world, working in non-profit organization, working blue collar, and working in a hospital setting. She also has two children and six grandchildren.
Through it all, she has learned that life presents us with many pleasures and losses. Having hope while gaining objectivity is crucial to staying mentally healthy.  Objective insights and tools are what she strives to give each of her clients on a unique, and individual basis.
In a counseling session, Valerie makes sure to take an integrative approach to a client and their mental health concerns. She pulls from strategies such as psychodynamic, Family Systems, DBT, Mindfulness, or CBT or any researched technique that can enhance the therapeutic relationship and bring further healing and growth.
You might find Valerie especially helpful if you are seeking counseling for:
Domestic Violence
Complex Trauma
Family Estrangement
Depression and Anxiety
Divorce
Single Parenting
Greif and Loss
Adolescent Counseling