Meet Our Counselors
---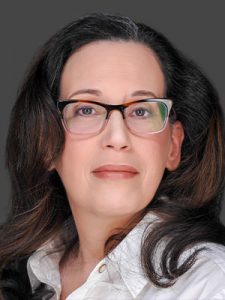 In network with:
In process of being in network with:
Aetna
Blue Cross Blue Shield
Beacon Health Options
Cigna
Humana
Multiplan
Optima
Tricare
UBH
Self Pay Rate: $65
Barbara Darby, LPC
Barbara Darby is a Licensed Professional Counselor (LPC) in Virginia and holds a Masters of Science in Psychology from Nova Southeastern University. I have over 16 years of counseling experience working with adolescents, adults, couples, and families. I approach therapy using methods and techniques from Cognitive-Behavioral Therapy, Family Systems Theory, EMDR, Mindfulness Based Interventions, and Dialectical Behavioral Therapy.
I believe counseling is a partnership to help you heal, change, and grow. This partnership is built on mutual trust and respect. My role is to provide a comfortable, safe, confidential place for us to meet, to bring the best of my professional training, and to listen to you with an open mind and open heart. I specialize in many different life challenges including life-transitions, career changes, anxiety, depression, spiritual problems, co-dependency, trauma, and addictions. I also enjoy working with military personnel, veterans and their families, as I am a military spouse myself and a veteran. I believe that counseling is a joint effort that involves both the training of the counselor and work with commitment on the part of the client. I also offer Supervision services to Residents in Professional Counseling who are working towards licensure in the state of Virginia.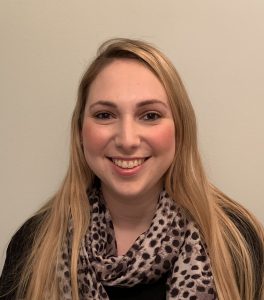 In network with:
Aetna
Anthem
Beacon Health Options
Blue Cross Blue Shield
Cigna
Highmark
Humana
Magellan
Medicare
Optum
UBH
Self Pay Rate: $65
Lindsey Reed, LCSW
Lindsey Reed, LCSW: Lindsey is a Licensed Clinical Social Worker with almost 6 years of experience working with military and veterans providing trauma therapy and case management. Lindsey works primarily with trauma survivors, but also treats Mood Disorders, grief/loss and bereavement and uses techniques such as Motivational Interviewing, Person-Centered Therapy and Trauma-Informed Care. Lindsey believes that each client brings something different to the session, and enjoys working with the individual to provide therapy that meets their specific needs. Lindsey received her Bachelor's in Psychology from the University of Maryland, and her Masters in Social Work from George Mason University.
Lindsey's primary areas of treatment include:
Military/Veterans Treatment
Trauma
Mood Disorders
Anxiety Disorders
Personality Disorders
PTSD
Depression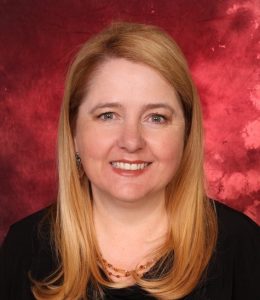 In network with:
Aetna
Anthem
Blue Cross Blue Shield
Beacon
Cigna
Humana
Magellan
Multiplan
Tricare
Self Pay Rate: $65
Tricia Prickett, LMFT
Tricia is a Licensed Marriage and Family Therapist with over 20 years of experience helping children, adolescents, and adults be the best they can be. Her Bachelor of Science Degree is from John Brown University and her Master of Arts was earned at Azusa Pacific University. Beyond her formal education she is grateful for all that she has learned from her clients, her husband, her children, and grandson. She is committed to continuing to learn new and better ways to help you face your challenges, build on your strengths, and reach your goals.
Tricia utilizes Cognitive Behavioral Therapy (CBT), Eye Movement Desensitization and Reprocessing (EMDR), and other interventions like play, art, crafts, journaling, relaxation, etc. to help you heal and grow. She knows that every client is unique and she is flexible in helping each person find the tools they need to live life more effectively. Tricia also offers Christian counseling for individuals who desire to include faith-based elements in therapy.
Tricia's specialties include:
Anxiety, Depression, and Mood Disorders
Adjustment and Stress-related Disorders
Life Transitions
Grief and Loss Issues
Foster and Adoption Issues
Physical Disabilities
PTSD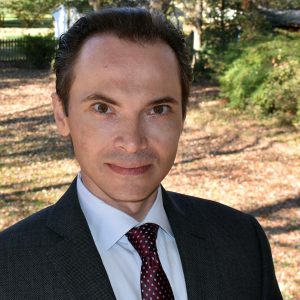 In network with:
Anthem
Blue Cross Blue Shield
Cigna
Havard Pilgrim
Highmark
Humana
Magellan
UBH
Self Pay Rate: $65
Alexandru Serghi, Psychiatrist, MD, FAPA
Dr Serghi's approach to the medical act is built around the central concept of biological, psychological and social determinants to human illness. The core principle of his practice is based on the application of the scientific method to the most current medical evidence for both the diagnosis and the treatment of brain disorders. In addition to expertise in neuropsychiatric diagnoses, Dr Serghi offers both brief psychotherapeutic interventions as well as long term psychodynamic psychotherapy, in combination with medication treatment only if indicated, within the absolute privacy and comfort of the patient-doctor therapeutic space.
In addition to adult psychiatry residency training, Dr Alexandru Serghi's post-graduate specializations included a fellowship in the psychiatric care of the acute medically ill. For the past decade he served in academia as faculty attending, carrying for patients with co-morbid medical and psychiatric conditions in both inpatient and outpatient settings.
Dr Serghi provides medical consultations and treatments to adult patients of all ages seeking to obtain definitive diagnostic conclusions and learn about the most effective therapies available for specific neuropsychiatric conditions, all occurring within a patient-centered and healing-focused environment.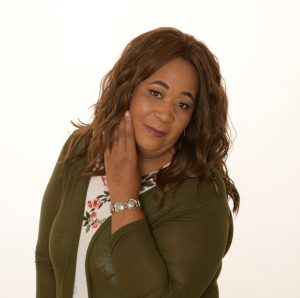 In network with:
Beacon Health Options
Blue Cross Blue Shield/Anthem
Cigna
Havard Pilgrim
Highmark
Optum
UBH
Self Pay Rate: $65
Althilia Moore, LPC
(Operates as Life Coach with Clients Outside VA)
Are you searching to embrace all of you? Do you want to embrace your new? Have you experienced a lost? A loved one, divorce, job, incarcerated or pet? Well, if, so, I'm here to listen.
Let's talk and explore your present and build your future you together! Allow me to support your feelings and guide you in building a healthy perception that you can live out!
I have worked for the past five years incorporating multiple modalities geared to individuals concern. CBT, PCT, Grief Support Groups, Trauma informed therapy and Gender identity. Just to name a few. I look forward to meeting you where you are!
►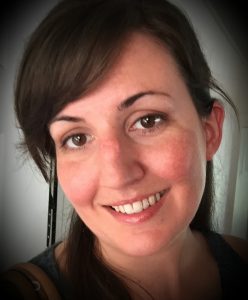 In network with:
Aetna
Anthem
Cigna
Humana
Magellan
Multiplan
Tricare
Self Pay Rate: $65
Shannon Oesch, LCSW
When you are experiencing trauma or stress, you might feel like your life is unraveling. It is my passion to help you get through that trauma/stress and come out the other side feeling empowered and energized. Tools I might use to do that are Person-Centered, Trauma Informed Approaches such as Cognitive Behavioral Therapy, Dialectical Behavioral Therapy or Motivational Interviewing to explore the details of what brings you to therapy.
I began my counseling career working at the Salvation Army Detox facility in Honolulu, Hawaii for a period of 5 years. I also worked in Dual Diagnosis Treatment Facilities and in Mental Health Case Management. I opened my Private Practice in 2012, and for the last 5 years has been helping my patients work on a variety of issues, specializing in trauma, domestic violence, depression and anxiety. I have been a trainer for other therapists for several years and has also served as an expert witness in court cases. My primary areas of treatment include :
Domestic Violence
PTSD/Trauma
Depression
Substance Use
Anxiety
Women's issues
LGBT related issues
Schizophrenia,
Bipolar Disorder
Stress Management
My formal education was at the University of Missouri for my B.S.W. and Hawaii Pacific University for my Master's of Social Work. I am clinically licensed in the State of Virginia.
For self-care, I enjoy going to the gym, dog park and spending time with family, friends and neighbors.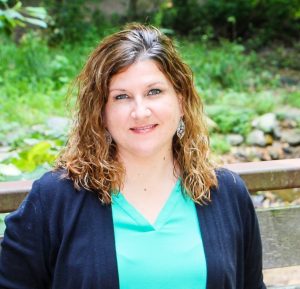 In network with:
Aetna
Anthem
Beacon
Humana
Magellan
Medicare
Optima
Tricare
Self Pay Rate: $99
Lisa Cornelius, LCSW
My core belief: Healing and balance are not only possible, but are the result of counseling that respects every unique human experience while embarking on an introspective journey to uncover the unlimited potential and strengths of each person. While identifying together patterns of behavior that hinder balance, a new freedom and contentment is achieved.
I am passionate about providing a trusting therapeutic environment in which my clients will feel supported and confident in being who they are and expressing their innermost thoughts and emotion. I have been privileged to work with individuals from numerous ethnic, cultural, and religious backgrounds, addressing mental health concerns that are specific to each person's life experience and interaction with the outside world. As a result, my cultural competency and an open-minded approach are central to my work as a therapist. My substantial experience working with the LGBTQ community, particularly with youth in the transitional process of sexuality, coming out and gender identity, has allowed me to develop a deep understanding of the interconnection of culture, religion and sexuality with environmental factors which informs one's internal dialogue. As a therapist, my ultimate goal is to consistently provide a non-judgmental, open, and supportive therapeutic space in which each client can feel comfortable, safe and empowered as we embark on a journey together to facilitate a shift toward healing, growth and overall inner peace.
Specific Areas of interests include:
Depression
Anxiety
Mood Disorders
Relationship Concerns/Co -Dependency/Communication issues
LGBTQ Individuals/Couples/Family
Women's Issues
Self Esteem Concerns
Anger management/Behavior Modification
Life Coaching/Empowerment
Addressing Stress/Life Balance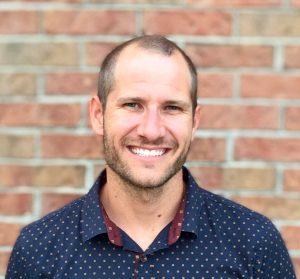 Ryan Culkin, MA
Ryan is the current Regional Clinic Director who oversees the daily operations and staffing of all Company Clinics in Virginia. He brings nearly a decade of clinical experience to Thriveworks. As a small business owner and a clinician, Ryan has many skills that make his role of growing the Virginia clinics, as well as all Thriveworks locations, imperative. While he is new to this role, his drive and passion for top-quality client services show through all of his efforts. In addition to his administrative role with Thriveworks, he is currently in the process of obtaining his LPC licensure in Virginia. Ryan is currently not accepting new clients, but possesses a vast amount of experience working with children and adolescents that are experiencing a variety of emotional and behavioral issues. Ryan received his Masters in Professional Counseling from Liberty University, and currently resides in Lynchburg, Va with his wife Rylie.