Meet Our Counselors
---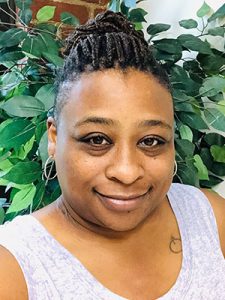 In network with:
In process of being in network with:
Aetna
Anthem BCBS
Beacon Health Options
Behavioral Health Systems
Cigna
ComPsych
Humana
Magellan
Multiplan
Optima
Tricare
UBH
Self Pay Rate: $65
Karmaria Negron, LCSW
The healing journey can take us down many roads and can often be difficult to navigate. Karmaria Negron is a Licensed Clinical Social Worker who will join with you on your journey. She has over 15 years of experience in the clinical field, having worked with men, women and children, families and parents, military, other professionals, the IDD population and survivors of trauma. She has utilized various treatment modalities and specifically enjoys working with Attachment, Experiential, and Solution Focused approaches. She obtained her Graduate Degree at Howard University in 2009 after many years of working in the field. 
Often times we can become overwhelmed with maintaining a sense of normalcy and control of our lives while internally we may be feeling disempowered and hopeless. Her experience with trauma, depression and anxiety and a willingness to meet people where they stand are key in her desire to help you address the goals you have for yourself. It is hopeful that you will understand the importance of building strong bonds and connections as the foundation to developing and strengthening capacity to address trauma and other challenges in your life. 
What we understand about trauma and stress is that they can impact the physical body, therefore incorporating the entire body in therapeutic process can be an important step to healing. Mind, Body and Movement are key tenants in the healing process. 
As a working mother of three she understands value of time and her desire is to help you achieve the changes you are seeking so that you can be fully present and achieve peace in all aspects of your life.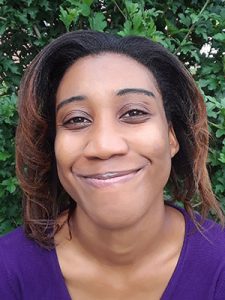 In network with:
In process of being in network with:
Aetna
Beacon Health Options
Behavioral Health Systems
Cigna
ComPsych
Humana
Magellan
Multiplan
Optima
Tricare
UBH
Self Pay Rate: $65
Keleisha Dixon, LPC
People are experiencing life in numerous ways. No one is always living the ideal life, no one is always perfect, or armored for everything life brings in their path. Triumphantly or despairingly, whether for short or long periods of time, whichever way one is experiencing life, counseling is here for you. One may need a safe place to work through their issues, a shoulder to lean on, or have in-depth introspection; whatever you are dealing with counseling is here for them. Many people want to have the best relationships with family, friends, and loved ones. Many people want joy, companionship, and to figure out their place in life. Some people want to belong. Counseling is here for them.
As a counselor, with professional experience of helping people from various walks of life who have dealt with such issues as anxiety, depression, teens who self-harm, parents in need of support, trauma, relationships, and phase of life transitions, counseling can provide one with self-examination, alternative points of view, concrete steps and skills to see one through on this endeavor call life. In counseling, one can learn new ways to make better choices and conduct their relationships with evidenced based techniques. Techniques from Family Therapy, Cognitive Behavioral Therapy, and Solution-Focused Therapy are some of the techniques that can be utilized to gain insight, restructure negative thoughts, and find coping skills to manage symptoms of one's diagnosis. 
It may seem scary to begin changing and improving one's life, but it is not impossible. The possibilities are endless of what one can learn, how strong one can become, and the potential to rebuild broken relationships. Take a chance on improving one's life, learning better ways of dealing with issues in relationships, and on finding joy by coming in for counseling. Contact the offices for counseling today; one's time will not be wasted because seeking to improve one's self is never a waste of time.
Specialties:
Trauma/PTSD 

Phase of life transitions

Grief and Loss

Anxiety

Depression

Relationships (couples, familial, children, etc)

Domestic Violence

School/Career

Mood Disorders

Cultural issues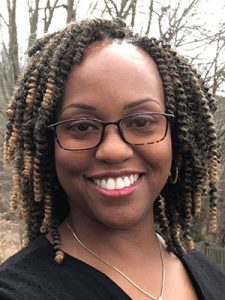 In network with:
Anthem
BCBS
Beacon Health Options
Cigna
Highmark
Humana
Magellan
Medicare
Multiplan
Optima
Optum
UBH
United Healthcare
In process of being in network with:
Aetna
Behavioral Health Systems
Compsych
Tricare
Self Pay Rate: $130
Dr. Maya Deskins, Licensed Clinical Psychologist
"It's your road and yours alone, others may walk it with you but no one can walk it for you." -Rumi
Dr. Maya Deskins is a Licensed Clinical Psychologist in the Commonwealth of Virginia and the District of Columbia. I earned a BS of Psychology from Xavier University, a MA in Counseling from Michigan State University and a Ph.D. from the University of Houston in Counseling Psychology. Upon graduation  I completed an APA accredited internship at the St. Louis VA in Clinical Psychology where my focus was on military trauma, health psychology and studied the cycles of re-integration as I worked with generations of this nation's heroes who had been held as POW's from several military conflicts.
Dr. Deskins is a Clinical Psychologist who works with adolescents, adults, couples and geriatrics to address a myriad of presenting mental and behavioral health issues and develop and discover healthier alternatives. Clients vary, and this corresponds to their therapeutic needs. To meet clients where they are upon entering treatment, I utilize a variety of therapeutic approaches aimed to assist clients meet their individual treatment goals. Some of these approaches include, but are not limited to
Cognitive Behavioral Therapy

Behavioral Therapy

Gestalt Therapy

Cognitive Processing Therapy

Prolonged Exposure Therapy
Dr. Deskins conducts psychological assessments with a variety of populations. For clients seeking formal testing Dr. Deskins can complete testing with comprehensive reports in the following areas:
ADHD

Learning Disability 

Intellectual Functioning

Personality and Emotional Functioning

Suicide Autopsies 
To facilitate client healing, Dr. Deskins offers Tele-Health services in addition to some evening and weekend hours. I also offer supervision for those requiring clinical hours in VA and DC.
Dr. Deskins primary areas of therapy:
Depression and Anxiety

PTSD and Trauma

Veterans and Active Duty Military 

Mood Disorders

Phobias

Dual Diagnoses
Dr. Deskins completes full psychological evaluations to assess for varying trauma related ailments, various personality traits, and career batteries. In addition she can complete evaluations to determine one's intelligence quotient, aptitude and assess any current intelligence deficits, as well as ascertain if there are any neurocognitive or memory deficits.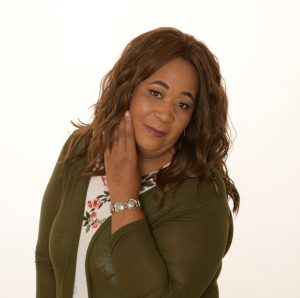 In network with:
Anthem
BCBS
ComPsych
Harvard Pilgrim
Highmark
Humana
Humana-Military
Optum
UBH
United Healthcare
Self Pay Rate: $99
Althilia Moore, LPC, EMDR / Consultant Candidate
Althilia is a licensed professional counselor in the Commonwealth of Virginia and the state of Connecticut.
Are you searching to embrace all of you? Do you want to embrace your new? Have you experienced a traumatic event or lost a loved one, divorce, job, incarcerated, pet etc.? Well if so, I am here to meet you where you are. Have you questioned yourself and your answer is why or what?
As a Trained EMDR Therapist. We will explore your past, present and together build your future you! Allow me to support your feelings, guide you to building a healthy perception that can offer you results you can live out! I am an active listener. I provide an open space that is safe, non judging, empathetic and accepting.
I am a Licensed Psychotherapist. I work with multiple modalities that are geared to your concerns. EMDR Trained, Trauma Informed Therapy, Grief Support, CBT/PCT/Family/ Couples Therapy and Solution Focused and Brief Therapy just to name a few.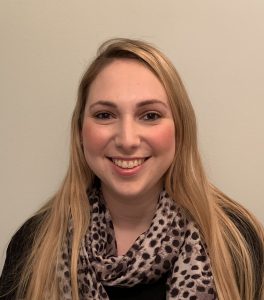 In network with:
Anthem
BCBS
CareFirst BCBS
Cigna
Harvard Pilgrim
Highmark
Medicare
Multiplan
Optum
UBH
United Healthcare
Self Pay Rate: $99
Lindsey Reed, LCSW
Lindsey is a Licensed Clinical Social Worker who has 7 years of experience working in mental health, with a focus in military and veteran trauma therapy and case management. She received her Bachelor of Arts in Psychology from the University of Maryland and her Master of Social Work from George Mason University.
Lindsey uses multiple experiential modalities including EMDR, psychodrama, and other tools to incorporate the body into the treatment process. Lindsey strongly believes that early experiences and traumatic events impact current symptoms, relationships and every day stress. The experiential modalities Lindsey uses work to target the brain and nervous system's survival response, and helps move clients past feeling stuck.
In addition to trauma related disorders, Lindsey treats:
Mood Disorders
Anxiety Disorders
Substance Use Disorders
Grief/Loss/Bereavement
Relationship/Marital Issues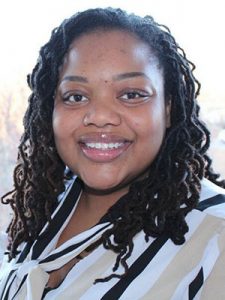 In network with:
Aetna
Anthem
BCBS
Cigna
ComPsych
Highmark
Humana
Magellan
Optum
UBH
United Healthcare
Self Pay Rate: $65
Taylor Reeves, LPC
Taylor Reeves received her Bachelor of Science in Psychology from Kennesaw State University in Georgia and her Master of Arts in Counseling Psychology from the Chicago School of Professional Psychology in Washington DC. She is a licensed professional counselor (LPC) in the state of Virginia with 6 years of experience in the mental health field. 
Taylor's experience includes working with diverse populations in a variety of settings, including in-home, residential, outpatient and school based.Throughout her years of experience, Taylor has worked with children, adolescents, adults and families who present with various diagnoses including but not limited to depression, anxiety, oppositional defiant disorder, substance abuse, eating disorders, ADHD and PTSD. She utilizes therapeutic techniques tailored to the client's individual needs, including cognitive-behavioral therapy, mode deactivation therapy, mindfulness and person-centered approaches. Taylor is currently under consultation to receive her certification in trauma-focused cognitive-behavioral therapy (TF-CBT).
My ultimate goal is to provide clients with a safe space to overcome life's challenges and support their desire to learn, heal, and grow. Living authentically, intentionally, and happily is one of life's greatest gifts.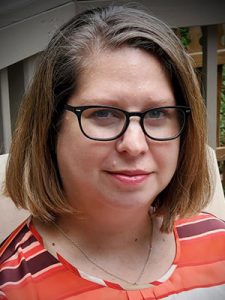 In network with:
Aetna
Anthem
BCBS
Beacon Health Options
Cigna
Highmark
Humana
Humana-Military
Magellan
Medicare
Multiplan
Optima
Optum
Tricare
UBH
United Healthcare
Self Pay Rate: $65
Stephanie White, LCSW
Stephanie respects your struggle and desire to live a healthy happy life. She has 13 years of experience using Cognitive Behavioral Therapy and other evidenced based approaches to support adolescents, young adults, adults, and older adults to make changes, feel better, and live their best lives. She can help you figure out how to improve your mood, reduce stress and anxiety and live genuinely.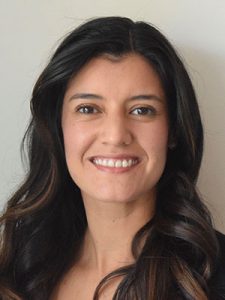 In network with:
Anthem
BCBS
Beacon Health Options
Cigna
ComPsych
Highmark
Humana
Humana-Military
Magellan
Medicare
Multiplan
Optima
Optum
Tricare
UBH
United Healthcare
In process of being in network with:
Self Pay Rate: $75
Jennifer Watson, LCSW
Jennifer Watson is a Bilingual Licensed Clinical Social Worker serving various populations for almost 9 years. Jennifer graduated with her Masters from the Jane Addams College of Social Work at the University of Illinois and soon began her career in mental health. Jennifer has provided psychotherapy to children, adolescents and adults, specializing in mood disorders, trauma and loss. Jennifer has extensive experience using a variety of treatment modalities from Trauma-Informed Care, Cognitive Behavioral Therapy, Person-Centered Therapy and Solution Focused Therapy. Jennifer is bilingual and able to provide psychotherapy fluently in Spanish as well. 
"Therapy can be a bit intimidating when feeling overwhelmed by life itself.  My approach to therapy is individual and specific to your needs while providing a nurturing and safe environment. My overall goal is to provide you with therapeutic support, empower you to make changes you feel are necessary and provide insight and tools to achieve your best sense of self." 
Jennifer's primary areas of treatment include:
Anxiety Disorders

Trauma

Depression 

Mood Disorders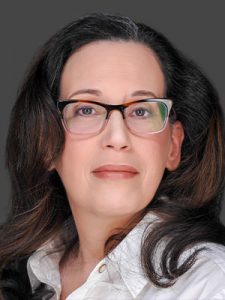 In network with:
Aetna
Anthem
Beacon Health Options
Blue Cross Blue Shield
Cigna
ComPsych
Highmark
Humana-Military
Magellan
Multiplan
Optima
Optum
Tricare
UBH
United Healthcare
In process of being in network with:
Self Pay Rate: $65
Barbara Darby, LPC
Barbara Darby is a Licensed Professional Counselor (LPC) in Virginia and holds a Masters of Science in Psychology from Nova Southeastern University. I have over 16 years of counseling experience working with adolescents, adults, couples, and families. I approach therapy using methods and techniques from Cognitive-Behavioral Therapy, Family Systems Theory, EMDR, Mindfulness Based Interventions, and Dialectical Behavioral Therapy.
I believe counseling is a partnership to help you heal, change, and grow. This partnership is built on mutual trust and respect. My role is to provide a comfortable, safe, confidential place for us to meet, to bring the best of my professional training, and to listen to you with an open mind and open heart. I specialize in many different life challenges including life-transitions, career changes, anxiety, depression, spiritual problems, co-dependency, trauma, and addictions. I also enjoy working with military personnel, veterans and their families, as I am a military spouse myself and a veteran. I believe that counseling is a joint effort that involves both the training of the counselor and work with commitment on the part of the client. I also offer Supervision services to Residents in Professional Counseling who are working towards licensure in the state of Virginia.