Meet Our Providers
La-Shieka Brooks, LICSW
Philosophy of Care
La-Shieka Brooks is a licensed independent clinical social worker (LICSW) with experience in providing clinical assessments and therapeutic care to the child, adolescent and adult population seeking help dealing with a variety of psychiatric and behavioral issues, including anxiety, trauma, grief, mood disorders and aggressive behaviors. She also has experience in helping families work through conflicts and build a more effective communication style to create a healthier and safer environment. She completed her Bachelor of Science in Psychology at The University of Alabama, where she continued on to receive her Masters in Social Work.
La-Shieka utilizes an eclectic style of therapy pulling from collaborative, mindfulness based, strength-based, motivational interviewing, narrative therapy, acceptance and commitment therapy, cognitive behavioral therapy, dialectical behavioral therapy, gestalt therapy and holistic approaches in order to provide an individual or family the most effective therapeutic care possible. She believe is creativity and flexibility for clients because therapy is already difficult as it is.
La-Shieka believes a person is more than just the decisions that they have made or the events that have happened to them. Therapy is one of the hardest decisions a person can choose to do and she is determined to provide the safe space needed for an individual to heal and grow. She makes a point to acknowledge there will be tears, moments of silence, serious conversations, laughter and moments of relief, but you just have to trust the process and push through together.
Education
The University of Alabama
Masters of Social Work
Specialties
Stress
Anxiety disorders
Family conflicts
Trauma and abuse
Grief
Depression
Mood disorders
Self-harm
PTSD
ADHD
Aggressive Behaviors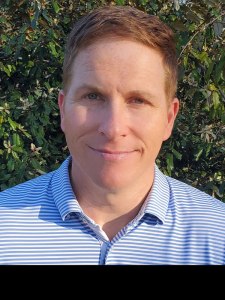 Self Pay Rate: $99
Mitch Tarver, LCSW
Philosophy of Care
Mitch Tarver is a Licensed Clinical Social Worker (LCSW) in the state of Alabama who has more than 10 years of mental health experience providing services to adults experiencing problems related to depression, anxiety, anger management, co-dependency, and occupational or workplace issues.
He received his Master's degree in Social Work in 2011 from the University of Alabama in Tuscaloosa and utilizes supportive, strength-based, solution-focused, and cognitive-behavioral therapeutic (CBT) approaches to tailor therapy to the needs of the client. Mitch is a proponent of adequate mental health services for all and believes that everyone is capable of change and improvement.
Mitch is interested in assisting you in reaching your goals by building on your strengths, identifying new and creative ways to adjust to difficult situations and circumstances, and helping you align your actions and decisions with your values.
Education
University of Alabama
Master's in Social Work
Specialties
Depression

Anxiety

Stress Management

Anger Management

Addiction

Codependency

LGBTQIA

Occupational/Workplace Issues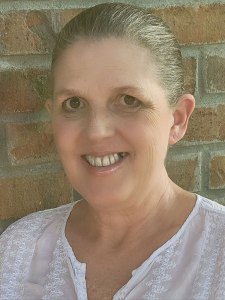 Self Pay Rate: $99
Ruth Ware, LPC
Philosophy of Care
Ruth Ware is a Licensed Professional Counselor in the states of Alabama, Mississippi, and Virginia.  She is also Board Certified in Telemental Health.  Ruth has 25+ years of experience helping adults and those with issues related to depression, anxiety, life transitions, and addictions issues find their way back to the road of recovery and happiness.  She completed her Bachelor of Science in Psychology at Oklahoma State University and received a Master of Human Relations from University of Oklahoma.  She also has a Master of Business of Administration.
Ruth utilizes collaborative, strengths-based, solution-focused, cognitive behavioral, mindfulness based and experiential approaches to therapy to assist clients to meet their treatment objectives.  She remains mindful of individual differences and needs in the process and brings years of experience that allow flexibility and alternatives to meet the needs of each individual.
Ruth believes in meeting her clients where they are at the moment.  She strives to help them to experience a therapeutic relationship that will allow them to grow and change in the direction they wish to go in their life.
Education
The University of Oklahoma
Master of Human Relations
Specialties
Anxiety
Depression
EMDR
CBT/DBT
Sleep Issues
Addictions
Adjustment Issues/Life Transitions
Military/First Responders
Grief/Loss
Trauma
Sharon Glocker, LICSW
Philosophy of Care
Sharon F. Glocker is a Licensed Independent Clinical Social Worker (LICSW) who specializes in treating anxiety, depression, grief, and self-esteem issues in ages 5 and above. Sharon has 12 years of extensive and eclectic experience in the mental health field. She spent years as a teacher in the field of special education working with ages ranging from preschool to adult services as well as varied work with elder care, hospice, and crisis intervention services. Additionally she spent several years working with young moms to support their parenting and breastfeeding journeys and later worked with women of all ages on positive self-care and body image supports. Sharon has most recently spent 5.5 years working in integrated primary care and prior to that coordinated 18-21 services in the public schools system assisting young adults in need of additional supports as they transitioned into adult life.
Sharon completed her Master of Social Work (MSW) at Newman University. She was named the Behavioral Health Provider of the Year by Peak Vista Community Health in 2020. Sharon believes in meeting a person with respect, openness, and the ability to listen. She works with clients to identify their strengths and help them take steps to set and attain goals. Therapy is a collaborative process that is best started with a safe space and understanding, and Sharon will work to provide that space.
Sharon is a solution-focused social worker with an emphasis on self-empowerment and building self esteem/confidence in order to make changes. She accesses theoretical approaches based on family systems, cognitive restructuring, mindful practices, and narrative theory. While you can't change difficult situations of the past, you can work together to better understand and resolve challenges and overcome barriers in your life. By applying complementary therapeutic approaches and techniques, together you and Sharon will unearth long-standing behavior patterns or negative perceptions that may be holding you back from experiencing a more fulfilling and meaningful life.
Education
Newman University
Master of Social Work
Specialties
Coping Skills

Life Transitions

Self Esteem

Stress

Women's Issues