Meet our Counselors and Life Coaches
---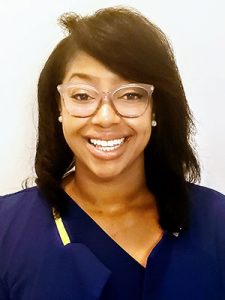 In network with:
Pending:
Aetna
Beacon Health Options
CareFirst BCBS
Cigna
ComPsych
Humana
Magellan
Multiplan
Tricare
United Healthcare
Self Pay Rate: $65
Johanté Webb, LCPC
Philosophy of Care
Johanté Webb is a Licensed Clinical Professional Counselor in the state of Maryland who has worked with adults, couples, and teens experiencing anxiety, depression, stress, low self-esteem, adjustment issues, and relationship concerns. Through her positive approach to counseling and advocacy for client self-care, Johanté has managed over 100 client cases from diverse backgrounds. Johanté completed her Bachelor of Arts in Psychology from Pepperdine University and received her Master of Science in Clinical Counseling from Loyola University Maryland. 
Johanté uses an eclectic approach to therapy to ensure a person-centered experience that clients value. She utilizes treatment interventions from cognitive behavioral therapy, interpersonal therapy, strength-based therapy, motivational interviewing, and mindfulness-based therapy to help clients achieve their treatment goals.
Johanté is caring and motivated to collaborate with you. She seeks to help you improve your well-being and encourages you to live an optimal life.  
Specialties
Individuals and Couples

Depression, Anxiety, and Mood Disorders

Stress management and Adjustment disorders

Self-esteem

, Confidence and Communication issues

Attachment and Relationship concerns

Women's issues

Grief and Loss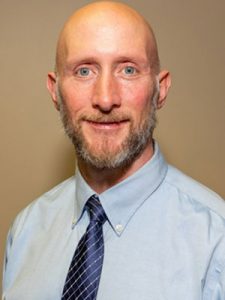 In network with:
Beacon Health Options
CareFirst BCBS
Magellan
Medicare
Multiplan
United Healthcare
Pending:
Aetna
Cigna
ComPsych
Humana
Tricare
Self Pay Rate: $150: Intake
$100: Follow-up
Justin Leahy, CRNP-PMH
Philosophy of Care
I graduated from the University of Maryland School of Nursing with my Master's degree in Psychiatric Nursing.  I have worked for Sheppard Pratt Hospital as well as severl out patient clinics.  I enjoy treating a wide range of psychiatric conditions, from depression, stress reactions, bipolar disorder, anxiety and panic to ADHD and sleep disorders. My focus of treatment is on getting to know the patient as an individual, and working together to select the best course of medication and/or counseling. I have special interest in depression, adult and adolescent ADHD, anxiety conditions and panic, and bipolar disorders.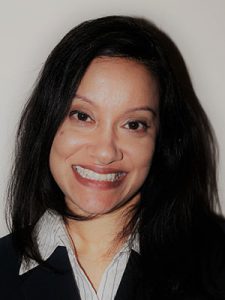 In network with:
Aetna
Beacon Health Options
CareFirst BCBS
Cigna
Humana
Magellan
Pending:
ComPsych
Multiplan
Tricare
United Healthcare
Self Pay Rate: $65
Kavita Shanbhag, LCPC
Are you thinking of writing the next chapter of your life? You may feel as if you are carrying the weight of the world every day, facing great difficulty letting go of those burdens, and feeling as if you are spinning your wheels. It may be difficult to see the light at the end of the tunnel due to common issues such as feelings of inadequacy due to unrealistic societal expectations, difficulty coping with traumatic event(s) or feeling unfit as a parent. I believe in an individual's capacity to create change beyond their own belief about their potential. You also deserve to witness your ability to change whether you are seeking therapy for yourself or for your child.
For the past four years I have worked with clients of all ages. I have guided adult clients in creating progress through a combination of a Person-Centered and Solution-Focused approaches. The Person-Centered framework allows clients to gain self-awareness and self-acceptance in a non-judgemental environment. The Solution-Focused approach is future-oriented, which helps clients realize their potential through goal setting and measuring progress. I have used these approaches in treating the following concerns: Anxiety, Grief, Stress, Depression, Relationship Issues, Adjustment Disorders, and Abuse.
In working with children, I implemented elements of directive play therapy, client-centered play therapy and expressive therapies (i.e. through the use of drama, art, music) since it is the most natural communication mode for children and promotes healing with the inclusion of familial support. I have used these approaches in treating the following concerns: Grief/Loss, Anxiety, Attention Deficit-Hyperactivity Disorder, Sexual Abuse, Physical Abuse, Depression, Anger Management, Children of Alcoholics (COA)
Taking the initial steps in finding the right therapist may leave you feeling uneasy and apprehensive. My main goal is for you to feel comfortable with me so we can work as a team to address any challenges that you are experiencing and establish positive changes in writing the next chapter of your life. Please feel free to contact me at the Thriveworks (Germantown) location to schedule an appointment. I look forward to meeting you.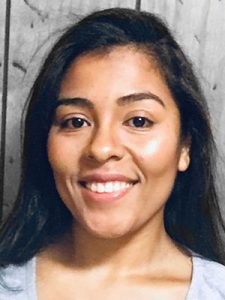 In network with:
Pending:
Aetna
Beacon Health Options
CareFirst BCBS
Cigna
ComPsych
Humana
Magellan
Medicare
Multiplan
Tricare
United Healthcare
Self Pay Rate: $65
Rosa Barrientos, LCSW-C
Hope starts here. Even in the most challenging of times, where progress seems furthest out of our reach, there are seeds of positivity. Sometimes they're masked as obstacles, yes, but you have all the makings of someone capable of creating your best possible life. 
Together we will work through the challenges you bring to the table. Your strengths will come to the forefront. We can honor things that have happened either way back in the past or as recently as yesterday and healthily release them to clear your path, getting you one giant step closer to the peace and stability you deserve. 
As a Licensed Certified Clinical Social Worker, not only do I have the expertise to assist you in your journey, I also have access to resources to tailor services to your specific needs. My approach is personalized to fit your vision this experience. With a strengths-based lens, we will use a positive outlook to determine what best works for you. We all know life gets busy. My weekend availability gives you flexibility outside rush of the work week. Let's connect and explore the ways we can work together. 
"Don't be pushed around by the fears in your mind. Be led by the dreams in your heart." Roy T. Bennett
Rosa specializes in the areas of:
Anxiety
Depression
Adjustment disorder
Women's issues
Ethnic-Cultural issues
Trauma
Stress management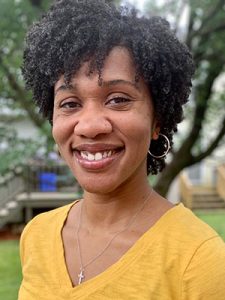 In network with:
Pending:
Aetna
Beacon Health Options
CareFirst BCBS
Cigna
ComPsych
Humana
Magellan
Medicare
Multiplan
Tricare
United Healthcare
Self Pay Rate: $65
Shani Cerritos, LCSW
Philosophy of Care
Shani Cerritos is a licensed Clinical Social Worker who graduated from the University of Maryland, Baltimore with her Masters in Social Work with a concentration in Mental Health.  Shani has 7+ years of experience in working with people who have anxiety, depression, bipolar disorder, psychosis, life management issues, and life stresses.  She has a special interest in minority and women's issues. She focuses on helping clients discover their potential, strengths, passions, and goals for life.  She has experience working with individuals from children to adults, families and couples.
Shani uses Cognitive Behavioral techniques to help the client change their thoughts and outlook on life and/or situation. She uses strength based, solution focused, and crisis intervention to help guide clients through the difficulties of their diagnosis and/or life. Shani's interventions are different for each client.  The interventions are specifically tailored to each person and/or family unit to focus on their specific needs and goals.
Shani collaborates with clients to help establish goals that they specify are important to them.  She intensely listens to every concern and issue, so she is able to align with clients to help them navigate through difficulties. She genuinely celebrates with clients when goals and milestones are on the horizon or reached!
Specialties
Anxiety

Depression

Bipolar Disorder

Life Management

Stress Management

Christian Focused Intervention

Minority Issues

Women's Issues

Relationship Issues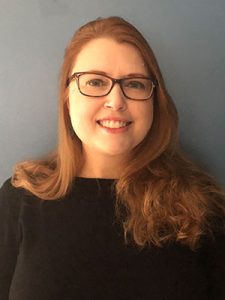 In network with:
Aetna
Beacon Health Options
CareFirst BCBS
Cigna
Humana
Magellan
Multiplan
Tricare
United Healthcare
Pending:
Self Pay Rate: $99
Megan Mills, LCPC
Megan is a Licensed Clinical Professional Counselor; she has a master's in Clinical Community Counseling from Johns Hopkins University. Megan is committed to providing quality services to children, adolescents, and adults. She has over 8 years of experience helping children, adolescents, adults, families, and couples for treatment of mental illnesses in inpatient and outpatient settings. She has also completed completed the Level 1 Training in Gottman Method Couples Therapy.
Megan believes that the choice to enter therapy exhibits bravery and self-compassion. She seeks to provide a safe, supportive, non-judgmental environment where people can share emotions and experiences and learn skills to improve confidence, communicate more effectively, change unhelpful thoughts or habits, and overcome past or current obstacles in order to move forward in their lives. Megan sincerely desires to support you in your counseling journey.
Megan has experience in treating:
Anxiety
Depression
Grief
Adjusting to life changes
Addiction
Couples / Family counseling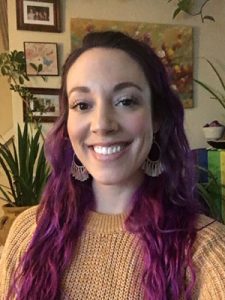 In network with:
Aetna
Beacon Health Options
CareFirst BCBS
Cigna
Humana
Magellan
Multiplan
Tricare
United Healthcare
Self Pay Rate: $130
Katie Murray, LCSW-C
Katie is a Licensed Certified Social Worker-Clinical.  She received her Bachelor's Degree in Social Work from Hood College, and completed her Master's Degree in Social Work through Salisbury University.  Throughout her career, Katie has had a wide-range of experiences working with teens and adolescents with significant trauma and emotional challenges.  Previously, she has managed community-based programs for teens and adolescents with serious mental health needs, working with highly at-risk youth aging out of the foster care system, and providing transition services to homeless teens and young adults.  Katie has been trained and served as a co-facilitator of evidence-based Multi-Family Psychoeducation Groups for families with a teenager diagnosed with either Bipolar Disorder or Schizophrenia. Her prior outpatient clinic experience served low-income children and families, from ages 5 through 65 and older.  Over the last five years, Katie has worked as a therapist within the juvenile justice system, providing trauma-informed individual, family and substance abuse counseling to males adjudicated of repeated crimes and committed to long-term placement. Most recently, Katie served as the Behavioral Health Director at a hardware-secure facility for young men adjudicated of repeated violent crimes and/or who have been waived down from the adult system for the opportunity to engage in rehabilitative trauma treatment within the juvenile justice setting.  
Katie maintains a strengths-based, person-centered and trauma-informed approach with all clients.  She often pulls from the frameworks of cognitive behavioral therapy, solution focused therapy, motivational interviewing and trauma-focused CBT.  Katie works to provide her clients with education around mindfulness techniques, supporting them in gaining effective tools to manage presenting symptoms of anxiety, depression and PTSD to help empower their sense of confidence and emotional regulation throughout the course of therapy.  Katie is a welcoming and affirming therapist for members of the LGBTQIA population, of all ages. She specializes in working with teens and adults experiencing complex trauma, depression, anxiety, conduct disorders, mood disorders, and individuals undergoing a major adjustment or life transition.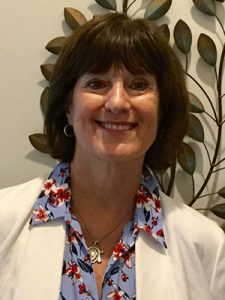 In network with:
Aetna
Beacon Health Options
Carefirst BCBS
Cigna
Humana
Humana-Military
Magellan
Medicare
Multiplan
Optum
Tricare
UBH
United Healthcare
Self Pay Rate: $130
Janet Hawkins-Pope, LCSW
Janet is a Licensed Clinical Social Worker. She has over twenty years of experience working with adults, couples and families from a variety of backgrounds including the military, and provides empathy and strength building. She supports her clients toward self-empowerment and brings a wealth of professional and life experience to help clients on their journey of healing.
She has significant background and training in relationship therapy, which includes communications, conflict management, emotional safety and problem solving. She enjoys working with couples to help them achieve greater insight and understanding into their relationship. Janet's education and diverse background gives her a wealth of experience to apply in working with her clients. She prides herself on providing her clients with tailored treatment that can be integrated into their daily lives.
A sample of Janet's areas of expertise include: Relationships, Depression, Anger Management, Adjustment Disorders, Anxiety Family Conflicts, Grief/Loss, and Trauma/PTSD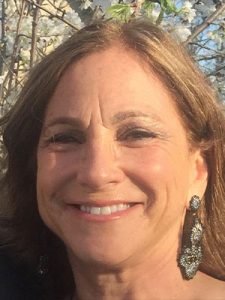 In network with:
Aetna
Beacon Health Options
Carefirst BCBS
Cigna
Humana
Humana-Military
Magellan
Medicare
Multiplan
Optum
Tricare
UBH
United Healthcare
Pending:
Self Pay Rate: $130
Audrey Elkinson, LCSW-C, ATR-BC
Audrey believes in the uniqueness of each client.  She is eclectic in her approach to treatment and uses multiple modalities.  She focuses on the client's strengths to assist in the navigation of life's challenges.  She has experience working with individuals of all ages.  Audrey often uses CBT, DBT, and art therapy to address issues such as depression, anxiety, ADHD, parenting, and grief.
Audrey received her MSW from the University of Maryland School of Social Work, where she was a research assistant to the Financial Social Work Initiative.  She completed a certificate program in Forensic Social Work at the University of Maryland School of Social Work.  Audrey worked as a court evaluator at the Montgomery County Circuit Court, in Rockville, Maryland.  In that position, she conducted custody evaluations, testified as an expert witness in custody trials, taught co-parent education classes, and performed adoption home studies.  Prior to her role as a social worker, Audrey received a MA in Art Therapy from The George Washington University.  She worked as an art therapist for more than 15 years and is credentialed as an art therapist at the highest level possible, ATR-BC.  She was innovative in the development of art therapy programs for children, adults and families.   She studied and worked with world-renowned experts who studied ADHD, Mood Disorders, and HIV/AIDS.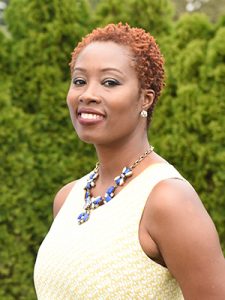 In network with:
Aetna
Beacon Health Options
CareFirst BCBS
Cigna
ComPsych
Humana
Humana-Military
Magellan
Medicare
Multiplan
Optum
Tricare
UBH
United Healthcare
Self Pay Rate: $99
Marie Delices, LCSW-C
I love helping my clients identify where they are feeling stuck and learn what their triggers are so they can feel more in control of their lives. I encourage them to define for themselves what brought them to therapy, what they want from it, and then how it helped them change over the course of time. It is a unique relationship and support, offering perspectives that are not otherwise available. I emphasize that it takes courage, not weakness, to face difficult issues.
I have a client-centered, strength based approach, and use tools from a range of
therapy models. I'm committed   to build the therapeutic relationship with all my clients. I believe that people have many answers within themselves which can be accessed more quickly by working with a therapist.
As a therapist I believe that true change is possible and each person has the ability to create more space for peace and joy in their life. Through our work together, I can help you elicit your own strengths to help you change unhealthy behaviors; such as substance abuse, anxiety and depression.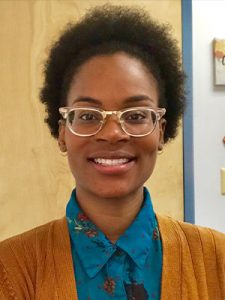 In network with:
Aetna
Beacon Health Options
Carefirst
Cigna
ComPsych
Harvard Pilgrim
Humana
Humana-Military
Magellan
Multiplan
Optum
Tricare
United Healthcare
Pending:
Self Pay Rate: $65
Martha Harris, LPC
Martha is a Licensed Professional Counselor. Martha graduated from McDaniel College receiving her Bachelor's of Arts in Psychology and Master's in Counseling Psychology. Martha has extensive history working with various ages ranges as young as 4 to matured as 60+.
Martha is a strengths-based counselor; utilizing cognitive-behavioral therapy, solution-based therapy, and person-centered approaches to tailor specific interventions to assist each individual she is assisting.
Martha shares her main goal as a therapist is "to support and provided new ways of viewing life in the present verses the future or past. I like to uses the analogy of my role as providing seeds of change that when you are ready and able you will have the ability to plant, nurture, and watch the seeds of your life grow into the flowers of your new normal".
Martha is born and raised in the DMV. In her spare time, Martha enjoys spending time with family and friends, engaging in community service activities in her local area, playing her instruments, exercising, and spending time with her pets.
Some of Martha's areas of expertise include:
Anger Management
Adjustment Disorders
Anxiety
Behavioral Issues
Child/Adolescent
Coping skills
Depression
Emotional Disturbances
Family Conflicts
Grief/Loss
Life Transitions
Peer Relationship
Parental Training
Racial Identity/Issues
School Issues
Self-Esteem
Self-Forgiveness
Stress
Trauma/PTSD
Women's Issues