Meet our Counselors and Life Coaches
---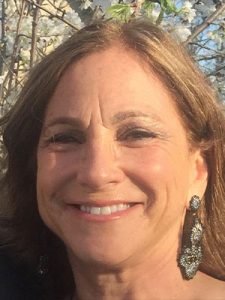 In network with:
Aetna
Beacon Health Options
Carefirst BCBS
Cigna
Humana
Humana-Military
Magellan
Medicare
Multiplan
Optum
Tricare
UBH
United Healthcare
In process of being in network with:
Self Pay Rate: $130
Audrey Elkinson, LCSW-C, ATR-BC
Audrey believes in the uniqueness of each client.  She is eclectic in her approach to treatment and uses multiple modalities.  She focuses on the client's strengths to assist in the navigation of life's challenges.  She has experience working with individuals of all ages.  Audrey often uses CBT, DBT, and art therapy to address issues such as depression, anxiety, ADHD, parenting, and grief.
Audrey received her MSW from the University of Maryland School of Social Work, where she was a research assistant to the Financial Social Work Initiative.  She completed a certificate program in Forensic Social Work at the University of Maryland School of Social Work.  Audrey worked as a court evaluator at the Montgomery County Circuit Court, in Rockville, Maryland.  In that position, she conducted custody evaluations, testified as an expert witness in custody trials, taught co-parent education classes, and performed adoption home studies.  Prior to her role as a social worker, Audrey received a MA in Art Therapy from The George Washington University.  She worked as an art therapist for more than 15 years and is credentialed as an art therapist at the highest level possible, ATR-BC.  She was innovative in the development of art therapy programs for children, adults and families.   She studied and worked with world-renowned experts who studied ADHD, Mood Disorders, and HIV/AIDS.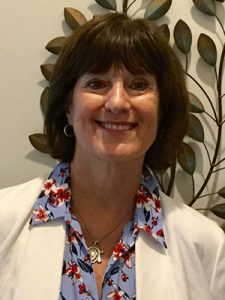 In network with:
Beacon Health Options
Carefirst BCBS
Cigna
Humana
Humana-Military
Magellan
Medicare
Multiplan
Optum
Tricare
UBH
United Healthcare
In process of being in network with:
Self Pay Rate: $99
Janet Hawkins-Pope, LCSW
Janet is a Licensed Clinical Social Worker. She has over twenty years serving the needs of military members and their families. She is certified in the Prevention and Relationship Enhancement Program (PREP), which draws upon proven strategies from cognitive behavioral couple's therapy. Cores skills include communication, conflict management, emotional safety and problem solving. All core skills can be used individually as well. Janet also specializes in working with domestic and child abuse. Janet has over 14 years providing services to individuals and their families.
Janet graduated from California State University; San Bernardino. She holds a Bachelor's Degree in Psychology, and a Master's degree in Clinical Social Work. She has been licensed as a Clinical Social Worker (LCSW) in the states of Nebraska and Maryland. She is also a Board Certified Diplomate, in Clinical Social Work, the highest certification which is recognized at the national level.
Janet's education and diverse background in both the military and private sector gives her a wealth of experience to apply in working with her clients. She prides herself on providing her clients with tailored treatment that can be integrated into their daily lives.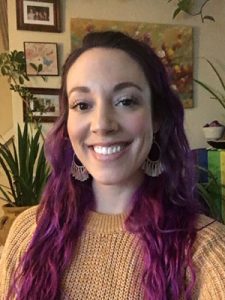 In network with:
CareFirst BCBS
Cigna
Humana
Magellan
In process of being in network with:
Aetna
Beacon Health Options
Multiplan
Tricare
UBH
Self Pay Rate: $65
Katie Murray, LCSW-C
Katie is a Licensed Certified Social Worker-Clinical.  She received her Bachelor's Degree in Social Work from Hood College, and completed her Master's Degree in Social Work through Salisbury University.  Throughout her career, Katie has had a wide-range of experiences working with teens and adolescents with significant trauma and emotional challenges.  Previously, she has managed community-based programs for teens and adolescents with serious mental health needs, working with highly at-risk youth aging out of the foster care system, and providing transition services to homeless teens and young adults.  Katie has been trained and served as a co-facilitator of evidence-based Multi-Family Psychoeducation Groups for families with a teenager diagnosed with either Bipolar Disorder or Schizophrenia. Her prior outpatient clinic experience served low-income children and families, from ages 5 through 65 and older.  Over the last five years, Katie has worked as a therapist within the juvenile justice system, providing trauma-informed individual, family and substance abuse counseling to males adjudicated of repeated crimes and committed to long-term placement. Most recently, Katie served as the Behavioral Health Director at a hardware-secure facility for young men adjudicated of repeated violent crimes and/or who have been waived down from the adult system for the opportunity to engage in rehabilitative trauma treatment within the juvenile justice setting.  
Katie maintains a strengths-based, person-centered and trauma-informed approach with all clients.  She often pulls from the frameworks of cognitive behavioral therapy, solution focused therapy, motivational interviewing and trauma-focused CBT.  Katie works to provide her clients with education around mindfulness techniques, supporting them in gaining effective tools to manage presenting symptoms of anxiety, depression and PTSD to help empower their sense of confidence and emotional regulation throughout the course of therapy.  Katie is a welcoming and affirming therapist for members of the LGBTQIA population, of all ages. She specializes in working with teens and adults experiencing complex trauma, depression, anxiety, conduct disorders, mood disorders, and individuals undergoing a major adjustment or life transition.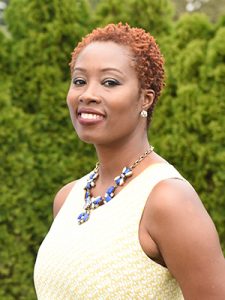 In network with:
Aetna
Humana
Humana-Military
Magellan
Medicare
Multiplan
Tricare
United
In process of being in network with:
Beacon Health Options
Carefirst BCBS
Cigna
Medicare
UBH
Self Pay Rate: $99
Marie Delices, LCSW-C
I love helping my clients identify where they are feeling stuck and learn what their triggers are so they can feel more in control of their lives. I encourage them to define for themselves what brought them to therapy, what they want from it, and then how it helped them change over the course of time. It is a unique relationship and support, offering perspectives that are not otherwise available. I emphasize that it takes courage, not weakness, to face difficult issues.
I have a client-centered, strength based approach, and use tools from a range of
therapy models. I'm committed   to build the therapeutic relationship with all my clients. I believe that people have many answers within themselves which can be accessed more quickly by working with a therapist.
As a therapist I believe that true change is possible and each person has the ability to create more space for peace and joy in their life. Through our work together, I can help you elicit your own strengths to help you change unhealthy behaviors; such as substance abuse, anxiety and depression.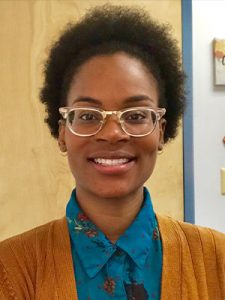 In network with:
Aetna
Beacon Health Options
Carefirst
Cigna
Harvard Pilgrim
Humana
Humana-Military
Magellan
Multiplan
Optum
Tricare
United Healthcare
In process of being in network with:
Self Pay Rate: $65
Martha Harris, LPC
Martha is a Licensed Professional Counselor. Martha graduated from McDaniel College receiving her Bachelor's of Arts in Psychology and Master's in Counseling Psychology. Martha has extensive history working with various ages ranges as young as 4 to matured as 60+.
Martha is a strengths-based counselor; utilizing cognitive-behavioral therapy, solution-based therapy, and person-centered approaches to tailor specific interventions to assist each individual she is assisting.
Martha shares her main goal as a therapist is "to support and provided new ways of viewing life in the present verses the future or past. I like to uses the analogy of my role as providing seeds of change that when you are ready and able you will have the ability to plant, nurture, and watch the seeds of your life grow into the flowers of your new normal".
Martha is born and raised in the DMV. In her spare time, Martha enjoys spending time with family and friends, engaging in community service activities in her local area, playing her instruments, exercising, and spending time with her pets.
Some of Martha's areas of expertise include:
Anger Management
Adjustment Disorders
Anxiety
Behavioral Issues
Child/Adolescent
Coping skills
Depression
Emotional Disturbances
Family Conflicts
Grief/Loss
Life Transitions
Peer Relationship
Parental Training
Racial Identity/Issues
School Issues
Self-Esteem
Self-Forgiveness
Stress
Trauma/PTSD
Women's Issues