Highlights


In this post-covid era, mental health professionals are seeing a new type of anxiety disorder, post-covid stress disorder (PCSD), appear.
While the social stigmas surrounding mental health topics are steadily losing steam, the covid-19 pandemic reminded us that we often put our mental wellbeing on the backburner.
While the world around us is gradually rebuilding, there's a new sense of normal that many people are still struggling to define, and that's okay—in fact, it's normal.
In addition, there is a silver lining to be found in last year's pandemic: the way that isolation caused many people to open themselves up to the potential benefits of mental health services.
And although COVID-19 was an overwhelmingly difficult era, it may help mental health professionals understand and treat pandemic-based anxiety as we face the possibility of future outbreaks.
What memories are at the forefront when you think back on your pandemic year? Maybe you really got into home workouts, started to bake bread, and found some deep cuts on Netflix you'd never have discovered otherwise. In some ways, maybe it wasn't so bad for you. But for many people, the cozy aspects of quarantining were tied up with an underlying current of anxiety as a new virus ripped through the U.S. and the world.
Staying home became the new normal, and so did communicating virtually. With little time to adjust, many Americans felt isolated, even with the technology to connect them with others. Quarantine became a lens for examining one's social life; a social life that, for some, shrank significantly during the pandemic. With all of these changes, many people still feel like a post-pandemic reality isn't possible quite yet.  
But in many ways, we've somehow made it through to the other side. With social distancing rules and regulations rolling back across the country, it seems like people everywhere are primed to begin life anew. So maybe, we think, the only thing holding us back is ourselves. In reality, the untold mental health toll of COVID-19 begs to differ.
According to new psychiatric research, there appears to be a new anxiety disorder that's surfacing in the aftermath of the COVID-19 pandemic: post-covid stress disorder (PCSD). With the potential to become widespread, PCSD is a new disorder with effects that aren't yet fully understood. Still, pandemic-based anxiety and fear aren't new concepts, as past illnesses like swine flu, bird flu, and ebola have shown us. Compelling evidence from the aftermath of this most recent viral outbreak suggests that there's an overlooked psychological effect associated with pandemics that needs to be addressed.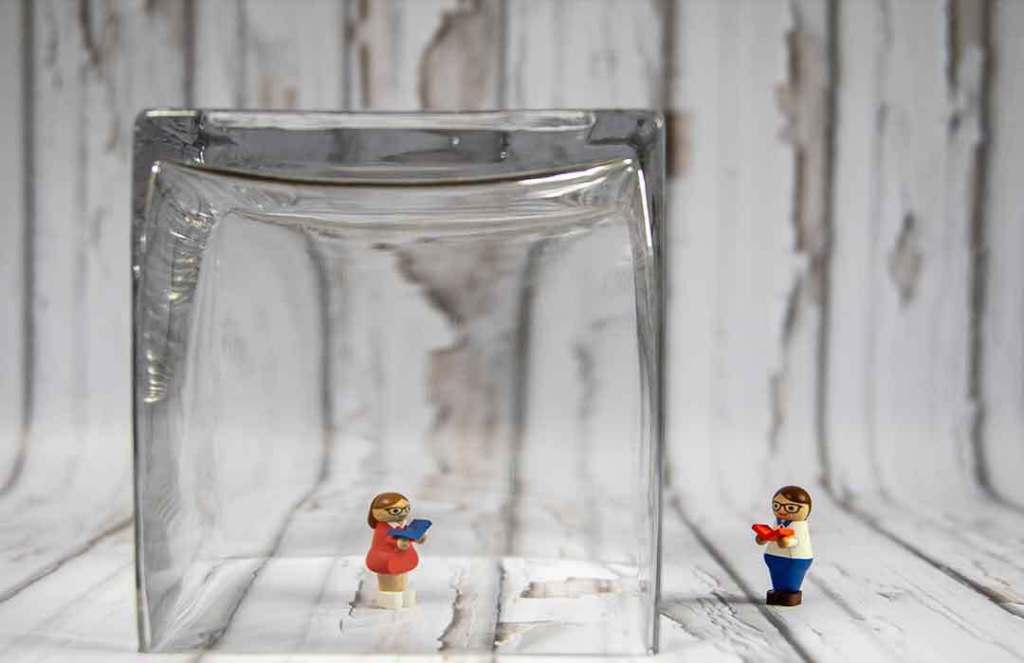 PCSD: The Mental Health Impact of COVID-19
A new study "Why the COVID-19 pandemic is a traumatic stressor," published by PLOS ONE, found that PCSD, though newly proposed and not yet fully understood, is being identified as a potentially widespread anxiety disorder. PCSD is affecting individuals as society emerges and recovers from quarantine measures that spanned the entirety of 2020. This study found that PCSD is loosely associated with five common symptoms: 
A general fear of COVID-19, and worries of coming into contact with the virus via contaminated objects, people, or through breathing

Personal fears or larger concerns about the economic and cultural damage of the virus 

Constantly seeking and needing reassurance of one's safety due to fear of COVID-19

Irrational fear of people from other countries, due to higher perceived risk of infection from them

Recurring anxiety and stress from extreme events that may have taken place during quarantine or from personal infection with COVID-19
While some of these signs and symptoms might have been experienced by many of us at certain points in the pandemic, the difference is that PCSD develops into a persistent and disruptive problem for those who have it. Like many mental health disorders, different groups can be more susceptible to PCSD, something that Shontel Cargill, MS, Licensed Marriage and Family Therapist and Assistant Clinical Director at Thriveworks in Cumming, GA, has been paying close attention to.
Cargill theorized that "individuals and families who were directly and vicariously impacted by COVID-19 would be the most susceptible to PCSD," but also stressed that those in marginalized, underserved, and special needs populations could be specifically at risk. 
These communities seem to be at elevated risk from both the psychological effects and physical symptoms of COVID-19. Data from the CDC shows that black, indigenous, and people of color (BIPOC), as well as those living in marginalized communities, are also more likely to be hospitalized or killed from a coronavirus infection. While this all sounds somewhat grim, Cargill also highlighted an understated and refreshingly positive aspect of last year's quarantine: The way that our prolonged isolation made seeking mental health services more socially acceptable for people and families everywhere.
The Silver Lining: How COVID-19 Helped Dissolve Mental Health Barriers
Many people found solace in online therapy or psychiatry services during the pandemic, and for some, it was their first experience. Cargill worked with many people who'd attended therapy for the first time during quarantine. She noted that "after working through anticipatory anxiety with the therapeutic process, they reported feeling that therapy was a safe, transformative process," but also one that granted clients the "space to express their hurt and pain during such a traumatic time in their lives." 
Traumatic is a fitting description: Besides the isolation of quarantine, 2020 was a year filled with societal unrest, racial tension, natural disasters, and a hotly contested U.S. presidential election. With the events that defined those chaotic 12 months burning at the forefront of everyone's mind, Cargill made sure to emphasize the importance of remaining focused on the path that lies ahead. "My hope is that we immediately begin creating solutions for our current healthcare systems and address and improve how they manage the mental health crises we experience today."
What Does the Future Hold?
Another recent study, "Life in a post-pandemic world: What to expect of anxiety-related conditions and their treatment," published in the Journal of Anxiety Disorders, indicates that PCSD will affect at least 10% of our general population. Think of the 10 people you're closest to: based on this statistic, one of them will develop PCSD. In consideration of this, treating pandemics as both spreaders of physical and psychological illness could reduce the prevalence of pandemic-related disorders in the future.
New anxiety disorders or not, post-covid life will be different than it was before. But if it means that society as a whole has shifted some of our long-standing biases and perceptions regarding mental health, then maybe that's a good thing in the long run. 
If you feel stuck in place while the rest of the world seems to be falling back into its old routine, know that there's nothing wrong with taking your time. "Social anxiety makes sense after enduring a pandemic that involved social distancing, isolation, and fear of contracting/spreading the virus for well over a year and counting," said Cargill. "I would encourage individuals experiencing anxiety associated with the pandemic to honor their feelings and take their time with transitioning back into society." 
While more research is needed to fully comprehend the extent to which pandemic-related anxiety disorders develop and affect those who suffer from them, the fields of psychiatric and psychological research are revealing more about the ways in which deadly pathogens can influence our behavior. As our understanding of this connection grows, hopefully our recovery efforts in the future will highlight the mental health concerns that are invariably linked to pandemics.