Highlights


The LGBTQIA+ community consists of lesbian, gay, bisexual, transgender, queer (or questioning), intersex, and asexual individuals.
While society is growing increasingly supportive, LGBTQIA+ individuals still face unique challenges that can harm their mental health and overall wellbeing.
But with the help of an LGBTQIA-based counselor, who can help their clients to address unique barriers and sources of trauma or discrimination, LGBTQIA+ individuals can lead more successful, healthier lives.
After counselors get to know their clients better, they can then design treatment to best help them live an overall better life.
The LGBTQIA+ community is a diverse group of individuals—those who identify as lesbian, gay, bisexual, transgender, queer, intersex, or asexual. Despite outdated perceptions and unwarranted prejudice from others, cultural norms are shifting and society is becoming increasingly supportive of the community, thanks in part to the bravery of those who have chosen to speak their truth. But LGBTQIA+ individuals still face unique challenges that threaten their mental health and emotional wellbeing, often on a daily basis. 
However difficult the challenges are that LGBTQIA+ individuals face, mental health professionals can successfully offer support and serve as allies. LGBTQIA+ clients can connect with a provider who is also a fellow community member, or one who specializes in LGBTQIA-based issues. Regardless of their provider's identity, forming a strong therapeutic bond with a mental health professional (who understands their unique experience) is crucial to LGBTQIA+ individuals finding the support they need.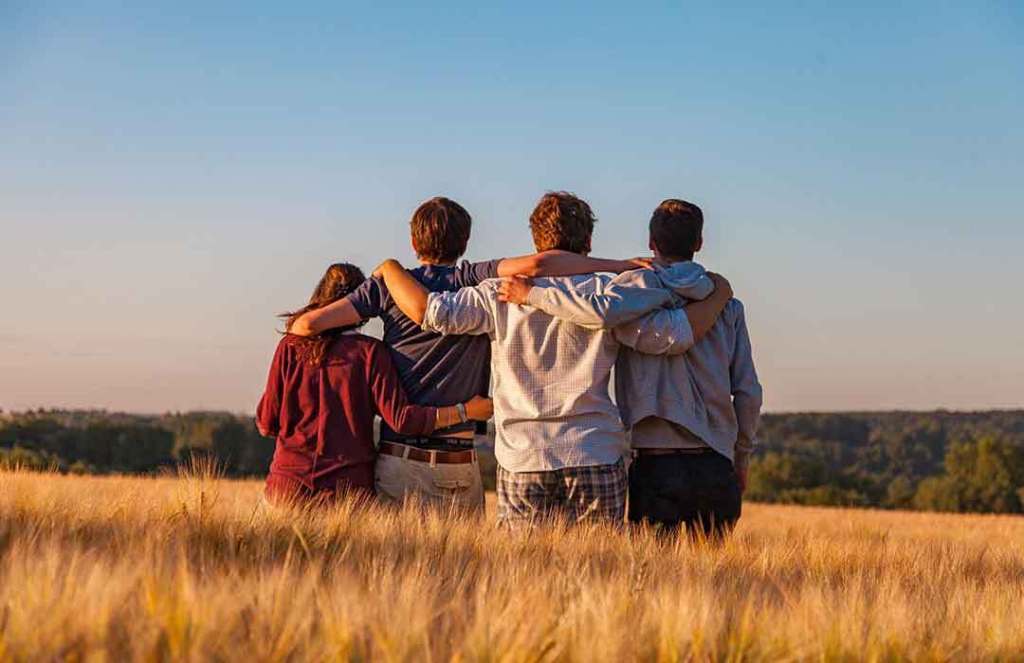 What Common Challenges Do LGBTQIA+ Individuals Face?
Many LGBTQIA+ community members have waged difficult battles (both internally and externally) faced before and after coming out to the rest of the world. However, there are many commonly shared, and community-specific challenges that may present difficulties and emotional hardship for LGBTQIA+ individuals. 
Common challenges that those within the LGBTQIA+ community face include:
Having their identities ridiculed or unfairly questioned by those outside their community or social circle.

Homophobic comments, physical assault, and other hate-based attacks that threaten their bodily and emotional wellbeing.

Gender roles that may feel (or be) forced onto them, creating internal and external conflict that feels unresolvable, especially if they aren't ready or interested in coming out.

Dealing with constant confusion from others about their sexual orientation or gender identity. This can create unresolved feeling of anger and frustration that may affect their ability to trust others.  

Family problems that may arise from relatives' lack of understanding or acceptance of their identity, lifestyle, or self-image.

Lack of self-esteem, which may be exacerbated by all of the above issues.
Mental Health Disparities Within the LGBTQIA+ community
There are huge mental health disparities that disproportionately affect the LGBTQIA+ community. Consider a few statistics from Mental Health America:
LGBTQIA+ individuals are

3x more likely

to develop a mental health condition.

The LGBTQIA+ community is

2.5x more likely

to experience depression, anxiety, and substance abuse.

LGBTQIA+ kids and teens

are

more likely to experience suicidal thoughts, attempt suicide, and self-harm

—The Trevor Project's

2021 survey

reported that

42% of LGBTAIQ+ teens seriously contemplated committing suicide

in the past year. 

20-30%

of LGBTQIA+ individuals will develop a substance abuse problem at some point in their lifetime.
And according to NAMI, LGBTQIA+ adults are more than 2x as likely as heterosexual adults to experience a mental health condition, and transgender individuals are 4x as likely. What's even more troubling is that 39% of LGBTQIA+ adults reported being cut off from a family member after coming out, as Pew Research data indicates. 
Counseling can help the LGBTQIA+ community to address these challenges, from the mental health conditions they may struggle with to other life issues like building relationships with others and talking to loved ones about their sexual orientation and identity.
How Can the Right Counselor Help LGBTQIA+ Individuals?
The mental health disparity mentioned above begs the need for proper mental health care in the LGBTQIA+ community. Fortunately, more and more counselors understand the challenges these individuals face and are trained to best serve them. Often, they will start by getting to know the individual, including their unique presentation of issues as well as their life goals.
If you are a member of the LGBTQIA+ community and you decide to pursue counseling, your counselor might ask the following to get to know you better:
What are your interests?

Are you currently in a relationship—and if so, how does your relationship seem to impact your mental health? 

What is your living situation like?

Are you happy with your life right now?

What long-term or recent issues are you struggling with?

In what ways has your identity shaped your experience and interactions with others? 
Depending on your story and journey, you may find a counselor who uses a specific counseling approach, such as cognitive behavioral therapy (CBT), solutions-focused therapy (SFT), dialectal behavior therapy (DBT), or more. More specifically, a counselor who identifies as LGBTQIA+ or specializes in working with the community can help you to address the damage and impact of: 
Trauma: Whether you've experienced turmoil or adverse experience in the past or present, an LGBTQIA+ counselor can help you to resolve and start to heal the damage and impact of trauma on your daily life. 
Family conflict:

If coming out,  your lifestyle choices, or arguments over your identity have caused rifts in your relationships with relatives, your counselor can help you to understand how to better navigate these connections, minimizing the negative effect that may rebound on you. 
Relationship difficulties:

Whatever the nature of your romantic relationship, an LGBTQIA+ counselor can help you and your partner to stay connected, grounded, and aware of each other's needs and goals. 
Anxiety:

Whether you've come out, or aren't interested or ready, talking with a counselor can help you to manage the anxiety that may arise from concerns over how others will respond to your truth. 
The right provider can help ensure their LGBTQIA+ client's resilience and freedom of expression remain intact, even while navigating potential discrimination and unjustified hatred. 
Work with an LGBTQIA+ Counselor to Navigate Your Journey
It's important to know that counseling often focuses on more than just the problem at hand. A counselor's ultimate mission is to help their client live an overall happier, healthier, and/or more successful life.
This often means that one's counseling sessions will involve discussing and working toward their goals, in addition to making positive changes to best benefit one's mental health and wellbeing. That said, no one counseling journey is the same: Your counselor will design treatment based on all of the information they gather in your initial sessions. The end goal, though, is always the same: to help you live better.