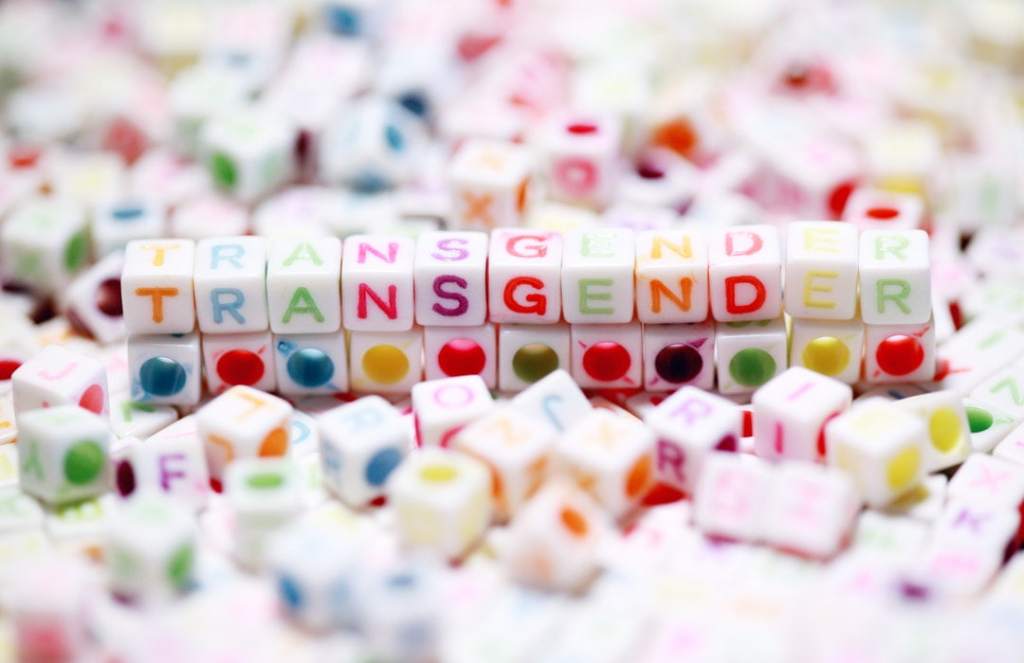 When you're relentlessly defending your human rights, you don't get adequate opportunities to just BE. Transgender people have to read more than enough scary headlines about threats to their very existence. So we want to take a moment to shine a proud, beaming spotlight on all the beautiful men and women who have transitioned from the gender they were assigned at birth to their true gender identity. At Thriveworks, we see you, and we celebrate your strength. Enjoy these 30 inspirational quotes from transgender activists and celebrities, and know that you're not alone.
"Nature made a mistake, which I have corrected." -Christine Jorgensen, US Army veteran and public figure
"As you can see by the enclosed photos, taken just before the operation, I have changed a great deal. But it is the other changes that are so much more important. Remember the shy, miserable person who left America? Well, that person is no more and, as you can see, I'm in marvelous spirits." -Christine Jorgensen
"I've never been interested in being invisible and erased." -Laverne Cox, actress and LGBTQ advocate
"I think trans women, and trans people in general, show everyone that you can define what it means to be a man or woman on your own terms. A lot of what feminism is about is moving outside of roles and moving outside of expectations of who and what you're supposed to be to live a more authentic life." -Laverne Cox
"Being transgender is not just a medical transition. … [It's about] discovering who you are, living your life authentically, loving yourself, and spreading that love towards other people and accepting one another." -Jazz Jennings, LGBTQ rights activist and public figure
"I can't begin to express how remarkable it feels to finally love who I am enough to pursue my authentic self." -Elliot Page, actor
"The more I hold myself close and fully embrace who I am, the more I thrive." -Elliot Page
"There's a gender in your brain and a gender in your body. For 99 percent of people, those things are in alignment. For transgender people, they're mismatched. That's all it is. It's not complicated, it's not a neurosis. It's a mix-up. It's a birth defect, like a cleft palate." -Chaz Bono, public figure
"I never say 'trans but,' always 'trans and.' Because it's like, no, I don't hide who I am. People know exactly who I am here." –Danica Roem, journalist and politician
"There isn't a trans moment….It's just a presence where there was an absence. We deserve so much more." –Hari Nef, actress and model
"All of us are put in boxes by our family, by our religion, by our society, our moment in history, even our own bodies. Some people have the courage to break free." -Geena Rocero, model and transgender advocate
"We are all assigned a gender at birth. Sometimes that assignment doesn't match our inner truth, and there needs to be a new place–a place for self-identification." -Geena Rocero
"We used to accept this crap of: 'We're not worthy,' and 'We shouldn't exist'…We've got to revolt, and we've got to reclaim who [we] are and let these people realize, before they came along, we were honored and worshiped and appreciated and adored. If this world is going to get its act together, they have to support and put in the front to lead this revolution the people who are the most oppressed, which is my Black transgender community." –Miss Major Griffin-Gracy, civil rights advocate
"We have to remain visible. They have to see us, they have to know that we're not going [nowhere], that we've been here ever since God made man and woman, and they have to get over it. I don't need their permission to exist; I exist in spite of them. I want you to train and teach and love on and create families within my community and gender non-conforming people, so that we can understand that we have a culture, we have a history, we have a reason to be here. We have a purpose. We're entitled to be loved, and seek happiness, and share that with the people that we care about." -Miss Major Griffin-Gracy
"I've always been Sarah. My gender identity has always existed. I've always been a woman. Gay people aren't straight before they come out as gay, and transgender people are who they are before they come out and transition." -Sarah McBride, activist and politician
"Between 'Orange' with Laverne, the show 'Transparent,' and Caitlyn Jenner, obviously we're in the middle of something enormous–a transgender movement. I'm just proud to be alive during this massive shift in the world." -Ruby Rose, actress (genderfluid)
"If I wait for someone else to validate my existence, it will mean that I'm shortchanging myself." -Zanele Muholi, artist (non-binary)
"Our experience of gender is no more or less pathological than that of 'mainstream' society… We have a right to live in a body that matches our self-image and deep desires without someone else being the gatekeeper to our experience." –Florence Ashley, transfeminine jurist and bioethicist
"The best thing about being a girl is, now I don't have to pretend to be a boy." –Avery Jackson, LGBTQ youth advocate
"We have to be visible. We are not ashamed of who we are." -Sylvia Rivera, transgender rights activist
"When I was younger, I wish I would have been told more often that I was right and nothing was wrong with me, that I was deserving of everything this world has to offer, and that my visions for my future were worthy of pursuit." -Janet Mock, transgender rights activist
"I'm saying goodbye to people's perception of me and who I am; I'm not saying goodbye to me, because this has always been me." -Caitlyn Jenner, Olympian and media personality
"When I was little, the idea of waking up as a girl was like a fairytale. I had this idea that I'd meet a witch who would transform me. From the moment I found out that it was actually possible, I went to bed each night feeling that when it happens, it will be the best day of my life. And it was!" -Andreja Pejic, model and actress
"I'm more a collector of identities and words that feel right to me. To me this is an inarguable point. I am who I say I am and that's not up for debate." -Ian Harvie, comedian and actor
"It is always brave to insist on undergoing transformations that feel necessary and right even when there are so many obstructions to doing so, including people and institutions who seek to pathologize or criminalize such important acts of self-definition. I know that for some it feels less brave than necessary, but we all have to defend those necessities that allow us to live and breathe in the way that feels right to us. Surgical intervention can be precisely what a trans person needs–it is also not always what a trans person needs. Either way, one should be free to determine the course of one's gendered life." -Judith Butler, philosopher and gender theorist
"Trans people are extraordinary, strong, intelligent, persistent and resilient. We have to be. And we will not stand for the picking and choosing of rights. We still have hope." -Grace Dolan-Sandrino, activist and artist
"I don't know what I am if I'm not a woman." -Marsha P. Johnson, LGBTQ activist
"Each step forwards to become the person we are makes it harder to go backwards, to return to the shadowy, private world of closed doors and shuttered windows. The experience, the awakening of one's true self, after being so long suppressed, can never be adequately explained with language." -Lili Elbe, painter, from "Lili: A Portrait of the First Sex Change"
"Breaking apart the forced unity of sex and gender, while increasing the scope of liveable lives, needs to be a central goal of feminism and other forms of social justice activism. This is important for everybody, especially, but not exclusively, for trans people." -Susan Stryker, professor and author
"When you become the image of your own imagination, it's the most powerful thing you could ever do." -RuPaul, public figure
What Does Transgender Mean Today?
Today, being transgender means that you are brave, resilient, and committed to your inner truth. You have moved away from the flawed gender assignment of your birth, and you have moved toward an identity that feels right, despite broad challenges. Eventually, the whole world will catch up. In the meantime, find your pronouns, express your gender identity, seek out your safe community and your allies, only accept gender-affirming health care and therapy, and love yourself as you deserve to be loved.