Highlights


A survey of 12,000 LGBTQ+ teens in the US reveals prevalent mental health challenges among this group.
Researchers found that the majority of LGBTQ+ teens feel depressed, hopeless, worthless, and have trouble sleeping.
These teens also don't feel safe in their school classrooms; they rarely feel supported by their teachers; and they even endure negative comments from family members about the LGBTQ+ community.
These findings demonstrate the need for greater mental health support for LGBTQ+ teens, both at school and at home.
If you observe any symptoms of depression in an LGBTQ+ teen, express your concern, let them know you're there for them, and help them find the help they need.
Additionally, if there is an LGBTQ+ teen in your home, welcome conversation about LGBTQ+ issues, monitor any significant changes in the individual, and offer your support.
Schools can help to better support LGBTQ+ teens too, by standing up against discrimination and offering student groups/clubs for LGBTQ+.
The Human Rights Campaign Foundation (or HRC Foundation) and the University of Connecticut conducted a vast survey of over 12,000 LGBTQ+ teens across the US, revealing prevalent mental health challenges among this group. They feel depressed, worthless, and hopeless—additionally, they face rejection and feel unsafe as well as unsupported.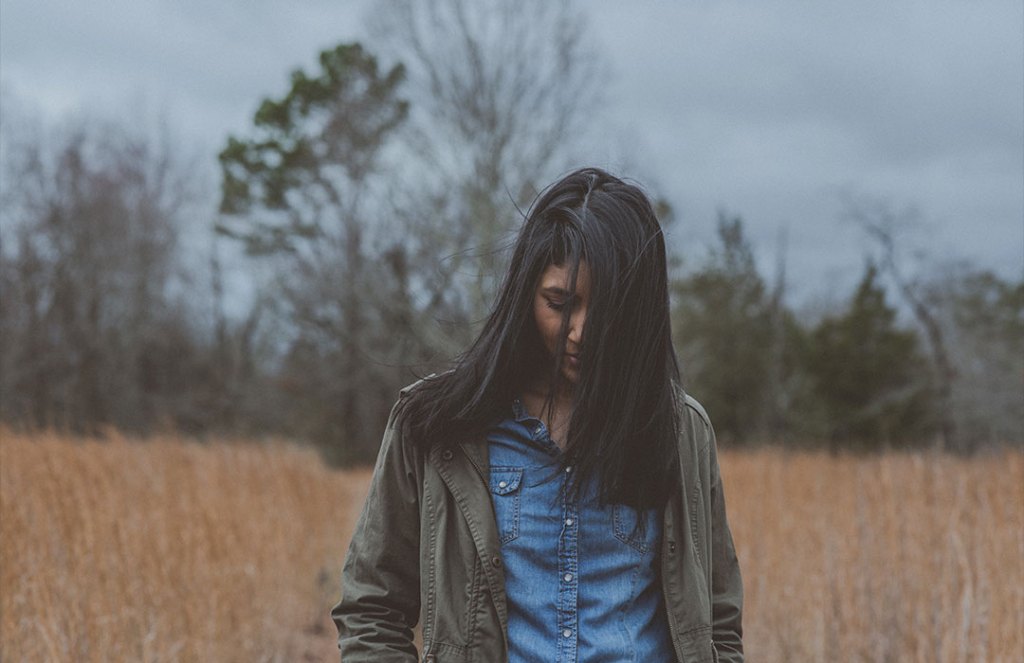 Survey Results: LGBTQ+ Teens Are Struggling Mentally and Emotionally
Over 12,000 teens ages 13 to 17 and from all across the country completed the aforementioned online survey. The results yield troubling findings, including a high rate of depression among these individuals as well as lack of support from family members. Researchers observed the following:
95% of LGBTQ teens surveyed report difficulty sleeping.
77% of LGBTQ teens surveyed report feeling depressed in the past week.
Over 70% report feeling worthless and hopeless in the past week.
50% of transgender teens say they can never use school restrooms that align with their gender identity.
Only 26% of teens say they always feel safe in class.
Only 5% say all of their teachers and school staff are supportive of the LGBTQ community.
67% report that their family members make negative comments about the LGBTQ community.
These findings reveal the challenges among LGBTQ+ youth, specifically high levels of depression and a lack of support. It also demonstrates the need to protect and provide more support for LGBTQ+ teens.
Helping LGBTQ+ Teens Manage Mental Health Issues, Like Depression
Adolescence is often marked with the occasional mood swings, risky or concerning behavior, and overall changes in attitude or personality. That said, it's important to know when your teen is experiencing something more serious, like depression.
As we discussed above, depression is high among LGBTQ+ teens. Familiarize yourself with the symptoms so that you can understand when the LGBTQ+ teens in your life might be feeling depressed:
Feelings of sadness or hopelessness
Irritability or anger
Withdrawal from loved ones
Loss of interest in day to day activities
Poor performance at school
Changes in eating and sleeping habits
Fatigue or loss of energy
Difficulty concentrating
If you observe any of these symptoms, express your concern in a non-judgmental way. Ask them how they've been feeling and let them know that you're there to help. Then, provide them with the support that they identify they need. This might mean spending more time with the teen, talking to them about the LGBTQ+ challenges they face, or helping them find a counselor.
Want to talk to an LGBTQIA+ therapist?
Start working with one of our top-rated providers. We have availability now and accept most major insurances.
Providing LGBTQ+ Teens with the Proper Support
It's important that we provide teens with proper support, so as to help them improve or maintain their mental health and wellbeing. Steps can be taken at school and at home to supplement this mission.
According to the Gay, Lesbian, and Straight Education Network (GLSEN), school climate and attitudes toward LGBTQ+ youth have improved in recent years, but resources are still lacking. The following can improve school for these teens:
Enforcing strong and clear policies against discrimination
Building support groups and student clubs for LGBTQ+
Teaching and welcoming conversations about LGBTQ+ topics
At home, parents and other family members can help by welcoming conversations about any problems the LGBTQ+ teen might be experiencing. They should also watch for signs of bullying and monitor any significant changes in the teen's behavior or mental health. Here are a few guidelines:
Talk openly
Listen well
Be supportive
Stay involved
Positive Survey Findings: LGBTQ+ Pride and Involvement
On a positive note, the survey results weren't all bad. They also revealed that many LGBTQ+ teens are prideful and have access to an LGBTQ+ group. To be more specific:
91% of LGBTQ+ teens are proud to be an LGBTQ+ individual, and 93% are proud to be part of the community.
60% of LGBTQ+ students have access to a LGBTQ+ student club, which proves to positively impact LGBTQ+ youth.
While we're certainly making progress toward greater inclusion of and support for the LGBTQ+ community, it's so important that we all continue to do our part in eliminating discrimination and unfair treatment of LGBTQ+ individuals.