ADD/ADHD Therapy – Counselors and Coaches in Austin TX
"In all seriousness, there is never silence in my mind. There are always one million different tasks, one million different thoughts, or one million different scenarios zipping through my mind. In the rare event that I can tell it to be quiet for even a moment, I immediately begin to chew my lip, grind my teeth, or fidget in some way. There is no such thing as peace and quiet. When I find something I can focus on, it goes far beyond focus into almost an obsession. I hyperfocus, if you will. And any disruption while I'm so zoned into the task causes an immediate outburst or lash of frustration."
Ashley, above, suffers from attention deficit hyperactivity disorder, or ADHD. While the number of people with ADHD was once thought to be around 4 percent, with the recent rise in the number of children being diagnosed, that number has risen to closer to 10 percent (ADDitude). Luckily, this rise in diagnosis is due to improved assessment methods, meaning more people are receiving the help they need. But with that number in mind, it's likely you or someone you know suffers from ADHD or attention deficit disorder (ADD) and would benefit from seeing a trained ADHD counselor in Austin.
Neither ADD nor ADHD are life threatening, but they are life impacting. Those going untreated likely experience high levels of frustration on a daily basis, which can lead to a tough time at school or work, strife at home, and low-self-esteem, among other things. Thriveworks Austin counselors know this is a difficult disorder to cope with. We have helped many patients cope with ADHD and ADD in Austin through counseling, and we want to help you.
ADD or ADHD?
ADHD is the term now used to describe attention deficit disorder both with and without hyperactivity, because aside from hyperactivity, the two share the same symptoms.
There are three main symptom groups: inattention, hyperactivity, and impulsivity (WebMD).
Both ADD and ADHD sufferers may experience inattention. Inattention boils down to a hard time paying attention, particularly to the little details. It may be difficult to stay on topic during a conversation, and appointments may be missed frequently.
ADD and ADHD sufferers also share a tendency toward impulsivity. Impulsivity is taking action without thinking it through. This can be as harmless as starting a conversation at the wrong moment or interrupting others, but it can also be serious—such as when a child doesn't look both ways before running across the street to greet a dog on the other side.
Where ADD and ADHD differ is in the H. Hyperactivity often appears as an inability to sit quietly, such as Ashley's case above. Quiet moments are difficult to enjoy with fidgeting or moving in some way. This is particularly problematic for young children who must often sit still for long periods of time in school.
In regard to children, if the parents do not notice anything unusual in their behavior at home, it's often teachers who alert the parent to a possible need for testing. Getting that phone call or letter can be frightening, even anger inducing—no one wants their child to be singled out. However, teachers are with children for a huge portion of the day and see how they respond in situations that are particularly aggravating for those with ADHD. If you've received notice about your child, it's normal to feel concerned—but with a proper diagnosis and the ensuing treatment, including ADHD counseling, school may become much less difficult, and your child may experience a much lower level of frustration on a daily basis. Thriveworks Austin counselors have worked with many children to help them learn coping skills, including organization and "pause and consider" skills that enable them to function well and live happily. We would be honored to work with your child too.
What Problems Can ADD/ADHD Cause?
Everyone experiences some of the above signs at some point in their lives. What child hasn't had trouble sitting still through a class, and what adult hasn't felt a bit disorganized at times? Occasional bouts with the above signs don't necessarily indicate ADD or ADHD is present, but frequent experiences with any of them, particularly more than one or two, and constant across multiple aspects of life, suggest a possible diagnosis. Living with untreated ADD or ADHD can be difficult, possibly leading to (Mayo Clinic):
Poor performance at school or work
Frequent accidents
Unstable relationships
Poor physical and mental health
Poor time management skills
Disorganization
Excessive activity
Low frustration tolerance
Problems following through with tasks
How can Thriveworks Austin ADD and ADHD Counseling Help?
Psychiatrists frequently prescribe medication to help with the symptoms of ADHD and ADD. However, behavioral modification therapy is extremely useful in the treatment of ADHD and ADD. In fact, medication is more effective at lower doses when combined with behavioral therapy.
In behavioral therapy, the patient is taught methods for modifying behavior or helping modify their child's behavior. For example, if time management has been a problem, the patient might be taught how to integrate using and relying on a calendar into their life. Or, if the low tolerance for frustration has resulted in a tendency to lash out inappropriately, the patient may be taught methods for managing their frustration and venting it in a healthy way. Thriveworks Austin counselors are ready to help you address and manage whatever issues ADHD has brought into your life.
Thriveworks Austin ADD and ADHD Therapy
Dealing with ADD or ADHD is incredibly difficult. It impacts your professional life, your academic life, your social life, your family life—every aspect. Perhaps most frustratingly, it can impact your relationship with yourself. If you or a family member would benefit from ADD or ADHD therapy in Austin, give us a call. At Thriveworks Austin, our therapists are experts in helping people cope with these disorders. We can usually see you within 24 hours, so give us a call today and let's get you on the road to a healthier you.
Further Reading
ADDitude. "Just How Common Is ADHD?" Additudemag.com.
WebMD. "ADHD Health Center." Webmd.com.
Mayo Clinic. "Adult attention-deficit/hyperactivity disorder (ADHD)." March 31, 2016. MayoClinic.org.
We have 8 conveniently-located offices in the greater Austin TX area.
Select a location to view counselor bios, book online, or call us to schedule.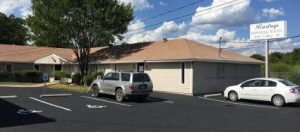 1106 College St suite e,
Bastrop, TX 78602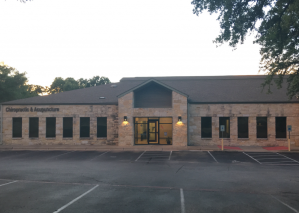 345 Cypress Creek Road #102,
Cedar Park, TX 78613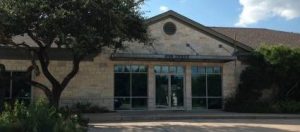 4749 Williams Dr # 301,
Georgetown, TX 78633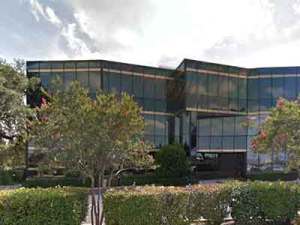 9300 Research Blvd Suite 320,
Austin, TX 78759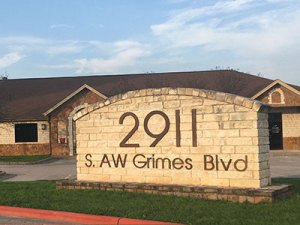 2911 S A.W. Grimes Blvd,
Pflugerville, TX 78660
1101 Satellite View #603,
Round Rock, TX 78665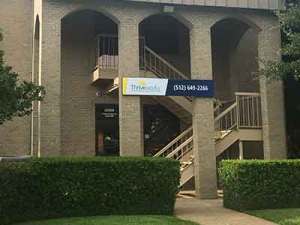 10816 Crown Colony Dr Suite 100
Austin, TX 78747
5524 Bee Cave Rd K4,
Austin, TX 78746