Our Staff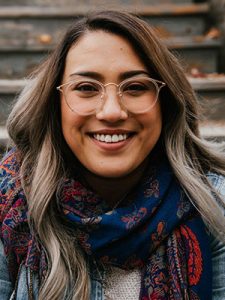 Shanti Sponder, ATR, LMHC
Shanti is an experienced counselor and art therapist who views therapy as a collaborative, judgement-free integrative process leading to personal growth. She understands it can be difficult for a client to just sit down, open up and talk about their feelings and uses various techniques to help the client feel more comfortable. She approaches therapy by meeting each unique client where they are and tailors her style to support their therapeutic process.
Art therapy is a form of self-expression that can help facilitate the therapeutic practice through the use of various art materials and art-based interventions. The client does not need to be an "artist" to engage in this form of therapy because art therapy is about the clients' relationship with the process of art making and the meaning of their artwork rather than the esthetic of the art piece. It can be used as the primary form of treatment unless the client prefers a more traditional talk therapy approach. Both verbal and non-verbal expression can help the client express themselves creatively. Using your personal imagery to express yourself and process your narrative can allow you to resolve issues in a creative way.  Shanti also understands that not everyone wants to use art therapy when entering the therapeutic space and can work with the client using techniques such as CBT, narrative therapy and person-centered psychotherapy.
Working with Shanti will allow you to establish goals, problem solve, develop coping skills, learn to advocate for yourself and work on getting you to a place where you're able to feel empowered and independent. Her style of therapy is flexible, and she believes the client is an integral part of developing the course of treatment.
Experience
Shanti has worked in a variety of settings such as a residential hospital, disability day service for adults and at a community-based outreach agency serving ages three through the lifespan.  She uses numerous approaches to help tailor the therapeutic process to each client such as:
Art Therapy (Utilizing art-making to help facilitate the therapeutic process).
Cognitive Behavioral Therapy (Identifying negative thoughts/behaviors and replacing them with positive ones).
Narrative therapy
Play Therapy (For children and adolescents)
Strength Based
Mindfulness
Family Therapy
Specialties 
Shanti has helped individuals struggling with
Anxiety
Depression
Eating Disorders
PTSD
Relationships
Life Transitions
Anger
Trauma
OCD
ADHD
Grief and Loss
ODD
Mood Disorders
Addictions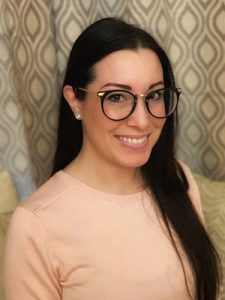 Yvette Cooper, LMHC
Counseling Style
Yvette believes in creating a safe, comfortable space for individuals to come and receive counseling. The best therapy takes place when clients are comfortable and at ease in a nonjudgmental, confidential environment. It is here that people can process their thoughts, feelings, and emotions with the least amount of resistance.
By focusing on establishing trust and rapport, Yvette can empower clients to create the change they wish to see in their lives and grow down the path of their choosing. She does this through a calming approach that helps client's build manageable goals for themselves.
Flexibility is also big part of Yvette's counseling style. She believes each person has their own specific needs in the therapeutic process and will meet you where you're at.
Every individual already has the tools within to lead their most authentic and meaningful life, sometimes we just need a trusted person to help us find those tools!
Experience
Yvette has over ten years of experience in the mental health field, including working with individuals, couples and families. She works with all ages ranging from children, adolescents, adults and the elderly
Although she uses many tools to help her clients meet their goals, her favorite approaches are:
Trauma-informed approach (analyzing how trauma influences parts of ourselves and world)
Strength-based
Mindfulness
Cognitive Behavioral Therapy (Identifying negative thoughts and behavior and replacing them with positive ones)
Play and Art therapies (for children)
Specialties
Yvette has built strong clinical skills in working with individuals experiencing many different mental health needs varying from mild to chronic. Some of these include:
PTSD/Trauma
Anxiety
Depression
Burnout
Illness
Grief and Loss
Mood Disorders
Relationship and Family Conflict
Life changes
Transitions
Addictions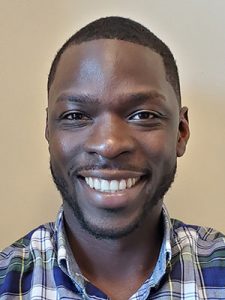 Sesooter Ikpah, LMHC
Counseling Style
Sesooter believes in being your biggest supporter. His counseling style is collaborative in nature and draws on the unique problem-solving that results from two people earnestly working together. He believes everyone has the strength in them to succeed- sometimes we just need a little help learning how to access it!
Overall, he views therapy as a holistic tool for collaborative problem-solving and empowerment. This means his sessions will most likely start with identifying your strengths and your needs. He will always create a safe, nonjudgmental space for hard topics to be explored. Life isn't always easy, and you should always have the chance to talk with someone who honestly cares!
Sesooter's holistic take on therapy means you won't just sit and talk the whole time. He believes in paying attention to the mind-body connection, and acknowledging he work of spiritual and cultural factors that could be playing into both your problem and the solution.
Experience
Sesooter's experience spans across various settings including hospitals, residential treatment facilities, community-based outpatient clinics and athletic teams.  His strengths-based, integrative approach blends several theoretical frameworks.  Some of these include:
cognitive behavioral therapy (identifying a negative thought or behavior and replacing it with a positive one)
dialectical behavioral therapy (managing painful emotions and navigating relationships, especially helpful for people looking for help with mood disorders, self-harm, or addiction)
motivational interviewing (getting to the root of it all and finding a motivation that works for you and makes you want to change your behavior)
solution-focused therapy (collaborative problem solving aimed at giving you an applicable solution)
reality therapy (focusing on present issues and how we can change our thoughts and behavior)
Specialties
Sesooter has established positive outcomes in areas such as career counseling, racial identity, sports performance, and stress management. He is also experiences serving the children, adolescents, and adults with a variety of difficulties including:
ADHD
addiction
adjustment disorders
depression
anxiety
bipolar disorder
conduct disorders
chronic pain
insomnia
trauma
mood dysregulation
co-occurring disorders.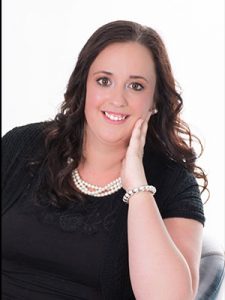 Kristen Kocot, LMHC
Counseling Style
Kristen understands that we don't all have the same struggles or the same lifestyle. However, not everyone receives the individualized care they need, especially for mental health disorders that present themselves a little differently or are unique.
Because of this, Kristen is a strong advocate for the highest clinical quality standards across settings. Young or old, behavioral or emotional challenges- everyone deserves the chance to be heard, understood, and given the best helping hand they can.
Kristen is also passionate about being a voice for caregivers and families of those living with neurological impairments. She understands that even with all the love in the world, taking care of a loved one can still be challenging.
Experience
Kristen has worked across the healthcare continuum for over 17 years. In her time, she has worked with hundreds of clients and their families, as well as organizations focused on program development.
Kristen is best known for her expertise in traumatic brain injury (TBI) and individuals presenting with behavioral challenges. These can be tricky areas to maneuver and finding the right kind of help can be challenging. She strives to meet her clients where they're at and help them get back on their feet.
She is skilled in several modalities of treatment including:
Cognitive Behavior Therapy (identifying negative thoughts and actions and replacing them with positive ones)
Applied Behavior Analysis (great for people struggling with behavioral issues)
Individual Therapy
Group Therapy
Specialties
She has worked with a variety of mental health disorders including:
Anxiety
Depression
Obsessive Compulsive disorder
Trauma
Crisis Management
Panic Attacks
Phobias
Autism
Anger management
Child/Adolescent Therapy.
Grief/Bereavement
Learning Disabilities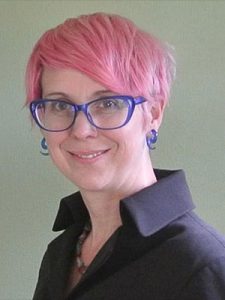 Sarah Norrichs, LMHC
Counseling Style
Sarah believes the foundation of any strong therapeutic relationship is trust. She works with every client to build a mutually trusting relationship over the course of therapy.
She also believes that every person is unique and should receive a unique counseling process. She is thoughtful and adaptable in developing a customized therapeutic approach to fit your needs.
Over the past ten years, Sarah has worked to identify the most effective therapies that work to uncover the roots of dysfunction all while guiding clients towards healing.
In all the settings she's worked in, Sarah has witnessed again and again people suffering from the burdens of the past, and how those negative, past events affect their present. Since her very first internship, Sarah has been developing her abilities to interrupt the patterns that lead to suffering.
One of the ways she's learned to do this is to promote overall well-being and healthy growth in a counseling session, not just treat the symptoms of mental illness.
Experience
Sarah has worked in numerous settings in her time as a clinician: schools for youth with severe behavioral problems, a residential eating disorder program, a community agency for homeless youth, inpatient settings, outpatient settings, and at a community crisis site.
Sarah also has first-hand experience as a member of the LGBTQ community and is sensitive to the needs of transgender, genderqueer, and questioning individuals.
Sarah has many tools to offer to people who are working to get unstuck including:
EMDR (Addressing symptoms of anxiety, depression, PTSD & attachment trauma, OCD, difficulty in relationships, and compulsive behaviors)
Art Therapy (For visual thinkers and developing increased self-insight)
Mindfulness (Treating general mental well-being, impulsivity or compulsive behaviors)
Shame resilience and self-compassion practices (especially for people who struggle with self-worth, low self-esteem, self-harming behaviors, self-sabotage)
Executive Function Coaching (Great for ADHD, ASD, Complex trauma, improving your ability to achieve goals, improving 'adulting')
Positive Neuroplasticity (Structuring increases in the brain's capacity for positive emotions, developing mental habits for increased happiness and serenity)
Motivational Interviewing (Treating substance abuse, compulsive behaviors, resolving ambivalence about making changes, relapse prevention)
Numerous other tools for promoting healing and new growth.
Specialties
You might find Sarah especially helpful if you are looking for counseling for:
LGBTQI Counseling
Autism
ADHD
Substance Abuse/Addiction
Self-Harm
Suicidal Ideation
Trauma
OCD
Relationships
Overcoming financial difficulties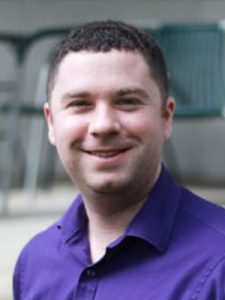 Dave Zellmer, LICSW
Counseling Style
Dave is a counselor who will meet you where you're at and walk with you every step of the way. He believes counseling should be based around a relationship between counselor and client. Dave makes sure you always feel safe and heard in his space, so you can receive the best care possible and see the fastest results.
In a counseling session with Dave, the therapeutic process is a journey where you will work together with him to collaboratively to achieve your goals. Often, this is achieved through exploring your innate strengths and your potential to heal and grow into the person you want to become.
In his work with clients, Dave recognizes that each client's strengths, needs, and goals are unique. He will tailor his therapeutic approach accordingly to best support you individually.
In a nonjudgmental, empathetic space, clients can explore issues while acknowledging and affirming all of their intersecting identities. Afterall, we are multi-sided and many layers deep. While what you are receiving counseling for is important, there are many other aspects of you that should be explored and used to reach new heights!
Experience
Dave has many years working with individuals and families to help manage ongoing mental health needs. While he will meet your needs in the way that best helps you, he has a wide range of interventions that he has found works well.
Cognitive Behavioral Therapy (identifying negative thoughts and behaviors and replacing them with positive ones)
Mindfulness
Talk Therapy
Encouraging clients to make their own way and supporting the steps counselor/client decide are the best way to get there.
Specialties
You might find Dave especially helpful if you are looking for counseling for any of the following:
Anxiety,
Depression,
Bipolar and
PTSD
Relationship issues
LGBTQIA
Grief, death and loss
School issues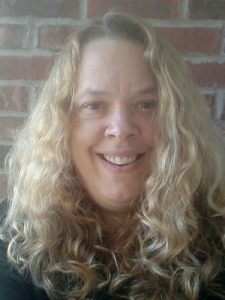 Susan Lemere, LICSW
Counseling Style
Susan understands the multitude of factors that go into mental health and well-being. She believes they all deserve attention in the therapeutic process. Afterall, you are more than one problem, one situation, one side. If so, much goes into what makes you, a counseling session shouldn't focus on just one aspect!
In a counseling session, you might talk about support systems, relationships, traumatic experiences, or social justice issues. Not all the influencers of mental health are obvious, and Susan wants to bring to light some of these not-so-obvious factors!
Susan also is passionate about working collaboratively with clients on their goals. Empathetic, nonjudgmental support is crucial in the counseling process, but so is understanding the process yourself and being on-board with it. Because of this, she makes sure to walk beside a client- supporting, encouraging, and guiding when her expertise allows.
Experience
Susan has post-graduate certification in Trauma Assessment and Treatment and has years of experience working with individuals and couples. She uses a combination of techniques to best address your unique needs. Some of these techniques include:
Psychodynamic Therapy (Drawing connections between internal world and external world, great for eating disorders, depression, anxiety, addiction, and relationships)
Cognitive Behavioral Therapy (identifying negative thoughts and emotions and replacing them with positive ones)
Narrative Therapy (separating yourself from the problem so you can look at it from an unbiased perspective to process and problem solve)
EMDR (Eye Movement Desensitization and Reprocessing, great for depression)
Specialty
Some of her specialties include:
PTSD Treatment with Intimate Partner Violence/Sexual Assault Survivors
PTSD Treatment with Health Care Professionals Dealing with Job-Related Trauma
Working with college and graduate students
Individual and Couples Therapy on Relationships Issues (especially adult attachment style/dynamics/concerns)
Single parents' issues
Identity issues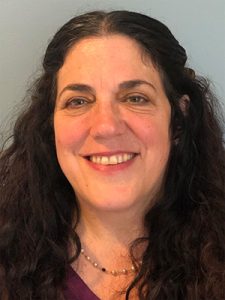 Rosemary Sheola, LMHC
Counseling Style
As a counselor, Rosemary believes in unconditional positive regard, empathy, and encouragement. Her approach has been described as "relational, warm, and nurturing."
She understands that this is your journey and you must be the one to take those steps and reach your goals. She is honored to be a part of it and will walk beside you every step of the way- encouraging, supporting, and giving advice where her expertise allows it.
Rosemary's counseling approach is also more holistic in nature. She believes that true growth and healing comes from incorporating the whole individual. This means in a counseling session you can expect to explore and work on the mind, body, and psyche. (As much as you are comfortable doing of course, Rosemary will always create a safe place where you feel cared for and understood.)
Experience
Rosemary has over 16 years of experience as a Crisis Clinician and has worked with all ages from young children to the elderly.
She has studied and worked with the following modalities and interventions:
Cognitive Behavioral Therapy (CBT- identifying negative thoughts and behaviors and replacing them with positive ones)
Crisis Intervention (often requires restoring equilibrium when in a state of severe unrest)
Motivational Interviewing (focusing on your strengths, passions, and potentials as an individual)
Mindfulness
Dreamwork (Exploring the emotions behind your dreams; not typical dream-interpretation, which assigns a direct meaning to dreams. Dreamwork is focused more on the general state of your dreams and why that might exist.)
Play Therapy (one of the most renowned forms of therapy for younger children)
Specialties
Rosemary has a long history of helping others with:
Anxiety
Depression
Trauma and PTSD
Substance Abuse and Addiction
Single Parenting
Relationship Challenges
Mood Dysregulation
Bereavement and Grief
Self Esteem Issues
Stress Reduction
Career Counseling
►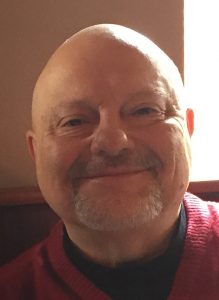 Greg Handel, Ph.D.
Counseling Style
"[A]t some point in our lives, we all need support from others … ."
Greg takes a grounded approach to counseling that is client centered. He believes each person is unique and wants to walk beside them as they set and obtain life goals. Everyone can achieve a sense of confidence and increased self-efficacy, and Greg is excited to walk down that path with you!
Greg is also an ordained minister who believes in treating the whole person, acknowledging that any individual is more than the sum of their parts. However, he respects each individual's beliefs and sees having a complete understanding of an individual's point of view as a necessary part of counseling.
He also believes that we all, at some point in our lives, experience periods of emotional suffering and brokenness. Therefore, at some point in our lives, we all need support from others. Greg often pulls from his own life experiences to identify with each individual and guide them through the healing process.
Experience
Greg has more than 35 years of experience providing positive life supports for individuals, couples and families. He has worked in several different environments including inpatient and outpatient mental health centers, rehabilitation facilities, congregate residential settings and in private practice.
Specialties
Greg has vast experience working with men and women in the following areas:
Depression
Anxiety
Grief
Family and Parenting stress
Couples' issues
Life adjustments
Functioning with disabilities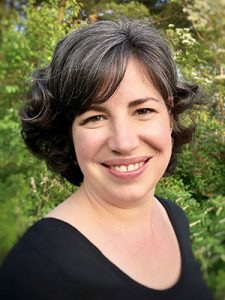 Sarah Hoxie, LICSW
Counseling Style
Sarah believes that all individuals and families have an innate drive towards health and happiness. She has dedicated her work as a therapist to help focus this drive and guide people on their journey toward a fulfilling life.
She believes this can be accomplished by providing a safe and supportive place for clients to explore their thoughts and feelings, learn new skills or strategies, and make sense of their experiences.
As a graduate of the Smith College School for Social Work in 2003, she understands people as a combination of their internal experiences, history, environment, behaviors, and current situation. All of these are important in the counseling session, and she will help you use them as you draw closer to your goals.
Experience
Sarah is a licensed independent clinician social worker with over 18 years of experience in the mental health field working with children, teens, adults, and families.
She has experience working in hospitals, crisis teams, and in the community as part of community mental health centers as well as in police stations, schools, and individual homes.
She has training in:
Eye Movement Desensitization and Reprocessing(EMDR, great for depression and anxiety)
Cognitive Behavior Therapy (CBT- identifying negative thoughts and behaviors and replacing them with positive ones.)
Family Systems
Narrative Therapy (Separating yourself from the problem and using your innate skills and strengths to problem solve and create the story you want to live.)
Play Therapy (A renowned therapy for young children)
Psychodynamic Therapy (Exploring the connections between your external and internal worlds and working through any negative thoughts/feelings/behaviors that occur.)
Crisis Intervention
Specialties
She has helped people struggling with:
LGBTQI
Identify (Race and ethnicity, religious, disability, etc.)
Life transitions
Relationships
Family counseling
Depression
Anxiety
Anger
Motivation
Self-Esteem
Addiction/Substance Abuse
Trauma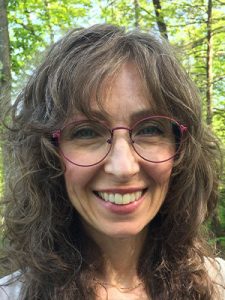 Traccie Hillion, LMHC
Counseling Style
Traccie believes in the healing that can come from simple being heard and understood. She is genuinely interested in learning about everyone she serves. She strives to be an attentive listener and walk beside her clients as they journey towards a better life. There is power in a supportive, therapeutic relationship when it is built on trust and empathy!
In her counseling sessions, Traccie adheres to three main pillars: unconditional positive regard, empathy, and a genuine to learn and grow. She understands that life can feel like climbing a mountain barefoot in the winter but know that she will be with you every step of the way and won't stop fighting for you until you reach your goals.
Experience
Traccie has nearly thirty years of clinical experience working with both families and individuals of all ages. She is an expert in the field of Birth to Three, including maternal post-natal periods and has certification in parent instructor of infant massage. This intervention is well documented in mitigating post-partum depression.
She also believes in and has extensive experience in supporting the mental health and attachment need of families and children who are living with complicated health care needs, or other disabilities, including Autism Spectrum Disorder, Attention Deficit Hyperactivity Disorder, and other developmental/learning disabilities.
Although her experience is wide, she is especially skilled at the following therapeutic techniques:
Trauma Focused Cognitive Behavioral Therapy (Identifying negative thoughts and behavior and replacing them with positive ones)
EMDR (Eye Movement Desensitization and Reprocessing, great for trauma and depression)
Cognitive Processing therapy (specific therapy for PTSD)
Dialectical Behavior Therapy (managing painful emotions and navigating relationships, especially helpful for people looking for help with mood disorders, self-harm, or addiction)
Specialty
She has counseled individuals and families through such life experiences as:
Anxiety
Depression & mood difficulties
Attachment
Trauma
Grief & bereavement
Crisis Intervention
Adjustment challenges
Autism
Developmental Disabilities
Economic challenges
Career changes
Academic challenges (Grade School – College)
Victims of Crime