Meet our Team of Thriveworks Amherst Counselors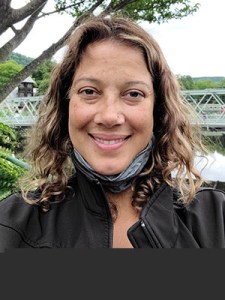 Krista Lawrence, MFT
Counseling Style:
Krista values a holistic healing achieved by working through sorting out the hard stuff in a safe space, free of judgement and full of support. Krista views therapy as a place to improve a sense of self and give your unheard parts a voice. Her approach emphasizes the mutual, collaborative development of goals in therapy. She enjoys working collectively with clients, using empathy and unconditional positive regard to help facilitate change. Service can include individual, couples, family, and group therapy.
Experience:
Krista has a Master's Degree in Marriage and Family Therapy from Central Connecticut State University. Krista worked in both outpatient and residential substance abuse settings as a case manager, group therapy facilitator, and family therapist. She has many years of experience as an outpatient therapist. She provides individual, couple, and family therapy. Her experience has taught her to listen to the content of what is being said and to focus on the process to uncover a deeper meaning. She is curious, helpful and kind. She believes there are no broken people. "We have what we need inside us. Let's use curiosity and compassion to ask the hard questions. Those answers are the gateway to resolution."
Krista's training includes: Systemic Therapy, Narrative Therapy, Cognitive-Behavioral Therapy, Collaborative Therapy, Play Therapy, Solution-Focused Therapy, Trauma Informed Care, Structural and Strategic Therapy models, and more.
Krista has a broad range of clinical experience working with individuals and groups in the following areas:
Anxiety Disorders
Depression and Bipolar Disorder
Family/Parenting and Relationship Issues
Couple's Conflict
Behavioral and Discipline Challenges
Grief/Loss and Bereavement
Chronic Pain and Chronic Illness
Life Adjustments
Addiction/Substance Abuse
Schizophrenia
Trauma and Abuse
LGBTQI
Veteran's Issues
"Together, we will work on strategies that address the root cause of difficulties. Call me and let's talk."
Malia Weber-Parker, FNP-C
Counseling Style:
Malia's style of practice can be traditional (prescribing up to date psychiatric medications) or alternative medicine (natural treatments including but not limited to vitamins, supplements, lifestyle modification- diet, exercise, etc.).
She believes in the mind/body/spiritual connection. Malia offers a humanistic philosophy of holistic care for both mind and body, and an abiding commitment to individualized, personalized, comprehensive care for patients.
Experience:
Malia is a Dedicated Family Nurse Practitioner with a passion for psychiatry. She received her Master of Science in Nursing Rivier University. She has experience working in diverse clinical settings, caring for medically complex and culturally diverse patient populations.
Some of her practice specialties include (but are not limited to):
ADHD
Depression
Anxiety
Bipolar
PTSD
SUD
Schizophrenia
When you are ready to take the first step in healing, please reach out. Malia would love to help.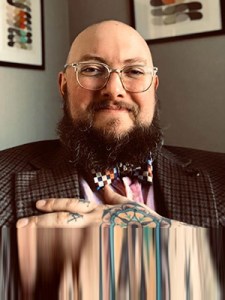 Michael Sargent, LICSW
Therapeutic Approach to Care
Michael's approach to therapy is person-centered and collaborative. You are the expert on your life and you and he will work together to identify and move treatment in a direction aligned with your personal values and goals.
He conducts initial assessments through a psychodynamic lens, considering a person's personal and family history as a part of their unique narrative. From there, you can choose an appropriate evidence-based treatment modality together. Some approaches we might consider include Cognitive Behavioral Therapy (CBT), Acceptance and Commitment Therapy (ACT), Dialectical Behavioral Therapy (DBT), and Internal Family Systems Therapy (IFS).
You can expect Michael to listen actively to you without judgment and collaborate with you to move you toward meaningful change as you define it.
A Bit about Michael
Michael received his Masters degree in Social work with a concentration in Clinical Social Work and Psychodynamic Theory from the Smith College School for Social Work.
Specialties:
Addiction Treatment (Including Gambling, Sex Addiction, and Substance Use Disorders)
Depression
Anxiety
Bipolar Disorder
Eating Disorders
Schizophrenia
Borderline Personality Disorder
Co-Occurring Mental Health and Substance Use Disorders
Anger Management
Gender Identity
PTSD
Intergenerational Trauma
Grief including Loss and Adjustment to Chronic Illness and Major Life Transitions
Family and Couples Therapy around Addiction
Trainings:
Psychosocial Capacity Building in Response to Disasters
Cognitive Behavioral Therapy
Dialectical Behavioral Therapy
Motivational Interviewing
Trauma in Veterans and First Responders
Addiction Treatment and Relapse Prevention
Mindfulness Practices
Polyvagal Theory
Family Therapy
Entering into therapy is not easy, and Michael commends the courage and wherewithal to begin the journey toward wellness and balance. He looks forward to exploring and navigating your journey with you.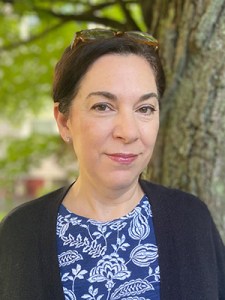 Laurie Broussard, LMHC
Laurie is a mental health professional who believes in the power of therapy for healing, growth and positive change. She enjoys working with adults, children and families using an eclectic approach to the therapeutic process. Laurie values people's personal journeys offering therapeutic guidance, assistance with expansion of insight, a listening ear, an advocating voice and, at crucial times, a helping hand.
Having 15 years of counseling experience, Laurie uses her knowledge, intuition and training with a compassionate and philosophical focus. She uses modalities including Cognitive Behavioral Therapy (CBT) and forms of Expressive Arts Therapy through a trauma-informed lens.
Specialties include:
Trauma-Informed CBT
Expressive Arts Therapy
Grief and loss
Family Work
Childhood disorders and challenges
Depression
Anxiety
Bipolar Disorder
Mood disorders
PTSD
Trauma Processing
Stress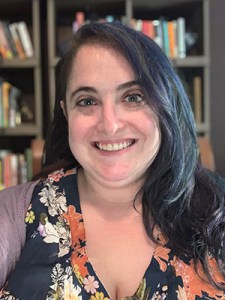 Liz Goodlaxson-Levy, LCSW
Pronouns: she/her
Counseling Style
"The goal of therapy should never be to help people adjust to oppression." -Carmen Cool
Liz is a clinical social worker with over 10 years of experience in community mental health. She believes people are the experts of their own experiences and that therapy is a radical act of self compassion. She offers relational, compassionate, and holistic therapy to help clients discover their own best selves. Life includes struggles and suffering along with the joy and light.  Therapy is often challenging and can still be a safe and caring space.
Experience:
Liz has lived in the Pioneer Valley on and off for the last 20 years. She received her MSW at Smith College School for Social Work. Her training includes psychodynamic therapy, AEDP, DBT, ACT and CBT and IFS (Internal Family Systems). She uses a trauma-informed lens with all of her work. She is committed to anti-racist, LGBTQQIA friendly, and HAES (Health at Every Size/weight-neutral) values. She can also assist clients with mindfulness and body-centered work.
Specialties:
Trauma/PTSD/Dissociation
Grief and loss
Eating Disorders, with a HAES lens
Chronic illness/pain
LGBTQIA clinical needs
Mood disorders including depression, anxiety, and bipolar disorder
Self-injurious behavior
ADHD, executive functioning and neurodiversity
Life transitions
If you would like to work with me on any of these areas of your life, or what feels most important to you, please reach out. I'd love to hear from you.
Sara Swartz Weinberg, LMHC
Sara is a mental health counselor with over 20 years experience in community and hospital-based therapeutic settings. She offers a holistic and compassionate approach to therapy that focuses on helping people live richer, more meaningful and joyful lives.  She helps her clients explore the challenges that keep them feeling stuck while working at their own pace. Sara believes that the wisdom of change is in the doing and can provide practical strategies to improve overall health.  As a certified yoga instructor, Sara incorporates mindfulness and body-based modalities into her practice.
She has worked with people of all ages and backgrounds who are struggling with a variety of challenges including:
Depression
Anxiety
Trauma
Substance Use
Life transitions
Relationship stressors
Grief and loss
She is experienced in a number of different treatment approaches including:
Acceptance and Commitment Therapy
Cognitive Behavioral Therapy
Dialectical Behavior Therapy
Mindfulness-based Self Compassion
Trauma-Sensitive Yoga Therapy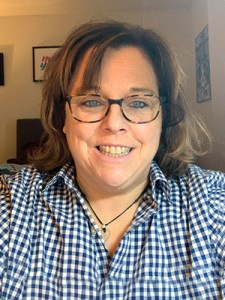 Sarah Presson, LICSW
Sarah is a Licensed Independent Clinical Social Worker who is dedicated to providing trauma-informed, compassionate care to those she works with. Sarah is committed to meeting people where they are, and being present for them in times of stress and need. She brings a warm, relational approach, and will work collaboratively with people to provide them support with a sound clinical ear and mind to enhance their wellbeing. She provides an open and affirming space for all to feel welcomed.  It can feel difficult to ask for support. Sarah brings realness, a sense of humor, and an authentic compassion as she works together with folks to help them identify and remember their inherent strengths.  Sarah walks with folks as they make their journey to improving the quality of their mental health, and empowers them to make the changes they are striving for!
Sarah has extensive experience working as a clinician, and has been in the field for nearly two decades. She has worked in community mental health settings providing support to local communities and families. Sarah has also worked as a Social Worker in multiple levels of care, both in outpatient, inpatient and crisis settings.
Sarah has strong clinical skills in working with individuals experiencing a wide variety of different mental health needs for folks ranging from adolescence to older adulthood including:
Anxiety
Depression
Trauma
LGBTQ+
Self Esteem
Grief and Loss
Relational Stress
Life Transitions
Mood Disorders
►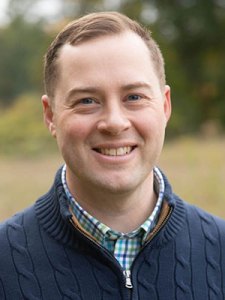 Self Pay Rate: $159: Intake
$100: Follow Up
Nate Damon, Life Coach
Coaching Style
"With clarity comes hope, and with hope comes the ability to move forward."
For Nate, coaching is an on-going and intentional conversation that empowers a person to more fully live out their unique calling.
Nate has seen firsthand how coaching conversations help people get unstuck as they begin to make better choices, which lead to better results. From helping you design a more effective morning routine, to helping you take the next steps toward your desired career, or helping you resolve an ongoing relational conflict, coaching can help you to move forward and get the results you really want.
The role of the coach is to ask you questions to facilitate your learning. Coaching is always client-centered. Nate can help you break down your long-term goals into achievable steps and will walk alongside you as you begin to implement your action plans and work to achieve your desired results.
Set goals. Make progress. Live more fully alive.
Experience
Nate has fifteen years of experience in walking alongside people to encourage them in their personal growth.
Nate lives in Amherst, where he and his wife raise their four young kids and dream together about what part they could play as a family in making the world a better place for everyone.
Specialties
Nate has experience working with men and women in the following areas:
College age and young adults
Parents with young children
Relationships
Career planning
Spirituality
Nikki Stafford, MA in Counseling
Nikki is a professional counselor who seeks to help others enhance their lives by intentionally working towards their self-defined goals and values. She works to help each person feel comfortable and accepted, identify and build on current strengths, and is flexible to individualize her clinical skills in order to help each person find  movement towards the life they want to live.
Specialties
Depression
Anxiety
Trauma/ PTSD
Substance Use Disorders/ Addictions
Anger
Christian Counseling
People feeling "stuck"
Nikki has worked in a variety of human services settings including community mental health clinics, substance use treatment centers, mental health residential homes and outpatient therapy settings. She is also trained and skills in several empirically proven treatments including:
Cognitive Behavior Therapy (explores clients' thoughts and behaviors that have been contributing to client's identified problems and works to effectively integrate new, healthier practices to reach goals)
Dialectical Behavior Therapy (a form of therapy that teaches concrete skills in mindfulness, emotion regulation, distress tolerance, and interpersonal effectiveness)
Solution-Focused Therapy (a goal-oriented form of therapy that works to quickly build solutions for a client's life)
Internal Family Systems (a more creative form of therapy that works to explore and understand the different parts of a person that have developed through client's experiences with the ultimate goal of feeling more in control of thoughts and behaviors and being a compassionate, kind, confidant person).
Rachel Lynch, LMHC
Counseling Style
Rachel is a counselor who uses curiosity, humor, mindfulness, and creativity to get to know her clients and help them better understand themselves. She recognizes the complexity of every individual and seeks to foster compassion for each part of their being. She knows how challenging it can be for her clients to constantly navigate the expectations of family, friends, work, and members of their community. Rachel has a passion for supporting individuals in building a lifestyle that honors their authentic identity. She partners with her clients to establish personal goals and utilize individual strengths to overcome obstacles.
Specialties
Rachel specializes in working with individuals struggling with:
Life transitions
Anxiety
Body image
Trauma
Relationships
Self esteem
Experience
Rachel has experience using the following modalities:
Expressive Arts Therapies
Mindfulness
Cognitive Behavioral Therapy
Motivational Interviewing
Strengths-Based Therapy
Internal Family Systems
Trauma-Informed Therapy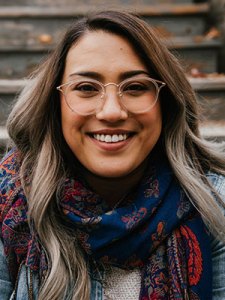 Shanti Sponder, ATR, LMHC
Shanti is an experienced counselor and art therapist who views therapy as a collaborative, judgement-free integrative process leading to personal growth. She understands it can be difficult for a client to just sit down, open up and talk about their feelings and uses various techniques to help the client feel more comfortable. She approaches therapy by meeting each unique client where they are and tailors her style to support their therapeutic process.
Art therapy is a form of self-expression that can help facilitate the therapeutic practice through the use of various art materials and art-based interventions. The client does not need to be an "artist" to engage in this form of therapy because art therapy is about the clients' relationship with the process of art making and the meaning of their artwork rather than the esthetic of the art piece. It can be used as the primary form of treatment unless the client prefers a more traditional talk therapy approach. Both verbal and non-verbal expression can help the client express themselves creatively. Using your personal imagery to express yourself and process your narrative can allow you to resolve issues in a creative way.  Shanti also understands that not everyone wants to use art therapy when entering the therapeutic space and can work with the client using techniques such as CBT, narrative therapy and person-centered psychotherapy.
Working with Shanti will allow you to establish goals, problem solve, develop coping skills, learn to advocate for yourself and work on getting you to a place where you're able to feel empowered and independent. Her style of therapy is flexible, and she believes the client is an integral part of developing the course of treatment.
Experience
Shanti has worked in a variety of settings such as a residential hospital, disability day service for adults and at a community-based outreach agency serving ages three through the lifespan.  She uses numerous approaches to help tailor the therapeutic process to each client such as:
Art Therapy (Utilizing art-making to help facilitate the therapeutic process).
Cognitive Behavioral Therapy (Identifying negative thoughts/behaviors and replacing them with positive ones).
Narrative therapy
Play Therapy (For children and adolescents)
Strength Based
Mindfulness
Family Therapy
Specialties 
Shanti has helped individuals struggling with
Anxiety
Depression
Eating Disorders
PTSD
Relationships
Life Transitions
Anger
Trauma
ADHD
Grief and Loss
Mood Disorders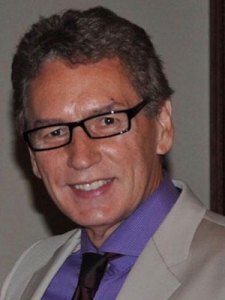 Benjamin Paul Ocasio, PhD, LCSW
Ben has over 20 years' experience as a counselor, clinician, professor, and executive overseeing mental health and human resources programs. He has worked in a variety of settings including private practice, outpatient clinics, telehealth/telemedicine, churches and other clinical settings.  Ben specializes in treating comorbid disorders with a focus on facilitating personal and interpersonal functioning. His practice encompasses a broad range of culturally-sensitive treatment modalities that help clients improve their well-being, reduce distress and maladjustment, resolve crises, and improve their ability to function better.
Ben uses a variety of evidence-based treatment methods depending on the needs of the individual, strengths and expectations.  His practice serves clients of all ages and cultural backgrounds in both individual and group settings. He believes in developing a strong therapeutic relationship before treating the client's life stressors, helping them find a balanced approach to overcoming stress, anxiety, and depressive moods with special attention to a client's needs and strengths.
He also has extensive expertise and experience in treating comorbid disorders including:
Anxiety, Depression & Mood Disorders
Addiction (Alcohol, Cocaine & Opioid Use Disorders)
ADHD
Anger Management
Antisocial & Personality Disorders
Bipolar Disorder & Borderline Disorder
Dual Diagnosis
Family Conflict, Divorce & Relationship Issues
Dissociative Identity & Impulse Control Disorders
Men's Issues
Obsessive-Compulsive and Hoarding Disorders
Racial Identity & Self-esteem Issues
Self-Harming & Suicidal Ideation
Schizophrenia & Psychosis
Sexual Abuse & Sexual Addiction
Spirituality
Trauma & PTSD
Thinking & Cognitive Disorders
Treatment Preferences
Art and Music Therapy
Cognitive Behavioral (CBT)
Compassion Focused Therapy
Christian Counseling
Dialectical (DBT)
Emotional Focused
Family & Marital Therapy
Interpersonal Therapy
Mindfulness-Based Therapy (MBCT)
Motivational Interviewing (MI)
Multicultural
Psychodynamic
Strength-Based
Structural Family
Trauma Focused
Rosemary Sheola, LMHC
Counseling Style
As a counselor, Rosemary believes in unconditional positive regard, empathy, and encouragement. Her approach has been described as "relational, warm, and nurturing."
She understands that this is your journey and you must be the one to take those steps and reach your goals. She is honored to be a part of it and will walk beside you every step of the way- encouraging, supporting, and giving advice where her expertise allows it.
Rosemary's counseling approach is also more holistic in nature. She believes that true growth and healing comes from incorporating the whole individual. This means in a counseling session you can expect to explore and work on the mind, body, and psyche. (As much as you are comfortable doing of course, Rosemary will always create a safe place where you feel cared for and understood.)
Experience
Rosemary has over 16 years of experience as a Crisis Clinician and has worked with all ages from young children to the elderly.
She has studied and worked with the following modalities and interventions:
Cognitive Behavioral Therapy (CBT- identifying negative thoughts and behaviors and replacing them with positive ones)
Crisis Intervention (often requires restoring equilibrium when in a state of severe unrest)
Motivational Interviewing (focusing on your strengths, passions, and potentials as an individual)
Mindfulness
Dreamwork (Exploring the emotions behind your dreams; not typical dream-interpretation, which assigns a direct meaning to dreams. Dreamwork is focused more on the general state of your dreams and why that might exist.)
Play Therapy (one of the most renowned forms of therapy for younger children)
Specialties
Rosemary has a long history of helping others with:
Anxiety
Depression
Trauma and PTSD
Substance Abuse and Addiction
Single Parenting
Relationship Challenges
Mood Dysregulation
Bereavement and Grief
Self Esteem Issues
Stress Reduction
Career Counseling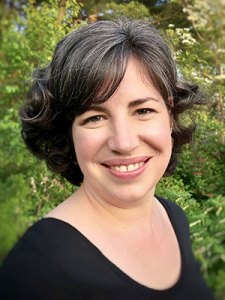 Sarah Hoxie, LICSW
Counseling Style
Sarah believes that all individuals and families have an innate drive towards health and happiness. She has dedicated her work as a therapist to help focus this drive and guide people on their journey toward a fulfilling life.
She believes this can be accomplished by providing a safe and supportive place for clients to explore their thoughts and feelings, learn new skills or strategies, and make sense of their experiences.
As a graduate of the Smith College School for Social Work in 2003, she understands people as a combination of their internal experiences, history, environment, behaviors, and current situation. All of these are important in the counseling session, and she will help you use them as you draw closer to your goals.
Experience
Sarah is a licensed independent clinician social worker with over 18 years of experience in the mental health field working with children, teens, adults, and families.
She has experience working in hospitals, crisis teams, and in the community as part of community mental health centers as well as in police stations, schools, and individual homes.
She has training in:
Eye Movement Desensitization and Reprocessing(EMDR, great for depression and anxiety)
Cognitive Behavior Therapy (CBT- identifying negative thoughts and behaviors and replacing them with positive ones.)
Family Systems
Narrative Therapy (Separating yourself from the problem and using your innate skills and strengths to problem solve and create the story you want to live.)
Play Therapy (A renowned therapy for young children)
Psychodynamic Therapy (Exploring the connections between your external and internal worlds and working through any negative thoughts/feelings/behaviors that occur.)
Crisis Intervention
Specialties
She has helped people struggling with:
LGBTQI
Identify (Race and ethnicity, religious, disability, etc.)
Life transitions
Relationships
Family counseling
Depression
Anxiety
Anger
Motivation
Self-Esteem
Addiction/Substance Abuse
Trauma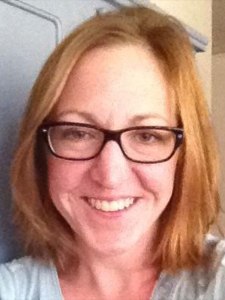 Natalie Brady, M.Ed., LICSW
Natalie Brady is an independently licensed clinical social worker with over 20 years of experience as both an educator and counselor. She is skilled at providing therapy and psycho education to children and adults ranging in age from 11 to 85. She is also trained and experienced in types of treatment and modalities including:
Individual therapy
Couples Counseling
Family Therapy
Cognitive Behavior Therapy
Dialectic Behavior Therapy
Art Therapy
Natalie uses a client-centered perspective and a variety of evidence-based therapeutic approaches depending on an individual's strengths, needs and expectations. She also has extensive experiences providing supports and treat to people with
Depression
Anxiety
Panic Disorders
Intellectual disabilities
Autism Spectrum
Attention Deficit and Hyperactivity Disorder
Trauma (PTSD)
Personality Disorders
Substance Abuse
Anger Management
Grief Counseling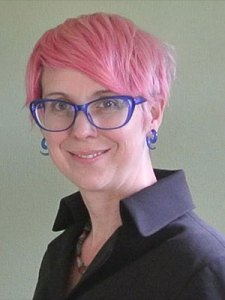 Sarah Norrichs, LMHC
Counseling Style
Sarah believes the foundation of any strong therapeutic relationship is trust. She works with every client to build a mutually trusting relationship over the course of therapy.
She also believes that every person is unique and should receive a unique counseling process. She is thoughtful and adaptable in developing a customized therapeutic approach to fit your needs.
Over the past ten years, Sarah has worked to identify the most effective therapies that work to uncover the roots of dysfunction all while guiding clients towards healing.
In all the settings she's worked in, Sarah has witnessed again and again people suffering from the burdens of the past, and how those negative, past events affect their present. Since her very first internship, Sarah has been developing her abilities to interrupt the patterns that lead to suffering.
One of the ways she's learned to do this is to promote overall well-being and healthy growth in a counseling session, not just treat the symptoms of mental illness.
Experience
Sarah has worked in numerous settings in her time as a clinician: schools for youth with severe behavioral problems, a residential eating disorder program, a community agency for homeless youth, inpatient settings, outpatient settings, and at a community crisis site.
Sarah also has first-hand experience as a member of the LGBTQ community and is sensitive to the needs of transgender, genderqueer, and questioning individuals.
Sarah has many tools to offer to people who are working to get unstuck including:
EMDR (Addressing symptoms of anxiety, depression, PTSD & attachment trauma, OCD, difficulty in relationships, and compulsive behaviors)
Art Therapy (For visual thinkers and developing increased self-insight)
Mindfulness (Treating general mental well-being, impulsivity or compulsive behaviors)
Shame resilience and self-compassion practices (especially for people who struggle with self-worth, low self-esteem, self-harming behaviors, self-sabotage)
Executive Function Coaching (Great for ADHD, ASD, Complex trauma, improving your ability to achieve goals, improving 'adulting')
Positive Neuroplasticity (Structuring increases in the brain's capacity for positive emotions, developing mental habits for increased happiness and serenity)
Motivational Interviewing (Treating substance abuse, compulsive behaviors, resolving ambivalence about making changes, relapse prevention)
Numerous other tools for promoting healing and new growth.
Specialties
You might find Sarah especially helpful if you are looking for counseling for:
LGBTQI Counseling
Autism
ADHD
Substance Abuse/Addiction
Self-Harm
Suicidal Ideation
Trauma
OCD
Relationships
Overcoming financial difficulties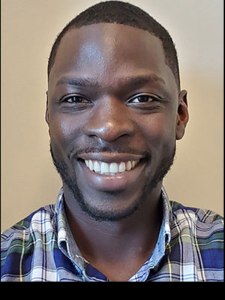 Sesooter Ikpah, LMHC
Counseling Style
Sesooter believes in being your biggest supporter. His counseling style is collaborative in nature and draws on the unique problem-solving that results from two people earnestly working together. He believes everyone has the strength in them to succeed- sometimes we just need a little help learning how to access it!
Overall, he views therapy as a holistic tool for collaborative problem-solving and empowerment. This means his sessions will most likely start with identifying your strengths and your needs. He will always create a safe, nonjudgmental space for hard topics to be explored. Life isn't always easy, and you should always have the chance to talk with someone who honestly cares!
Sesooter's holistic take on therapy means you won't just sit and talk the whole time. He believes in paying attention to the mind-body connection, and acknowledging he work of spiritual and cultural factors that could be playing into both your problem and the solution.
Experience
Sesooter's experience spans across various settings including hospitals, residential treatment facilities, community-based outpatient clinics and athletic teams.  His strengths-based, integrative approach blends several theoretical frameworks.  Some of these include:
cognitive behavioral therapy (identifying a negative thought or behavior and replacing it with a positive one)
dialectical behavioral therapy (managing painful emotions and navigating relationships, especially helpful for people looking for help with mood disorders, self-harm, or addiction)
motivational interviewing (getting to the root of it all and finding a motivation that works for you and makes you want to change your behavior)
solution-focused therapy (collaborative problem solving aimed at giving you an applicable solution)
reality therapy (focusing on present issues and how we can change our thoughts and behavior)
Specialties
Sesooter has established positive outcomes in areas such as career counseling, racial identity, sports performance, and stress management. He is also experiences serving the children, adolescents, and adults with a variety of difficulties including:
ADHD
addiction
adjustment disorders
depression
anxiety
bipolar disorder
conduct disorders
chronic pain
insomnia
trauma
mood dysregulation
co-occurring disorders.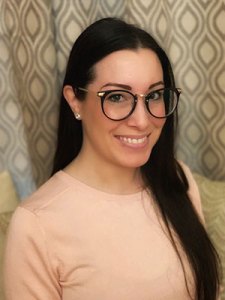 Yvette Cooper, LMHC
Counseling Style
Yvette believes in creating a safe, comfortable space for individuals to come and receive counseling. The best therapy takes place when clients are comfortable and at ease in a nonjudgmental, confidential environment. It is here that people can process their thoughts, feelings, and emotions with the least amount of resistance.
By focusing on establishing trust and rapport, Yvette can empower clients to create the change they wish to see in their lives and grow down the path of their choosing. She does this through a calming approach that helps client's build manageable goals for themselves.
Flexibility is also big part of Yvette's counseling style. She believes each person has their own specific needs in the therapeutic process and will meet you where you're at.
Every individual already has the tools within to lead their most authentic and meaningful life, sometimes we just need a trusted person to help us find those tools!
Experience
Yvette has over ten years of experience in the mental health field, including working with individuals, couples and families. She works with all ages ranging from children, adolescents, adults and the elderly
Although she uses many tools to help her clients meet their goals, her favorite approaches are:
Trauma-informed approach (analyzing how trauma influences parts of ourselves and world)
Strength-based
Mindfulness
Cognitive Behavioral Therapy (Identifying negative thoughts and behavior and replacing them with positive ones)
Play and Art therapies (for children)
Specialties
Yvette has built strong clinical skills in working with individuals experiencing many different mental health needs varying from mild to chronic. Some of these include:
PTSD/Trauma
Anxiety
Depression
Burnout
Illness
Grief and Loss
Mood Disorders
Relationship and Family Conflict
Life changes
Transitions
Addictions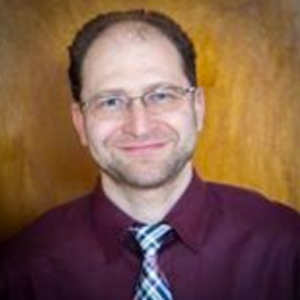 Boris Lorberg, M.D.
Following graduation from MGH Child and Adolescent Psychiatry Fellowship in 2009, Dr. Lorberg has been on the faculty of University of Massachusetts Medical School as Assistant Professor of Psychiatry and Pediatrics with a clinical appointment at Worcester Recovery Center and Hospital. At WRCH, he has cared for treatment refractory adolescents, first as Medical Director of Adolescent Intensive Residential Treatment Program, and then Associate Medical Director at the Umass Adolescent Continuing Care Inpatient Units. Dr. Lorberg currently provides psychopharmacology consultations for the Thriveworks Franklin office.
►
Greg Handel, Ph.D.
Counseling Style
"[A]t some point in our lives, we all need support from others … ."
Greg takes a grounded approach to counseling that is client centered. He believes each person is unique and wants to walk beside them as they set and obtain life goals. Everyone can achieve a sense of confidence and increased self-efficacy, and Greg is excited to walk down that path with you!
Greg is also an ordained minister who believes in treating the whole person, acknowledging that any individual is more than the sum of their parts. However, he respects each individual's beliefs and sees having a complete understanding of an individual's point of view as a necessary part of counseling.
He also believes that we all, at some point in our lives, experience periods of emotional suffering and brokenness. Therefore, at some point in our lives, we all need support from others. Greg often pulls from his own life experiences to identify with each individual and guide them through the healing process.
Experience
Greg has more than 35 years of experience providing positive life supports for individuals, couples and families. He has worked in several different environments including inpatient and outpatient mental health centers, rehabilitation facilities, congregate residential settings and in private practice.
Specialties
Greg has vast experience working with men and women in the following areas:
Depression
Anxiety
Grief
Family and Parenting stress
Couples' issues
Life adjustments
Functioning with disabilities