Our Staff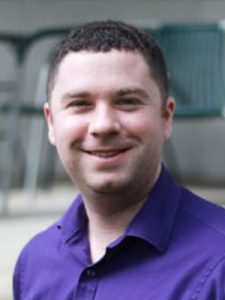 Dave Zellmer, LICSW
Dave's approach is relational in nature and incorporates the Developmental Model with an eclectic range of interventions including:
CBT,
TF-CBT,
Motivational Interviewing,
Mindfulness and
Narrative Therapy.
Dave believes that the therapeutic process is a journey where client and practitioner work together collaboratively to achieve goals through a strengths-based and client empowerment approach. In his work with clients Dave recognizes that each client's strengths, needs and goals are unique, and he tailors his therapeutic approach accordingly to best support each client.
Dave has worked with individuals and families to help manage ongoing mental health needs, including:
Anxiety,
Depression,
Bipolar and
PTSD
Dave's clinical interests include:
Relationship issues;
LGBTQIA;
Grief, death and loss;
School issues and
He believes therapy must be a safe space for clients to explore issues while acknowledging and affirming all of their intersecting identities.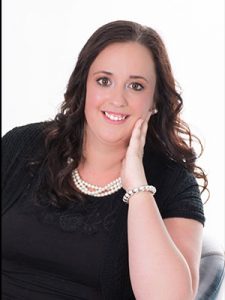 Kristen Kocot, LMHC
Kristen has worked across the healthcare continuum for over 17 years, with a variety of mental health disorders including:
Anxiety
Depression
Obsessive Compulsive disorder
Trauma
Crisis Management
Panic Attacks
Phobias
Autism
Anger management
Grief/Bereavement
Learning Disabilities
Kristen has worked with hundreds of clients and their families, as well as organizations focused on program development.  Kristen is best known for her expertise in traumatic brain injury TBI and individuals presenting with behavioral challenges. She is skilled in several modalities of treatment including:
Cognitive Behavior Therapy
Applied Behavior Analysis
Individual Therapy
Group Therapy
Child/Adolescent Therapy.
Kristen is a strong advocate for the highest clinical quality standards across settings, as well as a voice for caregivers and families of those living with neurological impairment.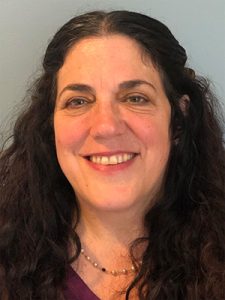 Rosemary Sheola, LMHC
Rosemary has over 16 years of experience as a Crisis Clinician and has worked with all ages from young children to the elderly. Her approach has been described as "relational, warm and nurturing."  She believes in therapy that incorporates the whole individual (body, mind and psyche).  She has studied and worked with the following modalities and interventions:
Cognitive Behavioral Therapy (CBT)
Crisis Intervention
Motivational Interviewing
Mindfulness
Dreamwork
Play Therapy
Rosemary has a long history of helping others with:
Anxiety
Depression
Trauma and PTSD
Substance Abuse and Addiction
Single Parenting
Relationship Challenges
Mood Dysregulation
Bereavement and Grief
Self Esteem Issues
Stress Reduction
Career Counseling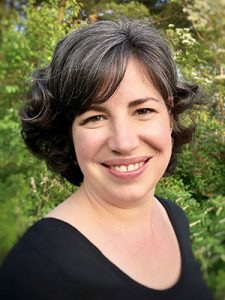 Sarah Hoxie, LICSW
Sarah is a licensed independent clinician social worker with over 18 years of experience in the mental health field working with children, teens, adults and families. She believes that all individuals and families have an innate drive towards health and happiness. She has dedicated her work as a therapist to help guide people on their journey toward a fulfilling life, by providing a safe and supportive place to explore their thoughts and feelings, learn new skills or strategies and help them make sense of their experiences.
She has experience working in hospitals, crisis teams, and in the community as part of community mental health centers as well as in police stations, schools, and individual homes. As a graduate of the Smith College School for Social Work in 2003 she understands people as a combination of their internal experiences, history, environment, behaviors and current situation. She has training in:
Eye Movement Desensitization and Reprocessing (EMDR},
Cognitive Behavior Therapy (CBT),
Family Systems,
Narrative Therapy,
Play Therapy,
Psychodynamic Therapy and
Crisis Intervention.
She has helped people struggling with:
Figuring out their identity including, gender identity, sexual orientation, race and ethnicity, professional identity, disability, religious identity etc.
Relationships, including romantic relationships, parent-child relationships, family of origin relationships, friendships and work relationships.
Mood difficulties such as depression and anxiety, anger, lack of motivation or frequent mood changes.
Dealing with past trauma including, abuse, neglect, community violence, medical trauma, harassment and discrimination, assaults and natural disasters.
Making healthy choices in regards to substance use, legal involvement, academic or work success, parenting strategies and maintaining personal health.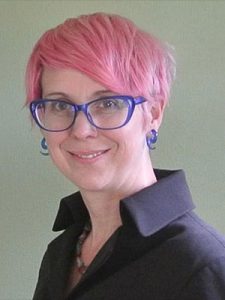 Sarah Norrichs, LMHC
Over the past ten years, Sarah Norrichs has worked to identify the most effective therapies that help to discover the roots of dysfunction while guiding clients toward healing from those dysfunctions.  She works with adults, children, families, and specializes in working with adolescents and young adults. Sarah draws from practices that treat mental illness as well as those that promote overall well-being and healthy growth.
Sarah has worked in numerous settings in her time as a clinician: schools for youth with severe behavioral problems, a residential eating disorder program, a community agency for homeless youth, inpatient settings, outpatient settings, and at a community crisis site.  In all of these settings, Sarah witnessed people suffering from the burdens of their past negative life events and circumstances impacting their present.  Since her very first internship, Sarah has been developing her abilities to interrupt the patterns that lead to suffering.
Sarah has many tools to offer to people who are working to get unstuck including:
EMDR - addressing symptoms of anxiety, depression, PTSD & attachment trauma, OCD, difficulty in relationships, and compulsive behaviors
Art Therapy - for visual thinkers, Trauma & difficult life events, relationship challenges, identity exploration, children, anxiety, life-coaching, OCD, and developing increased self-insight
Mindfulness - treating anxiety, general mental well-being, impulsivity or compulsive behaviors, addictions and substance abuse
Shame resilience and self-compassion practices (especially for people who struggle with self-worth, low self-esteem, self-harming behaviors, self-sabotage)
Executive Function Coaching - treating ADHD, ASD, Complex trauma, improving your ability to achieve goals, improving 'adulting'
Positive Neuroplasticity - structuring increases in the brain's capacity for positive emotions, developing mental habits for increased happiness and serenity
Motivational Interviewing - treating substance abuse, compulsive behaviors, resolving ambivalence about making changes, relapse prevention and
Numerous other tools for promoting healing and new growth.
Sarah is thoughtful and adaptable in developing a customized therapeutic approach to suit each client's particular need. She believes the foundation of any strong therapeutic relationship is trust and works with every client to build a mutually trusting relationship over the course of therapy. Sarah has lived experience of the LGBTQ community and is sensitive to the needs of transgender, genderqueer, and questioning individuals.
Sarah has a Master's Degree in Art-Therapy from Springfield College, where she completed the credentials to become a Mental Health Counselor. She received a bachelor's in fine arts from San Francisco State University.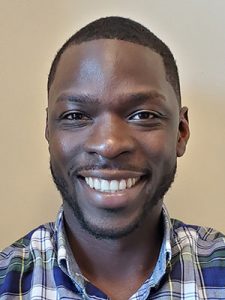 Sesooter Ikpah, LMHC
Sesooter is experienced serving the children, adolescents, and adults with a variety of difficulties including:
ADHD,
addiction,
adjustment disorders,
depression,
anxiety,
bipolar disorder,
conduct disorders,
chronic pain,
insomnia,
trauma
mood dysregulation and
co-occurring disorders.
His experience spans across various settings including hospitals, residential treatment facilities, community-based outpatient clinics and athletic teams.  His strengths-based, integrative approach blends several theoretical frameworks, where his focus begins with identifying the strengths and needs of each individual.  He has experience utilizing evidenced-based practices and treatment modalities including
cognitive behavioral therapy,
dialectical behavioral therapy,
motivational interviewing,
solution-focused therapy and
reality therapy.
Overall, he views therapy as a holistic tool for collaborative problem-solving and empowerment.  Sesooter has established positive outcomes in areas such as career counseling, racial identity, sports performance, and stress management.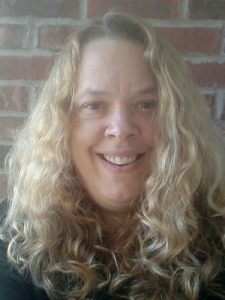 Susan Lemere, LICSW
Susan uses a combination of psychodynamic therapy, cognitive behavioral therapy, narrative therapy, and EMDR to help adults cope with situational, emotional, and mental health challenges. She has completed a post-graduate certificate in Trauma Assessment and Treatment with the Trauma Institute in Northampton, and enjoys working with individuals and couples.
Some of her specialties include:
PTSD Treatment with Intimate Partner Violence/Sexual Assault Survivors
PTSD Treatment with Health Care Professionals Dealing with Job-Related Trauma
Working with college and graduate students
Individual and Couples Therapy on Relationships Issues (especially adult attachment style/dynamics/concerns)
Single parents issues
Identity issues
She enjoys working collaboratively with clients on their goals and believes that support system (or lack of one), relationships, traumatic experiences, and social justice issues often impact well-being and deserve attention in the therapeutic process.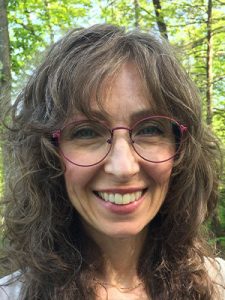 Traccie Hillion, LMHC
Traccie is a Licensed Mental Health Counselor with nearly thirty years of clinical experience working.  During her professional career, Traccie has counseled people with a variety of life experiences in many various settings.  Humanistic in her approach, Traccie is genuinely interested in learning about everyone she serves.  She is attentive, and understands the positive impact a supportive, therapeutic relationship can have when a person faces the challenges of life.
She has a long history of working in both the individual and family services industry and is skilled in working with all ages.  She has specialized trainings in various trauma therapies, including Trauma Focused Cognitive Behavioral Therapy (TF-CBT), Eye Movement Desensitization and Reprocessing (EMDR), Cognitive Processing Therapy (CPT), Dialectical Behavior Therapy (DBT), grief & bereavement, and crisis intervention.  She is an expert in the field of Birth to Three, including maternal post-natal periods, and is certified parent instructor of infant massage, an intervention that is well documented in mitigating post-partum depression.  Relatedly, she has extensive experience in supporting the mental health and attachment need of families and children who are living with complicated health care needs, or other disabilities, including Autism Spectrum Disorder, Attention Deficit Hyperactivity Disorder, and other developmental/learning disabilities.
She has counseled individuals and families through such life experiences as:
Anxiety
Depression & mood difficulties
Attachment
Trauma
Grief & bereavementor
Adjustment challenges
Autism
Developmental Disabilities
Economic challenges
Career changes
Academic challenges (Grade School – College)
Victims of Crime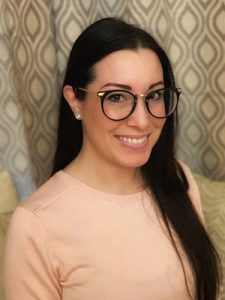 Yvette Cooper, LMHC
Yvette is a licensed mental health counselor with over ten years' experience in the mental health field. Yvette has experience working with
She works with all ages ranging from
children,
adolescents,
adults and
the elderly.
She has worked with individuals experiencing symptoms associated with
PTSD,
trauma,
anxiety,
depression,
burnout,
stress,
illness,
grief and loss,
mood disorders,
relationship and family conflict,
life changes and transitions and
She has built strong clinical skills in working with individuals experiencing many different mental health needs varying from mild to chronic. Yvette believes in flexibility in approach as each person has their own specific needs in the therapeutic process.
She leads with a trauma-informed approach, providing strength-based, client-centered psychotherapy along with mindfulness, CBT, MI, and focusing on play and art therapies with children. Yvette believes in making sure all individuals coming in for therapeutic support feel comfortable, at ease and most importantly safe in a non-judgmental, confidential environment to process their thoughts, feelings and emotions. By focusing on establishing trust and continued rapport building throughout the therapeutic relationship, she can empower clients to create the change they wish to see in their lives and support client growth. She will help client's build manageable goals for themselves through a calming approach and believes every individual already has the tools within to lead their most authentic and meaningful life.
►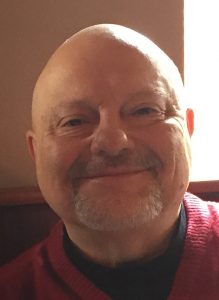 Greg Handel, Ph.D.
Greg Handel has more than 35 years of experience providing positive life supports for individuals, couples and families. He has worked in several different environments including inpatient and outpatient mental health centers, rehabilitation facilities, congregate residential settings and in private practice.
His has vast experience counseling men and women struggling with issues such as depression, anxiety, grief, family and parenting stress, couples' issues, "life" adjustments, and functioning with disabilities. He likes to take a grounded approach that is client centered, helping individuals set and obtain life goals in order to achieve a sense of confidence and increased self-efficacy.
[A]t some point in our lives, we all need support from others … ."
He is an ordained minister who believes in treating the whole person, acknowledging that any individual is more than the sum of their parts. However, he respects each individual's beliefs and sees having a complete understanding of an individual's point of view as a necessary part of the therapeutic.
He also believes that we all, at some point in our lives, experience periods of emotional suffering and brokenness. Therefore, at some point in our lives, we all need support from others. Greg often pulls from his own life experiences to identify with each individual and guide them through the healing process.
Greg has a bachelor's degree from Boston University and received his doctorate from Washington State University. He has been a licensed psychologist for more than 27 years and is a certified health care provider in Massachusetts. He is married with five children and three grandchildren.