Team Thriveworks Richmond
---
►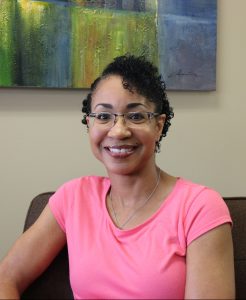 Anita Stoudmire, LPC
Anita Stoudmire is a Licensed Professional Counselor. She earned a Bachelor of Science Degree in Sociology from Virginia Commonwealth University and a Master of Arts in Professional Counseling from Liberty University. She is passionate about helping people discover their potential for unlimited joy and happiness regardless of their life circumstances. Anita creates a safe, non-judgmental environment for clients to express themselves completely. She is skilled at building a therapeutic rapport based on mutual trust and respect and uses innovative ways to cope with problems and issues as they arise.
Anita utilizes Cognitive Behavioral Therapy and Solution-Focused Brief Therapy with clients. She seeks to empower clients to be able to make informed decisions. She believes that we all have the power to make good decisions.
Change is something that many people either fear or embrace. Everyone will experience some form of change at one point in life. Whether you are getting married, becoming a new parent, going through a divorce, retiring from our job, sending kids off to college, or experiencing the death of a loved one or spouse - everyone will experience some form of transition in life. Anita assists people in making sense of these transitions in a healthy and productive way.
I am a single mother to three wonderful teenage children, and an avid animal lover and world traveler. I have a background in Christian Counseling and if desired can apply biblical principles within therapy. I also love to utilize art therapy, music therapy, journaling, affirmations and bibliotherapy with my clients. I look forward to helping you to become the best version of yourself that you can be.
Anita helps with:
Adults
Couples
Families
Pre-Marital Counseling
Marriage Counseling
Divorce Recovery
Anxiety Disorders
Women's Issues
Self-Esteem
Working Mother
Body Image
Relationship Concerns
---
►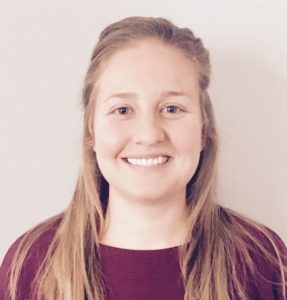 Ashley Crouch, LPC
Ashley Crouch is a Licensed Professional Counselor who is nationally certified. She earned her Bachelors Degree at Randolph-Macon College. Ashley continued her education at Ashland Theological Seminary, where she received a Master's degree in Mental Health Clinical Counseling.
Ashley is a strengths-based counselor; she uses Cognitive Behavioral Therapy, Dialectical Behavioral Therapy, and Person Centered approaches.
"Life's journey can be overwhelming and frustrating. There is no shame in reaching out for support to cope with various life stressors. My goal is to provide a comfortable, non-judgmental environment, with 100% confidentiality. I have an extensive multi-cultural background and have experience working with couples, adolescents ages 11-17, and adults. It would be my pleasure to be a source of support and guidance for you."
Ashley helps with:
Anxiety disorders
Depression
ADHD
Anger management
Adolescent sexual offending
Family dynamics
LGBTQ
Marriage
Parenting Problems
Oppositional defiance
Phase of life problems
Pre-Marital counseling
Self Esteem
Spirituality
Sex disorder/dysfunction
Women's Issues
Conduct disorder
---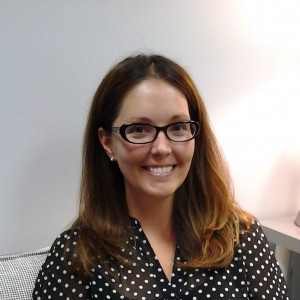 Shannon Poppa
Shannon Poppa earned her M.A. in Counseling Psychology from Marymount University in Arlington, VA. She has over ten years of experience in providing therapy services to a wide variety of populations, including military personnel and families, adolescents and young adults, GLBT, individuals living with a chronic illness, couples, and families.
Shannon's approach to therapy is one that is client-centered and strengths-based in an effort to find workable solutions and inner peace.
She strives to provide a safe and comfortable environment for client's to explore and work through challenges."
Shannon has also worked extensively with clients to help them develop coping strategies to effectively manage intense emotions, such as anxiety, depressive symptoms, and impaired self-esteem. She believes the therapeutic process is a journey to greater self-discovery and self-acceptance.
---
Jennifer Erikson
LPC
Address:
7459 Old Hickory Drive, Ste 105
Mechanicsville, Virginia 23111
---
Jennifer earned a Master's Degree in Mental Health Counseling from Walden University and is continuing her studies there, pursuing a Ph.D. in Health Psychology. Her aim is to contribute to behavioral research. She studied abroad to extend her cultural knowledge and understanding. Jennifer completed her internship in professional counseling at New Life Journey, Inc. under Donna Grile, LPC, where she acquired knowledge and experience in substance abuse and addiction. She now works at Grapevine Counseling and Therapy and is supervised by Connie Jenks, LPC.
Jennifer specializes in depression, excessive worry and anxiety, panic disorder, life balance issues, stress, codependency and anger management. She leads specialized groups that center on managing weight, living with chronic illness and improving self-esteem.
Jennifer has a great deal of experience as a professional in the healthcare business coupled with her own experience in maintaining a career and balancing family life with self-care. The challenges of raising her own children while she continued her career inspired her to change her career in order to work with individuals who dealt with struggles like she did. She is focused on helping other people to enhance their careers and find harmony in their personal lives and, ultimately, enjoying contentment in themselves.
Jennifer believes that a person should be supported as a whole—meaning the relationships between the mind, body and spirit.
In treatment, Jennifer uses Cognitive Behavioral Therapy and Solution-Focused approaches to help in resolving issues and healing, as well as in finding contentment.
Helps with...
ADHD / ADD
Addiction
Adolescents
Aging
Alcohol abuse
Alzheimer's
Anger
Anorexia
Antisocial Personality
Anxiety
Asperger's
Autism
Bipolar Disorder
Blended Family
Brain Injury
Bulimia
Careers
Children
Codependency
Coping Skills
Dependency
Depressed Mood
Divorce
Domestic Violence
Eating Disorders
Family Conflict
Fear / Phobia
Gambling
Grief / Loss / Bereavement
Impulsivity
Infidelity / Affair
Internet Addiction
Life Coaching
Money / Financial
OCD
Parenting
Personality Disorder
Racial Issues
Relationships
Self Esteem
Self Harm
Sexual Abuse
Sexual Addiction/Co-Addiction
Sexual Issues
Sleep / Insomnia
Social Anxiety
Stress
Substance Abuse
Trauma / PTSD / Stress Disorders
Underachievement
Weight Management
Workaholism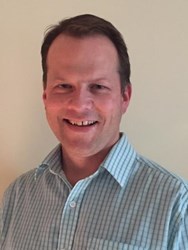 Brian Mayer
MSW
Address:
7459 Old Hickory Drive, Ste 105
Mechanicsville, Virginia 23111
---
Brian completed counseling internships at Figtree Therapy in Midlothian under the supervision of founder Tina Motley, LCSW and at Cloverhill Assembly of God under the supervision of Dr. Lisa Compton, LCSW. Brian counsels individuals and couples experiencing, depression, anxiety, substance abuse, and other relationship and career distress. While at Hanover Counseling Associates in Mechanicsville, he has counseled adults, children, and couples experiencing similar issues including the need to work through previous traumatic experiences. He currently works under the supervision of Robin Hornstra, LCSW.
He specializes in relationship stress, worry and anxiety, panic disorder, co-dependency, and anger management. He has run specialized groups focusing on depression, co-dependency, and divorce care. Brian works from a strengths perspective to help the client discover the means to solve issues based on previous successes, the utilization of the clients own power to overcome difficulties, and the use of external resources. When a client gets stuck, Brian likes to work through a cognitive behavioral therapy and a solution-focused approach.
Brian holds a Masters in Social Work from Western New Mexico University. Prior to this Brian also has over 20 years of experience in field of business management. From this experience, Brian has learned to be creative in his approach to problem solving. He has a knack for really listening and understanding and then taking what he has learned to work together with others at their pace and comfort level.
Brian is married to an elementary school teacher and has one college age daughter who is studying to be a nurse. Brian knows and understands the importance of a healthy family and so desires to help others navigate and heal from unhealthy family situations and relationships. Brian considers himself to be a life-long learner and likes to implement research based strategies in his practice to help his clients with interventions that are proven to work.
Helps with...
ADHD / ADD
Addiction
Adolescents
Aging
Alcohol abuse
Alzheimer's
Anger
Anorexia
Antisocial Personality
Anxiety
Asperger's
Autism
Bipolar Disorder
Blended Family
Brain Injury
Bulimia
Careers
Children
Codependency
Coping Skills
Couples
Dependency
Depressed Mood
Divorce
Domestic Violence
Eating Disorders
Family Conflict
Fear / Phobia
Gambling
Connect with a Richmond Counselor today at 804-554-0356, to set up your first session and start the process to change.