Team Thriveworks Richmond
---
►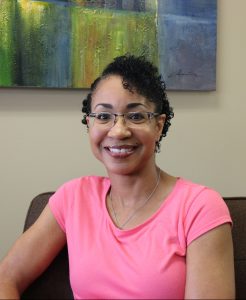 Anita Stoudmire, LPC
Anita Stoudmire is a Licensed Professional Counselor. She earned a Bachelor of Science Degree in Sociology from Virginia Commonwealth University and a Master of Arts in Professional Counseling from Liberty University. She is passionate about helping people discover their potential for unlimited joy and happiness regardless of their life circumstances. Anita creates a safe, non-judgmental environment for clients to express themselves completely. She is skilled at building a therapeutic rapport based on mutual trust and respect and uses innovative ways to cope with problems and issues as they arise.
Anita utilizes Cognitive Behavioral Therapy and Solution-Focused Brief Therapy with clients. She seeks to empower clients to be able to make informed decisions. She believes that we all have the power to make good decisions.
Change is something that many people either fear or embrace. Everyone will experience some form of change at one point in life. Whether you are getting married, becoming a new parent, going through a divorce, retiring from our job, sending kids off to college, or experiencing the death of a loved one or spouse - everyone will experience some form of transition in life. Anita assists people in making sense of these transitions in a healthy and productive way.
I am a single mother to three wonderful teenage children, and an avid animal lover and world traveler. I have a background in Christian Counseling and if desired can apply biblical principles within therapy. I also love to utilize art therapy, music therapy, journaling, affirmations and bibliotherapy with my clients. I look forward to helping you to become the best version of yourself that you can be.
Anita helps with:
Adults
Couples
Families
Pre-Marital Counseling
Marriage Counseling
Divorce Recovery
Anxiety Disorders
Women's Issues
Self-Esteem
Working Mother
Body Image
Relationship Concerns
---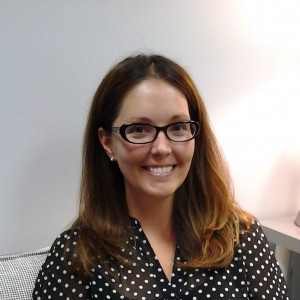 Shannon Poppa,
Shannon Poppa earned her M.A. in Counseling Psychology from Marymount University in Arlington, VA. She has over ten years of experience in providing therapy services to a wide variety of populations, including military personnel and families, adolescents and young adults, GLBT, individuals living with a chronic illness, couples, and families.
Shannon's approach to therapy is one that is client-centered and strengths-based in an effort to find workable solutions and inner peace.
She strives to provide a safe and comfortable environment for client's to explore and work through challenges."
Shannon has also worked extensively with clients to help them develop coping strategies to effectively manage intense emotions, such as anxiety, depressive symptoms, and impaired self-esteem. She believes the therapeutic process is a journey to greater self-discovery and self-acceptance.
---
Dr. Harry Keener, Ph.D.
Dr. Harry Keener Ph.D. received his doctorate in Counselor Education from The College of William and Mary and a Bachelors of Science and Master's of Community Counseling from Loyola University of New Orleans. Dr. Keener has been a Licensed Professional Counselor and Licensed Marriage and Family Therapist in the state of Virginia since 2006. While Dr. Keener works with a variety of clients he has a particular interest in working with couples, families, adults with depression and anxiety, and adolescents and teenagers with acting out and defiant behaviors, individuals dealing with trauma, and clients dealing with grief and loss.
In counseling, he employs a mix of cognitive behavioral, psychodynamic and person-centered approaches to help individuals in resolving problems, deal with conflicts, build positive relationships, and manage mental health symptoms in a healthy manner."
He has worked in the mental health field for over 16 years providing individual, group and family counseling in a variety of settings to adolescents and adults. These setting include outpatient counseling centers, adolescent residential treatment, schools, a crisis stabilization unit, and in community mental health. He has presented on the local, regional, state, and national levels on topics such as male depression, clinical supervision, family counseling, and crisis counseling.
Since 2007, Dr. Keener has been an adjunct professor at Virginia Commonwealth University in the Rehabilitation Counseling Department teaching classes on Marriage and Family Therapy, Counseling Theories and Crisis Counseling.
---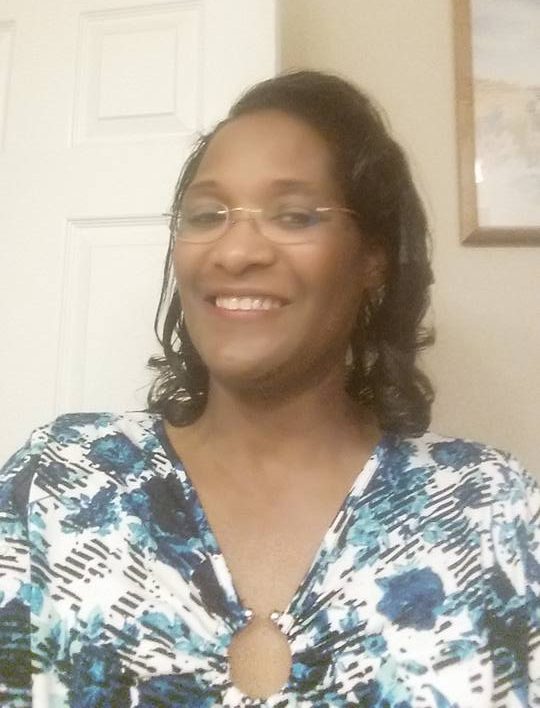 Dr. Bridgette Williams
PhD, CSAC, ADS, MAC
Overall Rating: 10
reviews. based on
Address:
5310 Markel Rd. Suite #102
Richmond, VA 23230
---
Dr. Williams has a Master's degree in Counseling, a PhD in Pastoral Counseling. She is a licensed Substance Abuse Counselor. She has worked as an ACU-Detox Specialist, a Recovery Coach, and she also previously had a Life Coaching business. She provides both individual and group therapy, and has led both support and bereavement groups. In addition to her counseling and coaching experience, she also has been a hospice worker and is a published author.
Dr. William's is a passionate counselor, also a devoted minister, dually qualified to reach and to teach, specializing in the treatment of addiction. As the child of an alcoholic, she learned firsthand the devastating impact of addiction and how it impacts not only the individual sufferer, but the entire family; she has lived the experience. Years later, she suffered the devastating loss of her brother to a heroine overdose. She knows the life devastation caused by addiction; she has experienced it firsthand TWICE. It was this personal experiences that inspired her to combine her professional talents and abilities with her personal experience to create a comprehensive recovery program to help addicted persons overcome addiction.
Her mission is to reach out to a population in need, individual sufferers and others impacted by addiction, to empower addicts to confront, then arrest this disease, also to teach addicts and others impacted by addiction on how they can effectively deal with addiction's devastating impact. Dr. Williams admits, "They cannot do it alone". Overcoming an addiction is a major undertaking, but for anyone that seeks treatment at The Angelo Center, their journey of recovery will not be alone. The Treatment Center, and all of its resources, will be there to support recovery efforts, to guide, prepare, fortify participants in preparation for this fight, provide the tools and support, in a variety of forms, to support recovery.
Helps with...
Addiction
Aging
Alcohol abuse
Anger
Anxiety
Careers
Children
Chronic Pain
Codependency
Coping Skills
Couples
Dependency
Depressed Mood
Divorce
Domestic Violence
Drug abuse
Family Conflict
Fear / Phobia
Goal Setting
Grief / Loss
Bereavement
Impulsivity
Infidelity / Affair
Life Coaching
Parenting
Relationships
Recovery Coaching
Self Esteem
Single Life
Social Anxiety
Spirituality
Stress
cutters
Substance Abuse
Trauma / PTSD
Underachievement
Weight Management
Women's Issues
See Reviews
Dr. Williams
As a new client, I discovered I felt immediately at ease with dr. Williams. She demonstrates an impressive com...Read more

bination of admirable counseling traits; knowledgeable, flexible, understanding, engaging and focused on client success. Her demeanor communicatesthe perfect balance of professionalism as well as compassion all times. To me this is crucial for me to feel comfortable and ultimately invaluable for my success! Dr. Williams consistently provides a most inviting setting for progress and success. I appreciate her diverse background of experiences as personal experiences provide a depth of understanding and relatability that goes beyond educational training;giving her an added advantage of perspective which I believe will really help all clients progress, resolve problems and develop real coping skills for life. She is the real thing...extremely dedicated, engaging, sincere and capable of helping her clients move forward through life's trials with persevereance and achieve goals of success and life happiness!
Awesome Experience
I am a paralegal for a local law firm in Fredericksburg Virginia. We have many clients with various addictions...Read more

that desperately need treatment. Unfortunately, there are few options for outpatient treatment. Most times people in need of treatment get funneled through various treatments where the patient feels like a number and sometimes it can take months for a first appointment. When I contacted the Angelo Recovery Center for a client that was in desperate need for immediate outpatient treatment Dr. Williams and her assistant was able to get my client in the very next day for an assessment. Dr Williams is creating a treatment plan that is specifically for my clients addiction and needs. My client will now be getting individual and group therapy. Not to mention the fact that Dr. Williams is accessible for her patients when they are in need. I highly recommend any person, family member, friend, doctor, or attorney with an individual in need of immediate treatment to bypass all the typical routine treatment facilities and try something new that can really help a person suffering from the disease of addiction.
Dr. Williams is the BEST!!
I have tried other avenues without much success. After just two sessions, myself as well as friends and family...Read more

have noticed how effective her counseling is. She has not only provided much needed hope but also checks in to make sure I'm still on the right path. I simpy cannot sing her praises enough! Dr. Williams truly is the best!
Jennifer Erikson
LPC
Address:
7459 Old Hickory Drive, Ste 105
Mechanicsville, Virginia 23111
---
Jennifer completed her internship in professional counseling at New Life Journey, Inc. under the supervision of Donna Grile, LPC where she gained experience in substance abuse and addiction. She is currently supervised by Connie Jenks, LPC at Grapevine Counseling and Therapy.
She specializes in depression, excessive worry and anxiety, panic disorder, life balance issues, stress, codependency and anger management. She also runs specialized groups focusing on managing weight, living with a chronic illness, and increasing self-esteem. Jennifer utilizes a cognitive behavioral therapy and solution-focused approach toward resolution, healing, and peace.
Jennifer holds a Masters in Mental Health Counseling from Walden University. She is continuing her education with Walden University, working toward her Ph.D. in Health Psychology with a goal of contributing to behavioral research. She recently completed studying abroad to further her cultural understandings. Her years of experience as a professional in the healthcare business have given Jennifer the life experience of balancing career, family, and self. With more than two decades in the field of management and leadership, Jennifer continues to help others improve their careers and balance their personal life to find self-fulfillment.
The challenges of raising two children and maintaining a career prompted Jennifer to change her career to help those who struggle like herself. This helped deepen her conviction that a person should be supported as a whole, addressing connections between the mind, body, and spirit.
Helps with...
ADHD / ADD
Addiction
Adolescents
Aging
Alcohol abuse
Alzheimer's
Anger
Anorexia
Antisocial Personality
Anxiety
Asperger's
Autism
Bipolar Disorder
Blended Family
Brain Injury
Bulimia
Careers
Children
Codependency
Coping Skills
Dependency
Depressed Mood
Divorce
Domestic Violence
Eating Disorders
Family Conflict
Fear / Phobia
Gambling
Grief / Loss / Bereavement
Impulsivity
Infidelity / Affair
Internet Addiction
Life Coaching
Money / Financial
OCD
Parenting
Personality Disorder
Racial Issues
Relationships
Self Esteem
Self Harm
Sexual Abuse
Sexual Addiction/Co-Addiction
Sexual Issues
Sleep / Insomnia
Social Anxiety
Stress
Substance Abuse
Trauma / PTSD / Stress Disorders
Underachievement
Weight Management
Workaholism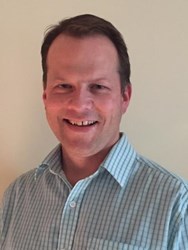 Brian Mayer
MSW
Address:
7459 Old Hickory Drive, Ste 105
Mechanicsville, Virginia 23111
---
Brian completed counseling internships at Figtree Therapy in Midlothian under the supervision of founder Tina Motley, LCSW and at Cloverhill Assembly of God under the supervision of Dr. Lisa Compton, LCSW. Brian counsels individuals and couples experiencing, depression, anxiety, substance abuse, and other relationship and career distress. While at Hanover Counseling Associates in Mechanicsville, he has counseled adults, children, and couples experiencing similar issues including the need to work through previous traumatic experiences. He currently works under the supervision of Robin Hornstra, LCSW.
He specializes in relationship stress, worry and anxiety, panic disorder, co-dependency, and anger management. He has run specialized groups focusing on depression, co-dependency, and divorce care. Brian works from a strengths perspective to help the client discover the means to solve issues based on previous successes, the utilization of the clients own power to overcome difficulties, and the use of external resources. When a client gets stuck, Brian likes to work through a cognitive behavioral therapy and a solution-focused approach.
Brian holds a Masters in Social Work from Western New Mexico University. Prior to this Brian also has over 20 years of experience in field of business management. From this experience, Brian has learned to be creative in his approach to problem solving. He has a knack for really listening and understanding and then taking what he has learned to work together with others at their pace and comfort level.
Brian is married to an elementary school teacher and has one college age daughter who is studying to be a nurse. Brian knows and understands the importance of a healthy family and so desires to help others navigate and heal from unhealthy family situations and relationships. Brian considers himself to be a life-long learner and likes to implement research based strategies in his practice to help his clients with interventions that are proven to work.
Helps with...
ADHD / ADD
Addiction
Adolescents
Aging
Alcohol abuse
Alzheimer's
Anger
Anorexia
Antisocial Personality
Anxiety
Asperger's
Autism
Bipolar Disorder
Blended Family
Brain Injury
Bulimia
Careers
Children
Codependency
Coping Skills
Couples
Dependency
Depressed Mood
Divorce
Domestic Violence
Eating Disorders
Family Conflict
Fear / Phobia
Gambling
Connect with a Richmond Counselor today at 804-554-0356, to set up your first session and start the process to change.