Meet Our Team
All clinicians at our Wilmington, NC location accept the following insurances listed;
Blue Cross Blue Shield of North Carolina, North Carolina State Health Plan, and other Blue Cross Blue Shield plans with out of state coverage, United Healthcare/United Behavioral Health, Tricare East/Humana Military plans: Prime, Retired, Select, Reserve, Retired Reserve and Young Adult, Aetna, VA Community Care Network (with referral from VA), Optum, UMR, Private Pay (variable based on service provided and clinician).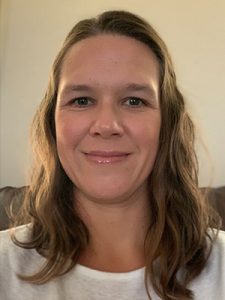 Nicole Rice, MSW, LCSW
I believe that all people have the ability to create their own best life, and I would be honored to join with you in reaching your goals.  I strive to create an open and safe environment for children, adolescents and their families to be able to talk about their concerns, hopes and goals. At the same time that safe environment can encourage the child and family to process emotions and learn new skills that will help to extend that safety into the home environment. Children and adolescents can struggle to express their feelings to others which may lead to behavioral concerns.  Children and adolescents also experience difficult life changes while developing their identity and sometimes have to make tough decisions.  The positive therapeutic relationship is created and maintained through a nonjudgmental attitude of collaboration and empowerment.
My experience over the last 8 years has included work with children, adolescents and their families. Developing an individualized approach and plan for each client provides all of my clients with the best opportunity to grow and be successful.  Each plan may include any combination of individual and family sessions utilizing the most appropriate therapeutic interventions including but not limited to Cognitive Behavioral Therapy, Zones of Regulation, Mindfulness and Behavior Modification.
I have experience working with children (4+), adolescents and young adults dealing with challenges associated with:
Anxiety/Social Anxiety
Depression
ADHD
Behavioral Challenges
Developmental Delays
Family Conflict
Life Stressors/Transitions
Peer Conflict/Social Adjustment
Self Image/Self-Esteem
Grief and Loss
LGBTQIA+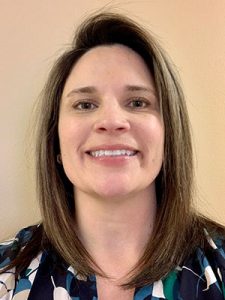 Jaimie Orndorff, PsyD, Owner
Have you suffered or survived traumatic experiences? Are you feeling stuck in your life and struggling in your relationships? Have you tried therapy but stalled in your progress? Are you being overwhelmed by anxiety, social isolation, hypervigilance, fear, feeling emotionally disconnected or any other trauma related symptoms? Are you motivated to feel better, process through the trauma that has plagued you and move forward with your life?
Dr. Jaimie Orndorff is a Licensed Psychologist who truly believes in the ability to heal from previous events and move forward without the burden of mental health struggle. Jaimie has been working for over 20 years in the mental health field and has devoted herself to experience in a range of settings and populations from children to geriatrics. While gaining experience in many treatment orientations Dr. Orndorff has developed a flexible still that allows the client to engage fully in their treatment while Jaimie aids in guiding the path of treatment. Dr. Orndorff specializes in the treatment of trauma; however, is able to help clients reach their goals in many other areas that are not trauma related.
Dr. Orndorff treats trauma, anxiety and emotional issues that are stuck in the body with EMDR and Sensorimotor Psychotherapy. Jaimie is also trained in Trauma Focused CBT and Cognitive Processing Therapy to treat current and past traumas to help clients move forward with their lives. Dr. Orndorff is EMDRIA Certified in EMDR and Level 1 trained in Sensorimotor Psychotherapy.
Jaimie works with children (3+), teens and adults on issues surrounding:
Life Stressors
Anxiety
Depression
Child and adolescent trauma
Adult Trauma
Life Transitions
Occupational Struggles
Mood Disorders
Grief and Loss
Military / Veteran's concerns
Family Conflict
LGBTQ+ concerns