Meet our Staff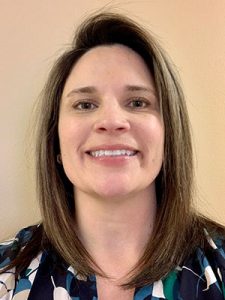 Jaimie Orndorff, PsyD, Owner
Have you suffered or survived traumatic experiences? Are you feeling stuck in your life and struggling in your relationships? Have you tried therapy but stalled in your progress? Are you being overwhelmed by anxiety, social isolation, hypervigilance, fear, feeling emotionally disconnected or any other trauma related symptoms? Are you motivated to feel better, process through the trauma that has plagued you and move forward with your life?
Dr. Jaimie Orndorff is a Licensed Psychologist who truly believes in the ability to heal from previous events and move forward without the burden of mental health struggle. Jaimie has been working for over 20 years in the mental health field and has devoted herself to experience in a range of settings and populations from children to geriatrics. While gaining experience in many treatment orientations Dr. Orndorff has developed a flexible still that allows the client to engage fully in their treatment while Jaimie aids in guiding the path of treatment. Dr. Orndorff specializes in the treatment of trauma; however, is able to help clients reach their goals in many other areas that are not trauma related.
Dr. Orndorff treats trauma, anxiety and emotional issues that are stuck in the body with EMDR and Sensorimotor Psychotherapy. Jaimie is also trained in Trauma Focused CBT and Cognitive Processing Therapy to treat current and past traumas to help clients move forward with their lives. Dr. Orndorff is EMDRIA Certified in EMDR and Level 1 trained in Sensorimotor Psychotherapy.
Jaimie works with children (3+), teens and adults on issues surrounding:
Life Stressors
Anxiety
Depression
Child and adolescent trauma
Adult Trauma
Life Transitions
Occupational Struggles
Mood Disorders
Grief and Loss
Military / Veteran's concerns
Family Conflict
LGBTQ+ concerns