Meet Our Team
Alina Lis, PMHNP
Philosophy of Care
Alina Lis is a board-certified Psychiatric Mental Health Nurse Practitioner with over five years of experience working as a nurse, with the majority of that time spent in inpatient medical oncology/hospice and substance abuse treatment.
Alina earned her Master of Science degree from Walden University after receiving an undergraduate nursing degree from Rasmussen College. Her approach to care is collaborative and client-centered. Her treatment model involves a holistic approach that, besides psychopharmacology, includes spiritual support, dietary recommendations, exercise, and other evidence-based interventions.
Alina creates a non-judgmental, accepting, and empathetic environment where patients feel listened to and understood. Alina believes in treating the whole individual; she strives to create an individualized treatment plan tailored to each unique individual and their life goals.
Education
Master of Science in Nursing
Walden University
Specialties
Anxiety

Depression

ADHD

Anger

Obsessive Compulsive Disorder (OCD)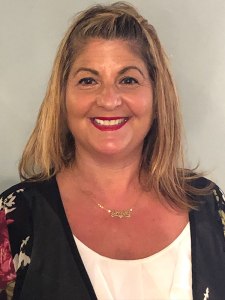 Self Pay Rate: $99
Charla Durante Alvarez, LCMHC, LCASA 
Philosophy of Care
Charla Durante Alvarez is Licensed Mental Health Counselor (9031). Ms. Alvarez also holds a license as a Licensed Clinical Addiction Specialist Associate in the state of North Carolina (22401). Ms. Alvarez obtained a Bachelor of Arts degree in Human Services from Springfield University and a Master's degree from Webster University in Mental Health Counseling. 
Ms. Alvarez has experience working with individuals with anxiety, depression, posttraumatic stress disorder, personality disorders, domestic violence, and sexual, physical, and emotional abuse, substance use disorders. Ms. Alvarez has a broad range of experience working in a variety of settings including; residential services, psychiatric hospitals, outpatient services and crisis services. 
Ms. Alvarez would describe her style as a supportive, safe therapeutic setting for individuals. Ms. Alvarez helps individuals in establishing goals, and assists to overcome current and past experiences that have created barriers. Ms. Alvarez has a passion working with traumas endured in one's life, family and couples relations, recovery / substance use disorders, and chronic mental health disorders. 
Education 
Masters in Mental Health Counseling
Webster University
Specialties 
Trauma

Focused

CBT 

Substance

Abuse

Counseling 

Mood

Disorders 

Personality

Disorders 

Stress

Reduction

Counseling 

Interpersonal Relationship 
Clyde Locklear, Ed.M., NCC, LCMHC
Philosophy of Care
Clyde V. Locklear is a Licensed Clinical Mental Health Counselor (LCMHC) in the state of North Carolina with over 18 years of clinical experience. He has collaborated with multiple clinical populations throughout the years assisting both adults, couples and children with such mental health issues as mood disorders, major depression, anxiety disorders, post-traumatic stress concerns, life coach issues, relational difficulties and life phase changes. He is presently working with adults ages 18 and beyond only.
He completed his undergraduate degree in Psychology and Prelaw at UNC-Pembroke in Pembroke, North Carolina. He obtained his master's degree in Consulting Psychology from Harvard University in Cambridge.
Clyde specializes and is fully trained in motivational interviewing, cognitive behavioral therapy, rational-emotive therapy, brief solutions focused interventions, psychodynamic theory, client-centered treatment approaches, functional family therapy, systematic desensitization, and humanistic approaches. He is continually mindful about the need to establish a positive client rapport and developing a firm therapeutic alliance while always maintaining a collaborative and helpful environment with his clients. Clyde is here to help and will always focus on a strength-based treatment approach and the clients need to develop both short- and long-term goals to improve the overall quality of their lives.
Education
Masters in Consulting Psychology
Harvard University
Specialties
Depression
Anxiety
PTSD
Relational problems
Panic disorders
Anger management
Grief and loss
Stress management Uline ADHD management
Couples therapy
Bipolar Disorder
Gregg Goodwin, LMFT
Philosophy of Care
Gregg Goodwin is a Licensed Marriage and Family Therapist (LMFT) who has over 21 years of experience assisting clients of all ages to overcome the hurdles created by anxiety, depression, behavioral issues, poor coping skills, and more.
Gregg earned his Master's degree in Clinical Psychology from Antioch University—Santa Barbara. He specializes in offering an eclectic approach to short-term issues. Gregg is oriented toward cognitive behavioral therapy techniques (CBT).
As your therapist, Gregg will actively listen to your frustrations and needs as a client and can help individuals, couples, or families to find solutions that allow for healing and new growth. He's ready to help you find the path you've always been searching for.
Education
Antioch University—Santa Barbara
Master's in Clinical Psychology
Specialties
Anxiety

Depression

Behavioral Issues

Coping Skills

Child therapy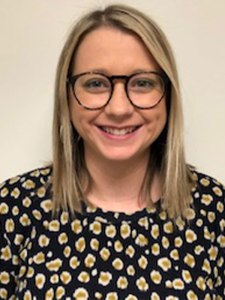 Self Pay Rate: $99
Kelsey Jones, LCSW
Philosophy of Care
Kelsey Jones is a Licensed Clinical Social Worker in North Carolina. Kelsey has 4 years of experience working with adults, families, and adolescents encountering difficulties such as anxiety, trauma/PTSD, anger management, behavioral health, and parenting struggles. Kelsey has experience working with all life stages throughout her career thus far. She completed both her Bachelor and Master of Social Work Degree at East Carolina University. Kelsey obtained a gerontology certificate while in graduate school and worked directly with this population until her switch to families and children/adolescents a few years later.
Kelsey utilizes a trauma informed, strengths based approach to her practice. She is certified in Trauma-Focused Cognitive Behavioral Therapy in the state of North Carolina. Kelsey is also a certified provider for Triple P Parenting. 
Education
Master of Social Work
East Carolina University
Specialties
Anxiety
Trauma/PTSD
Anger Management
Parenting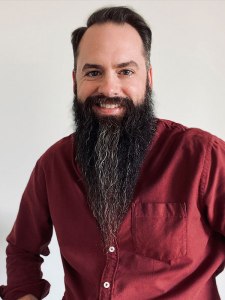 Self Pay Rate: $99
Mitchell Mallard, LCMHC-S
Philosophy of Care
Mitchell Mallard is a Licensed Clinical Mental Health Counselor in the state of North Carolina who has 12 years of experience partnering with adults seeking help with depression, anxiety, life transitions, anger, men's issues and relationship issues. He completed his Bachelor of Arts in Religion from Charleston Southern University and received his Master of Arts in Counseling from Cornerstone University.
Mitchell utilizes relational, collaborative, strength based, cognitive behavioral, mindfulness based, solution focused and emotionally focused approaches to therapy always maintaining the creativity, flexibility and awareness necessary to best meet the needs of every unique individual and couple.
Mitchell seeks to establish a warm and caring relationship with you in order to assist in building on your strengths and better collaborate with you towards meeting your goals and living the meaningful life you value and desire.
Education
Cornerstone University
Master of Arts in Counseling
Specialties
Depression
Anxiety
Stress management
Self esteem
Life transitions
Anger management
Men's issues
Relationship issues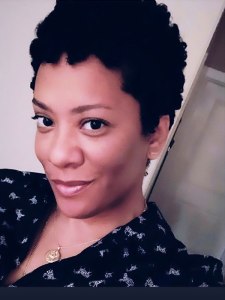 Self Pay Rate: $99
Shannon Clay, LPC
Philosophy of Care
Shannon Clay is a Licensed Clinical Mental Health Counselor in the state of North Carolina with over 10 years of experience providing clinical assessment and therapeutic care to adults embarking on their journey for a healthier emotional well-being. She has provided therapeutic services to the mental health and substance abuse populations and builds collaborative relationships with clients struggling with anxiety, depression, trauma, addiction, and life transitions.
Shannon received her Bachelors in Sociology from Winston-Salem State University and her Masters in Mental Health Counseling from Webster University. She believes that healing entails doing inner work as a therapist also and has dedicated her time to that so she can provide the best therapeutic experience to her clients.
Shannon will work with you on healing and teach you how to consciously create a new version of yourself. She utilizes motivational interviewing, cognitive behavioral, person-centered, and solution-focused approaches in therapy. Although there is no one size fits all approach in counseling, Shannon has the ability to include creativity and awareness to best meet your needs. She also maintains a compassionate and empathetic approach to create a judge-free zone for all clients.
Wellness is about becoming conscious and finding out what works for you. This will require work and commitment. If you're ready to do the work, Shannon is ready to provide therapeutic guidance.
Education
Webster University
Masters in Mental Health Counseling
Specialties
Anxiety

Depression

Trauma

Addiction

Life Transitions
Sherri Osborne, PMHNP-BC, GNP-BC
Philosophy of Care
Sherri Osborne is a board certified Psychiatric Mental Health Nurse Practitioner (PMHNP-BC) and a board certified Gerontological Nurse Practitioner (GNP-BC) who has 12 years of experience in working with adults seeking help with medication management for mental health conditions.
As a provider who has personally experienced trauma, domestic violence, and the effects of being the child of an alcoholic parent and a military family, Sherri understand the issues surrounding these and the importance of resiliency. She also has a crisis-based background and sees the effects that mental health and substance abuse have on the individual and their families. Sherri believes that faith, in whatever manner you choose to practice, helps give one strength to become a survivor and not a victim.
Sherri completed her Associate Degree in Nursing (ADN) at Guilford Technical Community College, her Bachelor of Science in Nursing (BSN) at Winston-Salem State University, and both her Master of Science in Nursing (MSN) and her PMHNP at the University of South Alabama. Sherri utilizes a holistic approach to mental health conditions. The goal is to ensure that one's physical health has been ruled out as a contributing factor. Medication is only a piece of providing care and in combination with counseling can be effective in improving a person's quality of life. Sherri's goal is never to "dumb and numb" someone, but to have the least amount of medicine needed to help manage symptoms.
Sherri seeks to establish a relationship with you that is based on warmth, trust, caring, and integrity in order to promote mental wellness and recovery for you which in turn improves your quality of life. Everyday life can be hard and stressful and having someone there to support you in that journey can mean a lot. The goal is for each day to be the best it can be fo
Education
University of South Alabama
Master's Degree in Nursing
Specialties
 Depression

Anxiety

Post-Traumatic Stress Disorder

Grief, Loss, and Bereavement

Substance Use

Pharmacology/Medication Management

Sleep disorders

Stress management

Geriatric psychiatry

Military/Veterans Treatment
Tyler Keith, LCSW
Philosophy of Care
Tyler Keith is a Licensed Clinical Social Worker (LCSW) who welcomes conversations with young children, adults, couples, and families to address their wants and needs. He has had the opportunity to support those who are learning to manage anxiety, concentration issues, hyperactivity, compliance with authority, aggression, developmental delay, and trauma. Tyler helps people understand how the world can be a safe place by supporting the natural strengths and potentials of individuals and their relationships. He believes therapy can be a space to heal from hard experiences as an individual or alongside loved ones in safe relationships.
Tyler completed his Master of Social Work (MSW) at the University of South Carolina. He is uniquely trained in Child-Parent Psychotherapy and regularly practices using interventions from structural family therapy and acceptance and commitment therapy. These approaches work to support individuals and relationships in feeling more connected and heard throughout conflict.
Tyler offers warmth and hope in moments when life feels out of control. He wants others to know, he wants you to know, that therapy is a space that is free of judgment. As the world becomes more heated and challenging with difficult decisions and responsibilities, your time spent with Tyler will be a break where you and he, together, can hold the weight that is on your shoulders. You deserve to feel less heavy, less alone.
Education
University of South Carolina
Master of Social Work

Specialties
Trauma Processing
Parenting Distress/Caregiver Child Dysfunction
Family Therapy/Dyadic Work
Men's Issues/Fatherhood
Auto-Immune Health Challenges
Anxiety
Depression
Racial Identity (Especially Latin-Americans)