Meet Our Providers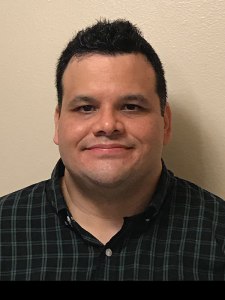 Self Pay Rate: $139
Fernando Avila, Licensed Psychologist
Fernando offers therapy services in English and Spanish
Philosophy of Care
Fernando Avila is a licensed psychologist in the state of California who has 10 years experience working with adults and teenagers seeking help with depression, anxiety management, anger management and frustration tolerance, and stress management. He completed his Bachelor of Arts from George Mason University, a Master of Science in Rehabilitation Counseling from California State University, Los Angeles, and a Ph.D./Doctorate in Counseling Psychology from the University Of Denver.
Fernando utilizes a collaborative strength based approach using Cognitive- Behavioral and Person-Centered therapy with special attention paid to diversity issues. Fernando takes a flexible approach with client input in order to help each individual meet their needs in therapy and to learn new positive coping skills that can be used on a daily basis.
Fernando wants to establish a warm and caring rapport with you in order to help accomplish your therapy goals and to live a better meaningful life on a daily basis.
Fernando is a flexible therapist that seeks to collaborate with you and help you get
desired results.
Education
California State University/University Of Denver
Master of Science in Rehabilitation Counseling/Ph.D./Doctorate in Counseling Psychology
Specialties
Depression
Anxiety
Stress Management
Self-esteem
Anger Management
Family issues
Grief and Loss
Trauma
Relationship issues
Diversity issues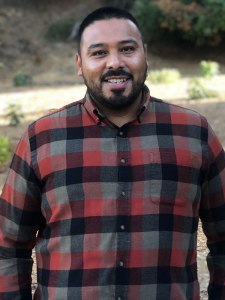 Self Pay Rate: $119
Jose Gutierrez, LMFT
Philosophy of Care
I am a bilingual (Spanish/English) Licensed Marriage and Family Therapist with years of experience working with individuals, couples, and families. I graduated from Antioch University, Los Angeles with a Masters degree in Clinical Psychology with an emphasis in Marriage and Family Therapy. I help individuals, children, family, and couples dealing with trauma, depression, anxiety, behavioral issues, life transitions, and other debilitating situations.
Born and raised in South Los Angeles. As a kid from a low income neighborhood, I was oblivious to psychotherapy and the mental health field. My dad would make statements such as: "boys don't cry" "act like a man". Coming from a biracial background (Latino/Black) I grew up confused, as I physically look Latino. There were many stereotypes that I molded into, and it was not till graduate school that I was able to fully process and understand who Jose is.
I specialize in childhood emotional neglect (CEN) and trauma focused cognitive behavioral therapy (TF-CBT) to help adults and children find their own sense of accepting and loving themselves, overcome trauma, and to gain fulfilling relationships.
Utilizing a holistic client centered approach, I bring a blend of 'my experiences' and engage with you in many different psychotherapeutic techniques to maximize your own inner strengths. I help to differentiate the past from the present in terms of cognition, emotions, body sensations and behaviors.
I will offer support, show genuine interest and give honest and timely proactive feedback to help you see subjective experiences more objectively and take initiative in your own life. We will aim to let go of the need for perfection and strengthen your won sources of inner knowledge and wisdom.
In an atmosphere of safety and support, I will help you understand yourself in new ways, by empowering you to change areas of your life that once felt stuck or overwhelming. As a biracial queer male, I understand many obstacles life can throw at us.
Education
Antioch University
Masters degree in Clinical Psychology
Specialties
Trauma

Depression

Anxiety

Behavioral Issues,

Life Transitions

Anger Management
Family Conflict
Self Esteem
Men's Issues
Parenting
LGBTQIA+
Jude Levasseur, PMHNP-BC
Philosophy of Care
Jude Levasseur is a Psychiatric-Mental Health Nurse Practitioner in the state of California. He has been a health care executive for more than 20 years with broad experience in clinical, medical, nursing relations, utilization management, quality assessment, business development, regulatory compliance, and nursing practice. Jude has a successful track record of implementing changes to maintain sustainable profits, reduce costs, and improve patient satisfaction. He demonstrates a strong result orientation, combined with interpersonal and leadership abilities to attain patients and team-oriented outcomes.
Jude's educational background includes a Bachelor's degree in nursing and an MBA in Healthcare Management from the University of Phoenix as well as a Master's degree in nursing from Walden University. Jude's previous roles include Psychiatric Mental Health Nurse Practitioner at Newport Academy, Region Sr. Director of Clinical Operations for Kindred Healthcare, and the Chief Nursing Officer at Huntington Beach Hospital.
Jude lives in Orange County, California with his wife Brooke and his daughter Preslie. His hobbies include hiking and boating on the beautiful coastlines of Southern California. Catalina Islands is Jude's preferred spot for fishing, boating, and hiking.
Education
Master of Science in Nursing
Walden University
Specialties
Depression

Anxiety

Bipolar

ADHD

OCD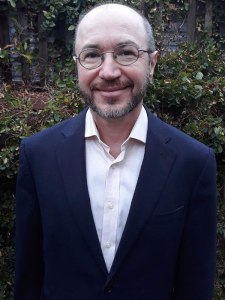 Self Pay Rate: $119
Roman Shain, LMFT, LPC
Philosophy of Care
I am a Licensed MFT, PCC, National Counselor Certified, Board Certified Telehealth Counselor, and a CAMFT Certified Supervisor. With over 25 years of clinical experience, I bring passion and expertise of helping chronically mentally ill adults and older adults as well as severely emotionally disturbed children. My youngest client was a 6-month-old baby learning to create secure attachment with his new foster family. My older client was a 92-year-old woman receiving hospice services. For over 15 years, I managed mental health programs at a local community mental health center. For over 10 years, I have been teaching graduate counseling centers at a local university. My research was featured in the Journal of Family Therapy.
I believe that most solutions to my clients' problems are commonly found within themselves and their environment. Thus, my aim is to inspire clients to celebrate their culture, individuality and humanity. Furthermore, to prepare the client to link the divide between the therapy room and his/her environment, I combine experiential approaches, including role plays, awareness-building and critical-thinking exercises.
I believe my professional experiences as a psychotherapist and counselor educator have shaped me into a versatile professional for providing thoughtful and effective online psychotherapy. As a clinician, I believe in a supportive, thoughtful, and common sense way of addressing my clients' challenges and behaviors. I hope you find your experience our psychotherapy room useful and meaningful.
Education
Souther California University
Master of Science in Counseling, PhD in Psychology
Specialties
Anxiety
Depression
Anger
Relationships
ADHD
Behavioral Issues
Coping Skills
Family Conflict
Grief
Trauma and PTSD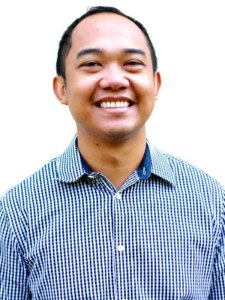 Self Pay Rate: $199: Intake $149: Follow-up
Joseph Derije, PMHNP-BC
Philosophy of Care
Joseph is board certified Psychiatric Mental Health Nurse Practitioner, he graduated from Gonzaga University with a Master's in Nursing. He completed his undergraduate degree from Ohio University. Upon graduation, he trained under Exodus Recovery Foundation. Currently, he provides care for clients in his local community with a focus on team based approach and patient centered care.
Education
Gonzaga University
Master's of Science in Nursing
Specialties
Mood disorders
Anxiety disorders
Schizophrenia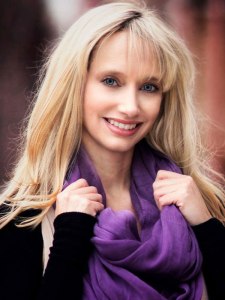 Self Pay Rate: $199: Intake $149: Follow-ups
Leana Smith, PMHNP
Philosophy of Care
Leana Smith is a board-certified Psychiatric Nurse Practitioner with a certificate of additional qualifications in addiction. She offers expertise in the treatment of adult and adolescent ADHD, anxiety, depression, trauma, grief and loss, and PTSD with experience in treating the full range of psychiatric disorders. She has worked in a variety of clinical settings including public and private inpatient and outpatient settings.
Leana received her Master of Science in nursing at the University of California—San Francisco. Having earned a minor in genomics and currently conducting research, she is also now also seeing clients at Thriveworks.
Leana's clinical approach is steeped in the importance of a thorough patient-centered psychiatric evaluation. She practices conservative medication management and values the importance of utilizing various forms of psychotherapy. She adopts a structured approach with regular follow-up to anticipate interventions to optimize my patient's mental health.
As a working mother of five children, Leana understands that life doesn't always go as planned and can leave you feeling stressed out, irritated, tired, and lonely. It's time to normalize the human condition. Caring for your thoughts and emotions shouldn't be an afterthought. We have primary providers for our physical well-being, and we all deserve a primary provider for our mental well-being. Leana thanks you for choosing her to care for you on your journey to holistic health.
Education
University of California - San Francisco
Master of Science in Nursing
Specialties
Anxiety
Depression
Anger
Relationships
ADHD
Behavioral Issues
Coping Skills
Eating Disorders
Obsessive-Compulsive (OCD)
Pregnancy, Prenatal, Postpartum
Sleep or Insomnia
Stress
Trauma and PTSD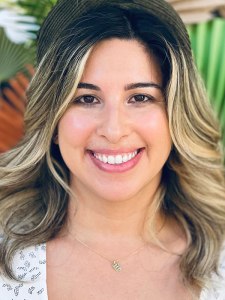 Self Pay Rate: $199: Intake $149: Follow-up
Michelle Chieme, PMHNP
Philosophy of Care
Michelle Chieme is a Nurse Practitioner in the state of California who specializes in the field of psychiatry.  Michelle has a wealth of experience treating adults seeking help with depression, anxiety, and life adjustments. She completed her Master's Degree of Science In Nursing at Azusa Pacific University. She is a Board-Certified Psychiatric Mental Health Nurse Practitioner and is credentialed by the American Nurses Credentialing Center (ANCC).
Michelle incorporates a nursing-based approach that is patient focused while also taking into consideration the individual's environment as a whole. She works collaboratively with clients to determine the best form of treatment that will meet their unique needs while also promoting mindfulness and introspection.
Michelle is passionate about destigmatizing mental health. She especially enjoys working with clients who have been silently suffering from depression/anxiety and are ready to take the first step towards getting treatment. Michelle looks forward to connecting with you in a safe and nonjudgmental space, where together we can work towards building resiliency and getting you back to your best life.
Education
Azusa Pacific University
MSN In Nursing
Specialties
Depression
Anxiety
Life Adjustments
Mood Disorders
Stress Management