Meet Our Providers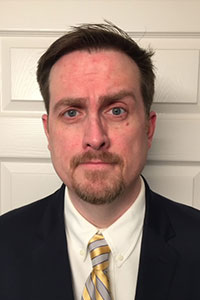 Accepting:
Pending:
Aetna
Blue Shield of CA
Cigna
ComPsych
Humana
Magellan
Multiplan
Tricare West
United Healthcare
Self Pay Rate: $129
John Rogers, LPCC
Philosophy of Care
John Rogers is a Licensed Professional Counselor in the State of California. John has helped men and women with counseling needs since 2004. He started assisting individuals in finding recovery from substances, and then expanded his practice to help individuals, couples, and families recover from depression, anxiety, and different life transitions. John Rogers has a bachelor's and two master's from Kent State University. He is currently finishing a doctorate in psychology at the Chicago School of Professional Psychology in clinical psychology.  
John integrates cognitive-behavioral, strength-based, person-centered, solution-focused, and emotionally focused therapy approaches to help clients realize growth in the short-and long-term in their personal development. John's holistic approach includes creativity and flexibility to help all realize personal success at their own pace. 
John believes if you are not grateful to help everyone, then you are not qualified to help anyone. This means when you are in counseling; John emphasizes a caring, respectful, and stress-free environment where clients' issues and experiences are not judged or labeled, and assumptions are set aside. John's goal is to create a caring and collaborative therapeutic environment to help clients realize personal growth and ongoing success. 
Education
Kent State University
Specialties
Depression

Anxiety

Substance abuse and dependence issues

Stress management

Self esteem

Life transitions

Anger management

Relationship issues

Grief & Loss

Career and Employment
Accepting:
Pending:
Aetna
BCBS
Beacon Health Options
Cigna
ComPsych
Humana
Magellan
Multiplan
Tricare
United Healthcare
Self Pay Rate: $129
Katrina Patrick, Clinical Psychologist
Philosophy of Care
Katrina Patrick is a Licensed Clinical Psychologist in the state of California who has over 10 years of experience providing clinical assessment and therapeutic care to adults and couples seeking help with depression/anxiety, trauma, life transitions, and LGBTQ+ or other sexuality issues. She is a strong ally and kink-affirming. She completed her Bachelor of Arts in Psychology at the University of California, Irvine and received her PhD in Clinical Psychology from Palo Alto University.
Katrina utilizes collaborative, strength based, cognitive behavioral, mindfulness based, solution focused and emotionally focused approaches to therapy; always maintaining the creativity, flexibility and awareness necessary to best meet the needs of every unique individual and couple.
Katrina seeks to establish a warm and caring relationship with you in order to assist in building on your strengths and better collaborate with you towards meeting your goals and living the meaningful life you value and desire.
Education
Palo Alto University
Ph.D in Clinical Psychology
Specialties
Depression
Anxiety
Trauma
Stress Management
Self-Esteem
LGBTQ+
Human Sexuality
Relationship Issues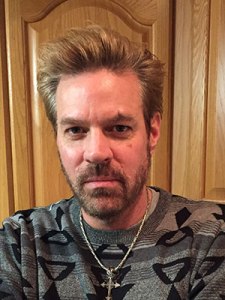 Accepting:
Pending:
Aetna
BCBS
Beacon Health Options
Cigna
ComPsych
Humana
Magellan
Multiplan
Tricare
United Healthcare
Self Pay Rate: $129
William Mack Shannon, Licensed Clinical Psychologist
Philosophy of Care
Dr. William Shannon is a Licensed Clinical Psychologist and certificated School Psychologist in the state of California who has 23 years of experience partnering with children, adolescents, young adults and couples who are seeking help with depression and anxiety disorders, LGBTQI issues, students with special needs, mental health disorders due to medical conditions, conduct and adjustment issues, anger management, racial justice and cultural dissonance concerns. He completed his Bachelor of Arts in Psychology at Grove City College (PA), his Master's degree in Psychology at Millersville State University (PA) in Psychology and his Doctorate degree in Psychology at North Carolina State University (NC). His doctorate dissertation focused on a counseling intervention emphasizing the utilization of "Cuento" therapy and ethnic identity/cultural heritage awareness activities for Puerto Rican adolescents who were 'at-risk' of dropping out of the public school system. "Cuento" therapy utilizes a story-telling format that incorporates discussions of how famous artists, athletes, TV personalities and public figures (heroes/heroines) had to utilize their own strengths and talents in order to overcome significant hardships/poverty/illnesses/obstacles of life transitions in order to make significant contributions to society and self-preservation. The strategies they utilized are discussed in therapy as to motivation for clients that may be dealing with similar situations themselves.
The utilization of Cognitive Behavioral and Dialectical Behavioral philosophical/models and BRIEF/motivational interviewing methods are emphasized in the development of treatment goals/plans for all ages of clients. Strength based, client-centered, culturally sensitive, mindfulness, "cuento" therapy and educationally focused approaches are also utilized in therapy to enhance the involvement of the client in his/her own development of strategies and goals for meeting his/her own needs. The goals that the clients develop on their own and with their therapist increases the strength of the 'ownership' of their treatment plan and the desire for living their most meaningful and self-empowered life.
Education
Millersville State University
North Carolina State University
Master's degree in Psychology
Doctorate degree in Psychology

Specialties
Anxiety
Stress
Panic
Depression
Mood Disorders
PTSD
CBT
DBT