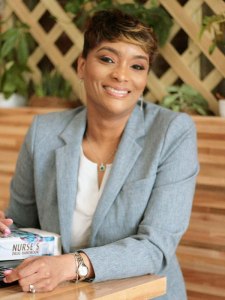 Self Pay Rate: $199: Intake $149: Follow-ups
Daffaney Webster, PMHNP
Philosophy of Care
Daffaney is a Psychiatric Mental Health Nurse Practitioner- Board Certified by the State of Louisiana.  Daffaney is a member of the American Nursing Association, The American Psychiatric Nurses Association, and the Louisiana State Nurses Association. As a Psychiatric Mental Health Nurse Practitioner; Daffaney will provide holistic care for the family with an integrative approach. Daffaney received her master's degree from the University of South Alabama with also receiving a master's degree in Health Care Administration in 2013 at the University of Phoenix. Daffaney enjoys the population she works with and has committed her career to mental health services for over 15 years.
After working over a decade in mental health, Daffaney has obtained the advance knowledge in mental health care delivery inpatient and outpatient, forensic psychiatric treatment, care coordination, community placement, substance abuse treatment, medication management, inclusive of treatment planning for pre-trial, competent and incompetency forensically involved clients. Daffaney's experience has provided her the opportunity to navigate into state and federal government subsidy programs, pharmaceuticals, and private health care integrated care systems. Moreover, while her position as a Register Nurse, her education has afforded her a well-rounded skillset, including excellent administrative skills, leadership and communication.
In addition to my experience and relationship-building experience, I have obtained great communication skills and a passion for mental health care. My focus will be to listen to you and provide the best care possible. Apart of my responsibility to you is to practice with care, and empathy. I am eager to meet with you and be your Psychiatric Mental Health Nurse Practitioner.
Education
University of South Alabama
Masters Degree
Specialties
18+ Medication Management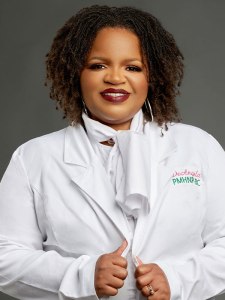 Self Pay Rate: $199: Intake $149: Follow-up
DeAngela Francis-Johnson, PMHNP-BC
Philosophy of Care
When asked about who had the most positive influence on her life, DeAngela K. Francis-Johnson dedicated that title to her highly empathetic and intuitive mother and father. She carried their lessons of wisdom, patience, self-awareness, and kindness for all with her into her profession and built those values directly into her patient care philosophy. Known for her extreme consideration and respect for others, DeAngela greatly enjoys getting to know her patients as a way to better provide them with the emotional management tools necessary to build a healthy lifestyle and experience relief from their condition. 
DeAngela is passionate about offering quality psychotherapy and individualized treatment plans which are paired with medication if needed. She is dedicated to ensuring each of her patients know they are heard and understood, cared for, and understood while doing the necessary internal work to overcome their condition and improve their quality of life. 
Offering her patients applicable quality solutions and seeing them gain relief from their problems is one of DeAngela's favorite aspects of her career. Furthermore, she greatly enjoys getting to meet different people while playing a part in improving their quality of life. She happily invites anyone seeking help to reach out to her for care and assistance. 
Education 
McNeese State University
Post Masters in Psychiatric Mental Health Nurse Practitioner
Grambling State University
Masters of Science in Nursing 
Specialities
Anxiety 

Depression

LGBT Issues 

Mood Disorder 

Sleep Disorders 

Bipolar Disorder 

Substance Abuse 

Adjustment Disorder 

Alcohol Dependency 

Post-Traumatic Stress Disorder
Self Pay Rate: $99
Jessica Fultz, MSW, LCSW 
Philosophy of Care
Jessica Fultz is a Licensed Clinical Social Worker with a decade of experience providing therapy to a wide range of clients. Jessica graduated with her master's in social work in 2010 and immediately began working in the behavioral health field. After a short time working with children and adolescents, Jessica began working with adults experiencing mental health concerns, including depression, anxiety, and mood disorders. Jessica has worked with adults who are discovering their various identity statuses, those who are navigating family life and/or creating a healthy work-life balance, as well as recovering from burnout. 
Jessica enjoys helping people reach their potential, manage their stress, and develop healthy relationships with themselves and others. She identifies as a "Highly Sensitive Person" and has strived to experience her own personal development and growth. 
Jessica is here to help you! She will meet you where YOU are and help you take the next steps in becoming who you desire to be. 
Education
Master of Social Work
Western Kentucky University
Specialties
Anxiety disorders

Depression and mood disorders

Stress Reduction

Burnout

Trauma

Identity Development

Adoption and foster care

Parenting and family issues

Grief/loss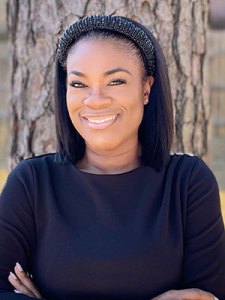 Self Pay Rate: $99
Shavon Hall, LCSW
Philosophy of Care
Shavon Hall is a Licensed Clinical Social Worker in the state of Louisiana, who has 7 years of experience providing services to adolescents, children, families, and adults seeking help with managing depression, anxiety, life transitions, relationship conflict, chronic illness, and end-of-life issues.
She completed her Bachelor of Science in Psychology from Northwestern State University of Louisiana and received her Master of Social Work degree from Stephen F. Austin State University. She understands that everyone has difficult times in their life and we all experience situations differently. She utilizes a variety of approaches including cognitive-behavioral, strengths-based, mindfulness, solution-focused, family systems, trauma-focused, and motivational interviewing to help individuals and families meet their distinct needs and become the best possible version of themselves.
Shavon believes that mental/emotional health is a key component of feeling safe and confident within our environments. Seeking professional help is a sign of self-love and bravery. She will provide a nurturing and non-judgmental environment where you can enhance the masterpiece that you already are.
Education
Stephen F. Austin State University
Master of Social Work
Specialties
Depression
Anxiety
Self-Esteem
Childhood Issues
Family Conflict
Stress Management
Parenting Issues
Life Transitions
End of Life Issues