Our Counselors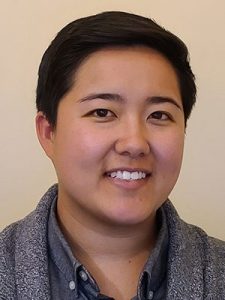 Accepting:
BlueCross BlueShield of SC
Cigna
ComPsych
Beacon Health Options
Humana
Magellan
Multiplan
Tricare
United Healthcare
Pending:
Self Pay Rate: $99
Amanda Spriggs, LPC
Amanda Spriggs received her Bachelor of Arts in psychology and art therapy from Converse College in 2012. She received her Master of Arts in Clinical Mental Health Counseling, with a certificate in Expressive Arts Therapy, from Appalachian State University in 2016. Amanda is licensed in both North Carolina and South Carolina. She is also a National Certified Counselor. 
Amanda's clinical journey includes her time spent interning and volunteering for the following: Children Shelter of the Upstate, various Level 3 and Level 4 residential programs for at-risk youth, nursing homes/memory care facilities, Camp Crinkleroot for children with special needs, and the horse therapy program at the South Carolina School for the Deaf and the Blind. While she has worked with all ages, she specializes in and is passionate about treating children/adolescents, parents, and families. She has experience collaborating and coordinating client care with local school systems, court systems, foster care agencies, the Department of Social Services, and Child Protective Services. 
Since completing her Master's degree, she served as team lead for a year and a half, working with high-risk youth and their families in North Carolina's Intensive in Home program. She later transferred to outpatient therapy, where she spent the next year and a half before moving to South Carolina. During her time in outpatient therapy, Amanda ran parenting groups. She also became certified in an approach called Modular Approach to Therapy for Children with Anxiety, Depression, Trauma, or Conduct Problems (MATCH-ADTC). This is an evidence-based treatment aimed at making rapid progress over a short period of time. 
Amanda believes that treatment should be client-led and that the client is the expert on their life situation. Amanda focuses on assisting clients navigate their daily stressors and achieve their therapy goals.
Amanda's Specialties:
Children and adolescents ages 0-17
Family therapy
Parenting strategies
Behavioral strategies
Trauma-Focused Cognitive Behavioral Therapy (TF-CBT)
Anxiety/stress/panic/phobia concerns
Cognitive Behavioral Therapy (CBT) for depression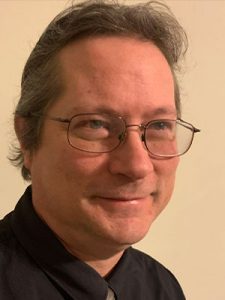 Accepting:
Pending:
Aetna
BlueCross BlueShield of SC
Beacon Health Options
Cigna
Humana
Magellan
Multiplan
Tricare
United Healthcare
Self Pay Rate: $99
Chris Cosgrove, LMFT
Philosophy of Care
Christopher Cosgrove is currently Licensed as a Marriage and Family Therapist in the state of South Carolina. He works with couples, adolescents, family, and individual therapy. Chris specializes in relationship issues and family discord but also works with individuals suffering from trauma, anxiety and depression. Chris Cosgrove has worked in the public and private sector of mental health counseling. Chris received his Bachelor's degree at Rutgers University in Psychology. Chris attended graduate school at the University of South Carolina and was awarded an Education Specialist Degree in Psychology. Chris interned at the Medical University of South Carolina and received a licensure as a Marital and Family Therapist. Chris currently resides in Mount Pleasant and has a wife and a 15 year old daughter. Chris is thrilled to be part of the Thriveworks organization and is eager to help individuals suffering with psychiatric issues.
Education
University of South Carolina
LMFT
Specialties
Marriage Counseling
Anxiety Therapy
ADHD/ADD
Autism Spectrum Disorder
Eating Disorders
Schizophrenia Spectrum and Psychotic Disorders
Cognitive Behavioral Therapy
Dialectical Behavioral Therapy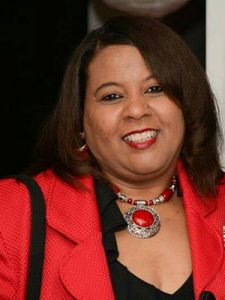 Accepting:
Beacon Health Options
BlueCross BlueShield of SC
Cigna
ComPsych
Magellan
Multiplan
United Healthcare
Pending:
Self Pay Rate: $99
Christina Hayes-Bradham, MA, MHRD, LPC, AADC
Philosophy of Care
The relationship between a clinician and client is one that involves working together to accomplish a desired goal.  My principle roll is to provide the client with accurate information about their condition or diagnosis and create a trusting, healthy, working relationship that produces individualized goals and objectives that address the specific needs of each client.  The philosophy that guides my work with clients is person centered treatment.  We work together during treatment using my skills as a trained Counselor in Motivational Interviewing, Cognitive Behavioral Therapy, Trauma Focused Cognitive Behavioral Therapy, AFCBT, and Substance Abuse Therapy to achieve positive outcomes.  I practice reflective listening along with asking open ended questions as a means to assist clients in recognizing the power within them to take control of their destiny and empowering them with the confidence to make personal choices pertaining to their desired goals.
Education
Webster University
MA
Specialties
Marriage
Families
Anxiety
Stress
Panic
ADHD/ADD
Depression
Mood Disorders
Psychodynamic
Posttraumatic Stress Disorder (Veterans, Other Adults)
TF-CBT - Trauma with children
DBT Skills Set Training
CBT - Depression, Anxiety
Anger Management
Criminal Domestic Violence
Alcohol and Other Drugs Tx
AF-CBT/Parenting
Dual Diagnosis
Grief and Loss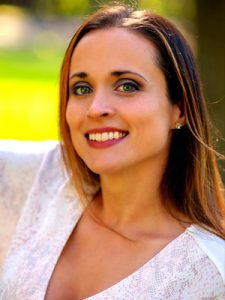 Accepting:
Cigna
ComPsych
Humana
Magellan
Multiplan
United Healthcare
Pending:
Aetna
BlueCross BlueShield of NC
Beacon Health Options
Behavioral Health Systems
Tricare
Self Pay Rate: $99
Emily Fritchl, LISW-CP
Philosophy of Care
Emily Frichtl is a Licensed Independent Social Worker – Clinical Practice in South Carolina with 7 years of experience working with individuals and families struggling with substance use, trauma, depression,
anxiety, and adjustment disorders, among other issues. She received her Bachelor of Science in Psychology from the University of New Orleans and completed her Master of Social Work through the University of Southern California, focusing on mental health with a sub-concentration in military social work.
Emily engages in a therapy style centered on you. She believes in meeting you where you are right now, wherever that may be. Through the use of cognitive-behavioral and dialectical behavioral therapies, combined with a strengths-focused, collaborative approach, Emily will gently yet firmly help you navigate the stress of extraordinary events or of your everyday life.
Emily is passionate about what she does and truly cares about your mental wellbeing. She hopes that you will reach out to start building a trusting relationship so that she can assist you with achieving balance and peace.
Education
University of Southern California
Master of Social Work
Specialties
Trauma/PTSD
Depression/Anxiety
Adjustment Disorders
Dual Diagnosis
Stress Management
First Responders
Personality Disorders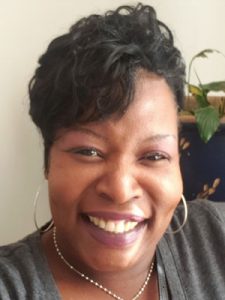 Accepting:
Beacon Health Options
BlueCross BlueShield of SC
Cigna
ComPsych
Humana
Magellan
Tricare
United Healthcare
Pending:
Self Pay Rate: $99
Jenise Mitchell, LISW, LMSW
Jenise Mitchell is a Licensed Independent Social Worker in the states of South Carolina and Georgia.  Jenise has 13 years of experience treating children, adolescents, families, adults, and couples seeking help with ADHD, Oppositional Defiant Disorder, Depression, Mood Disorders, PTSD, Sexual Trauma, Substance Use Relapse Prevention, PTSD, Personality Disorders, and relationship issues amongst other mental health diagnoses. Jenise graduated from the University of Georgia in 2008 with a Master of Social Work degree and earned a Bachelor of Social Work degree from the University of Alabama at Birmingham in 2007. 
Jenise utilizes relational, collaborative, person-centered, strength-based, cognitive behavioral and solution focused approaches to therapy. Jenise establishes and maintains an empathic, non-judgmental, welcoming therapeutic environment that facilitates increased self-awareness and motivation towards change. 
Jenise's specialties: 
Depression

Anxiety

PTSD

ADHD/Oppositional Defiance

Relationship Issues

Mood/Personality Disorders

Trauma

Relapse Prevention

Self Esteem

Life Transitions

Anger Management

Grief & Loss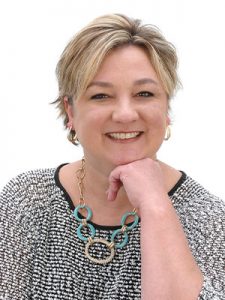 Accepting:
Beacon Health Options
ComPsych
Humana
Magellan
Multiplan
United Healthcare
Pending:
Aetna
BlueCross BlueShield of SC
Cigna
Tricare
Self Pay Rate: $99
Jennifer Brown, LPC
Philosophy of Care
Jennifer Brown is a Licensed Professional Counselor (LPC) who, after more than 23 years in the profession of counseling, still looks forward to teaching a person how to fish. Her approach to counseling is this;
Give a man a fish, and you feed him for a day; show him how to catch a fish, and you feed him for a lifetime.
Jennifer will equip you with the skills you need through a cooperative and collaborative relationship that focuses on your strengths that already exist. Her approach is that of a wellness model as she believes most people hold their own answers and solutions to their challenges but simply need a safe place in which to share experiences, improve insight and self-awareness and explore solutions.
Jennifer's favorite part of her job has always been helping people cope with their pain and guiding them through the process as they work through issues. Even better, she gets to witness their transformation as they them come out on the other side so much stronger mentally and confident in their ability to cope. She has often said to clients "I wish you could witness your change from beginning to end in the same way that I can see it." Jennifer views it as a privilege when people allow her to be a part of their life in the valleys as well as on the mountaintop. She believes there is such gratification in knowing that people come into her office truly feeling that it is a safe environment where they can "come apart" if they need to and they will not be judged, interrupted, or invalidated. Jennifer understands that many times it is that people need that "safe zone" where it is all about them and just "being" with them is hugely therapeutic.
She recognizes that everyone has a story. She doesn't believe in putting clients where she thinks they need to be but, rather, in meeting them where they are. She serves as a guide to help you discover your own solutions. Jennifer is comfortable with silence and recognizes sometimes profound therapy can occur when nothing at all is being said. Jennifer believes that she has been honored to see people make huge strides towards being mentally healthy.
Jennifer provides individual and couples counseling, serving persons ages 18 and older.
Her applications of therapeutic techniques include cognitive, affective, behavioral and systemic approaches. Her areas of specialty include depression, (including post-partum depression), anxiety, stress, unanticipated life events, grief counseling, interpersonal discord, career issues, life transitions and personal/social adjustment.
Education
Francis Marion University
Masters of Science in Clinical and Community of Psychology
Specialties
Couples and Marriage Counseling
Anxiety Therapy
Depression Therapy
Panic Counseling
Depression Counseling
Cognitive Behavioral Therapy (CBT)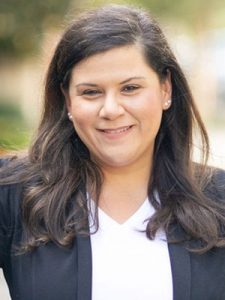 Accepting:
Beacon Health Options
BlueCross BlueShield of SC
Cigna
ComPsych
Humana
Magellan
Multiplan
Tricare
United Healthcare
Pending:
Self Pay Rate: $99
Melissa Anderson, LISW-CP
Melissa Anderson is a Licensed Independent Social Worker in Clinical Practice who has been working with individuals and families for 10 years. She received her Bachelor's and Master's Degree in Social Work from Western Carolina University. Her clinical concentrations included hospital social work, school social work and inpatient psychiatric treatment with adults, children and adolescents. 
Originally from New York State, she has settled in Charleston, SC with her family and beloved pup Stella. She enjoys family time, the serenity of the beach and she is a lifelong learner studying human behavior and wellbeing. Melissa is empathetic, intuitive and knowledgeable in her field. She works with all ages and diverse populations to help people identify, design a path and reach their therapy goals. She believes every person can benefit from the personalized support, guidance and empowerment of therapy. 
Her practice utilizes several evidence based treatment modalities including Motivational Interviewing, Cognitive Behavioral Therapy (CBT) and Narrative Therapy. She has skill in treating clients experiencing but not limited to:
Anxiety/Depression

School/Occupational Concerns

Adjustment to Illness

Parental Concerns/Post-Partum

Relationship Issues

Trauma/PTSD

Loss/Bereavement  
Melissa looks forward to working with you and wishes you peace, joy and fulfillment on your journey.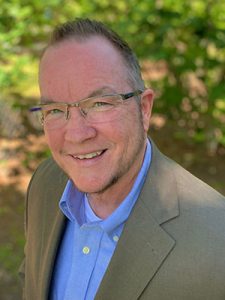 Accepting:
Beacon Health Options
BlueCross BlueShield of SC
Cigna
ComPsych
Humana
Magellan
Multiplan
Tricare
United Healthcare
Pending:
Self Pay Rate: $99
Ron Stroud, LPC
Ron has lived in the Charleston area for many years. Having served the people of the Lowcountry and Tri-county area for most of those years, you may have encountered Ron somewhere along the way. He served the therapeutic needs of children in foster care and supported families in their home who risked losing their children. Maybe you met him while he served couples, individuals, children, youth and families seeking counseling support at a local private practice or while serving Joint Base Charleston's Military families and specifically their children in base child care centers or at three local schools. Perhaps you met him while he eased and helped patients and their families navigate an admission to our local psychiatric hospital or when he supported someone struggling with LGBTQI issues. Maybe you were there when he helped a family navigate the funeral process or those grieving the loss of a loved one. Even when receiving the food Ron delivers, it could have been you. Along the way, you may have met him and hopefully benefited in even the smallest way. That's who Ron is.
He was educated at Charleston Southern University in Psychology and at The Citadel in Clinical Counseling. He has been licensed by the State of South Carolina without complaint. He has had many years of counseling experience, training and just living life which he draws on to assist clients to achieve their goals. He is educated in several therapeutic modalities, but with you, will be fully interested in what works.
If you are seeking someone to listen, you need support, or are wanting to find a solution, need information or help, if you don't know Ron, maybe now is the time. He is ready to get to work for you.
Ron's specialties include:
Academic/Work/Career issues
Adult ADD/ADHD
Anxiety/Stress Management
Couple Relationship/Marital issues
Cultural issues
Family Relationship issues
Grief/Loss
Health/Medical related concerns
LGBTQIA support
Military Lifestyle concerns
Mood/Depression
Parenting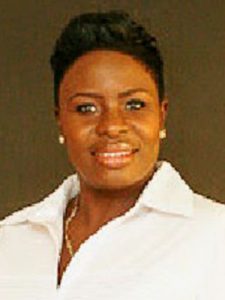 Accepting:
Beacon Health Options
BlueCross BlueShield of SC
Cigna
ComPsych
Humana
Magellan
Multiplan
United Healthcare
Pending:
Self Pay Rate: $99
Shanta Barron-Millan, LISW-CP
The quote by Maya Angelou, "I've learned that people will forget what you said, people will forget what you did, but people will never forget how you made them feel" guides this clinician therapeutic approach. 
Shanta Barron-Millan is a Licensed Independent Social Worker-Clinical Practice (LISW-CP) in the state of South Carolina who has over 20 years experience working with diverse populations and in various settings. She completed her Bachelor of Science degree in Sociology at Voorhees College in Denmark, South Carolina.  She furthered her education at the University of Pittsburgh where she received her Master of Social Work degree with a specialization in Direct Practice – Children, Youth and Families. She also completed the Home School Visitor (HSV) and the Child Welfare Certificate Program (CWCP). Shanta is also Board Certified Diplomate (BCD) in Clinical Social Work and a member of the Academy of Certified Social Workers (ACSW).
Shanta takes pride in meeting her clients where they are.  She believes that the therapeutic relationship begins at the first encounter.  She takes pride in empowering clients to reach their full potential by identifying and relying on their strengths.  To accomplish this, she utilizes Motivational Interviewing, Cognitive Behavior Therapy, Supportive Therapy, Mindfulness Based Therapy, Integrative Therapy, Family Systems, Trauma Focused, empathy and active listening to best meet the needs of every individual, family and couple. Shanta aims to help individuals identify and to learn healthy coping skills, strategies and techniques in response to their treatment goals and identified problem(s). 
Shanta's specialties:
Anger Management

Anxiety

Behavior Modification

Career Counseling

Coping Skills

Couples

Depression

Divorce

Domestic Matters

Dual Diagnosis

Family

Parenting

Relationship Issues

School Issues

Self-Esteem

Stress Management

Substance Use

Trauma

Women Issues

Youth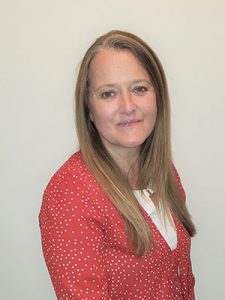 Accepting:
BlueCross BlueShield of SC
Cigna
ComPsych
Humana
Magellan
Multiplan
United Healthcare
Pending:
Aetna
Beacon Health Options
Tricare
Self Pay Rate: $99
Susan Strader, LPC
Philosophy of Care
Susan Strader is a Licensed Professional Counselor in the state of South Carolina who has 10 years of experience working mostly with adolescents and young adults, in some capacity. This experience includes working with college students, college bound students, children with special needs, children at risk who have experienced some level of trauma and extensive family therapy to support these children. Susan completed her Bachelor's in Psychology from Ashford University and her Master's in Professional Counseling from Liberty University.
Susan believes in a holistic approach to serving others in their time of need and remaining open-minded in finding the best treatment for every individual. She has found great success in using cognitive and dialectical behavioral therapy; behavioral modification; mindfulness; as well as art and solution focused therapies. Susan has used these approaches to help clients seeking assistance with anxiety, anger, depression, past/current trauma, oppositional defiant behaviors, self-injurious behaviors, gender identity issues and family relational conflicts.
Susan seeks to build a healthy relationship with her clients; offers a warm, open-minded environment that allows her clients to move at their own, comfortable pace, yet believes that setting achievable goals and maintaining accountability will lead her clients to the meaningful outcomes they are desiring.
Education
Liberty University
Masters in Professional Counseling
Specialties
Anxiety
Depression
Stress management
Self-esteem
Self-injurious behaviors
Family Conflicts
Trauma
Christian perspective (if desired)