Our Counselors
Caitlin Jennings, PMHNP
Philosophy of Care
Caitlin Jenning is a board-certified Psychiatric Mental Health Nurse Practitioner (PMHNP-BC) in the state of South Carolina with 13 years of healthcare experience treating adult and senior-aged clients who are suffering from, depression, anxiety, PTSD, schizophrenia, and personality disorders, including BPD or bipolar disorder.
Caitlin earned her Master's of Science in Nursing from Eastern Kentucky University, where she is currently an adjunct professor. Prior to working as a mental health professional, she worked as a licensed massage therapist preparing her to provide her clients with a holistic approach to care. Caitlin believes each patient's story is unique and therefore she aims to individualize the treatment plan to meet her patient's needs in mind, body, and spirit. Her mission is to assist her clients in realizing they can create their own reality. She uses mindfulness, motivational interviewing, and CBT techniques to assist clients in discovering themselves again. Caitlin stays abreast of new information so that with the combination of medication and therapy her clients can achieve this goal.
Caitlin feels that each encounter is unique and important. She provides comprehensive psychiatric evaluations, immerses therapeutic techniques into each encounter, and meets a patient where they are at that time.
She strives to ensure a strong, working therapeutic alliance. Her goal is for you to find hope and follow your dreams to live the life you want to achieve.
As a young successful female, she wants to be a mentor to those who need positive support in their lives in order to make their dreams a reality.
Education
Eastern Kentucky University
Masters of Science in Nursing

Specialties
Anxiety
Depression
ADHD
Behavioral Issues
Coping Skills
Family Conflict
Grief
Pregnancy, Prenatal, Postpartum
Self Esteem
Sleep or Insomnia
Stress
Trauma and PTSD
Women's Issues
Chris Cosgrove, LMFT
Philosophy of Care
Christopher Cosgrove is currently Licensed as a Marriage and Family Therapist in the state of South Carolina. He works with couples, adolescents, family, and individual therapy. Chris specializes in relationship issues and family discord but also works with individuals suffering from trauma, anxiety and depression. Chris Cosgrove has worked in the public and private sector of mental health counseling. Chris received his Bachelor's degree at Rutgers University in Psychology. Chris attended graduate school at the University of South Carolina and was awarded an Education Specialist Degree in Psychology. Chris interned at the Medical University of South Carolina and received a licensure as a Marital and Family Therapist. Chris currently resides in Mount Pleasant and has a wife and a 15 year old daughter. Chris is thrilled to be part of the Thriveworks organization and is eager to help individuals suffering with psychiatric issues.
Education
University of South Carolina
LMFT
Specialties
Marriage Counseling
Anxiety Therapy
ADHD/ADD
Autism Spectrum Disorder
Eating Disorders
Schizophrenia Spectrum and Psychotic Disorders
Cognitive Behavioral Therapy
Dialectical Behavioral Therapy
Christina Hayes-Bradham, MA, MHRD, LPC, AADC
Philosophy of Care
Christina Hayes-Bradham is a Licensed Professional Counselor (LPC) and Advanced Alcohol and Drug Counselor (AADC) who has 30 years of experience in the mental health field working in both inpatient and outpatient settings. Christina has numerous treatment specialties, including trauma and post-traumatic stress disorder (PTSD), alcohol use, and family conflict. She holds a Master of Arts (MA) and a Master of Human Resource Development (MHRD).
The relationship between a clinician and client is one that involves working together to accomplish a desired goal. Christina's principal role is to provide the client with accurate information about their condition or diagnosis and create a trusting, healthy working relationship that produces individualized goals and objectives that address the specific needs of each client. The philosophy that guides Christina's work with clients is person-centered treatment. She understands the unique issues of each person treated, so she listens intently and works with her clients to create treatment mechanisms that are individualized.
You and Christina will work together during treatment using her skills as a trained counselor in motivational interviewing, cognitive behavioral therapy (CBT), trauma focused cognitive behavioral therapy (TF-CBT), alternatives for families cognitive behavioral therapy (AF-CBT), and substance abuse therapy to achieve positive outcomes. Christina practices reflective listening along with asking open-ended questions as a means to assist you in recognizing the power within to take control of your destiny and empower you with the confidence to make personal choices pertaining to your desired goals.
Education
Webster University
MA
Specialties
Marriage
Families
Anxiety
Stress
Panic
ADHD/ADD
Depression
Mood Disorders
Psychodynamic
Posttraumatic Stress Disorder (Veterans, Other Adults)
TF-CBT - Trauma with children
DBT Skills Set Training
CBT - Depression, Anxiety
Anger Management
Criminal Domestic Violence
Alcohol and Other Drugs Tx
AF-CBT/Parenting
Dual Diagnosis
Grief and Loss
Doris Reid, PMHNP
Philosophy of Care
Doris Reid is a Board-Certified Psychiatric Mental Health Nurse Practitioner (PMHNP). Over the course of her 15 years in mental health care, she's treated adolescents, adults, and older adults suffering from a variety of mental health conditions, including anxiety, depression, ADHD, eating disorders, OCD, insomnia, trauma, PTSD, and alcohol abuse.
Doris received her Baccalaureate Degree in Nursing from Queens University—Charlotte. She then received her Master's Degree as a Family Nurse Practitioner and then received her Post-Master's degree from Washburn University as a Psychiatric Mental Health Nurse Practitioner. Her past experience includes providing services in a multitude of settings, including inpatient, internal medicine, urgent care, palliative care, long-term care, community care, and hospice.
Doris's style of practice is traditional (prescribing up-to-date, evidenced-based psychiatric medications) and/or natural treatments, which may include the use of vitamins, supplements, lifestyle modification, nutrition, exercise, therapy, or stress management. Her approach is very gentle and step-wise: She believes there are several factors that contribute to mental illness. Work together with Doris to address your unique mental health needs, and choose from a range of flexible psychiatric treatment styles to find what suits you best.
Education
Washburn University, Indiana State and Queens University of Charlotte
Masters of Science in Nursing with focus in Family Nurse Practitioner
Post-Masters in Psychiatric Mental Health Nurse Practitioner

Specialties
Anxiety

Depression

ADHD

Eating Disorders

Obsessive-Compulsive (OCD)

Sleep or Insomnia

Trauma and PTSD

Alcohol abuse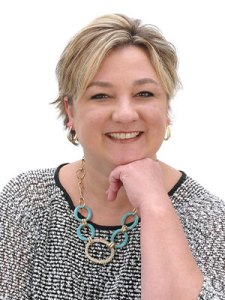 Self Pay Rate: $99
Jennifer Brown, LPC
Philosophy of Care
Jennifer Brown is a Licensed Professional Counselor (LPC) who, after more than 23 years in the profession of counseling, still looks forward to teaching a person how to fish. Her approach to counseling is this;
Give a man a fish, and you feed him for a day; show him how to catch a fish, and you feed him for a lifetime.
Jennifer will equip you with the skills you need through a cooperative and collaborative relationship that focuses on your strengths that already exist. Her approach is that of a wellness model as she believes most people hold their own answers and solutions to their challenges but simply need a safe place in which to share experiences, improve insight and self-awareness and explore solutions.
Jennifer's favorite part of her job has always been helping people cope with their pain and guiding them through the process as they work through issues. Even better, she gets to witness their transformation as they them come out on the other side so much stronger mentally and confident in their ability to cope. She has often said to clients "I wish you could witness your change from beginning to end in the same way that I can see it." Jennifer views it as a privilege when people allow her to be a part of their life in the valleys as well as on the mountaintop. She believes there is such gratification in knowing that people come into her office truly feeling that it is a safe environment where they can "come apart" if they need to and they will not be judged, interrupted, or invalidated. Jennifer understands that many times it is that people need that "safe zone" where it is all about them and just "being" with them is hugely therapeutic.
She recognizes that everyone has a story. She doesn't believe in putting clients where she thinks they need to be but, rather, in meeting them where they are. She serves as a guide to help you discover your own solutions. Jennifer is comfortable with silence and recognizes sometimes profound therapy can occur when nothing at all is being said. Jennifer believes that she has been honored to see people make huge strides towards being mentally healthy.
Jennifer provides individual and couples counseling, serving persons ages 18 and older.
Her applications of therapeutic techniques include cognitive, affective, behavioral and systemic approaches. Her areas of specialty include depression, (including post-partum depression), anxiety, stress, unanticipated life events, grief counseling, interpersonal discord, career issues, life transitions and personal/social adjustment.
Education
Francis Marion University
Masters of Science in Clinical and Community of Psychology
Specialties
Couples and Marriage Counseling
Anxiety Therapy
Depression Therapy
Panic Counseling
Depression Counseling
Cognitive Behavioral Therapy (CBT)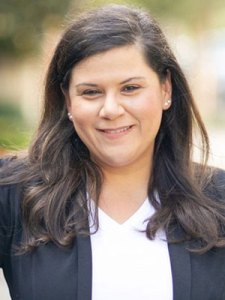 Self Pay Rate: $99
Melissa Anderson, LISW-CP
Melissa Anderson is a Licensed Independent Social Worker in Clinical Practice who has been working with individuals and families for 10 years. She received her Bachelor's and Master's Degree in Social Work from Western Carolina University. Her clinical concentrations included hospital social work, school social work and inpatient psychiatric treatment with adults, children and adolescents. 
Originally from New York State, she has settled in Charleston, SC with her family and beloved pup Stella. She enjoys family time, the serenity of the beach and she is a lifelong learner studying human behavior and wellbeing. Melissa is empathetic, intuitive and knowledgeable in her field. She works with all ages and diverse populations to help people identify, design a path and reach their therapy goals. She believes every person can benefit from the personalized support, guidance and empowerment of therapy. 
Her practice utilizes several evidence based treatment modalities including Motivational Interviewing, Cognitive Behavioral Therapy (CBT) and Narrative Therapy. She has skill in treating clients experiencing but not limited to:
Anxiety/Depression

School/Occupational Concerns

Adjustment to Illness

Parental Concerns/Post-Partum

Relationship Issues

Trauma/PTSD

Loss/Bereavement  
Melissa looks forward to working with you and wishes you peace, joy and fulfillment on your journey. 
Rebekah Bailey, PMHNP
Philosophy of Care 
Rebekah Bailey is a board certified Psychiatric Mental Health Nurse Practitioner in the State of South Carolina, with training and experience treating patients with psychiatric disorders across the lifespan and across practice settings. Rebekah Bailey provides comprehensive psychiatric evaluations, medication management, and supportive therapy for patients experiencing a range of mental health concerns and diagnosis. These include but are not limited to: Depression, Anxiety, Panic attacks, PTSD, Schizophrenia, Bipolar and other mood disorders, sleep disturbances, stress intolerance and recovery from substance use. 
Rebekah has experience in several healthcare fields, including cardiac intensive care, public health- school health, critical care telemedicine, rehabilitation, nursing home care and inpatient mental health. She has practiced nursing since 2008 (14 years) with 4 years of experience within psychiatric mental health.
Rebekah strives to use a humanistic and holistic care approach. She views everyone as an individual and personalizes care to each client she meets, following evidence-based guidelines blended with clinical experience, personal observation, and intuition. 
Rebekah Bailey sees clients via online appointments only.
Education 
The University of South Carolina
Masters of Science, PMHNP Specialization

Clemson University
Bachelors of Science in Nursing
Specialties 
Anxiety and Stress

PTSD

Insomnia and other sleep disturbances

Depression

Bipolar Disorder and other mood related disorders

ADHD

Schizophrenia

Substance Use Disorder and Recovery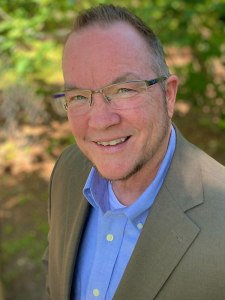 Self Pay Rate: $99
Ron Stroud, LPC
Philosophy of Care
Ron Stroud is a Licensed Professional Counselor. He has had many years of counseling experience, training and just living life which he draws on to assist clients to achieve their goals.
Ron was educated at Charleston Southern University in Psychology and at The Citadel in Clinical Counseling. He has been licensed by the State of South Carolina without complaint. He is educated in several therapeutic modalities, but with you, will be fully interested in what works. Ron has lived in the Charleston area for many years. Having served the people of the Lowcountry and Tri-county area for most of those years, you may have encountered Ron somewhere along the way. He served the therapeutic needs of children in foster care and supported families in their homes who risked losing their children.
Maybe you met him while he served couples, individuals, children, youth, and families seeking counseling support at a local private practice or while serving Joint Base Charleston's Military families and specifically their children in base child care centers or at three local schools. Perhaps you met him while he eased and helped patients and their families navigate an admission to our local psychiatric hospital or when he supported someone struggling with LGBTQI issues. Maybe you were there when he helped a family navigate the funeral process or those grieving the loss of a loved one. Even when receiving the food Ron delivers, it could have been you. Along the way, you may have met him and hopefully benefited in even the smallest way. That's who Ron is.
If you are seeking someone to listen, you need support, you want to find a solution, you need information or help, maybe now is the time to meet Ron. Ron is ready to get to work for you.
Specialties
Academic/Work/Career issues
Adult ADD/ADHD
Anxiety/Stress Management
Couple Relationship/Marital issues
Cultural issues
Family Relationship issues
Grief/Loss
Health/Medical related concerns
LGBTQIA support
Military Lifestyle concerns
Mood/Depression
Parenting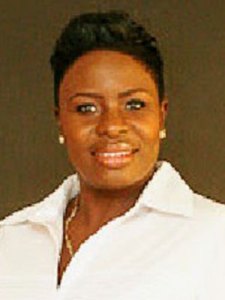 Self Pay Rate: $99
Shanta Barron-Millan, LISW-CP
The quote by Maya Angelou, "I've learned that people will forget what you said, people will forget what you did, but people will never forget how you made them feel" guides this clinician therapeutic approach. 
Shanta Barron-Millan is a Licensed Independent Social Worker-Clinical Practice (LISW-CP) in the state of South Carolina who has over 20 years experience working with diverse populations and in various settings. She completed her Bachelor of Science degree in Sociology at Voorhees College in Denmark, South Carolina.  She furthered her education at the University of Pittsburgh where she received her Master of Social Work degree with a specialization in Direct Practice – Children, Youth and Families. She also completed the Home School Visitor (HSV) and the Child Welfare Certificate Program (CWCP). Shanta is also Board Certified Diplomate (BCD) in Clinical Social Work and a member of the Academy of Certified Social Workers (ACSW).
Shanta takes pride in meeting her clients where they are.  She believes that the therapeutic relationship begins at the first encounter.  She takes pride in empowering clients to reach their full potential by identifying and relying on their strengths.  To accomplish this, she utilizes Motivational Interviewing, Cognitive Behavior Therapy, Supportive Therapy, Mindfulness Based Therapy, Integrative Therapy, Family Systems, Trauma Focused, empathy and active listening to best meet the needs of every individual, family and couple. Shanta aims to help individuals identify and to learn healthy coping skills, strategies and techniques in response to their treatment goals and identified problem(s). 
Shanta's specialties:
Anger Management

Anxiety

Behavior Modification

Career Counseling

Coping Skills

Couples

Depression

Divorce

Domestic Matters

Dual Diagnosis

Family

Parenting

Relationship Issues

School Issues

Self-Esteem

Stress Management

Substance Use

Trauma

Women Issues

Youth
Tiffany Stewart, PMHNP
Philosophy of Care
Dr. Tiffany Stewart is a Psychiatric Mental Health Nurse Practitioner and Family Nurse Practitioner in the state of South Carolina. She has worked in healthcare for the past 18 years, with the last 7 as an Advanced Practice Provider. Dr. Stewart holds a Doctor of Nursing Practice degree from Clemson University, where she also teaches graduate nursing students in the area of mental health. 
Dr. Stewart's practice mission is to guide patients toward their best life by addressing the combination of mental, spiritual, and physical health. Dr. Stewart  prioritizes the respect of each patient as a unique individual, working together to develop treatment goals. Dr. Stewart treats all ages via telehealth visits and is skilled in medication management and psychotherapy. Her patients describe her as down-to-earth, approachable, and compassionate. 
In addition to direct patient care, Dr. Stewart is involved in healthcare research. Her particular interests are workplace violence prevention, cultural sensitivity in patient care, and management of mental health in healthcare workers. She is a member of the Appalachian American Alliance of Nurse Practitioners and the Gerontological Advanced Practice Nurses Association. Dr. Stewart is honored to guide patients on a path to healing through top-quality, evidence-based, mental health care.
Dr. Stewart sees clients via online appointments only
Education
Clemson University
Doctor of Nursing Practice
Specialties
Medication management

Depression

Anxiety

Insomnia

Parenting & Family Stress

Trauma & PTSD