Our Counselors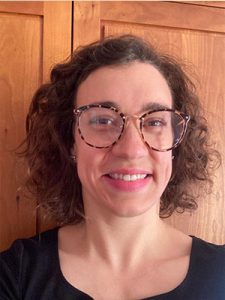 Accepting:
Anthem BlueCross BlueShield
ComPsych
Magellan
United Healthcare
Pending:
Aetna
Cigna
Humana
Multiplan
Tricare
Tufts
Self Pay Rate: $99
Kate Hanselman, PMHNP
Philosophy of Care
Kate Hanselman is a board-certified Psychiatric-Mental Health Nurse Practitioner with a Master's in Nursing from the University of Pennsylvania and a Master's in Science from King's College London. With over a decade of experience in mental health as a nurse, a first responder in New York, and a health professions educator, she is particularly passionate about working with health care workers, educators, and those in the helping professions. She has a unique familiarity with the challenges particular to these roles. Especially now, with the pandemic increasing stressors and diminishing opportunities for coping, everyone needs and deserves a little extra help.
As a PMHNP, Kate prioritizes a collaborative, creative approach. She offers honed clinical expertise, a dynamic set of tools including medication and therapy, and a firm belief that each person is the expert on their own life. Kate provides thorough, holistic care by using CBT, trauma-informed, solution-focused, and mindful approaches to better understand and target the root causes of distress.
You do not have to struggle alone. Whether you're looking for support with an ongoing issue, or this is your first time seeking help, Kate will meet you where you are, and together you'll decide on a plan that fits your needs. It's okay to need a little extra help! Let's talk and take a first step towards your health and wellness today.
Education
King's College London
Master's in Science
Specialties
Healthcare workers, educators, helping professionals

Anxiety

ADHD

PTSD

Autism Spectrum Disorder

Depression

Stress management

Life transitions

Grief & Loss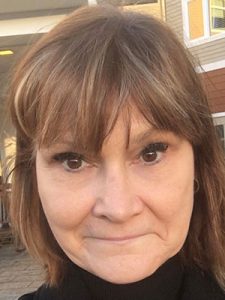 Accepting:
Aetna
Anthem BlueCross BlueShield
Cigna
ComPsych
Humana
Magellan
Multiplan
Tricare
Tufts
Pending:
Self Pay Rate: $99
Lisa Iwanowski, LCSW
Philosophy of Care
Lisa Iwanowski, LCSW has over 30 years of experience helping individuals and families improve their lives and overcome challenges.  Lisa's approach is characterized by acceptance and respect for clients and their life experiences.  She is deeply interested in people's stories and their views of the current situations or challenges they face when they enter into therapy.  Lisa enjoys working with children and teens using talk therapy and creative activities such as art and play during sessions.  She also has extensive experience working with families.  Lisa believes each family member has equal value and an important story to tell about family dynamics, successes and conflicts. Her experience has shown her that this way of meeting with families builds trust easily and lays the groundwork for improving family relationships.  Lisa enjoys working with children with special needs, families made through adoptions, children, teens and adults who have experienced trauma, and with couples and families experiences conflict or challenges.  She has extensive experience advocating with schools and improving school-family communications.
Education and Licensure
Specialties
Trauma

Foster Care and Adoption
Special Education and Special Needs
Family Therapy
Adolescent behavioral issues
Anxiety and Depression, children through adults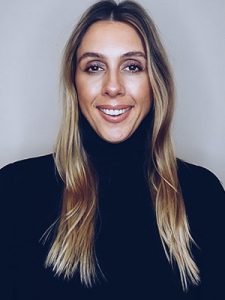 Accepting:
Aetna
Anthem BlueCross BlueShield
Cigna
Humana
Magellan
Multiplan
Tricare
Tufts
United Healthcare
Self Pay Rate: $99
Eileen Kardos, LCSW
Eileen is a Licensed Clinical Social Worker who takes an individualized, culturally sensitive, holistic approach to therapy.  With a warm and compassionate demeanor, she is committed to helping clients achieve desired outcomes without judgement. Eileen has experience working in healthcare and communities, serving a wide array of clinical profiles in the hospital and in the home.  
By integrating a strengths-based perspective with other evidenced-based theoretical models, Eileen can treat individuals or couples struggling with:

Anxiety

Autism 

ADHD

Substance Use Disorders

Co-Occurring Disorders

Depression 

Trauma 

Mood Disorders 

Personality Disorders

Chronic Disease

Healthy Relationships 

Motivation 

Self-Esteem 

Life Transitions 

Healthy Lifestyle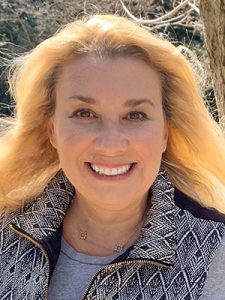 Accepting:
Aetna
BCBS of MA
Cigna
Humana
Magellan
Multiplan
Tricare
Tufts
United Healthcare
Self Pay Rate: $99
Juliette Zuckerman, LMFT
Juliette is a Licensed Marriage and Family Therapist, meaning she is trained to view problems in a relational and interconnected way. Her goal is to provide an environment where clients feel seen, cared for and acknowledged. Using a therapeutic style that is collaborative and strength-based, Juliette works with the belief that every client is an expert on their own lives but may need help in identifying and actualizing their strengths.
With a background in several inpatient clinical settings, Juliette has hands on experience assisting countless men and women reclaim their lives after battling addiction and co-occurring disorders such as anxiety, depression, grief, and trauma. In addition, she educated and assisted family members on how to best support their loved ones, focusing on healing and connection.
From Juliette... "Working with my clients enriches my life tremendously. I truly love the work that I do, helping people realize their goals. I look forward to connecting with you."
Juliette can be most helpful with:
Parenting and family life-cycle transitions
Co-parenting/ divorce
Blended/Stepfamily support
Relationship difficulties
Self-esteem/ Personal growth
Grief and Loss
Anxiety/Depression
Support for families involving substance abuse/addiction
Helping individuals strengthen recovery after addiction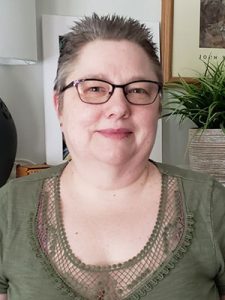 Accepting:
Aetna
Anthem BlueCross BlueShield
Cigna
ComPsych
Humana
Magellan
Multiplan
Tricare
Tufts
United Healthcare
Self Pay Rate: $99
Shirley Gedney-Rubel, LPC
Shirley Gedney-Rubel is a Licensed Professional Counselor in the state of Connecticut. Shirley has about 10 years of experience assisting adults with depression, anxiety, substance abuse, domestic violence, eating disorders, life transitions, and women's issues. She received her Bachelor of Arts in Psychology from Southern New Hampshire University and her Master of Science in Clinical Mental Health Counseling from University of Bridgeport.
Shirley utilizes a variety of strategies and techniques in a trauma-informed, client-centered approach. She believes each client will benefit from therapy that is tailored to their individual needs. Some of the techniques she uses include mindfulness-based therapy, cognitive behavioral therapy, narrative therapy, and solution-focused therapy.
Shirley seeks to offer you a warm, supportive, and collaborative therapeutic relationship that will assist you to build upon your strengths, achieve your goals, and live your best life.
Shirley's Specialties:
Depression
Anxiety & OCD
Eating Disorders
Trauma & PTSD
Substance Abuse
Domestic Violence
Life Transitions
Grief & Loss
Women's Issues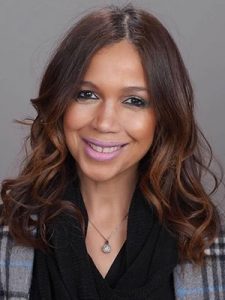 Accepting:
Aetna
Anthem BCBS
Cigna
ComPsych
Humana
Magellan
Multiplan
Tricare
Tufts
United Healthcare
Dr. Cecilia Frometa, Ph.D
Dr. Cecilia Frometa is a Licensed Clinical Psychologist and Assistant Professor at Yale University School of Medicine. She is a core faculty member within the Psychology Section at the Child Study Center and teaches several courses including Family Therapy and Cultural Diversity. Dr. Frometa additionally leads state-wide training coordination for a child and family centered psychiatric model developed at Yale.
She has been in the mental health field for over 20 years and has extensive therapy, teaching, program development and public policy experience. Her work has been published in several issue briefs. She has been a key note speaker, expert panelist and presenter at several national and state-wide mental health forums focused on a wide-ranging mental health topics. She has been trained in various evidence-based 'gold standard' treatment approaches.
Dr. Frometa obtained her Ph.D. in Counseling Psychology from Northeastern University and completed her pre-doctoral clinical internship at Harvard Medical School/Department of Medical Affairs with a clinical focus on trauma related disorders. She additionally completed her post-doctoral fellowship at Yale University School of Medicine. She was a Merck Scholar during her doctorate dissertation work and received a presidential fellow award for her master's work.
Treatment specialties include:
Family therapy
Couples therapy/Relationship-oriented work
Depression with/without anxiety
Psychotic spectrum disorders
Anxiety related disorders
Eating Disorders
Parent Skill Support
Clinical Supervision
Vocational/educational stressors