Meet Our Providers
Alexis Mitchell, LMSW-C
Philosophy of Care
Do you often feel weighed down by feelings of anxiety or depression? Do you find it difficult to experience happiness or a sense of calm? Are you struggling with the after effects of the pandemic? You're not sure exactly what has changed with you but feel that something is just not right? Are you struggling to focus, stay organized, or lack motivation to do what you normally used to do?  Do you long for a change but are unsure of where to start? 
If you find your self answering yes to any of these questions, seeking therapy can provide the stepping stones you need to experience wellness and become an overall better version of yourself. 
Alexis Mitchell is a Licensed Clinical Social worker practicing in Detroit, Michigan who has a wealth of experience  working with adults seeking assistance with improving self-esteem, setting boundaries, managing stress, anxiety, depression, coping with life transitions, and improving relationships. Alexis utilizes various modalities for treatment including cognitive behavioral interventions, solution focused, emotionally focused, and logo therapeutic approaches depending on the need of the client.
Alexis understands the basic connection between our thoughts, moods, behaviors and the intrinsic human desire for purpose. She aims to build a strong therapeutic relationship, provide a non-judge mental environment, and ultimately equip each client with the tools to become their own therapist and walk away with a transformed mind. 
Through sessions, you will begin to uncover the root causes of your difficulties. 
Education
Wayne State University
Masters of Social Work
Specialities
Depression

Anxiety

Stress Management

Life transitions

Self-esteem

Christian-faith based

Anger management 

Occupational issues

Life problems

Relationship issues 
Melissa Gray, LPC
Philosophy of Care
Melissa Gray is an experienced licensed therapist with competence in a variety of settings and with various mental health concerns including, bipolar disorder, anxiety, Autism, depression, anger management, ADHD, and traumatic experience, just to name a few. She enjoys working with and is very knowledgeable in all age groups, from young children to adults. Melissa's goal as a therapist is to work alongside you, assisting you in finding meaningful solutions to the obstacles life may throw your way.
Melissa sees each individual as unique, different, and diverse; therefore, she takes an eclectic approach to the therapeutic process, to enhance healing and wellness in each individual. Asking for help can be difficult and is often perceived as a weakness when actually asking for help takes incredible strength and humility.
Life is full of challenges, hardships, and stressors that can make even the most resilient person feel overwhelmed, sad, anxious, or even lost. Melissa's hope is that you can work together in order to find your path to personal growth and inner peace.
Education
Oakland University
Specialties
Family Counseling
Stress
Panic
ADHD
Autism
Depression
Cognitive Behavioral Therapy (CBT)
Self Harm
Mood Disorders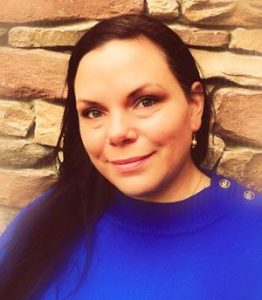 Self Pay Rate: $99
Megan Marie Dunne, LCSW-C
Philosophy of Care
We all need a little help sometimes. Therapy is a great tool to have to overcome life's tough times. Are you new to therapy? Or someone who has seen a therapist before? Regardless of your previous experiences with therapy, I offer everyone a safe, private and professional experience. Together we will address your concerns and then plan and execute change. As far back as I can remember, I have always been concerned with other people's happiness. As a child I knew that one day I would have a career in a "helping profession". I graduated from Wayne State University in Detroit MI in 2006 with a master's degree in social work, a minor in psychology and a solid foundation on treating people using Cognitive Behavioral Therapy (CBT).
I have continued to grow in my profession over the years. I have 15 years of experience working not only as a therapist but also as a medical social worker. Implementing change, managing crisis's and providing life changing resources in clinics, emergency rooms, and in medical wards across metro Detroit. My approach to therapy is a holistic one. I provide support and feedback to assist clients as they address their personal life challenges. I believe in empowering clients to build on their strengths to obtain personal growth. As a holistic mental health clinician, I am passionate about assisting others through life issues and stress so they can grow and heal in mind, body and spirit.
If you need guidance and support, I offer a safe healing space to work through difficulties. I strive to provide a comfortable, respectful and accepting therapeutic environment. Due to my vast professional history I am comfortable working with all populations and hope to work with you.
" "The secret of change is to focus all of your energy not on fighting the old, but building the new" " (Socrates. Way of the peaceful warrior: A book that changes lives. By Dan Millman)
Education
Wayne State University
Master's in Social Work
Specialties
Couples/Relationship Counseling
Family Therapy
Anxiety Therapy
Stress Counseling
Phobia Counseling
Marcy West, LMSW-C
Philosophy of Care
Marcy West is a Licensed Clinical Social Worker (LCSW) with 30 years of experience in the mental health, medical social work, and substance abuse profession. Marcy has vast experience in treating a variety of age groups and concerns. She provides treatment to geriatric as well as adult/adolescent males and females encountering issues with relationships, mood disorders, depression/anxiety, substance abuse, and other disorders impacting functioning.
Marcy completed her Master of Social Work (MSW) at Grand Valley State University. Her approach is client centered, strength based, and solution focused. Marcy utilizes varying therapeutic modalities, all of which are evidenced-based, meaning they are proven to be the most effective and successful techniques in the field. She also enjoys teaching meditation techniques and believes we all have an innate ability to heal ourselves but often life challenges, experiences, and pain get in the way.
Insight, skill development, and recognition of our own inner strength is vital in reaching the full potential you were meant to live. Let Marcy help you uncover the amazing abilities you already possess. She would be honored to walk with you on your healing journey.
Education

Grand Valley State University
Master's in Social Work
Specialties
Anxiety Therapy

Stress Counseling

Depression Counseling

Mood Disorders

Bipolar Disorder

Cognitive Behavioral Therapy (CBT)

Mindfulness/Meditation

Grief / Loss / Bereavement
Priscilla Jimenez, PMHNP
Philosophy of Care
Priscilla Jimenez is a board certified Psychiatric Mental Health Nurse Practitioner (PMHNP) with experience treating adults seeking help with depression and anxiety. Priscilla completed her Master of Science in Nursing (MSN) in Nursing Education at Oakland University and her PMHNP at Maryville University. Prior to working in the field of psychiatry, her background included 7 years of Medical Surgical Nursing and 4 years of ICU Registered Nurse experience. From those years, Priscilla came to understand that one's emotional, psychological, and spiritual wellbeing are just as important as one's physical wellbeing.
Priscilla's personal philosophy is that all of her clients should, and will be treated equally, and with respect. Her mission is to aid clients along their individual journey of mental health, by mutually setting goals based on the clients' needs. Priscilla aims to maximize pharmacologic efficacy, in order to achieve higher functioning and symptom relief for her clients.
Priscilla is a strong advocate for mental health care and has a passion for treating mental illness. She is dedicated to providing the best care possible by listening to her clients, employing motivational interviewing techniques, and providing evidence-based treatment options.
Education
Oakland University
Master of Nursing Education
Specialties