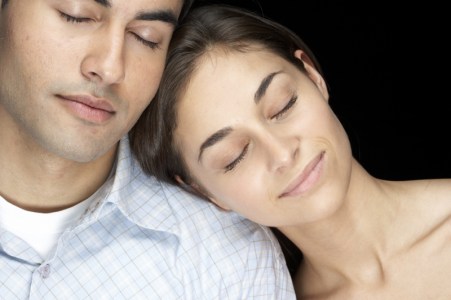 Whether your relationship is in crisis, or you want to protect a good thing, expert counseling help is right here.
Call 1-855-4-THRIVE to schedule a session, or for more information.
At Thriveworks, we believe that your relationship can experience healing.
If your relationship is in a place of hurt or pain, you are not alone. In fact, we live in times when many relationships are in trouble.
Relationship Problems
Today, almost 50% of marriages end in divorce. even worse is the number of Committed Relationships that are in Emotional Divorce.
Why? Because of the challenges relationships today face.
Communication Problems
Temper / Anger
Dependency
Jealousy / Broken Trust
Painful Pasts
Cheating / Adultery
Stress / Anxiety
Overburdened Schedules
…and worried uncertainty about a relationship's future are just a few of the things that can cause relationship problems.
"My relationship needs work. Where can I find help?" Thriveworks relationship coaches / counselors are focused on your relationship goals.
Clients build better, more engaging, more successful relationships through counseling an coaching. At Thriveworks, we see improving relationships as both an ART and a SCIENCE, and we know that you need relationship-building tools to help your relationship improve.
No Waiting Lists: Your First Couples Counseling Appointment is This Week
You've made it this far, let us walk with you from this point…this point right here…until your relationship is where you want it to be. Until you have reached your relationship goals.
The way we see it is this: You worked up the motivation and courage to begin relationship counseling, the least we can do is help you receive your first couples counseling or marriage counseling session right away.
Let's Talk. You can reach us at 1-855-4-THRIVE.
We want you to find the help, care, information, education, or motivation it needs to restore a healthy relationship. Let's begin right now–you can reach us anytime 24-hours a day at 1-855-4-THRIVE, or contact us by email here.
Warmly,
Dr. Anthony Centore, CEO
P.S. New Article: Does Couples Counseling Work?