Narrative therapy is a form of psychotherapy that focuses on helping clients separate problems from their personal identity. It encourages clients to construct their personal narratives, emphasizing their strengths, past victories, and life's purpose. 
By reframing their stories and externalizing issues, clients can gain insight, reduce self-blame, and become experts in their own lives. Narrative therapy can be applied to various life changes, and it empowers clients to cope with external stressors through a deeper understanding of their internal strengths and capacities. 
Keep reading to learn more about how narrative therapy services at Thriveworks could help you rewrite your story—and become a powerful tool for you to rewrite the future.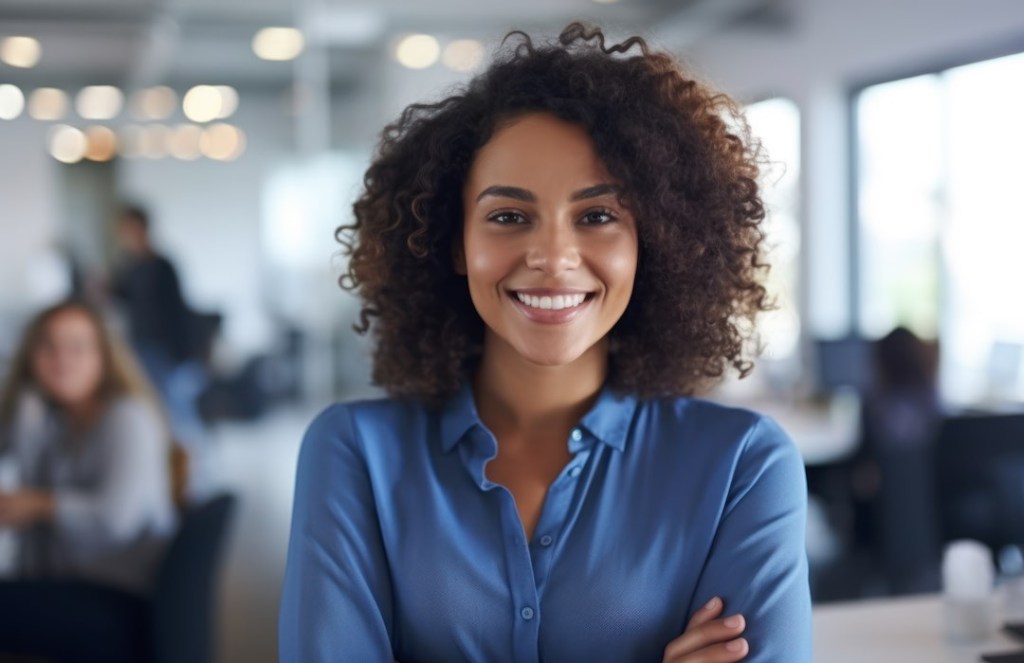 What Is Narrative Therapy?
Narrative therapy is a psychotherapy theory that focuses on externalization. Narrative therapy works to help clients gain insight into their problems by separating the problem from the person and their lived experiences. Narrative therapy aims to help the clients utilize their:
Lifetime of personal strengths

Personal victories and successes

Explore their sense of purpose
Through utilizing these narrative tools, they can make decisions and solve problems in ways that are congruent with their sense of purpose and personal values.
Narrative Therapy vs. Traditional Talk Therapy: What's the Difference?
Simply put, traditional talk therapy is more relationship-focused whereas narrative therapy focuses on individuality and externalization. Narrative therapy is a type of talk therapy (that word is used as a massive umbrella), but most people use the term "traditional talk therapy" to refer to Rogerian or person-centered therapy (PCT). 
Rogerian and humanistic therapeutic approaches are at the core of many theoretical orientations and are even an orientation all of their own. Rogerian therapy interventions focus on the relationship between the therapist and the client and how that therapeutic relationship and alliance can be used to promote client change and improvement. 
Narrative therapy as an orientation builds upon this fundamental principle by relying more heavily on the client's personal narrative (their life story, personal strengths, etc.) and using that to help the client externalize themselves from their problem and to view the problem as a separate, manageable entity. 
Want to talk to a therapist?
Start working with one of our top-rated providers. We have availability now and accept most major insurances.
What Are the Core Elements in a Personal Narrative?
Some of the core elements that are typically included in a personal narrative are: 
Stories of personal triumph

Skills and core strengths that enable personal successes past and present

Difficult and joyful moments that a client finds significant in their life 

Their future hopes for their legacy and personal reputation
A personal narrative constructed in narrative therapy aims to combine past, present, and future to allow the client to gain insight into the "full picture" of their lived experience. A personal narrative can and is composed of many different elements that are unique and personal to each individual.
How Is Narrative Therapy Applied in Counseling?
Narrative therapy can be applied as a theoretical approach or can be broken down and used by therapists who have an eclectic approach and would like to use some of its core tenets to best help clients. Typically, narrative therapy is used to help clients find meaning and increase levels of overall stress, so situations in which these skills are part of the treatment plan are some ways when it can be applied. 
A holistic narrative therapist will focus on reframing thoughts, feelings, emotions, and lived experiences into that of the personal narrative and explore ways to identify and construct meaning, thus, externalizing the client from the problem and reinforcing the idea of separate entities.
What Are Examples of Narrative Therapy?
An example of the use of narrative therapy as a whole can be seen often in counseling college students and students in early adulthood—those who need a guiding light while exploring their changing identity. Other settings in which you typically use narrative therapy are with those experiencing other significant (expected or unexpected) stages of life changes, such as:
What Is the Point of Narrative Therapy?
The point of narrative therapy is to enable the client to:
Effectively gain insight into their problems

Interpret their problems more effectively through the lens of personal strengths 

Equip the client with the ability to have a deeper insight into their actions and behaviors and their personal capacities
Narrative therapy posits that people are much more readily able to effectively cope with external stressors when they have a great understanding of their own internal processes (strengths, triumphs, capacities) and can become an "expert" in their own lives.
What Are the Core Principles of Narrative Therapy?
The core principles of narrative therapy focus on achieving externalization from the problem and enabling the client to become an "expert" in their own lives. Some core principles and tenants that narrative therapy incorporates are as follows: 
Externalization of personal goals and ideals

Working towards a reduction in self-blame 

Deconstruction of thought and feeling patterns 

The idea that reality is "socially constructed" and is what we make it to be

The idea that reality is influenced by many factors that are out of our control (environment, other people, etc)
While all of the core principles of narrative therapy are important, the view that reality is subjective and is something that is objectively "fixed" is probably one of the biggest principles that narrative therapists use to help clients gain insight and increase personal capacity.
Is Narrative Therapy a Form of CBT?
Narrative therapy is not a form of cognitive behavioral therapy (CBT). Narrative therapy has its own theoretical approach and has its own body of empirically-based research that supports it as a stand-alone theory. 
However, narrative approaches are usually combined with CBT approaches and the two theoretical orientations do share a lot of similarities and can work very well together when used in a therapeutic context. 
Narrative therapy and CBT both focus on personal capacities and an increase in overall personal resiliencies, with different focal contexts on how to achieve these goals.
What Are the 5 Steps of Narrative Therapy?
Narrative therapy is organized to have 5 core pillars or tenants that are incorporated into treatment; here are the 5 steps utilized for client success in narrative therapy: 
Personal narrative construction 

Externalization 

Deconstruction of maladaptive thoughts and core beliefs 

Increased interpretation capacities and skills

A focus on the possibility of "unique outcomes" for any given situation
They can be referred to as steps, but also recognize that they can be used in a non-linear fashion.
What Are Some Common Narrative Therapy Techniques?
Narrative therapy pulls its strength from its use of many different types of techniques. Here are some of the most common techniques used in narrative therapy: 
Personal narrative construction

: Involves crafting personal stories to gain deeper insights into one's experiences and perceptions.

Exploration of personal strengths

: Encourages identifying strengths to enhance empowerment and address challenges.

Deconstruction of blaming

: Shifts away from blame, exploring unique perspectives in narratives.

Externalization of problems

: Detaches self-identity from issues for greater control.

Exploration of self-concept

: Reflects on self-identity shaped by narratives, facilitating personal growth and empowerment in narrative therapy.
Narrative therapy techniques are usually conversation-based, with the exception of the construction of the personal narrative that is usually written out by both the therapist and the client.
What Is Narrative Re-Authoring and What Role Does It Play in Narrative Therapy?
Narrative re-authoring is the act of taking one's believed personal narrative and re-framing and deconstructing that narrative to include and highlight the client's personal strengths and capacities, community resources, social supports, etc. that enabled them to survive during that moment in time. 
Narrative re-authoring is a critical component of narrative therapy as it enables the client to disengage from a fixed outcome mindset and enables them to engage in more flexible thought patterns that allow them to focus on and identify the potential for multiple unique outcomes.
What Are the Benefits of Narrative Therapy?
The benefits of narrative therapy are numerous. Narrative therapy has been shown to: 
Significantly reduce

levels of anxiety and depression

Increase

self-esteem

and self-efficacy

Increase overall life satisfaction

Increase problem-solving capacities

Increase resiliency

Improve mood levels

Contribute to overall personal growth and development
Narrative therapy stands as a powerful approach that not only offers practical solutions to reduce anxiety, enhance self-esteem, and improve overall well-being but also empowers individuals to become the authors of their own narratives. The transformative potential of narrative therapy lies in its ability to help clients uncover their strengths, rewrite their stories, and embrace a more resilient and growth-oriented outlook.