Dialectical behavior therapy (DBT) and cognitive behavioral therapy (CBT) are two of the most commonly used approaches in psychotherapy, also known as talk therapy. They both focus on the connection between thoughts, feelings, and behaviors, and how they are intertwined.
However, each technique has slightly different focuses, and therefore different strengths and areas of effectiveness.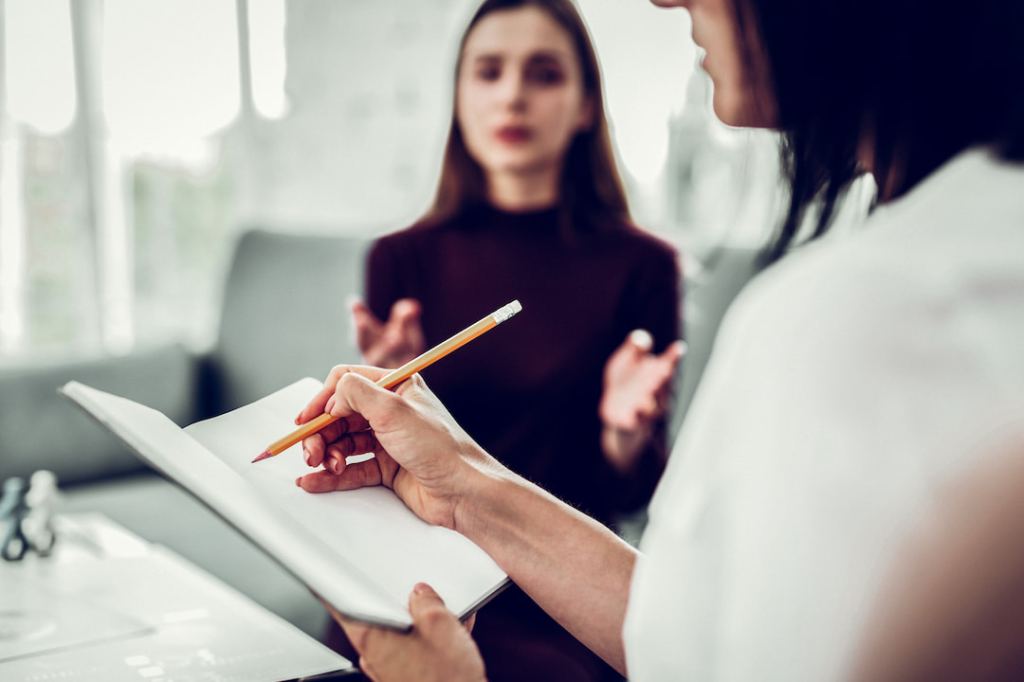 What Is CBT? What Is DBT?
Cognitive behavioral therapy (CBT) is a psychotherapy approach that assumes one's thoughts, feelings, and behaviors are connected. It works to change the way one thinks and behaves in order to encourage positive growth and change. 
Dialectical behavior therapy (DBT) is similar to CBT, but with more emphasis on emotional and social factors. DBT focuses on regulating emotions while still accepting them and connecting them to your thoughts and behaviors. This is achieved in stages.
Both of these types of therapy are used often by mental health professionals to address a wide range of conditions, from anxiety and depression to ADHD.
Is DBT More Effective Than CBT?
In the debate of DBT vs. CBT, the effectiveness of CBT and DBT is very dependent on the patient. Since both approaches are very focused on the individual, they can each work better or worse depending on who it's used for and what their issues are. However, there is a degree of overlap based on symptoms and diagnosis.
DBT might be worth looking into for people struggling with the following symptoms: 
Extreme emotions

Unstable relationships

Self-harming

Chronic suicidal ideation

Feelings of emptiness
On the other hand, CBT works well for people with a combination of the following symptoms:
Anxious mood

Depressed mood

Anger issues

Disordered eating
In the end, it is up to the discernment of mental health professionals to use each of these in the most effective way.
How Effective is CBT vs. DBT When Treating Different Conditions?
As stated above, CBT and DBT are slightly different, and therefore can be slightly more or less effective in treating specific mental health conditions. This doesn't mean that there are large gaps between the two in terms of effectiveness, but one may edge the other out when dealing with certain disorders, even if both can be used in treatment.
DBT vs. CBT for Anxiety
Because CBT offers cognitive restructuring and reframing, this technique allows the individual to identify and challenge the unhelpful or damaging thoughts they have and replace them with  positive ones as they occur. CBT also helps with relaxation techniques, lessening anxious feelings and promoting calm.
DBT is also a great tool for treating anxiety and anxiety disorders by raising one's distress tolerance. Tactics taught by DBT can include distracting oneself in order to shift focus and self-soothing. Clients are also taught to "improve" their view of the moment by being mindful and focusing on things like imagery, meaning, prayer, relaxation, taking one thing at a time, and encouragement. It can help to focus on the pros and cons of a situation.
DBT vs. CBT for ADHD
CBT can be effective in treating ADHD, and is actually one of the most common therapy approaches for ADHD. CBT teaches time management skills, helping people with ADHD with organization, prioritization, goal setting, communication, planning, and delegation.
However, DBT can also be used to treat ADHD. DBT teaches mindfulness, which can help people with ADHD slow down and pay attention to what is going on in the moment. In order to follow the steps of DBT mindfulness, they have to observe, describe, then participate in a situation. 
Another commonly used approach for treating ADHD is behavior therapy, which is meant to help people with ADHD control and reduce their disruptive behaviors.
DBT vs. CBT for Eating Disorders
For addressing eating disorders, DBT is the more effective approach of the two. It helps develop emotional regulation skills by increasing one's understanding of emotions, decreasing emotional vulnerability, and reducing emotional suffering. Eating disorders can often develop as a way of coping with intense or heavy emotions, which is why focusing on emotional regulation and distress tolerance can be effective.
CBT can also be used to treat eating disorders, as it also provides helpful psychoeducation. With psychoeducation, client's can learn different coping skills, self-esteem skills, and frustration tolerance skills. Clients can also learn ways to manage intrusive or unhelpful thoughts that reinforce maladaptive impulses, such as disordered eating.
Want to talk to a therapist?
Start working with one of our top-rated providers. We have availability now and accept most major insurances.
Can You Do DBT and CBT at the Same Time?
It is relatively common for a therapist to integrate aspects of both DBT and CBT in an effort to help the client meet their treatment goals.
There are also times when a client might be receiving CBT interventions with an individual therapist and also participating in DBT group therapy with another therapist.
DBT vs. CBT vs. ACT: What Are the Differences?
Acceptance and commitment therapy (ACT) is a type of therapy that assumes a mindful and accepting perspective of life in alignment with one's values and goals. Clients are taught to stop denying or grappling with their feelings and, instead, accept that these emotions are appropriate responses to certain circumstances and events that they need to acknowledge and process.
The process of accepting one's emotions is something that's used in some capacity in CBT, DBT, and ACT. However, they are still different techniques and are best equipped for treating different conditions. 
DBT

is more emotion-focused, and works best for clients who are struggling with severe issues like self harm, borderline personality disorder, or eating disorders.

CBT

is focused on thoughts and behavior and the connection between the two, and is focused on teaching and unlearning certain thought patterns that may not be helping the client. 

ACT

relies more on mindfulness and experiential awareness and less on direct teaching moments. It focuses on noticing negative thoughts and self-talk patterns and, through that, changing those patterns.
CBT and DBT vs. EMDR: How Are They Different?
Eye-movement desensitization and reprocessing (EMDR) is based partially in CBT, but it deals with a much more specific set of issues. EMDR is a type of therapy that uses rapid lateral movements, such as a finger moving back and forth or a ball moving across a screen, to decrease the emotional symptoms associated with trauma. 
Through this, people can remember different past events with clarity and start to process them. This approach is mostly used to process trauma, such as with cases of PTSD. 
Though CBT and DBT can also be used to help people who have experienced trauma, EMDR is specifically meant to help people remember past trauma, process those events, and overall reduce a traumatic event's emotional impact.