Our Providers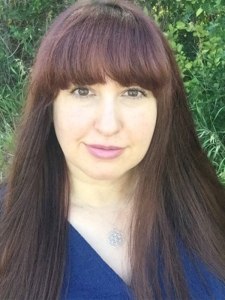 Self Pay Rate: $99
Brittany English, LPC
Philosophy of Care 
Brittany English is a Licensed Professional Counselor who specializes in working with children and adolescents who have experienced life difficulties and/or trauma. She has over 15 years of experience working in the mental health field, and she obtained a bachelor's degree in psychology and a master's degree in clinical mental health counseling. 
Brittany was trained in EMDR therapy by Francine Shapiro's EMDR Institute, and she completed the EMDR Child Specialist Intensive Training through Ana Gomez's Agate Institute. She also has training in play therapy, trauma-focused cognitive behavioral therapy (TF-CBT), dialectical behavior therapy (DBT), expressive arts therapy, and sandtray therapy. 
Brittany is passionate about working with children, adolescents, and their families. She believes in incorporating a variety of methods and techniques in order to create an individualized treatment plan that will keep the client interested and engaged in the therapeutic process, and she strives to create a warm, supportive space to assist in their healing journey. 
Education 
Master of Science in Clinical Mental Health Counseling
University of Phoenix 
Specialties 
Trauma

Abuse

Grief and Loss

Domestic Violence

Major Life Changes

Divorce

Parent-Child Relationship

Self-Esteem

PTSD

Depression

●

Anxiety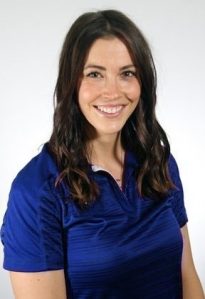 Self Pay Rate: $99
Caitlyn Sears, Resident in Counseling
Philosophy of Care
Caitlyn Sears is a Resident in Counseling who is excited to put what she is learning in the classroom to practical use. Caitlyn is ready to learn people's stories and grow as a counselor. Her passion lies with counseling adolescents and young adults; however, she is more than happy to work with anyone. Caitlyn has run domestic violence and DUI groups in the past. She believes in giving her clients the power to break free from their past and the strength to create their future.
Caitlyn completed her master's degree in Counseling at Ottawa University. In her personal life, she loves to play basketball, go for runs, listen to music, read books, and engage in community service and humanitarian work.
Caitlyn is passionate about helping you live the most fulfilling, happy life you can. Everyone's life and personality are different, so it won't look the same for everyone. To Caitlyn, a huge part of counseling is meeting her clients where they are at and helping them grow in the direction they want to. She believes in controlling what you can control and letting go of the rest. Much of our stress and unhappiness stems from trying to control what is wholly out of our control. The process of letting go of that desire and being okay with a little chaos can be hard, but that's what Caitlyn is here for!
"Life is simple. Everything happens for you, not to you. Everything happens at exactly the right moment, neither too soon not too late. You don't have to like it…it's just easier if you do."
Education
Ottawa University
Master of Counseling
Specialties
Adolescent Counseling
Anxiety
Depression
Life Transitions
Alcohol/Substance Abuse
Self-Growth
Counseling for College Students
Self-Image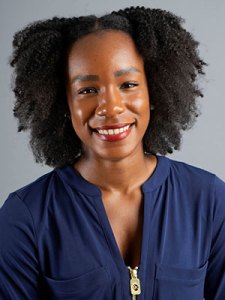 Self Pay Rate: $99
Courtney Dunson, Resident in Counseling
Philosophy of Care
"We have within us an extraordinary capacity for love, joy, and unshakeable freedom." -Jack Kornfield
Courtney is passionate about helping individuals build connection with themselves and expand that connection into a positive relationship with their environment. Through life's experiences, we learn how to navigate through hardships to the best of our ability. However, Courtney understands how these hardships can leave us wounded and feeling as if we can no longer recognize ourselves. Courtney loves to challenge that disconnection and empower clients to re-engage with their values to work towards self-authenticity once again.
Courtney's counseling philosophy includes unconditional positive regard and creating a life that fosters meaning. Often, we are convinced that for life to have meaning, we need to show what we can do rather than who we are. By showing a person their abilities rather than their limitations, clients can then see the value that they naturally bring to their environment.
Courtney's experiences have helped shape her into the empathetic, driven counselor she is. She has worked in applied behavioral analysis (ABA) with children diagnosed with autism and their families, helped implement life skills and family preservation interventions, and worked with eating disorder diagnoses.
Courtney has also had the opportunity of running groups, specifically CBT, DBT, Relapse Prevention, Multifamily, Process, and Recovery and Goals.  At Thriveworks, she is excited to work with clients ages 7+.
In the counseling room, Courtney employs many therapeutic strategies, all with one goal in mind: to meet you where you're at. She favors a person-centered approach with an emphasis in CBT (focusing on creating a healthy mental and emotional space) and DBT (focusing on creating healthy and intentional behaviors).
Specialties
Eating Disorders
Anxiety
Depression
Autism Therapy for Families and Individuals
OCD
PTSD
Grief/Loss
Coping Skills
Military Life
Mindfulness
Family Dynamics
Life Adjustments/Transitions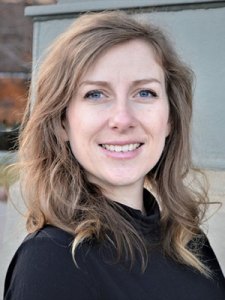 Self Pay Rate: $99
Kayla Thompson, Resident in Counseling
Philosophy of Care
Kayla Thompson is a Resident in Counseling (RIC) who specializes in helping children, teens, and adults with conditions or concerns surrounding grief, parenting, peer support, substance abuse, trauma, and assertiveness-based difficulties. Kayla is also passionate about helping adolescents during difficult transition periods.
Kayla utilizes a well-rounded approach highlighting certain aspects in Alderian and Choice and Reality Theories. She believes humans are social beings whom all need a sense of belonging and the choices they make determine the outcome of their goals. Her philosophies include helping clients work towards a healthier and happier lifestyle and to help them develop beneficial outlets and coping mechanisms.
Kayla always enjoys watching clients come in and reach their goals through healthy outlets and coping skills. She understands from personal experience that some transitions are painful and confusing and expressing yourself can be challenging. Kayla strives to be a supportive individual through her warmth and outward empathy.
Specialties
Youth Counseling
Life Transitions
LGBTQ youth
Stress
Anxiety
Depression
Grief and Loss
Substance Abuse
Trauma
Parenting
Lauren Mingle, MA, LPCC
Philosophy of Care
Lauren Mingle is a Licensed Professional Counselor Candidate (LPCC) in the state of Colorado with over 5 years of professional experience. She specializes in working with couples, families, children, teens, adults, and seniors who are faced with a myriad of struggles, including anxiety, communication issues, anger, trauma, and depression.
Lauren earned her Master's degree in Marriage, Couples, and Family Counseling/Therapy from the University of Northern Colorado. She uses person-centered (PCT), collaborative, strength-based, solutions-focused (SFT), and emotionally-focused (EFT) approaches to meet people where they are at and work with them to best meet their needs and goals.
Lauren encourages you to call or go online to schedule a session with her. The first step of reaching out for therapy is often the hardest but is always worthwhile. She will be with you throughout your journey toward reaching your mental health goals and is excited to work with you.
Education
Master's in Marriage, Couples, and Family Counseling/Therapy
University of Northern Colorado
Specialties
Children/ Youth/ Adolescents
Anxiety
Self-esteem
Trauma/ Stress/ PTSD
Grief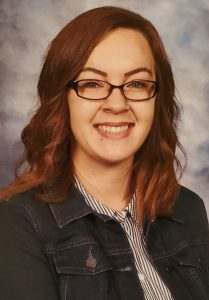 Self Pay Rate: $99
Mariah Bennett, Resident in Counseling
Philosophy of Care
Mariah Bennet is a Resident in Counseling (RIC) with over 2 years of experience offering counseling and therapy to children, teens, and adults who are suffering from a wide range of mental health concerns, including anxiety, depression, anger issues, dysfunctional relationships, poor coping skills, grief, school issues, low self-esteem, and chronic stress.
Mariah received her Bachelor of Science in psychology from CSU-Pueblo and her Master of Arts in Counseling and Human Services from UCCS. Before working with Thriveworks, she worked as an elementary school counselor, as a mental health technician, and as a therapist. Through these experiences, Mariah gained valuable experiences and insights which allow her to feel comfortable in working with people in crisis as well as many stages of life.
Through each counseling session, Mariah is genuine, compassionate, and non-judgmental. She sees the strengths in people and works to acknowledge the strengths and build on them. Each client and each session is individualized based upon what the client needs. She is trained in many different theoretical bases and draws from these when the situation calls for it. Mariah is particularly drawn to cognitive behavioral therapy (CBT), which guides clients on their journey to unlocking a positive belief system in themselves and helps them to challenge their negative beliefs.
Mariah believes in approaching each session and each client with unconditional positive regard. Her goal is to make sure each client feels like she is a safe person to talk to, no matter their ethnicity, socioeconomic background, sexual orientation, or gender identity.
Education
Master of Arts in Counseling and Human Services
University of Colorado
Specialties
Anxiety
Self-esteem
Conflict resolution
Life-adjustment and transitions
Career planning
College or school related stress
Body image
Depression
LGBTQIA+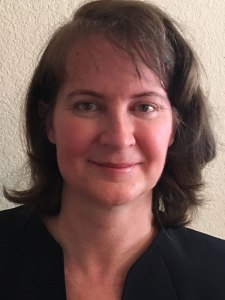 Self Pay Rate: $99
Cheryl Spice, Resident in Counseling, RN
Philosophy of Care
Cheryl Spice is a Resident-in Counseling (RIC) with over 13 years of combined professional experience working with children, teens, adults, and seniors who are coping with anxiety, depression, abusive relationships, chronic stress, dysfunctional family dynamics, and more.
Cheryl brings unique experience to Thriveworks with her in-depth medical training. As a registered nurse, she has experience working with people struggling with a medical diagnosis or who are trying to navigate the medical system. As a school counselor, she also has ample experience working with children. She enjoys working with all ages and has the most experience and skill working with children and adolescents aged 3-18.
Cheryl draws on an eclectic knowledge base to use what is needed for the individual client. Typically, she likes to take a humanistic, client-centered focus on counseling. Some examples of strategies she will use include choice/reality theory, cognitive behavioral (CBT), interpersonal, systemic, guided imagery, mindfulness/mediation, solutions-focused, and dream analysis. She'll help you to find new personal growth and self-satisfaction with personalized care that fits your unique needs.
Education
Masters Degree in Community Clinical Counseling
Masters Degree in School Counseling
University of Colorado
Specialties
Health and nutrition
ADHD
Autism
Life transitions
Abusive relationships
Anxiety/depression
Family Therapy/Parenting
Stress
Grief and Loss
Military Life
Social Skills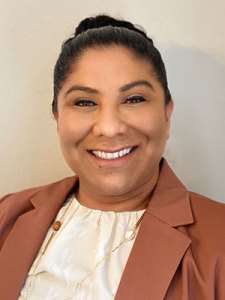 Self Pay Rate: $99
Elizabeth Rosas, LMFT
Philosophy of Care
Elizabeth Rosas is a Licensed Marriage and Family Therapist who specializes in anxiety, depression, anger, child therapy, family therapy, ADHD, social skills, self-improvement, suicidal thoughts, grief and loss, Christian counseling, parenting support, and autism. Elizabeth has 13 years of experience working in the mental health field. Specifically, she's worked with children and adolescents in school, in-home services, and outreach programs. In addition, she has 5 years of experience working with children with Autism and their families.
Elizabeth also has unique experience running small groups with adolescent and teen girls. She focused on self-esteem, positive identity, mediation, and building positive coping skills. On the other hand, she's done parenting workshops that focus on positive parenting tips, behavior strategies, setting goals within the family, healthy boundaries, and communication skills.
Elizabeth believes every individual and family is unique and wonderful. There is simply no one like you — with your past, goals, dreams, culture, and family. Because of this, she draws on a variety of strategies when counseling a client.
At its core, Elizabeth's counseling practice is one of positivity, empathy, and genuineness. She works to form a healthy relationship with her clients and always keeps them at the center of a session. When the time calls for it, she's trained in interventions such as Cognitive Behavioral Therapy (CBT- identifying negative thoughts and replacing them with positive ones), mindfulness, and art and play therapy.
Elizabeth believes we can all grow and strive to be our better selves with the right support and by learning new tools. To her, our current situation is not an accurate representation of our future. We may not have the power to change how we got here, but we have the power to change where we end up. Elizabeth does this by empowering her clients through encouragement, trust/respect, and increasing their self-understanding. In a counseling session with Elizabeth, the focus is on you and your personal growth.
In her own life, she carries through the values she displays as a counselor. She believes children are our future, and as such, she loves investing time in supporting the community by giving back to programs that support activities for youth. She has volunteered at many schools.
Specialties
Anxiety
Depression
Anger
Children
Adolescents
Family therapy
ADHD
Social skills
Self- improvement
Suicidal thoughts
Grief and loss
Christian Counseling
Parenting support
Autism
Self Pay Rate: $99
Jerry Noel, LPC
Philosophy of Care
Jerry Noel is a Licensed Professional Counselor (LPC) who has 22 years of experience as a school counselor and over 15 years of experience as a professional counselor. During that time, Jerry has put his heart, skills, and time into helping adolescents and adults reach their full potential. His vast experience has offered him opportunities to work with countless people and their unique experiences.
Jerry is an empathetic, nonjudgmental counselor who sees the power in his clients even when they cannot see it themselves. He strives to guide clients to their own problem-solving abilities so they can achieve their goals. Jerry's certifications in choice theory counseling and reality therapy give him unique insight into his clients' inner selves and how they make choices, set goals, and problem-solve. His passion lies in helping his clients realize they have a choice in how they act, feel, and respond to stimuli. There is nothing and no one in this world that can make you act or think in any certain way--you have the power to create your own reality.
Jerry guides his clients to this understanding with empathy and acknowledgement using strategies from choice theory. These concepts can be difficult to learn, and even harder to implement, but Jerry's expertise, empathy, and care guides clients in meeting their goals. Of course, one psychological theory does not sum up the scope of Jerry's passions. He also believes in the power of using one's strengths, laughter, and physical exercise as ways to relieve pain and meet your goals.
Specialties
Anxiety
Depression
Stress
Relationships
PTSD
OCD
Gay, Lesbian, Bisexual, Transgender, and Questioning (GLBTQ)
Self-Improvement (stress management, time management, coping skills, assertiveness, mindfulness)
Child abuse
Parenting issues
College mental health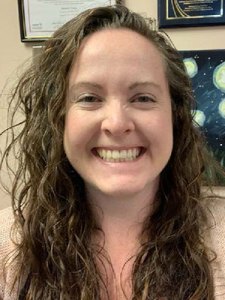 Self Pay Rate: $129
Kristin Cronk, Psychologist Candidate
Philosophy of Care
"You were born with potential. You were born with goodness and trust. You were born with ideals and dreams. You were born with greatness. You were born with wings. You are not meant for crawling, so don't. You have wings, learn to use them and fly." – Rumi
Kristin is passionate about empowering those around her to improve their lives through self-knowledge. She strives to help clients find their voice, strength, and meaning in their experiences. She believes that no one should have to walk the path of trauma and recovery alone, and she works tirelessly to ensure that her clients never have to.
Kristin also makes it a point to always look at clients as whole people, not just a problem to be solved. We are not just our trials, but our individual beliefs, personal history, cultural heritage, and lived experiences, among many other things. Those are the aspects that will flavor her work with a client.
She has a particular passion for working with elementary-aged children as this age is a critical period for growth but can also be incredibly challenging. She loves helping children acclimate to the school environment, cope with emotional difficulties or trauma, or simply work to build the skills needed for success as they are growing and find their place in the world.
Kristin believes that each client is an expert on themselves, and her job is to work collaboratively with them using a strength-based approach. She believes everyone deserves to feel safe, loved, and capable. She also believes we all have the power to create that life for ourselves, and sometimes we just need to work as a team to discover what needs are not being met.
Kristin's job as a therapist is to hold a space in which the client feels they can safely approach whatever difficulty they face, and work through it in a supportive and empowering way.
Kristin is most comfortable with clients aged 5-13 but can see clients as young as 3 and as old as 21. She utilizes therapeutic strategies such as play therapy, mindfulness-based, Collaborative Problem Solving, Solution-Focused Therapy, Somatic Therapy, and Animal-Assisted Therapy (her 7-year-old Australian Shepherd/Husky rescue dog, Juno, is the best assistant!)
Kristin's experiences have ranged from teaching English in Paris to working as a paraeducator and substitute teacher to working in a residential setting for children dealing with trauma. During her time working in the residential center, she had the opportunity to explore different treatment modalities, including  play therapy, animal assisted therapy, dance and movement therapy, and art therapy in client-directed sessions aimed at helping the children she served to work through their trauma in a safe and meaningful way.
For the last year and a half, she's worked as a school psychologist serving military families and children in an elementary school on Fort Carson.
Specialties
Child and Adolescent Therapy
Autism Spectrum
Trauma and/or PTSD
Emotional Regulation difficulties
Learning disabilities or more general educational difficulties
Anxiety
Depression
Body image
Self-esteem
Social anxiety
Self-harm and Suicidal Ideation
Executive Functioning Difficulties, including ADHD