Our Providers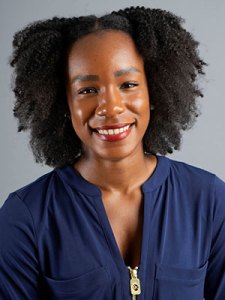 Self Pay Rate: $99
Courtney Dunson, Resident in Counseling
Philosophy of Care
"We have within us an extraordinary capacity for love, joy, and unshakeable freedom." -Jack Kornfield
Courtney is passionate about helping individuals build connection with themselves and expand that connection into a positive relationship with their environment. Through life's experiences, we learn how to navigate through hardships to the best of our ability. However, Courtney understands how these hardships can leave us wounded and feeling as if we can no longer recognize ourselves. Courtney loves to challenge that disconnection and empower clients to re-engage with their values to work towards self-authenticity once again.
Courtney's counseling philosophy includes unconditional positive regard and creating a life that fosters meaning. Often, we are convinced that for life to have meaning, we need to show what we can do rather than who we are. By showing a person their abilities rather than their limitations, clients can then see the value that they naturally bring to their environment.
Courtney's experiences have helped shape her into the empathetic, driven counselor she is. She has worked in applied behavioral analysis (ABA) with children diagnosed with autism and their families, helped implement life skills and family preservation interventions, and worked with eating disorder diagnoses.
Courtney has also had the opportunity of running groups, specifically CBT, DBT, Relapse Prevention, Multifamily, Process, and Recovery and Goals.  At Thriveworks, she is excited to work with clients ages 7+.
In the counseling room, Courtney employs many therapeutic strategies, all with one goal in mind: to meet you where you're at. She favors a person-centered approach with an emphasis in CBT (focusing on creating a healthy mental and emotional space) and DBT (focusing on creating healthy and intentional behaviors).
Specialties
Eating Disorders
Anxiety
Depression
Autism Therapy for Families and Individuals
OCD
PTSD
Grief/Loss
Coping Skills
Military Life
Mindfulness
Family Dynamics
Life Adjustments/Transitions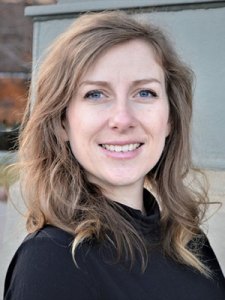 Self Pay Rate: $99
Kayla Thompson, Resident in Counseling
Philosophy of Care
Kayla Thompson is a Resident in Counseling (RIC) who specializes in helping children, teens, and adults with conditions or concerns surrounding grief, parenting, peer support, substance abuse, trauma, and assertiveness-based difficulties. Kayla is also passionate about helping adolescents during difficult transition periods.
Kayla utilizes a well-rounded approach highlighting certain aspects in Alderian and Choice and Reality Theories. She believes humans are social beings whom all need a sense of belonging and the choices they make determine the outcome of their goals. Her philosophies include helping clients work towards a healthier and happier lifestyle and to help them develop beneficial outlets and coping mechanisms.
Kayla always enjoys watching clients come in and reach their goals through healthy outlets and coping skills. She understands from personal experience that some transitions are painful and confusing and expressing yourself can be challenging. Kayla strives to be a supportive individual through her warmth and outward empathy.
Specialties
Youth Counseling
Life Transitions
LGBTQ youth
Stress
Anxiety
Depression
Grief and Loss
Substance Abuse
Trauma
Parenting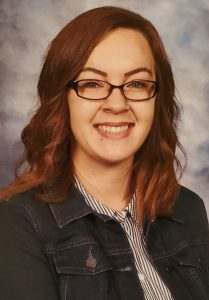 Self Pay Rate: $99
Mariah Bennett, Resident in Counseling
Philosophy of Care
Mariah Bennet is a Resident in Counseling (RIC) with over 2 years of experience offering counseling and therapy to children, teens, and adults who are suffering from a wide range of mental health concerns, including anxiety, depression, anger issues, dysfunctional relationships, poor coping skills, grief, school issues, low self-esteem, and chronic stress.
Mariah received her Bachelor of Science in psychology from CSU-Pueblo and her Master of Arts in Counseling and Human Services from UCCS. Before working with Thriveworks, she worked as an elementary school counselor, as a mental health technician, and as a therapist. Through these experiences, Mariah gained valuable experiences and insights which allow her to feel comfortable in working with people in crisis as well as many stages of life.
Through each counseling session, Mariah is genuine, compassionate, and non-judgmental. She sees the strengths in people and works to acknowledge the strengths and build on them. Each client and each session is individualized based upon what the client needs. She is trained in many different theoretical bases and draws from these when the situation calls for it. Mariah is particularly drawn to cognitive behavioral therapy (CBT), which guides clients on their journey to unlocking a positive belief system in themselves and helps them to challenge their negative beliefs.
Mariah believes in approaching each session and each client with unconditional positive regard. Her goal is to make sure each client feels like she is a safe person to talk to, no matter their ethnicity, socioeconomic background, sexual orientation, or gender identity.
Education
Master of Arts in Counseling and Human Services
University of Colorado
Specialties
Anxiety
Self-esteem
Conflict resolution
Life-adjustment and transitions
Career planning
College or school related stress
Body image
Depression
LGBTQIA+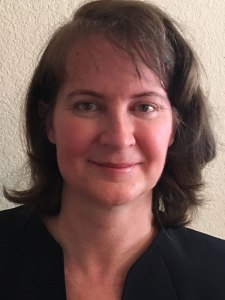 Self Pay Rate: $99
Cheryl Spice, LPC, RN
Philosophy of Care
Cheryl Spice is a Licensed Professional Counselor with over 13 years of combined professional experience working with children, teens, adults, and seniors who are coping with anxiety, depression, abusive relationships, chronic stress, dysfunctional family dynamics, and more.
Cheryl brings unique experience to Thriveworks with her in-depth medical training. As a registered nurse, she has experience working with people struggling with a medical diagnosis or who are trying to navigate the medical system. As a school counselor, she also has ample experience working with children. She enjoys working with all ages and has the most experience and skill working with children and adolescents aged 3-18.
Cheryl draws on an eclectic knowledge base to use what is needed for the individual client. Typically, she likes to take a humanistic, client-centered focus on counseling. Some examples of strategies she will use include choice/reality theory, cognitive behavioral (CBT), interpersonal, systemic, guided imagery, mindfulness/mediation, solutions-focused, and dream analysis. She'll help you to find new personal growth and self-satisfaction with personalized care that fits your unique needs.
Education
Masters Degree in Community Clinical Counseling
Masters Degree in School Counseling
University of Colorado
Specialties
Health and nutrition
ADHD
Autism
Life transitions
Abusive relationships
Anxiety/depression
Family Therapy/Parenting
Stress
Grief and Loss
Military Life
Social Skills