Meet our Clinicians
---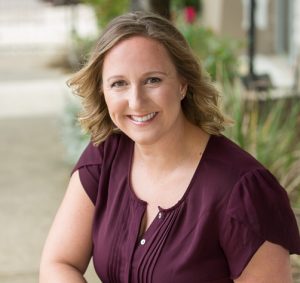 Ann K. White, LPC
Ann K. White is a Licensed Professional Counselor providing individual therapy to people with a range of concerns from substance use to bipolar disorder. She offers a person-centered approach in a safe environment to explore, express, and motivate an individual toward personal growth and understanding. She uses a collaborative approach to therapy that is client-driven, and strength-based recognizing each person is unique and requires different methods to find change in their current life status.
Ann has a Master's degree in Education from the State University of New York at Plattsburgh and a Master's in Mental Health Counseling from Argosy University in Sarasota, Florida. She has worked in a variety of settings in Florida and Texas including residential treatment centers for substance use, anxiety, depression, schizophrenia, and bipolar disorders. She has a knowledge base of 12 step programs as well as alternatives. She has provided psycho-education, individual and group therapy. Ann utilizes evidence-based therapies to include: Motivation Interviewing, Solution-Focused Brief Therapy, Positive Psychology, Cognitive Behavioral Therapy, and Dialectical Behavioral Therapy.
Ann's Specialties:
Chemical Dependence
Dual Diagnosis (Mental Health concerns plus drug or alcohol addictions)
Anxiety
Bipolar/Schizophrenia
Relationship Issues
Communication and Boundary Issues
Clients Age 18 and over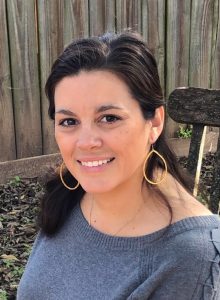 Marisa Ybarra, LPC
Marisa Ybarra is a Licensed Professional Counselor with a masters in Counseling from the University of Texas A&M Central Texas. Marisa has worked for many years with adolescents and children who are experiencing depression, anxiety, anger, low self-esteem, opposition/defiance, and family issues. She works with families on skill building in the areas of communication, conflict resolution, setting and following home expectations and responsibilities, among others.
Marisa's approach to therapy combines person-centered and solution-focused approaches. She utilizes play therapy with younger clients and applies frameworks such as cognitive behavioral therapy, family systems and narrative therapy to help her clients set goals and work through the blockages that keep them from success.
Marisa also enjoys working with young adults in college or making challenging transitions in their lives and overall wellness. She has many years of experience working with children, teenagers and their families. She can help your family work through difficult life events such as divorce and issues of custody. She can help your child find relief from the depression and anxiety that makes them feel left out and feel "different." She can help your family cope and manage the challenges of ADD/ADHD, ODD, autism, and attachment disorder.
Marisa's specialties:
Preference for clients ages 4-22
Child therapy
Adolescent counseling
Young college students
Life transitions
Family counseling
Behavioral interventions
Conflict resolution
ADD/ADHD, ODD, Autism and Attachment Disorders
Anxiety or Depression
Anger or Low-Self-esteem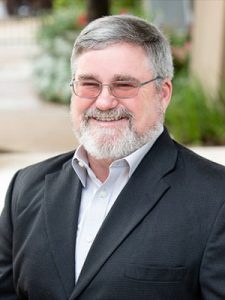 Scott Spaw, LPC-S
Scott is a Licensed Professional Counselor – Supervisor who has worked with diverse populations throughout his career.  Scott is a graduate of Texas A&M University and Stephen F. Austin State University's Community Counseling program.  Scott's extensive experience includes working in community based outpatient settings, both behavioral and substance abuse treatment residential treatment centers, juvenile justice programs, private prisons, and wilderness programs.  Scott has also helped open three treatment facilities in the state of Texas.
Scott has experience working with a variety of issues and diverse populations.  His work with clients spans a variety of issues ranging from anxiety, depression, bipolar disorder, grief and loss, and family relationship issues. Scott has worked for many years with adolescents who are experiencing depression, anxiety, anger, low self-esteem, grief and loss, trauma, sexual abuse, opposition/defiance, and family issues. Some of his treatment modalities include Cognitive Behavioral Therapy (CBT), Strengths Focused, Choice Theory, Solution Focused, Motivational Interviewing, and Positivity Psychology. Scott is committed to developing safe and trusting relationships with his clients and working with them to achieve their self-identified goals. He uses a diversified approach specific to the needs of each client and is able to affect positive change and growth.
Scott's Specialties:
Teen boys ages 13 and older
Oppositional/Defiant
Family Relationship counseling
Couples counseling
Anxiety
Depression
Anger Management
Low Self-esteem
Grief and Loss
Trauma
Sexual Abuse
Substance Abuse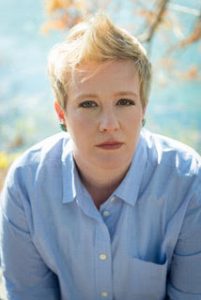 Elijah Stinger, LCSW
Elijah Stinger is a Licensed Clinical Social Worker and is a graduate of the Abilene Christian University School of Social Work. For the last 7 years, Elijah has helped clients of all ages navigate various mental illnesses or emotional distress at inpatient and outpatient levels of care. During this time she has provided individual, family, and group therapy within a psychiatric hospital. Previously, she spent 2 years in fieldwork facilitating family reunification, being culturally sensitive to acculturation issues and mentoring at-risk youth.
As an individual who has sat on both sides of the therapeutic relationship, Elijah is an approachable, down-to-earth, warm, and supportive social worker and therapist who brings a balanced sense of relief and humor to the therapy room. One of Elijah's gifts is putting new patients at ease during their first session. She understands that opening up to a stranger can be difficult and uncomfortable, so developing an immediate rapport with clients is an important part of her therapeutic process.
Her approach is person-centered, adapting to clients' individual needs while primarily operating from a cognitive behavioral (CBT) or a dialectical behavioral (DBT) framework with an emphasis on generating creative and practical strategies to ease presenting issues, adjust thoughts and behaviors that create obstacles to wellness, and to help you find some relief. She assists clients in managing distress, regulating their emotions, and maintaining positive interpersonal relationships.
She works with individuals and couples seeking help with a variety of issues, including depression, anxiety alleviation, strengthening self-esteem, assertiveness, creating and maintaining healthy boundaries, social anxiety, relational difficulties, and personal growth. Elijah has a passion for working with members of the LGBTQ+ community, young persons in the midst of emerging into adulthood, and those wishing to explore their experiences and make meaning of life's inevitable struggles.
Elijah's specialties:
Ages 12 +
LGBTQ+ related issues
Internet and Video-Gaming Addictions
Young persons entering adulthood
Couples issues
Family issues
Anger Management
Self-esteem and Assertiveness training
Anxiety or Depression
Personal growth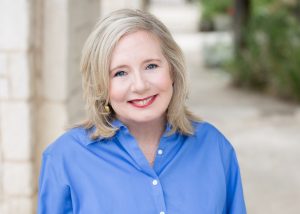 Susan Wills, LPC
Shy or have social anxiety? Susan Wills has overcome this and can help you, too. Susan is a Licensed Professional Counselor who works with clients who are seeking: Increased Self-Confidence, Integrity, Wealth, Friends, Satisfying relationships, A family, and A job you love that fills your life with meaning. Her pursuit of a meaningful life is never ending and she has attended more workshops, trainings, counseling groups, and coaching than we can list here. If you are looking for new information, new tools to cope, and a new way to achieve the happiness you want and deserve in life, let's start working together!
Some of Susan's professional training experience and specializations include: Addiction Recovery, Confidence building and self-esteem, Creating a mentally healthy home (including dealing with toxic relatives), Marriage counseling and relationship repair. Managing chronic pain, Healing your past, and Taking yourself from failure to success.
Susan works with families and children ages 5 and above, so she can work through any type of parenting and family issues, couples and relationship issues and more. Susan has immediate openings and looks forward to meeting you soon!
Susan's Specialties:
Improving Self-confidence and Self-esteem
Overcoming Shyness and Social Anxiety
Improving Relationships
Finding the job that gives your life meaning
Addiction, Recovery and Healthy Living
Creating a mentally healthy home
Marriage Counseling
Managing Chronic Pain
Ages 5+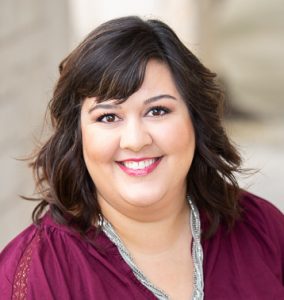 Kamini Verma, LCSW-Supervisor
Kamini Verma is a Licensed Clinical Social Worker and is working towards becoming a Registered Play Therapist. She obtained her master's degree in clinical social work from University of Texas Steve Hicks School of Social Work and her undergraduate degree in Psychology and English from Southwestern University in Georgetown, TX. Kamini is also a Trust Based Relational Intervention ® Certified Educator and Board Approved Clinical Supervisor. She has attended level one training for Theraplay interventions.
Kamini worked for eight years as an advocate for children in the foster care system before transitioning to helping children in residential care with neurobehavioral concerns. Kamini is passionate about assisting children and their families through periods of healing, development and growth. She has 10+ years of experience working with children, adolescents and their families on topics related to healing from trauma and abuse, crisis intervention, creating home stability, adoption, attachment, grief and loss, mindfulness and questions of sexuality.
Kamini utilizes a variety of therapeutic interventions including, child-centered play therapy, experiential play therapy, solution-focused therapy and cognitive behavioral therapy with children and teenagers. Kamini is currently focusing her practice on children aged from 5-12 years old.
Kamini's specialties:
Children ages 5-12 years of age
Adoption related concerns
Parenting Support
Trauma and PTSD
Child Abuse
Crisis Intervention
Attachment
Grief and Loss
Questioning Sexuality
Child-centered play therapy