Meet our Clinicians
---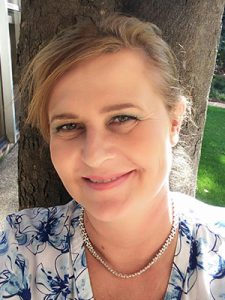 Maggie McCreary, LCSW-S
Maggie McCreary has been a Social Worker for 25 years and Licensed Clinical Social Worker for 15 years providing counseling and coaching to adolescents, adults, couples and families in private practice. She received her undergraduate degree in Psychology from the University of Texas at Austin and her graduate degree from the University of Houston, Graduate School of Social Work. She is also a state approved social worker supervisor. Maggie not only has an extensive counseling background but also a strong medical background, having worked for many years as a medical social worker as well, helping families in crisis, assisting with trauma, grief and loss, and helping people adapt to chronic and acute illness. She is conversational in Spanish.
Maggie is compassionate and experienced and believes that many times clients know the problems and the solutions to those problems but struggle to get relief or meet their goals.  She helps establish rapport and goals with you, customizing therapeutic techniques to help you find relief and achieve greater happiness and satisfaction. She uses an eclectic approach including, CBT, motivational interviewing, positive psychology, mindfulness and relaxation and systems theory among others.
Specialties include:
Depression/Anxiety
Grief and loss, PTSD
Coping with stress, medical/aging issues
Trauma and crisis
Relationship/ Family therapy
Premarital and divorce counseling
Career and life coaching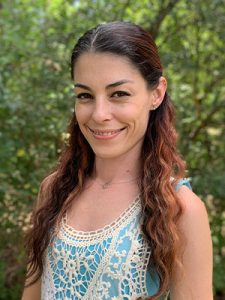 Dr. Jamie Freda, Psychologist
Dr. Jamie Freda is a Licensed Clinical Psychologist and holds a Doctor of Psychology degree from Argosy University - Washington D.C. She has extensive experience administering psychological and neuropsychological assessments to children, adolescents, and adults, with a primary focus on ADD/ADHD, mood and personality, behavioral issues, and neurocognitive disorders.
Dr. Freda enjoys helping clients with anxiety, depression, poor self-esteem, difficulty with life transitions, and burnout achieve their personal goals through client-centered, solution-focused, CBT, and ecotherapy approaches.
As a lover of gardening and all things outdoors, Dr. Freda often invites aspect of nature into her counseling sessions. She strives to create a space where clients can build their resiliency against the overstimulation and stress of everyday life by combining mindfulness, relaxation, and nature-based practices with biofeedback technology, a technique she's termed "ecofeedback."  Ecofeedback encourages clients to monitor and control the physiological changes that occur as they harness the calming and restorative powers of reconnecting with nature.
Dr. Freda's Specialties:
Anxiety/Depression
Stress Management/Relaxation Training
Ecotherapy/Nature Therapy
Biofeedback/Ecofeedback
Personal Growth/Self-Esteem/Self-Awareness
Mind/Body Connection
Phase of Life/Life Transitions
Emotional, Mental, and Spiritual Burnout
Psychological and Neuropsychological Assessments
ADD/ADHD Assessments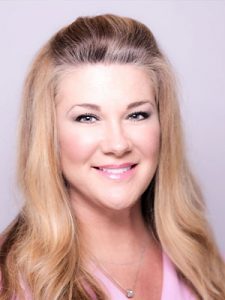 Amy J. Loe, LPC
Amy Loe is a Licensed Professional Counselor for over 10 years, providing therapy to individuals, couples and adolescents. Amy has a Masters degree in Professional Counseling from the University of Texas at San Antonio. She has worked in a variety of setting including substance abuse treatment centers, holistic wellness centers as well as private practice.
Ms. Loe finds it to be most rewarding working directly with her clients in a warm, comfortable, and non-judgmental environment. She likes to provide a space that clients feel comfortable processing difficult emotions so they can leave the session feeling a greater sense of resilience, confidence, and happiness. Amy believes that starting with a strength-based and relational approach and tailoring the sessions to your needs, is important in building rapport and trust in the session. Some modalities used in her practice include Cognitive Behavioral Therapy, Rational Emotive Behavioral Therapy, Existential, Person Centered Therapy, Reality Therapy and Mindfulness. Specialties
Amy's Specialties:
Depression
Abuse/ Trauma
Addiction/ Recovery
Relationship Issues/ Infidelity
Loss/ Grief
Anger Management
Stress/ Anxiety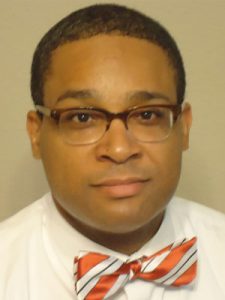 Mark Bolin, LPC
Mark is a Licensed Professional Counselor with a Masters of Arts degree in Professional Counseling from Lindenwood University in St. Charles, Missouri. His experience includes working with pre-teens ages 10+, teenagers, young adults, and adults. While working in correctional mental health and residential treatment for neurobehavioral pre-teens and teenagers, he has provided counseling services to a wide array of individuals for nearly 12 years. The past 4 years have been dedicated to growing his private practice and helping people achieve their goals.
Mark's approach to counseling is person centered, goal oriented, and solution focused. He believes the client should be involved in every aspect of his or her therapeutic well-being. Mark believes having a conversation with a client is better than providing treatment to a patient.
Mark has experience in dealing with issues related to anger management, domestic violence, anxiety, couples counseling, depression, divorce, grief counseling, psychotic disorders, and stress reduction. Now offering Telementalhealth services using a HIPPA compliant secure video platform.
Mark's Specialties:
Clients ages 10+
Pre-teens specialist
Adolescent counseling
Couple and Family counseling
Drug and Alcohol abuse counseling
Suicide prevention
Risk assessments for at-risk youth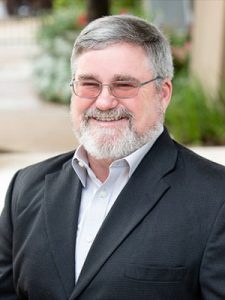 Scott Spaw, LPC-S
Scott is a Licensed Professional Counselor – Supervisor who has worked with diverse populations throughout his career.  Scott is a graduate of Texas A&M University and Stephen F. Austin State University's Community Counseling program.  Scott's extensive experience includes working in community based outpatient settings, both behavioral and substance abuse treatment residential treatment centers, juvenile justice programs, private prisons, and wilderness programs.  Scott has also helped open three treatment facilities in the state of Texas.
Scott has experience working with a variety of issues and diverse populations.  His work with clients spans a variety of issues ranging from anxiety, depression, bipolar disorder, grief and loss, and family relationship issues. Scott has worked for many years with adolescents who are experiencing depression, anxiety, anger, low self-esteem, grief and loss, trauma, sexual abuse, opposition/defiance, and family issues. Some of his treatment modalities include Cognitive Behavioral Therapy (CBT), Strengths Focused, Choice Theory, Solution Focused, Motivational Interviewing, and Positivity Psychology. Scott is committed to developing safe and trusting relationships with his clients and working with them to achieve their self-identified goals. He uses a diversified approach specific to the needs of each client and is able to affect positive change and growth.
Scott's Specialties:
Teen boys ages 13 and older
Oppositional/Defiant
Family Relationship counseling
Couples counseling
Anxiety
Depression
Anger Management
Low Self-esteem
Grief and Loss
Trauma
Sexual Abuse
Substance Abuse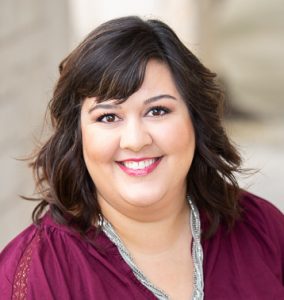 Kamini Verma, LCSW-Supervisor, RPT-Supervisor
Kamini is not accepting new clients. 
Kamini Verma is a Licensed Clinical Social Worker-Supervisor and a Registered Play Therapist-Supervisor.  She obtained her master's degree in clinical social work from University of Texas Steve Hicks School of Social Work and her undergraduate degree in Psychology and English from Southwestern University in Georgetown, TX. Kamini is also a Trust Based Relational Intervention ® Certified Educator and Board Approved Clinical Supervisor. She has attended level one training for Theraplay interventions.
Kamini worked for eight years as an advocate for children in the foster care system before transitioning to helping children in residential care with neurobehavioral concerns. Kamini is passionate about assisting children and their families through periods of healing, development and growth. She has 10+ years of experience working with children, adolescents and their families on topics related to healing from trauma and abuse, crisis intervention, creating home stability, adoption, attachment, grief and loss, mindfulness and questions of sexuality.
Kamini utilizes a variety of therapeutic interventions including, child-centered play therapy, experiential play therapy, solution-focused therapy and cognitive behavioral therapy with children and teenagers. Kamini is currently focusing her practice on children aged from 5-12 years old.
Kamini's specialties:
Children ages 5-12 years of age
Adoption related concerns
Parenting Support
Trauma and PTSD
Child Abuse
Crisis Intervention
Attachment
Grief and Loss
Questioning Sexuality
Child-centered play therapy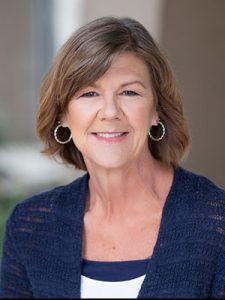 Bonnie Stephens, LPC
Bonnie Stephens is a Licensed Professional Counselor. She is a graduate of Lamar University with a Masters of Education in Counseling and a Masters of Science in Criminology. She has experience working with clients who have experienced significant trauma. She has dedicated her career to helping and empowering individuals and family units in their personal and professional lives.
With prior military experience herself, Bonnie has served local veterans who suffered from military-connected trauma and difficulties readjusting to their civilian life. Bonnie has worked extensively with elderly adults who were beginning to enter the stages of Alzheimer's and dementia and the affected family members.
Bonnie has a unique understanding of the military culture, MHMR, legal consequences, child welfare and behavioral modification techniques. She uses solution focused treatments along with other successful evidence-based interventions and creatively uses sensory stimulation and art therapy.
Bonnie's Specialties:
Ages 4+
Teens and Families
Couples
Veterans, Active Duty, Military Families and Law Enforcement
Overcoming Vicarious Trauma and PTSD
Behavioral Modification
Grief and Loss, Death and Dying
Family Unity
Addiction and Recovery
Development of Effective Communication Skills
Stress Reduction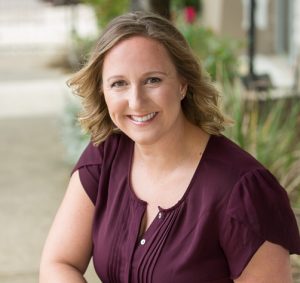 Ann K. White, LPC
Ann is not currently accepting new clients. 
Ann K. White is a Licensed Professional Counselor providing individual therapy to people with a range of concerns from substance use to bipolar disorder. She offers a person-centered approach in a safe environment to explore, express, and motivate an individual toward personal growth and understanding. She uses a collaborative approach to therapy that is client-driven, and strength-based recognizing each person is unique and requires different methods to find change in their current life status.
Ann has a Master's degree in Education from the State University of New York at Plattsburgh and a Master's in Mental Health Counseling from Argosy University in Sarasota, Florida. She has worked in a variety of settings in Florida and Texas including residential treatment centers for substance use, anxiety, depression, schizophrenia, and bipolar disorders. She has a knowledge base of 12 step programs as well as alternatives. She has provided psycho-education, individual and group therapy. Ann utilizes evidence-based therapies to include: Motivation Interviewing, Solution-Focused Brief Therapy, Positive Psychology, Cognitive Behavioral Therapy, and Dialectical Behavioral Therapy.
Ann's Specialties:
Chemical Dependence
Dual Diagnosis (Mental Health concerns plus drug or alcohol addictions)
Anxiety
Bipolar/Schizophrenia
Relationship Issues
Communication and Boundary Issues
Clients Age 18 and over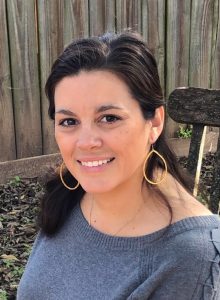 Marisa Ybarra, LPC
Marisa Ybarra is a Licensed Professional Counselor with a masters in Counseling from the University of Texas A&M Central Texas. Marisa has worked for many years with adolescents and children who are experiencing depression, anxiety, anger, low self-esteem, opposition/defiance, and family issues. She works with families on skill building in the areas of communication, conflict resolution, setting and following home expectations and responsibilities, among others.
Marisa's approach to therapy combines person-centered and solution-focused approaches. She utilizes play therapy with younger clients and applies frameworks such as cognitive behavioral therapy, family systems and narrative therapy to help her clients set goals and work through the blockages that keep them from success.
Marisa also enjoys working with young adults in college or making challenging transitions in their lives and overall wellness. She has many years of experience working with children, teenagers and their families. She can help your family work through difficult life events such as divorce and issues of custody. She can help your child find relief from the depression and anxiety that makes them feel left out and feel "different." She can help your family cope and manage the challenges of ADD/ADHD, ODD, autism, and attachment disorder.
Marisa's specialties:
Preference for clients ages 4-22
Child therapy
Adolescent counseling
Young college students
Life transitions
Family counseling
Behavioral interventions
Conflict resolution
ADD/ADHD, ODD, Autism and Attachment Disorders
Anxiety or Depression
Anger or Low-Self-esteem