Meet our Clinicians
Click here to find out if our providers take your insurance.
---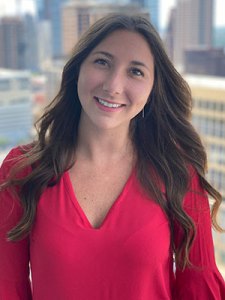 Hillary Eastman, LCSW
***Providing telehealth services. Contact us for current clinician availability.
Hillary Eastman is a Licensed Clinical Social Worker who is passionate about empowering her clients in a warm, non-judgmental, safe space so that they can feel comfortable on their journey to achieve their goals and challenge negative thoughts along the way.  Hillary is an empathetic and supportive clinician, believing that everyone has the strength within them to tackle obstacles that present themselves.  Hillary's lifelong goal was to always be a therapist and be able to help other people see their greatest potential.
Hillary earned a Bachelor's Degree double majoring in Psychology and Sociology with a concentration in Human Services from SUNY New Paltz, then graduated from New York University with her Masters in Social Work. Hillary has worked in the foster care system with children and adolescents, as well as with adults in inpatient psychiatric hospitals prior to branching off on her own to work with clients on an outpatient basis. She has been a licensed clinician in the state of New York since 2015, and recently moved from New York City where she was part of a group practice collaborating with adolescents and adults of all ages in individual psychotherapy.  She utilizes Cognitive Behavioral Therapy as well  as expressive arts in order to assist with the versatile needs of her clients.
Hillary's areas of specialty:
Anxiety
Depression
OCD
Bipolar Disorder
Borderline Personality Disorder
Schizophrenia
Schizoaffective Disorder
Substance Use
Grief and Loss
Crisis management
Trauma
LGBTQ
Relationship issues
Low Self Esteem
Time Management
Click here to find out if this provider takes your insurance.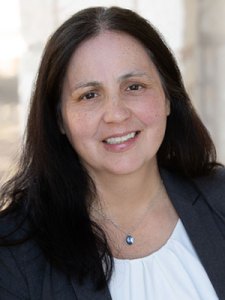 Yolanda Moreno, LCSW-S
***Providing telehealth services. Contact us for current clinician availability.
Yolanda P. Moreno is a Licensed Clinical Social Worker and board approved supervisor. Yolanda has obtained her Bachelor's Degree in Psychology, Master's Degree in Social Work from the University of Houston. Yolanda has over twenty-five years of experience working in the field of mental health and substance abuse. Yolanda works with ages six and over. Yolanda provides therapy to individuals, families, couples and groups. Yolanda's background includes working with depression, anxiety, bi-polar/mood disorders, PTSD, domestic violence, marital issues, certified parenting classes, grief and bereavement, anger management, critical incidents, management consultation, and drug and alcohol issues. Yolanda also provides consultation and training in areas of stress management, drug and alcohol, sexual harassment and threats of violence in the workplace. Yolanda uses an eclectic approach to therapy as she feels it is important to assess what approach or style of therapy will work best with the client(s) needs and abilities. They may include but are not limited to cognitive behavioral, psychoanalytic, solution-focused, person centered and motivational interviewing. Yolanda is fluent in Spanish.
Yolanda's Areas of Specialty:
Native Spanish Speaker
Marital and Family Therapy
Ages 6+ up
Grief and Loss
Anger Management
Drug and Alcohol related issues
Workplace stress
Trauma/PTSD
Anxiety/Depression
Click here to find out if this provider takes your insurance.
Ciara Warren, LPC
Ciara Warren is an empathic, and highly principled Licensed Professional Counselor and the daughter of two United States Marines. She obtained her Bachelor's Degree in Clinical Psychology from San Diego State University and a Master's Degree in Clinical Mental Health Counseling from Texas State University. Ciara began her career volunteering with the Wounded Warrior Project, helping veterans and families transition to their "new normal" following challenging combat deployments. She is a published author with emphasis on adjunctive treatments for PTSD and Traumatic Brain Injuries. Ciara has extensive experience across a variety of settings to include community mental health for indigent populations, in-home treatment for acute adolescents and their families at risk of out of home placements (i.e. incarceration, foster care and residential treatment) as well as inpatient crisis stabilization, working with individuals and families that are combatting acute, and chronic mental health challenges.
Due to Ciara's lived experiences across multiple cultures, and immersion in different countries and states, there are a few reoccurring themes that became evident in working with all people- the innate desire for connection, a sense of belonging and the search for a meaningful purpose in life. Ciara approaches her work in a unique and individualized way, attempting to provide a holistic view of the challenges that lie before us in our everyday world. Ciara utilizes various aspects of Cognitive Behavioral Therapy, Solution-Focused Brief Therapy, and Motivational Interviewing among others, to capitalize on your strengths and to actively walk with you in collaboration towards your goals. Ciara aims to provide a safe, non-judgmental environment where you can learn about yourself and your loved ones in an effort to feel more connected, more in control of your life's direction and more fulfilled.
Ciara's specialties:

Individual and Family Counseling

Children and Adolescents (ages 3+)


Stress and Life Transitions

Parenting and Healthy Attachment

Suicidality and Non-Suicidal Self-Injury

Healthy Relationship Boundaries

Trauma (Veterans, Domestic Violence, Childhood Abuse)

Relationship Conflict Resolution (Pre-marital, Marriage, Divorce)

 Borderline Personality Disorder and Acute Mental Health Disorders (Bi-Polar Disorder, Schizophrenia)

Anxiety and Depression

 Self-esteem

Anger Management

 Grief and Loss
Click here to find out if this provider takes your insurance.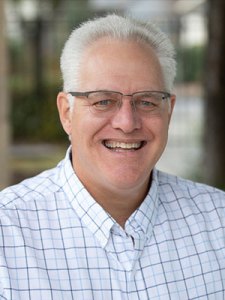 Roy Leitch, III, LCSW
***Providing telehealth services. Contact us for current clinician availability.
Roy is a Licensed Clinical Social Worker. He has a masters degree from the University of Michigan in Social Work with undergraduate psychology and sociology degrees from Lake Forest College. Roy has always been curious about other people's points of view and enjoys learning about the qualities and experiences that make an individual unique.   Previous experience with clients was in psychiatric hospitals, outpatient clinics, in schools and in homes.  He feels privileged to share the journey of many people on their journey to wellness as they learn to manage mental illness, difficult relationships or other events in their lives. Roy feels that the sense of being heard and understood is an essential component to effective treatment and understanding what approaches best suit an individual or family.  He believes that change comes from learning to maximize strengths and increasing ability to see beyond what feels limiting.
Roy works with children as young as age 6+,  families, and individuals with learning and cognitive differences, chronic mental health conditions, depression, anxiety and more. Roy utilizes mindfulness, CBT, psychoeducation and experiential strategies to help clients experience change toward meeting their goals.
Roy's Specialties:
Children ages 6+
Adolescents
Family and family relationships
Couples
Learning or cognitive difficulties
Chronic mental health conditions
Depression
Anxiety
Anger management
Grief/Bereavement
Early onset psychosis
Mood disorders
Working with caregivers
Trauma
Click here to find out if this provider takes your insurance.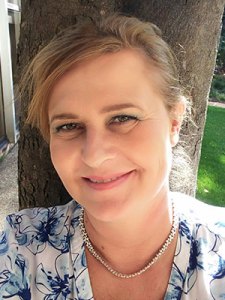 Maggie McCreary, LCSW-S
***Providing telehealth services. Contact us for current clinician availability.
Maggie McCreary has been a Social Worker for 25 years and Licensed Clinical Social Worker for 15 years providing counseling and coaching to adolescents, adults, couples and families in private practice. She received her undergraduate degree in Psychology from the University of Texas at Austin and her graduate degree from the University of Houston, Graduate School of Social Work. She is also a state approved social worker supervisor. Maggie not only has an extensive counseling background but also a strong medical background, having worked for many years as a medical social worker as well, helping families in crisis, assisting with trauma, grief and loss, and helping people adapt to chronic and acute illness. She is conversational in Spanish.
Maggie is compassionate and experienced and believes that many times clients know the problems and the solutions to those problems but struggle to get relief or meet their goals.  She helps establish rapport and goals with you, customizing therapeutic techniques to help you find relief and achieve greater happiness and satisfaction. She uses an eclectic approach including, CBT, motivational interviewing, positive psychology, mindfulness and relaxation and systems theory among others.
Specialties include:
Depression/Anxiety
Grief and loss, PTSD
Coping with stress, medical/aging issues
Trauma and crisis
Relationship/ Family therapy
Premarital and divorce counseling
Career and life coaching
Click here to find out if this provider takes your insurance.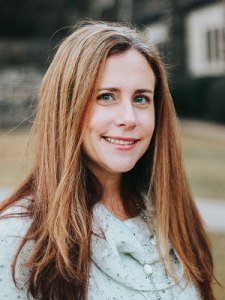 Megan Browning, LCSW
***Providing telehealth services. Contact us for current clinician availability.
Megan Browning is a Licensed Clinical Social Worker and has been working in the social work field for 12 years with adults in a variety of settings. She is a graduate of Smith College School of Social Work in Northampton, MA and has an undergraduate in Psychology and Communications from Southwestern University in Georgetown, TX. She has specialized in working in dual diagnosis settings predominantly with major mental illness and substance use doing individual and group therapy. She has also conducted educational trauma and women's support groups. Megan has previously worked with women who have experienced partner violence and relationship trauma in shelter based and outpatient counseling settings. Megan also has experience with foster care and parenting utilizing Trust Based Relational Intervention (TBRI) principles.
Megan is passionate about meeting people where they are in a non-judgmental and accepting atmosphere and helping them identify their strengths and developing their potential in order to reach wellness and wholeness. She utilizes components of Cognitive Behavioral Therapy, motivational interviewing, strengths based, and faith perspectives into her work. She enjoys helping clients reach their full potential and develop a sense of self efficacy and meaning in their lives.
Megan's Specialties:
Chemical Dependence
Dual Diagnosis
Relationship Issues
Abuse/Trauma
Anxiety
Depression
Parenting support
Click here to find out if this provider takes your insurance.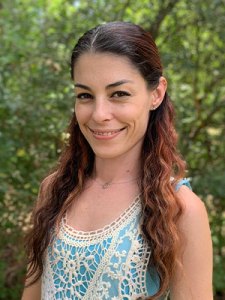 Dr. Jamie Freda, Psychologist
***Providing telehealth services. Contact us for current clinician availability.
Dr. Jamie Freda is a Licensed Clinical Psychologist and holds a Doctor of Psychology degree from Argosy University - Washington D.C. She has extensive experience administering psychological and neuropsychological assessments to children, adolescents, and adults, with a primary focus on ADD/ADHD, mood and personality, behavioral issues, and neurocognitive disorders.
Dr. Freda enjoys helping clients with anxiety, depression, poor self-esteem, difficulty with life transitions, and burnout achieve their personal goals through client-centered, solution-focused, CBT, and ecotherapy approaches.
As a lover of gardening and all things outdoors, Dr. Freda often invites aspect of nature into her counseling sessions. She strives to create a space where clients can build their resiliency against the overstimulation and stress of everyday life by combining mindfulness, relaxation, and nature-based practices with biofeedback technology, a technique she's termed "ecofeedback."  Ecofeedback encourages clients to monitor and control the physiological changes that occur as they harness the calming and restorative powers of reconnecting with nature.
Dr. Freda's Specialties:
Anxiety/Depression
Stress Management/Relaxation Training
Ecotherapy/Nature Therapy
Biofeedback/Ecofeedback
Personal Growth/Self-Esteem/Self-Awareness
Mind/Body Connection
Phase of Life/Life Transitions
Emotional, Mental, and Spiritual Burnout
Psychological and Neuropsychological Assessments
ADD/ADHD Assessments
Click here to find out if this provider takes your insurance.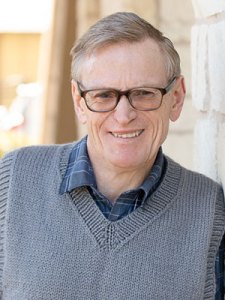 Jeffery DeMuth, LPC
***Providing telehealth services. Contact us for current clinician availability.
Jeff DeMuth is a Licensed Professional Counselor (LPC). He earned his Associate's Degree in general studies at McCook Community College (Nebraska), his Bachelor's Degree at Kearney State University (Nebraska) in Education, a Master's of Education in Counseling and Development at Lamar University.
Jeff has 12 years counseling experience including individual and group counseling. He has worked with adolescents, adults and the geriatric population. He has experience completing intakes in the MHMR system, working in a Doctors group in the psych department, CPS, in-patient substance abuse, and geriatric counseling in the nursing home setting.
He uses person centered, cognitive behavior therapy, choice therapy, solution focused therapy, as well as other modalities of counseling approaches. He considers counseling to be an art-form. Jeff believes in the therapeutic relationship as a way to develop an alliance to problem solve and to help meet goals. Jeff believes that clients know the answers to their problems, they just need a little help getting clarity with those answers.  He creates an atmosphere where people feel safe to talk about thoughts and feelings regarding any aspect of their life.
Jeff's Specialties:
Individual counseling
Older Adolescents
Adult
Geriatric
Depression
Anxiety
Mood Disorders
Low Self Esteem
Anger Management
Relationship Issues
Parenting Problems
Substance Abuse
Click here to find out if this provider takes your insurance.
Kathleen De Luca, NCC, LPC
***Providing telehealth services. Contact us for current clinician availability.
Kathleen De Luca is a Licensed Professional Counselor (LPC) and Nationally Certified Counselor (NCC). She earned her Master's degree in Clinical Mental Health Counseling at CACREP accredited Denver Seminary and her Bachelor's degree in Communication at University of Missouri- Columbia.
Kathleen has 6 years counseling experience including individual, couples and group counseling. She has worked in a variety of settings including community-based counseling, college counseling centers and substance abuse treatment centers. She primarily works with college age, adult populations and couples and specializes in utilizing Dialectical Behavioral Therapy with clients struggling with Borderline Personality Disorder. Kathleen's approach to counseling is person centered and integrative in nature, utilizing modalities such as cognitive behavioral therapy, dialectical behavioral therapy, family systems, and mindfulness to assist clients in moving towards healing and wholeness.
Kathleen works to create a safe, warm, non-judgmental yet challenging environment for clients to grow and heal. She recognizes that each individual brings their own experiences, backgrounds and strengths into the counseling office and strives to incorporate these to create personalized therapy for each individual. When desired by clients, Kathleen utilizes integrative faith therapy to allow her client's personal spirituality to be a part of their healing process in a safe, accepting and loving environment.
Kathleen's Specialties:
Ages 18+
Dialectical Behavioral Therapy (DBT)
Dual Diagnosis (Mental Health concerns with drug or alcohol addictions)
Borderline Personality Disorder
Integrative counseling for faith/spirituality
Communication and Boundary Issues
Stress/Anxiety
Substance Abuse/Addiction
Depression
Women's Issues
Trauma/Abuse
Click here to find out if this provider takes your insurance.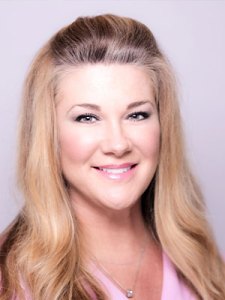 Amy J. Loe, LPC
***Providing telehealth services. Contact us for current clinician availability.
Amy Loe is a Licensed Professional Counselor for over 12 years, providing therapy to individuals and couples. Amy has a Masters degree in Professional Counseling from the University of Texas at San Antonio. She has worked in a variety of settings including substance abuse treatment centers, holistic wellness centers as well as private practice.
Ms. Loe finds it to be most rewarding working directly with her clients in a warm, comfortable, and non-judgmental environment. She likes to provide a space that clients feel comfortable processing difficult emotions so they can leave the session feeling a greater sense of resilience, confidence, and happiness. Amy believes that starting with a strength-based and relational approach and tailoring the sessions to your needs, is important in building rapport and trust in the session. Some modalities used in her practice include Cognitive Behavioral Therapy, Rational Emotive Behavioral Therapy, Existential, Person Centered Therapy, Reality Therapy and Mindfulness.
Amy's Specialties:
Depression
Abuse/ Trauma
Addiction/ Recovery
Relationship Issues/ Infidelity
Loss/ Grief
Anger Management
Stress/ Anxiety
Parents of depressed/anxious teens
Click here to find out if this provider takes your insurance.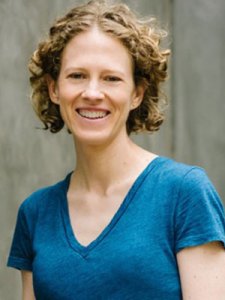 Catherine "Porter" Glass, LCSW, M.Div.
***Providing telehealth services. Contact us for current clinician availability.
Coping with a new medical condition? Looking for help with your teen?  Navigating a major life transition? Porter is a licensed clinical social worker who offers a collaborative, non-judgmental space for authentic connection where dynamic change can emerge. She helps clients experiencing medical illness, grief and loss, trauma, anxiety, and depression. She provides coping skills for suicidal/self-harming teens and adults. She supports those going through family transitions, such as divorce and single parenting. She also works with those experiencing spiritual and existential questionings or crises.
Porter has previous experience in psychiatric and medical inpatient units, intensive outpatient programs, emergency departments, outpatient clinics, and school settings.  Her approach draws upon a broad set of clinical skills and a variety of modalities including cognitive behavioral therapy (CBT), trauma-focused CBT (TF-CBT), dialectical behavioral therapy (DBT), narrative therapy, and mindfulness skills.
She has master's degrees in social work from Columbia University and in divinity from Yale University. She works with ages 10 and older for individual or family counseling.
Porter's Specialties:
Ages 10+
Individual or Family Counseling
Anxiety/Depression
Suicidal Teens or Adults
Grief and Loss
Divorce/Single Parenting
Trauma/Abuse/Victim of crime
Life transitions
Existential crisis
Spiritual counseling
Click here to find out if this provider takes your insurance.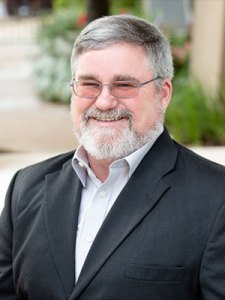 Scott Spaw, LPC-S
***Providing telehealth services. Contact us for current clinician availability.
Scott is a Licensed Professional Counselor – Supervisor who has worked with diverse populations throughout his career.  Scott is a graduate of Texas A&M University and Stephen F. Austin State University's Community Counseling program.  Scott's extensive experience includes working in community based outpatient settings, both behavioral and substance abuse treatment residential treatment centers, juvenile justice programs, private prisons, and wilderness programs.  Scott has also helped open three treatment facilities in the state of Texas.
Scott has experience working with a variety of issues and diverse populations.  His work with clients spans a variety of issues ranging from anxiety, depression, bipolar disorder, grief and loss, and family relationship issues. Scott has worked for many years with adolescents who are experiencing depression, anxiety, anger, low self-esteem, grief and loss, trauma, sexual abuse, opposition/defiance, and family issues. Some of his treatment modalities include Cognitive Behavioral Therapy (CBT), Strengths Focused, Choice Theory, Solution Focused, Motivational Interviewing, and Positivity Psychology. Scott is committed to developing safe and trusting relationships with his clients and working with them to achieve their self-identified goals. He uses a diversified approach specific to the needs of each client and is able to affect positive change and growth.
Scott's Specialties:
Teen boys ages 13 and older
Oppositional/Defiant
Family Relationship counseling
Couples counseling
Anxiety
Depression
Anger Management
Low Self-esteem
Grief and Loss
Trauma
Sexual Abuse
Substance Abuse
Click here to find out if this provider takes your insurance.