Anton Georgiev, PMHNP
Philosophy of Care
Anton Georgiev is a culturally diverse, board-certified Psychiatric Mental Health Nurse Practitioner (PMHNP-BC) focused on a holistic treatment approach. Anton began his psychiatric career in 2013 working for River Point Behavioral Health and Memorial Hospital, both major inpatient psychiatric facilities in Jacksonville, Florida. Since 2019 Anton has been gaining experience as an outpatient psychiatric resident, while retaining his inpatient nurse duties. His experience includes the emergency stabilization psychiatric unit, addiction unit, geriatric psychiatry, and adolescence psychiatry. In addition to direct inpatient and outpatient care, Anton has 5 years of experience as a group therapy leader as part of his registered nurse duties while working in Memorial Hospital.
Anton completed his Bachelor of Science in Nursing (BSN) at Florida State College of Jacksonville and his Master of Science in Nursing (MSN) and PMHNP at Eastern Kentucky University. Anton is a strong supporter of incorporating therapy into client treatment, for its potential to unlock the previously unused or forgotten abilities to self-manage and control feelings, reactions, emotions, and fears. He accepts the benefits of alternative and complementary treatments in his client's ongoing efforts to be a well-balanced person. He is aware of his client's personal choice of treatment and their cultural and spiritual beliefs, which have the potential to greatly affect the treatment and the therapeutic relationship between provider and patient.
Anton's goal is to treat the whole person, giving each individual tailored and personalized care, specific to their culture, lifestyle, belief system, and capacity. He is a firm believer in the philosophy of "sound mind-sound body", therefore his care explores the connection between psychiatric and medical aspects. Anton invests the time to explain, educate, and provide his clients with all of the needed information to make the best possible choice. He understands that a treatment is never static; it is an ongoing and highly dynamic process, involving honest communication and effort from both provider and client.
Education
Eastern Kentucky University
Masters of Science in Nursing
Specialties
Depression
Adjustment disorder
Anxiety disorders
Panic disorder
Mood disorders
Stress
Sleep disorders
Eating disorders
ADHD
PTSD
Gender dysphoria Addiction
Ivette Medrano, PMHNP
Philosophy of Care
Ivette Medrano is a Board-Certified Psychiatric Mental Health Nurse Practitioner (PMHNP) with over 12 years of experience working with patients of all ages, including children, adults, and families. She especially enjoys working with adults on issues such as ADHD, depression, anxiety, PTSD, insomnia, and OCD.
Ivette received her Doctorate's degree in Nursing Practice from Florida International University. She takes a collaborative approach with her patients, using an eclectic therapeutic method that combines elements of cognitive-behavioral therapy, mindfulness, trauma-focused therapy, and solution/insight-oriented therapy. She believes that holistic health includes physical, mental, and emotional well-being to promote a fulfilling and purposeful life.
Ivette seeks to create a warm relationship with you in order to work together towards your identified goals and values, creating a unique and personalized treatment plan together. As a non-heterosexual Hispanic woman, she also understands the unique intricacy of cultural and societal norms, as well as the personal struggles that mental health conditions and their challenges might bring about.
Education
Florida International University
Doctorate of Nursing Practice
Specialties
Anxiety

Depression

ADHD

Obsessive-Compulsive (OCD)

Parenting, Pregnancy, Prenatal, Postpartum

Sexual Orientation / Lesbian, Gay, Bisexual

Sleep or Insomnia

Stress

Trauma and PTSD

Women's Issues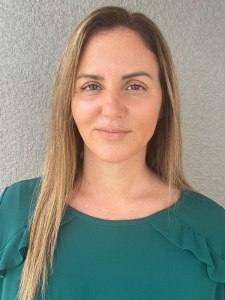 Self Pay Rate: $199: Intake $139: Follow-ups
Jennifer Richie, PMHNP
Philosophy of Care
Jennifer is a Board-Certified Psychiatric Mental Health Nurse Practitioner (PMHNP-BC). She completed her graduate studies at Georgetown University and undergraduate degree at Drexel University. Jennifer is currently working on completing her Doctorate in Nursing Practice (DNP) at Chamberlain University. Her background includes child and adolescent psychiatry, adult psychiatry, and addiction medicine.
She is passionate about providing quality, compassionate, and comprehensive mental health services to adolescents and adults. Jennifer possesses strong clinical skills enhanced by her natural ability to build rapport with patients and families. She follows evidence-based guidelines blended with clinical experience, personal observation, and intuition.
As a PMHNP, Jennifer's role is multifaceted, including managing care in inpatient and outpatient settings, executive leadership, working as a mental health advocate, and a therapist. She has a deep interest in the prevention of mental illness and promoting mental wellness.
Education
Georgetown University
Master of Nursing
Specialties
Anxiety

Depression

Anger

ADHD

Behavioral Issues

Coping Skills

Grief

Life Transitions

Military/Veteran

Obsessive-Compulsive (OCD)

Self Esteem

Sleep or Insomnia

Stress

Trauma and PTSD
Julouse Etienne, APRN, PMHNP, FNP
Philosophy of Care
Julouse Etienne is a Psychiatric Mental Health Nurse Practitioner (PMHNP) Advanced Practice Registered Nurse (APRN), and Family Nurse Practitioner (FNP) in the state of Florida. She has experience working with individuals who have various mental health concerns including ADHD, depression, anxiety and self-esteem issues. Julouse also provides spiritual support if the patient requires it.
She says that while she wants to be able to provide whatever her patient needs, she cannot do that if the patient does not reach out. It is her job to make every patient feel confident and secure with themselves and their lives, so she wants to be able to help in every way possible — the only way to do so is if the patient reaches out and informs her of their needs.
As a spiritual woman of color, Julouse understands the issues of inequality and finding one's true purpose. She plans to help the patient not only by prescribing but also by providing emotional and spiritual support when needed.
Education
Master of Science in Nursing
South University
Specialties
Anxiety

Depression

ADHD

Behavioral Issues

Obsessive Compulsive Disorder (OCD)