Sterling VA Counselors and Coaches
►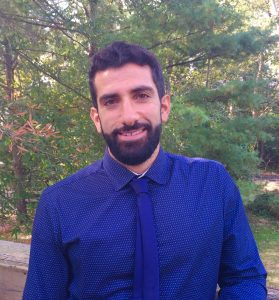 Julian Badawy, LCSW
Welcome, my name is Julian Badawy and I have been a practicing Clinical Social Worker for the last 5 years. My theoretical approach involves an integration of techniques including; CBT, DBT, Mindfulness, Motivational Interviewing, Acceptance and Commitment Therapy and Solution-Focused Therapy.
Growing as an individual, developing my values and finding meaning and purpose, has led me directly to the field of mental health. Therefore, nothing provides me greater satisfaction than offering support and guidance in the pursuit to reflect and resolve internal and external conflicts. I am currently working with individuals who are struggling with:
Addiction
Attachment
Anxiety
Depression
Mindfulness
Emotional regulation
Trauma
In our work together, you will have great autonomy and control, regarding the focus of the therapy. My role is to provide a mirror for you, to obtain greater awareness from which, one can develop self-love/acceptance and freedom from patterns and conditioning. It is my belief that each person is innately whole and complete. Throughout our lives, various events render us feeling fragmented and separated from others and ourselves. Therefore, it is a great challenge and opportunity to reconcile a deep sense of connection, a sense of freedom and a life characterized by balance. I sincerely hope we may cross paths and that I may be part of your growth and healing process.
---