Meet our Team of Thriveworks West Springfield Counselors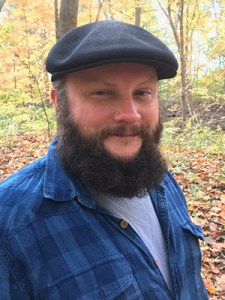 Jeremy Weeks, LMFT
Jeremy's approach is warm, direct, practical, and transformative. He will work collaboratively with you to identify and focus on the heart of the matter. As a Family Systems Therapist, experienced in working with both individuals and families, he is passionate about identifying patterns and cycles that may be preventing you from cultivating connections and rewriting your narrative to reach your transformative goals.
Experience
Jeremy is a Licensed Marriage and Family Therapist who earned his Masters in Marriage and Family Therapy from Antioch University of New England. He is working towards A.A.S.E.C.T. (American Association of Sexuality, Educators, Counselors, and Therapists) Sex Therapy Certification and is trained and experience in A.R.T. (Accelerated Resolution Therapy) a non-disclosure eye-movement based trauma/anxiety recovery therapy.
Specialties
Jeremy draws on various methodologies and techniques across the field such as Cognitive-Behavioral, Psychodynamic, and Mindfulness, but also draws heavily on short-term methods such as Solutions-Focused or identity-focused Narrative and Attachment Theories.
Relationship Counseling: Traditional, Non-Traditional, Chosen Family, Dating, Partnering, Marriage, Couples, Polyamory, Uncoupling
Family Counseling: Parenting, Life Stage Issues, Blended Families
LGBTQIA?+ advocacy, relationships, and clinical supports
Gender, Sex & Sexuality
Jeremy is a therapeutic "generalist" who will meet you where you (and your family) are at. A deep believer in justice and equity, he is strongly committed to creating a compassionate space where all clients feel safe and welcome.
Lindsay Thompson, LMHC
Lindsay believes in a person-centered approach that sees the input of individual the individual being supported as a vital part of the therapeutic process. It is important that the client's wants and desires are at the forefront of the goals are set and, eventually achieved. Lindsay utilized various solution-oriented techniques such as Mindfulness and Meditation, Psychoanalysis, Cognitive Behavioral Therapy (CBT) and Dialectic Behavioral Therapy (DBT).
She has years of experience working in various treatment settings including in-patient hospitals, residential facilities, emergency rooms, homeless shelters, and counseling centers. During her tenure at these therapeutic programs she has treated and addressed several disorders and life altering issues including:
Mood Disorders such as bipolar, depression, anxiety, and panic disorders
Phobias
Posttraumatic Stress Disorder
Anger management
Self-injurious Behavior
Personality Disorders
Self Esteem Issues
Attachment Issues
Scholastic and Vocational Issues
Grieving and Bereavement
Throughout her career, Lindsay has always been a passionate advocate for the people she supports working hard to enhance their self-image and help the realize their potential of having an impact in the world around them.
Natalie Espino, PsyD
Natalie's intuition and background help her and her clients to find solutions that meet each person's individual mental-health requests. Using her therapeutic skills as well as a natural inclination, Natalie facilitates goal-focused, active-listening sessions. Her sensible and effective treatment plans promote and support her client's in fulfilling their goals.
Background
Natalie is bilingual in both Spanish and English. She received her Doctorate in Psychology from the California Southern University and is CANS (Child and Adolescent Needs and Strengths) certified.
Areas of Work
Depression
Anxiety
Self-Esteem
Personality Disorders
Phase-of-life Problems
Sexual Identity Confusions
Childhood traumas
Multi-Cultural Adaptations
In this pandemic era, Natalie is dedicated to providing a safer alternative to meet the urgent demand for mental health services. Her lifelong passion and curiosity for technology have persuaded her to think of new delivery methods that won't compromise the human touch.
Rest assured she'll make every effort to make your mental health experience a positive one.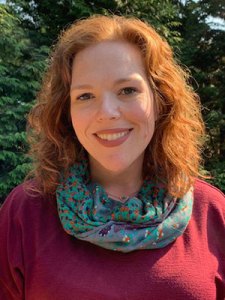 Cari Chapderlane-Cox, LICSW
Counseling Style
Cari is dedicated to increasing the functioning, self-determination, and stability of youth, adults, and families struggling with disabilities and complex mental health needs.
A solid background working with children and young adults but has also worked with individuals of all ages.
A history of and passion for working with individuals diagnosed with Autism Spectrum Disorder and the families supporting them.
Committed to therapeutic practice that fosters diversity and inclusion.
Worked closely to advocate for LGBTQ rights and has comprehensive knowledge regarding the clinical needs of LGBTQ individuals.
She is committed to fostering strong therapeutic relationships based on mutual respect, trust, and honesty. She will work collaboratively with you to identify your goals, assisting in finding ways in which you can improve your current situation and live the life you deserve. Change is difficult and can be challenging and uncomfortable at times. If you are ready to take that step she will offer you the skills to support and empower you.
Experience
Cari has worked in school social work, community mental health outreach, and mild/intensive therapeutic programming. She has assisted individuals experiencing a wide range of behavioral health symptoms, including but not limited to, processing through severe and complex behaviors related to trauma to dealing with adjustment issues related to life stage transitions.
Specialties
Cari has built strong clinical skills in working with individuals experiencing many different mental health needs varying from mild to chronic. Some of these include:
Children/Family Therapy
Anxiety
ADHD / ADD
Adolescents
Eating Disorders
Autism
Depression
Trauma and Stress
Anger Management;
Work Issues
Grief / Loss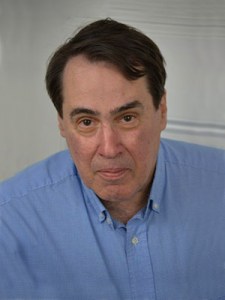 Larry Brown, LMHC
Larry has worked as a therapist for over thirty years. His native language is English and he is also fluent in Portuguese and Spanish. His therapeutic goal is, and has always been, to create a comfortable experience that clients feel is beneficial and worth returning to.
Larry uses counseling techniques that have stood the test of time. His approach is tailored to the specific needs of each individual rather than a one-size-fits-all model.
His specialties include:
Depression
Anxiety Reduction
Grief, Loss, and Bereavement
Coping with Medical Problems
Anger management
Substance Abuse Recovery
Self-harm and Suicidality
Issues related to the Late Stages of the Life Cycle
Larry's life experience as well as his extensive clinical experience has provided him with a strong understanding of the difficulties we all encounter along the way. Client satisfaction is of the utmost importance, and with the best of his abilities and the help of his heart, he is here to support you on your journey.
Courtney Mackey, LMHC
Counseling Style
Courtney is an enthusiastic and passionate mental health professional hoping to make a positive difference in the lives of her clients. She strives to create a comfortable and client-focused environment to enable therapeutic success. As a Springfield College graduate and fitness instructor, Courtney believes that mental health and physical health are intertwined, and she strongly believes in the healing properties of positivity, self-empowerment and laughter. Courtney uses many modalities to reach clinical goals with clients and is always striving to add to her repertoire of therapeutic approaches. Courtney would love to chat with you about your mental health goals and how to achieve them in a way that is right for you.
Experience
Courtney has experience working in a variety of settings ranging from the inpatient psychiatric setting to a less restrictive therapeutic academic environment. Having worked with both adults and children, she can facilitate therapeutic sessions for individuals of all ages as well as families or couples.
Specialties
Courtney has developed strong clinical skills that are effective working with a variety of mental health needs including, but not limited to:
ADHD
 Anger Management
 Anxiety
 ASD
 Depression/Mood Disorders
 Eating Disorders
 Family Dynamics/Conflict
 Grief / Loss
 Illness
 Life Challenges
 OCD
 Peer/Coworker Conflict
 PTSD/Trauma
 Stress Reduction
 Substance Use
 Transitions
►
Greg Handel, Ph.D.
Counseling Style
"[A]t some point in our lives, we all need support from others … ."
Greg takes a grounded approach to counseling that is client centered. He believes each person is unique and wants to walk beside them as they set and obtain life goals. Everyone can achieve a sense of confidence and increased self-efficacy, and Greg is excited to walk down that path with you!
Greg is also an ordained minister who believes in treating the whole person, acknowledging that any individual is more than the sum of their parts. However, he respects each individual's beliefs and sees having a complete understanding of an individual's point of view as a necessary part of counseling.
He also believes that we all, at some point in our lives, experience periods of emotional suffering and brokenness. Therefore, at some point in our lives, we all need support from others. Greg often pulls from his own life experiences to identify with each individual and guide them through the healing process.
Experience
Greg has more than 35 years of experience providing positive life supports for individuals, couples and families. He has worked in several different environments including inpatient and outpatient mental health centers, rehabilitation facilities, congregate residential settings and in private practice.
Specialties
Greg has vast experience working with men and women in the following areas:
Depression
Anxiety
Grief
Family and Parenting stress
Couples' issues
Life adjustments
Functioning with disabilities