Meet our Providers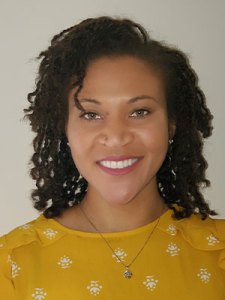 Self Pay Rate: $119
Alica Francis, LPC
Philosophy of Care
Alica Francis is a Licensed Professional Counselor (LPC) in the District of Columbia. She has over 4 years of experience working with adult individuals experiencing life changes, schizophrenia, depression, anxiety, PTSD, trauma, stress, relationship issues, and more.
She completed her Bachelor's degree in Psychology and her Master's degree in Counseling Psychology at Bowie State University. Alicia uses cognitive behavioral therapy (CBT), motivational interviewing, and strengths-and person-centered approaches. She provides a warm and safe environment and always meets the individual where they are in the therapeutic process.
Alica desires to help you on your path to healing and self-discovery. At times, she may incorporate humor and lived experiences as a way to foster positive change. Alicia believes that building a strong rapport between a therapist and client is the key to a successful therapeutic outcome.
Education
Bowie State University
Master of Counseling Psychology
Specialties
Anxiety
Depression
Life Changes
Relationship Issues
PTSD
LGBTQ+
Bose Ajayi, PMHNP
Philosophy of Care
Bose Ajayi is a Psychiatric Mental Health Nurse Practitioner (PMHNP) licensed in DC and VA, providing care and support to patients with psychiatry and mental health care needs. Bose has a strong belief in patient education and involvement in their treatment plan. She has over 10 years of experience in nursing, caring for patients with various healthcare issues. She has worked in group homes, nursing homes, skilled care facilities, step-down ICU, and as an operating room nurse.
During her early years of nursing, she had the opportunity to work with an agency at Walter Reed. During this period she was exposed to information on mental health challenges, especially facing the military and their family. This great opportunity increased her desire to pursue a degree in mental health where she aspires to use her degree to make a positive difference in caring for those with mental health care needs.
She understands the stigmatization, and challenges that are associated with mental health issues. For these reasons, she provides holistic and patient-centered care where the families are involved when necessary and approved by the patient. Bose strongly believes in treating each patient according to their needs, including cultural care, spiritual care, and also collaborative care where she involves other disciplines when necessary.
Mental health issues are worldwide problems and the challenges are real because of the stigmatization in mental health. As a practitioner, Bose's model of care throughout her career is to listen to patients, and then share her thoughts, observation, and treatment plan with patients to help them achieve a positive result. She will be there for the patient to support them in their decision making, goal setting, and encourage where necessary. She will work with every patient with the same respect and commitment. She welcomes everyone to her care services. "Let's thrive together to make a positive impact," she says.
Education
Walden University
Master of Science in Nursing
Specialties
Anxiety

Depression

Anger

Relationships

ADHD

Behavioral Issues

Coping Skills

Divorce

Life Transitions

Obsessive-Compulsive (OCD)

Self Esteem

Stress

Trauma and PTSD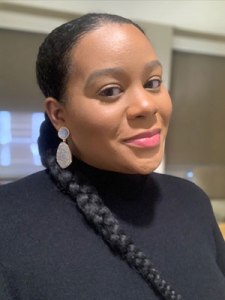 Self Pay Rate: $119
Kiona Bean, LPC
Philosophy of Care
Kiona Bean is a Licensed Professional Counselor (LPC) with over 8 years of professional experience. She works with children, teens, and adults who are experiencing symptoms related to addiction, co-occurring disorders, depression, ADHD, anxiety, mood disorders, stress, and trauma. With Kiona's use of cognitive behavioral therapy (CBT), dialectical behavioral therapy (DBT) interventions, and a holistic approach, many of her clients have reframed their thoughts and feelings to produce different actions/outcomes.
Kiona earned her Master's degree in Counseling Psychology from the Chicago School of Professional Psychology. She assists clients with becoming familiar with new ways of dealing with stressors that cause no harm to themselves or others. With children and adolescents, she focuses on improving mood and self-esteem, behavioral modification and strengthening relationships with family.
Therapy is an opportunity to make a change and feel empowered. While you cannot change what happened in the past, Kiona can help you narrate the remainder of your story. Give yourself the chance to focus on whom you would like to be in an environment that is safe, professional, and respectful.
Education
The Chicago School of Professional Psychology
Master of Arts in Counseling Psychology
Specialties
Anxiety
Depression
Mood Disorders
Trauma
Stress Management
LGBTQIA
Self-Esteem
Relationship Issues
Grief and Loss
Personality Disorders
Health-Related Stressors
ADHD
Self-Injurious Behaviors
Lazare Shadzeka, PMHNP
Philosophy of Care
**Lazare offers Counseling and Medication Management services in English and French
Lazare Shadzeka is a Board Certified Psychiatric Mental Health Nurse Practitioner via the American Nurses Credentialing Center, with privileges in Maryland and Washington DC.  He completed his Bachelors of Science in Nursing degree in 2014, in the renowned Marymount University and while pursuing a calling of serving the adult, elderly and vulnerable communities, he decided to further his education, consequently receiving his Master of Science in Nursing Degree with honors from Walden University. Lazare has accumulated over six enriching years in the provision of holistic care to a wide variety of clients, with psychiatric conditions.
Lazare is an enthusiastic, caring and people-oriented person with an innate skill in managing overall patient care and support with provision of health assessments, psychiatric evaluations, treatment planning, medication management, therapeutic services, client education and regular follow-ups. Client wellness is a priority that drives his full engagement and committed nature.
By starting cordial relationship with Lazare, clients will experience a caring, collaborative, and engaging environment with the goal of improving client outcomes progressively working towards their goals and improving on their daily lives.
Education
Walden University
MSN
Specialties
Psychiatric Assessments
Treatment Planning
Medication Management
Therapeutic Services
Counseling Services
Depression
Anxiety
Bipolar Disorders
Schizoaffective Disorders
Nadine Carole Missiet Fogoum, PMHNP
Philosophy of Care
** Nadine performs assessment, diagnosis and implements a treatment plan of care including medication management and counseling
Nadine Missiet is a Board Certified Psychiatric Mental Health Nurse Practitioner with the American Nurses Credentialing Center in both the District of Columbia and the state of Maryland.  She completed her Master of Science in Nursing Degree at Walden University, and she is caring and compassionate nurse practitioner. She has devoted more than seven years providing holistic care to a wide variety of clients with psychiatric conditions.
As a nurse practitioner, she treats her patients with dignity, respect, and acting with empathy and compassion. She recognizes the importance of both mental and physical well-being, customizing care to respect the individual's belief, and striving to educate patients on health maintenance and disease prevention that will promote quality living throughout the community. She believes that a patient's wishes come first, and therefore, each individual should be considered a partner in his/her own care. Keeping a patient informed and well educated before making a decision regarding health is vital.
As a humble nurse practitioner, she will focus more on having her patients become partner in their own care, and be able to gain control and understanding of their own health and well being. At the end of the visit, a patient may not remember the laboratory results or vital signs divulged, but hopefully, they will remember how their practitioner made them feel valuable, empowered, and respected when choosing their provision of care.
Education
Walden University
MSN
Specialties
 Psychiatric assessments including history and physical
 Medication management
Counseling services
Major depressive disorder
Anxiety disorders
Bipolar disorder
Personality disorders
Schizoaffective disorder
Schizophrenia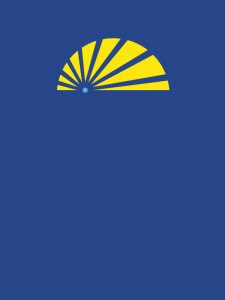 Self Pay Rate: $239: Intake $189: Follow-ups
Olakunle Ayanwale, PMHNP
Philosophy of Care
My philosophy is that Psychiatric and Mental Health Nurse Practitioner have the  responsibility of providing holistic, safe, and patient-centered care. During their practice,  PMHNP have the mandate of using their clinical judgment to improve patient outcomes.  PMHNP are also patient advocates that should strive to empower patients by encouraging them  to become active in the care process and engage in the decision-making process. Lastly, I believe  that PMHNP have the commitment of improving their current knowledge and skills through  perpetual learning. By so doing, we avoid remaining stagnant in our beliefs but evolve our  professional through adoption of evidence-based practices and technological advancements.
Education
Walden University
Master of Science in Nursing
Specialties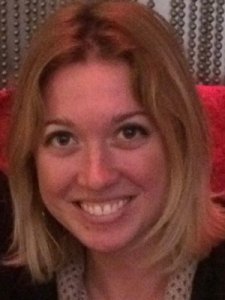 Self Pay Rate: $119
Claire Riesenberg, LCSW
Claire Riesenberg is a Licensed Independent Clinical Social Worker in Washington, D.C., who has 10 years of experience partnering with individuals, couples, and families seeking help with depression, anxiety, substance use, physical and mental health, life transitions, and relationship issues. She completed her Bachelor of Arts in History from Georgetown University and graduated with honors from The University of Texas at Austin with a Master of Science in Social Work.
Claire utilizes relational, collaborative, strength-based, schema-focused, cognitive behavioral, narrative, and solution-focused approaches to therapy. Claire always maintains the emotional acuity, cultural competence, sophisticated interpersonal skills, and clinical nimbleness necessary to best meet the presenting issues of every unique individual and couple.
Claire seeks to establish a trusting, sensitive, and compassionate relationship with you to set goals, amplify your strengths, and empower your capacity for finding meaning. She strongly desires to help you in discovering your values and desires for your life.
Claire's specialties include:
Depression
Anxiety
Stress management
Addiction and recovery
Co-occurring illnesses
Relationship issues
Parenting support
Reproductive and fertility counseling
Aging and life transitions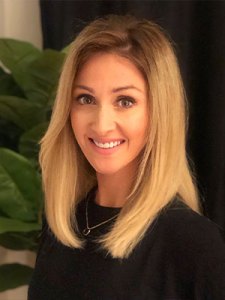 Self Pay Rate: $149
Emily Simonian, LMFT
In a world where we focus on building strong physical health, solid educational backgrounds and financial fitness, our emotional health and relationships may not always take precedence. However, I believe mental health is just as important. Whether you're looking to improve your relationships, emotional wellbeing, or seek help with specific challenges, therapy is a great place to start. 
As a Licensed Marriage and Family Therapist, I have direct training and experience working with family and relationship issues, as well as working with individuals. I also specialize in treating Stress/Anxiety, Depression and Substance Abuse, as well as self-esteem issues and general self-improvement goals. My approach is compassionate and interactive, focusing on tailoring and personalizing therapy to you, while providing support and feedback so that you reach your goals. Sessions may include collaboratively identifying the root cause of struggles, building on current strengths, finding effective communication/coping/conflict management skills, and guiding healthy emotional expression.  
It can be hard deciding who to trust and I appreciate your consideration. Our therapeutic relationship is important and I welcome feedback to ensure that my approach is working for you. It is my hope that we can work together to foster your personal growth and find long-term solutions that enable you to have the life you want, because when your relationships and mental health are strong, every other facet of your life improves. 
Eric Yenchi, NP
My name is Eric Kowshoh Yenchi, I was born in Cameroon central Africa, I grew up in a small village in the North West region of Cameroon known as Babungo. Growing up in Cameroon, life was very tough, especially when it came to health care .There was just 1 health center in my village which was staffed with 1 nurse and a medical doctor who visited once every two months. This meant people who were very sick and could not wait till the arrival of the medical doctor had to drive for about 5 hours to the closest hospital in the town of Kumbo to get health care. This meant that many people who made the journey died due to bad roads, and sometimes the long waits that it took to see a medical doctor at the hospital.
The poor state of the health sector in my native country cost the lives of many of my family members, resulting in my resolve to become a medical professional so I could one day change the situation and help my community. With this in mind when I arrived the United States in 2006, I decided to study nursing. After graduating with my BSN in 2010, I decided to start my nursing career in a long term care facility taking care of geriatric patients with various illnesses confined to a nursing home. In January 2011, I visited my native country Cameroon for the first time, volunteered at the only clinic that was in my village. This time around they had more staff (4 nurses, and 1 medical doctor), which made my experience less tedious than I had anticipated. However, during this visit, I noticed that many of the people that were coming into the clinic with a mental illness were being turned away to traditional healers as the clinic did not have any experience dealing with mental illness.
With my observation, I decided to do a little research about mental health in Cameroon .What I found was not only shocking but was also very scary. I found out there were only two government hospitals in the country providing mental health services to 22 million people. Cameroon has 0.03 psychiatrists per 100, 000 of the population, and 0.2 psychiatric nurses per 100,000 of the population (psychology in Africa, 2013).Initiatives by private organizations in recent years have seen the creation of Mental Health hospital in Kumbo and BIMEHC, a mental health clinic in my village of Babungo.
With the acute shortage of these facilities and personnel, my focus changed. I realized there was not only a need for personnel but leadership to transform the mental health sector and sensitize the population about mental illness, as many attribute mental illness to witchcraft and spiritual curses. With this in mind, in 2011 I became a psychiatric nurse, enrolled and earned an MSN in Nursing Leadership in 2013.In 2015 I went to Cameroon, this time around I volunteered at Babungo Integrated Mental Health Care (BIMEHC) as a psychiatric nurse. During this service the main problem was the lack of a qualified practitioner for mental health. There was 1 psychiatrist coming from the capital every 6 months to meet with patients and prescribe medications for them. This acute shortage of mental health practitioners, has led me to believe that I can make a difference in the lives of those suffering from a mental illness by becoming a Psychiatric Mental Health Nurse Practitioner.
Since becoming a psychiatric nurse , I have had various positions in the Mental health filed , from Charge nurse to , supervisor , and to Director of various mental health clinics in the Washington DC area .In November 2019  I passed my Boards to become a Psychiatric Mental Health Nurse Practitioner  and I am loving every minute of it .My short term goal is to continue providing services to those in need in and around my community , while my long term goal will be to someday own my own practice.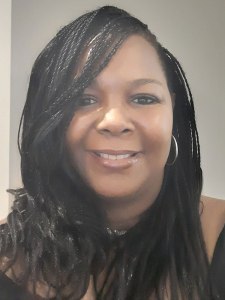 Self Pay Rate: $119
Dr. Regina Lawson, LICSW
Hello, I am Dr. Regina Lawson. I am an inclusive, affirming, and accepting, Licensed Clinical Therapist in the District of Columbia. I have over 17 years of experience in providing individual and family therapy. I am passionate and committed to assisting clients on their path to living their best life. 
 I practice a person-centered approach recognizing and valuing that my clients are the expert in their life. My role is to listen, understand, and provide you with tools to help you achieve desired outcomes. I utilize various evidenced-based approaches and interventions based on your specific needs and concerns.
My goal is to develop a working relationship with you so that we can collaborate to address challenging situations. I genuinely believe that therapy is a form of self-care and a strength. It is never too late to live your best life!
I look forward to hearing from you soon.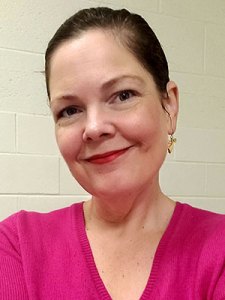 Self Pay Rate: $119
Sandra Anderson, LICSW
Philosophy of Care
Sandra is a Licensed Independent Clinical Social Worker in the District of Columbia and Maryland. For the last decade, she has been advocating for individuals and families struggling with mental health concerns. She has provided therapeutic services to a diverse array of individuals of all ages, primarily focused on childhood trauma. Through her work, she is committed to helping people overcome eating disorders, substance abuse, depression, anxiety, trauma, and other similar stressors that affect all of us at some time in our lives.
Sandra believes that healing is a collaborative endeavor that requires honest caring without judgment, and she cooperatively assists her clients in clarifying their goals for treatment. Rather than adopting one methodology for all individuals and issues, she draws from a variety of methods to create a tailored approach for each individual and situation.
As a therapist, Sandra is warm, open, encouraging, and direct. She considers herself an active therapist, combining experience, education, creativity, and a sense of humor with a down-to-earth, realistic approach to counseling. She strongly believes that change can happen in one's life at any point if one is willing and able. Her goal is to provide a safe space for clients to feel accepted, understood, and valued. Sandra looks forward to starting this journey with you.
Education
Master of Social Work
University of Maryland