Meet our Providers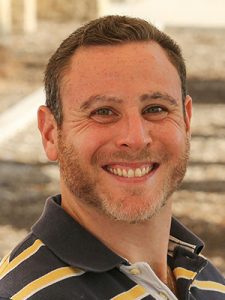 In network with:
CareFirst BCBS
Medicare
Multiplan
Optum
UBH
United Healthcare
Self Pay Rate: $150
Samuel Schor, LICSW
I have worked with teens and children in a therapeutic capacity in different settings since 2005. My education from the Catholic University of America in D.C. has prepared me with the tools needed in order to apply what I have learned to best serve the community of which I am a part, as well as others. I have worked providing direct counseling to teens, children, and families since 2015, and have completed Level 1 Training in Gottman Method Couples Therapy. I want my clients to know that Two-Person Psychology and Relational Theory are models where the therapist is part of the therapeutic process, so they won't feel alone during our time working together. My approach means we work together from start to end. Every step forward, backward, or staying where we are (until a push is needed) we will do together. In most cases apart from pure psychoanalysis, therapy is no longer sitting on a couch and speaking freely about anything and everything that comes to mind. There are modalities, which I practice, that put us both in the process, and through this approach I hope you, my clients, will feel confident in me as your therapist, confident in the therapy itself, but most importantly confident in yourselves in being able to display the courage and fortitude it takes to change, which is the hardest thing a person can do.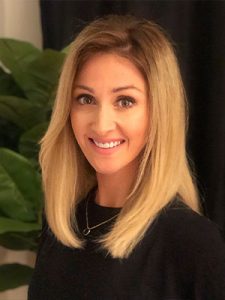 In network with:
Aetna
Beacon Health Options
Cigna
CareFirst BCBS
ComPsych
Humana
Humana-Military
Magellan
Tricare
In process of being in network with:
Self Pay Rate: $99
Emily Simonian, LMFT
In a world where we focus on building strong physical health, solid educational backgrounds and financial fitness, our emotional health and relationships may not always take precedence. However, I believe mental health is just as important. Whether you're looking to improve your relationships, emotional wellbeing, or seek help with specific challenges, therapy is a great place to start.
As a Licensed Marriage and Family Therapist, I have direct training and experience working with family and relationship issues, as well as working with individuals. I also specialize in treating Stress/Anxiety, Depression and Substance Abuse, as well as self-esteem issues and general self-improvement goals. My approach is compassionate and interactive, focusing on tailoring and personalizing therapy to you, while providing support and feedback so that you reach your goals. Sessions may include collaboratively identifying the root cause of struggles, building on current strengths, finding effective communication/coping/conflict management skills, and guiding healthy emotional expression.
It can be hard deciding who to trust and I appreciate your consideration. Our therapeutic relationship is important and I welcome feedback to ensure that my approach is working for you. It is my hope that we can work together to foster your personal growth and find long-term solutions that enable you to have the life you want, because when your relationships and mental health are strong, every other facet of your life improves.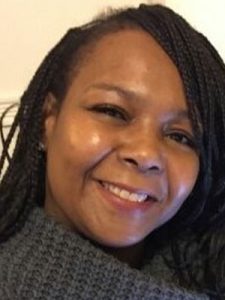 In network with:
CareFirst BCBS
Cigna
Medicare
Multiplan
Optum
UBH
United Healthcare
Self Pay Rate: $99
Dr. Regina Lawson, LICSW
Hello, I am Dr. Regina Lawson. I am an inclusive, affirming, and accepting, Licensed Clinical Therapist in the District of Columbia. I have over 17 years of experience in providing individual and family therapy. I am passionate and committed to assisting clients on their path to living their best life. 
 I practice a person-centered approach recognizing and valuing that my clients are the expert in their life. My role is to listen, understand, and provide you with tools to help you achieve desired outcomes. I utilize various evidenced-based approaches and interventions based on your specific needs and concerns.
My goal is to develop a working relationship with you so that we can collaborate to address challenging situations. I genuinely believe that therapy is a form of self-care and a strength. It is never too late to live your best life!
I look forward to hearing from you soon.