Every person has challenges. As does every couple and every family. Together, that's a lot of challenges! Which is why marriage and family therapy exists. 
Licensed marriage and family therapists (LMFTs) are mental health professionals who are trained in psychotherapy and family systems. They're able to help people through the challenges that are negatively affecting their relationships. The end results are happier, healthier individuals, couples, and families.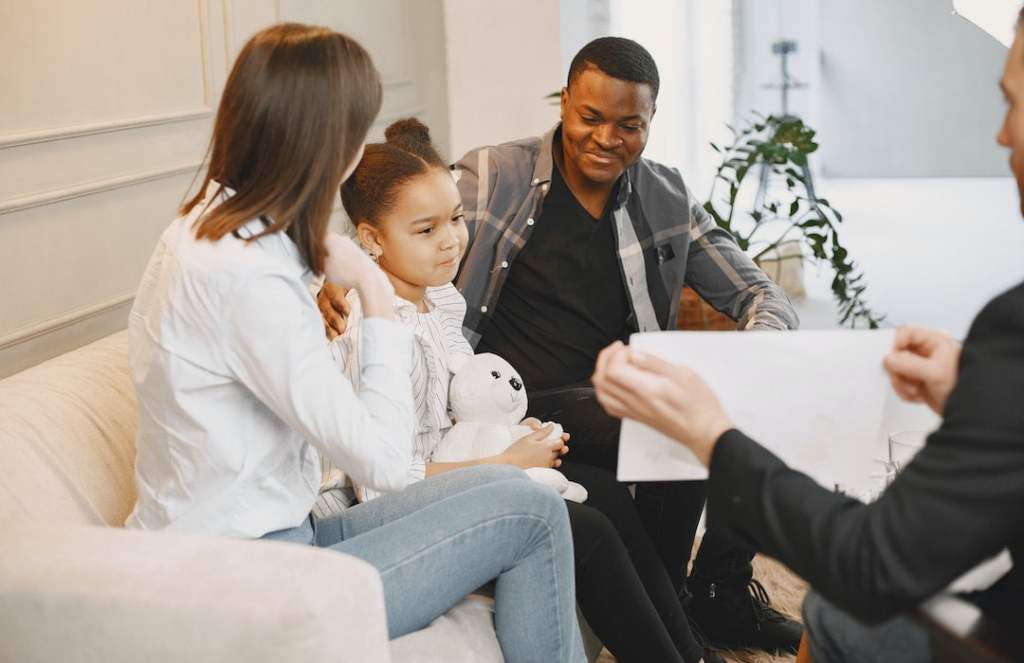 What Does Marriage and Family Therapy Focus On?
Marriage and family therapy is a type of short-term, solution-focused talk therapy. It focuses on the specific behaviors of all family members and how those behaviors affect the individuals, specific relationships between family members, and the family as a whole. 
Typically, marriage and family therapy involves individual therapy sessions as well as couples therapy and/or family therapy. This enables the therapist to assess, better understand, and address each individual separately as well as the couple and/or family together. 
Marriage and family therapy can effectively treat individual, couple, and family challenges. Here's a list of common problems addressed by marriage and family therapists:
Individual challenges

:

Depression

,

anxiety

, substance abuse, and stress

Couples' concerns

: Communication, conflict resolution, sex and intimacy, and infidelity

Family problems

: Parenting,

grief and loss

, behavioral issues in kids, divorce
Some of the above items might seem like individual problems – you might be wondering, "Why would someone go to marriage and family therapy for depression or anxiety?" While these problems might start at the individual level, they can have significant effects on one's relationships and their entire family, which marriage and family therapists can address.
In addition, these professionals help their clients to assess, understand, and improve how different areas of life might contribute to or affect the individual issue. "Marriage and family therapy focuses on systems, in general, "explains Emily Simonian, Head of Learning and Licensed Marriage and Family Therapist at Thriveworks. "So, someone might come in with an individual issue like anxiety, but we would assess how every aspect of their life affects the anxiety."
How Is Marriage and Family Therapy Different from Other Therapy Types?
The primary difference between marriage and family therapy and many other types of therapy is that it involves multiple individuals. As mentioned above, a couple or family participates in therapy, and for mutual benefit. Individuals see benefits, as do the relationships and the couple or family unit.
For example, a family might come into marriage and family therapy following divorce. The journey can help children with their personal struggles related to their parents' divorce, and also help the kids and their parents repair or maintain healthy relationships with one another.
What Is the Difference Between a Psychologist and a Marriage and Family Therapist?
While psychologists and marriage and family therapists (MFTs) are both mental health professionals, psychologists typically treat individuals with more serious mental health conditions and challenges (like trauma and PTSD, severe depression, bipolar disorder, and personality disorders). Meanwhile, marriage and family therapists mostly treat relationship and family problems. 
Remember, though, marriage and family therapists can treat certain mental health conditions, and might be better equipped to do so when more than just the individual with the disorder is affected.
How Do Marriage and Family Therapists Approach and Think About Solutions?
Marriage and family therapists first work to understand their clients, their clients' presenting issues, and their clients' goals for therapy. Then, they create a treatment plan that's built to work well for the specific couple or family. 
The following approaches are commonly used in marriage and family therapy:
Solution-focused brief therapy

Structural family therapy

Strategic family therapy

Attachment-based family therapy

Emotion-focused couples therapy

Integrative couples behavioral therapy

Sex therapy
Want to talk to a therapist?
Start working with one of our top-rated providers. We have availability now and accept most major insurances.
Why Is Marriage and Family Therapy Important?
Marriage and family therapy is important because it helps family members to overcome personal challenges, mend relationships with one another, and create a stronger overall family unit. When problems and poor family dynamics go unaddressed, well-being can continue to diminish and new problems are more likely to arise.
How Effective Is Marriage and Family Therapy?
Marriage and family therapy is extremely effective in treating a range of mental health challenges (on the individual, couple, and family levels), as demonstrated by research studies. It also comes with multiple benefits, with clients reporting improvements in productivity at work, family relationships, emotional health, overall health, and more. According to the American Association of Marriage for Marriage and Family Therapy:
Over 98% of clients in marriage and family therapy report that the service is good or excellent

Nearly 90% of clients report improvements in their emotional health

Nearly ⅔ report an improvement in their overall physical health

A majority of clients report an improvement in their functioning at work

Three-fourths report an improvement in the couple's relationship

When a child has individual challenges, 73% of parents report an improvement in their child's behavior

Parents also reported their child's improved performance at school and better ability to get along with other kids at school
Marriage and Family Counseling Near Me
"How do I find a licensed marriage and family therapist near me?" You can quickly and easily find licensed marriage and family therapists nearby using our booking tool. We have hundreds of brick-and-mortar offices across the country, and we're opening more all the time. In addition, we have online counselors in most states – many people enjoy the comfort and convenience that video sessions provide, especially when family members can't all be at the same place at the same time. 
Thriveworks understands the importance of finding a counselor who has availability. For this reason, we do not operate with a waitlist. Instead, we schedule individuals, couples, and families with their first appointment immediately upon their call. Additionally, new clients often meet their providers in person or via online therapy within 3-5 days. Here is a more complete list of benefits:
No Waitlists

: Average wait times for mental health care can be three weeks or more. Our new clients often have their first session within 3-5 days of scheduling.
Only Top Providers

: The search for an exceptional provider can be discouraging. We hire only the top 4% of providers to join our team and provide the very best care to our clients.
Full 50-60 Minute Sessions

: Others hide how long your counseling session is, and it's often only 20-30 minutes. We offer full 50-60 minute sessions. 
Affordable Rates

: Most counseling practices don't take health insurance and have expensive rates, starting at $250 a session. We accept hundreds of insurance plans and offer affordable out-of-pocket rates as low as $99 a session.
Evening and Weekend Appointments

: Finding a convenient time to get mental health care is a challenge. We offer options that work with busy schedules like evening and weekend appointments.
High-Touch Support

: On-the-spot support is hard to come by. Our support team is available 7 days a week including holidays, and your provider is available between sessions by phone or email.
Real, Lasting Relationships

: Many counseling services aren't practices but loosely affiliated directories of therapists. We have a full-time, dedicated team who build long-standing careers here and lasting relationships with clients.
If you think you, your relationship, or your family could benefit from marriage and family therapy,  schedule a session. Thriveworks is here to help.