Learn more about our highly skilled and friendly counselors at Thriveworks Counseling in North Austin, TX.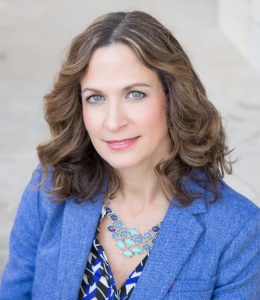 Corinne Arlès, LPC
Corinne Arlès is Licensed Professional Counselor and trained as an Expressive Arts Therapist. Corinne provides children, families and adults with a unique approach to solving problems and reframing their lives. Through a balance of Cognitive Behavioral Therapy and Creative Arts Therapy, Corinne creates an environment that leads the client to new understanding of oneself and ultimately healing. Corinne works with children through play therapy, sand tray and other creative modalities and provides supportive, family work through parent psycho-educational training. Many adults have found creative approaches to counseling a deeper way to reframe their lives and access growth.
Corinne is an experienced clinician, having worked with countless children and families in a variety of settings (schools, non-profits, clinics) in New York, Boston, and Paris, France. Corinne is a French-American and fluent French speaker. Her unique training allows her to guide clients in their preferred methods of expression to obtain new areas of healing often not accessible through verbal communication. She believes in the power of the creative arts and counseling to facilitate communication, personal growth and healing.
Areas of specialty:
Children
Families
Women
ADHD
Autism Spectrum
Depression
Anxiety
Behavior Modification
Grief
Phobias
Divorce/Blended Family Issues
Anger Management
***Available for online or video counseling.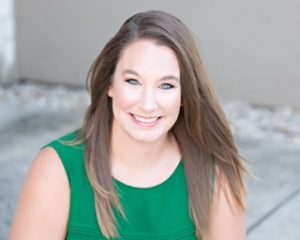 Gina Carlino, LPC
Gina Carlino is a Licensed Professional Counselor. She works with clients who need support while they or their family member has either a dual diagnosis, or is struggling with an addiction such as drug or alcohol abuse. She is passionate about working with families and helping to rebuild trust in relationships. Gina has specialized training in working with couples to enhance their communications.
Gina is a graduate of the Texas State University Counseling Education program. Her work with clients spans a variety of issues, ranging from anxiety, depression, bipolar disorder, grief and loss, and family/relationship issues. She has a special affinity for working with the elderly and their end-of-life issues. If your loved one has Alzheimer's and you need support, then contact Gina Carlino for a consultation.
Areas of Specialty:
Grief and Loss
Aging and end-of-life issues
Alzheimers support
Anxiety
Depression
Bipolar Disorder
Pain Management
Relationship, couple and family issues
Dual-diagnosis
Drug and alcohol abuse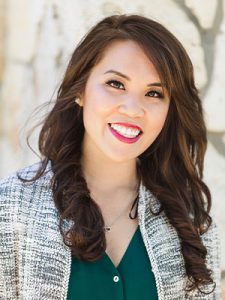 Briana Liu, LPC
Briana Liu is a warm, empathetic, and non-judgmental Licensed Professional Counselor. She is a graduate of the University of Texas with her masters degree in Counseling Education. She strives to create a safe place for each and every client to feel comfortable sharing their story, diving deeper, and feeling comfortable and motivated to try something new to increase well-being. Working from a relational, client centered approach, Bri believes in the importance of developing a strong, authentic therapeutic relationship. She tailors interventions to each individual to help them understand the relationship between their physical body, thoughts, actions, and feelings. Helping reframe supposed deficits to strengths, Bri helps individuals explore, discover, and utilize their own strengths and potentials to better navigate their world and relationships and articulate their needs.
With experience working in higher education, community based outpatient settings, and non-profit clinics, Bri has experience working with a variety of issues and diverse populations of all ages, including teens. As a therapist of color and daughter of immigrants herself, she is passionate about working with underrepresented, minority populations and welcomes individuals of all socioeconomic statuses, racial/ethnic and religious backgrounds, sexual orientations, gender expressions, and gender identities.
Specialties include:
Clients ages 13+
Depression/Anxiety
Interpersonal Relationships/Issues
Cultural/Ethnic concerns
LGBTQ concerns
Life Transitions
Grief & Loss
Trauma
Stress Management
Polyamorous/kink friendly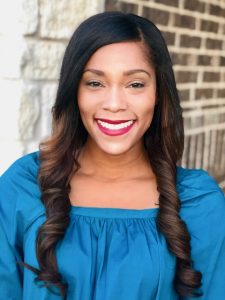 Charmaine Kerr Mattocks, LCSW
Charmaine V. Kerr is a Licensed Clinical Social Worker and graduate of Western Michigan University. She has lived all over and is also state licensed for Social Work in Georgia. Her passion is working with children, teens, couples and families to help them to become healthy families and display healthy relationships. She was formerly a Military Life Counselor so she understands the impact of deployment and reintegration on the active duty or veteran soldier and their families. Charmaine believes that her clients are the experts in their lives and that she is here to therapeutically guide them with proven tactics and tools so that her clients achieve the outcomes they desire.
Charmaine's Specialties:
Child and Adolescent Counseling
Veteran/Military Issues
Women's Issues
Cultural and Ethnic Issues
LGBTQIA concerns
Marital Counseling
Anger Management
Relationship and Couple's Counseling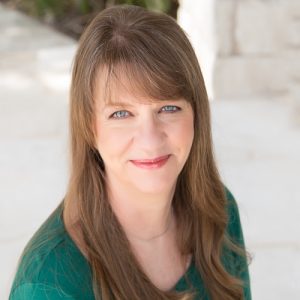 Janet "Kaye" Love, LPC
Janet "Kaye" Love, LPC is focused to help you alleviate distress by developing ways of thinking, feeling and behaving that increase your experience of well-being. She focuses on potential solutions instead of problems, which helps you move towards your goals. Kaye will help you understand the dynamics of your situation, and discover how your thoughts and beliefs affect your emotions and behaviors. You will learn to observe your thoughts, revise limiting conditioning, develop new ways of thinking that evoke more positive emotions, and become more able to resolve issues independently. Her approach blends Solution Focused, Cognitive, Psychodynamic, Psycho-educational, and Mindfulness-based techniques.
Kaye is experienced in working with youth, parents, and families as well as individual adults. She provides play therapy for children ages six to ten. Kaye has over eight years of experience working with individuals with developmental and learning disabilities, including Intellectual Disability and Autism Spectrum Disorder, in Special Education and Vocational Rehabilitation. Kaye also provides mental health services through online video conferencing to Texas residents who desire to receive services in the comfort of their own home.
Clinical expertise:
Family conflict
Academic stress
Work stress
Grief and loss
Attention deficit disorders
Anxiety
Depression
And more, just ask!
***Available for online or video counseling.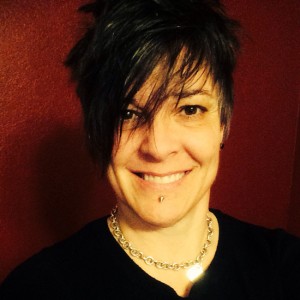 Kristin J. Frederiksen, LCSW
Kris Fredericksen is licensed clinical social worker and native Texan. She earned her bachelor's degree at Texas A&M in psychology and her Masters of Science of Social Work at The University of Texas in Austin. She has extensive experience teaching parents effective discipline methods that builds and repairs relationships with their children. She is sensitive to sexual orientation, culture, race, ethnicity, religious or spiritual affiliation, and has specialized training supporting the LGBTQ, transgendered and gender variant communities. She partners with clients to find viable solutions within their existing framework, skills and abilities to improve their mental and emotional states and life circumstances.
Kris treats symptoms of depression, anxiety, poor self-esteem, ADHD, mood and affect disorders, psychosis, substance abuse, self-harm, family dysfunction, relationship issues, domestic violence, and feelings of helplessness and hopelessness. She uses a variety of techniques such as art therapy, games, role-play, music, projects, toys as well as spontaneous ideas brought in by clients and/or brainstormed in session.
Kris works with children (ages 5 to 17) and families, adults to age 65, and couples. She has been successful at building a trusting rapport and working relationship with most clients including teenagers who are skeptical of therapists and therapy.
Bring yourself as you are, for an assessment intent on addressing the issues most important to you. Kris will walk beside you through your struggles and challenges until you are ready to walk individually knowing you are capable and valuable.
Kris' specialties:
Children ages 5 to 17, adults, couples and families
LGBTQ concerns
Anxiety/depression/mood disorders
Substance abuse
Family dysfunction/relationship issues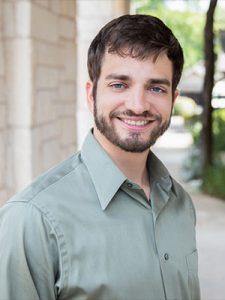 Paul DeLew, LPC
Paul DeLew is a Licensed Professional Counselor and graduated from National Louis University in Chicago. He has experience in treating a wide range of mental Illnesses, including panic disorder, ADHD, generalized anxiety, depression, Bipolar disorder, substance abuse, addiction, trauma, and sexual abuse. He treats adolescents, young adults, and adults. He utilizes cognitive behavioral therapy (CBT), dialectical behavioral therapy (DBT), psychodynamic therapy, solution-based therapy as well as other treatment modalities. Paul is successful at quickly building rapport in order to create a trusting, safe environment. He provides a nonjudgemental attitude where clients feel free to express themselves. He understands that each person is a unique individual. Paul works with clients ages 13 and over and creates a specialized treatment to best help each client. He will guide you through your specialized treatment and help you live your best self.
Paul's Specialties:
Generalized Anxiety
Panic Disorders
Depression
Bipolar Disorder
Trauma/PTSD
Addiction and Substance Abuse
Sexual Abuse
ADHD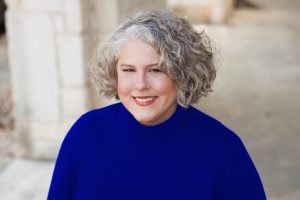 Kelly Pedersen, LPC-S
8Ready to roll up your sleeves and make a transformative shift in your life? Acknowledging that our personal history often obscures rather than informs who we are, Kelly specializes in redefining perception: assisting individuals with trauma recovery & couples with intimacy-rebuilding with insight and useful techniques for bypassing roadblocks. She helps people hone their anger management skills and address the flip side of the coin: initiating the healing process after someone has endured physical, emotional, or sexual abuse. She is trained in EMDR (Eye Movement Desensitization and Reprocessing) as a technique to treat PTSD, and she assesses trauma through the dual lenses of spirituality and culture. She also uses CBT and DBT in her therapeutic processes.
"Stuck" situations require creative solutions! Solving a problem in isolation isn't easy, which is why collaboration with an experienced counselor can prove invaluable. The details of each person's thinking may be varied and unique in every case, but Kelly believes that what is really important is the sense of being enough…sufficient…responsible…capable as yourself…on top of the situation. When the work goes well (which certainly is the intention) the outcome will be the same: an increase in the sense of one's own ability to manage life, and a feeling of growth and empowerment.
Kelly has a clear approach to counseling with people and it relates to what she sees as the ideal outcome of such work. The highest goal, the gold standard of good counseling, is an increase in client morale, a significant growth of feeling competent and confident to work with the feelings and situations that brought you to counseling in the first place. A good counseling relationship has worked when one hears, "You know, I think I can handle this now. I feel a lot better and think I know what to work on and what to do."
As a counselor, Kelly strives to encourage a therapeutic connection that serves as a "secure base", enabling you to challenge your misconceptions about yourself and refocus on your strengths. She believes that accessing new experiences in the context a therapeutic relationship can help us rewire our brains-and our lives.
Kelly an LPC-Supervisor, graduated from The University of Texas -San Antonio with a M.A. in Counseling in 2004. Kelly is a member of American Mensa and founder of the South Austin Pickleball League. In her spare time, she enjoys taking cold water swims at Barton Springs and Deep Eddy.
Kelly's Specialties:
Couples Therapy
Relationship Counseling/Partner Issues
Managing Life Transitions
College Transitions
LGBTQ Coming Out to Parents and Family Issues
Mood Disorders
Geriatric Issues
Christian Counseling
Religious and Spiritual Counseling
Client- Ages 14 and above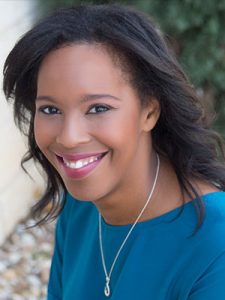 Melinda Dixon, LMFT
I am a special type of marriage and family therapist who loves working with your littlest one! My work experience includes providing individual therapy to children in a school setting, conducting family therapy sessions and developing individualized treatment plans for the client's needs. I can help you develop a positive relationship with the school/staff/teachers who impact your child and their ability to successfully learn in a classroom setting. I provide counseling tailored to the unique pressures and stresses of being a foster and/or adoptive parent and can provide family, child and parent emotional support during this transition.
My goal is to help your family work in a more harmonious way. I do enjoy helping children and families struggling with a wide range of psychological and emotional challenges. Some examples of these difficulties are: trouble at school, anxiety, grief, abuse, stress, oppositional behaviors, sibling conflict, attachment disorders, trauma related issues, ADD/ADHD and divorce. My therapeutic style is warm and accepting.
If you are seeking a supportive and nurturing therapist who has experience with very young children, then call me. Or if you are a parent needing guidance in establishing rules and structure in the home, I believe I can truly help you. Parent training and parent coaching for parents of infants and toddlers are also offered. I have session availabilities in the early evenings.
Specialties:
Children and teens, ages 3-18 years old
Parent Coaching/Training for parents of toddlers
Anger management and problem solving skills solutions
Family Therapy for all ages
Work with foster and adoptive parents
Work with children who have been removed from their home of origin
Conduct strengths based assessment of families to identify needs of child
Attachment-based family therapy
Mothers with postpartum depression
Pregnant moms with or without prenatal issues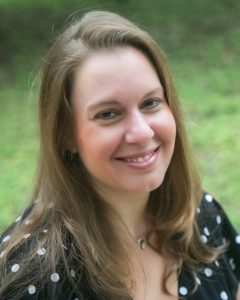 Rebecca Canter, LPC, LCDC
Looking for an experienced clinician that can work through addictions, autism, or other developmental issues? Rebecca Canter has earned both Professional Counselor and Chemical Dependency Counselor licenses. Her focus is with children, teens, couples and family dealing with a multitude of issues. Some examples are: young adults newly diagnosed with Autism Spectrum Disorder (ASD), special needs, learning disabilities, and parents needing positive discipline parent training. Additionally, she works with clients battling anxiety, depression and bipolar diagnoses.
Rebecca graduated from St. Edward's University with a Master's in Counseling, (dual concentration in License Professional Counselor and License Marital and Family Therapist). She has a Bachelor's of Science is in Elementary Education with a concentration in Disability Studies. Rebecca has over 20 years of experience working with ASD clients and their family members.
Rebecca works with clients as young as age 4 years old. She has evening and weekend hours available to accommodate your schedule.If you feel that your family is in crisis, she can help you navigate your situation to help you find real solutions.
Areas of specialty:
Anxiety
Autism
Aspergers
Chemical Dependency
Couples
Depression
Family Therapy
Transition
Trauma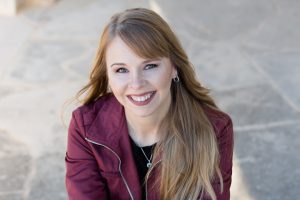 Selena Tyler, LPC
Needing a new way to alleviate distress and emotional discomfort? Selena Tyler is a Licensed Professional Counselor who can teach new ways of thinking, feeling and behaving that can increase overall health and well-being. She has a keen ability to assist those struggling from addictions, plus their family members who are impacted by those same addictions. Selena works with couples on a variety of issues, and is Gottman Level I and II trained for couples work.
Selena focuses on identifying values and learning ways to develop a value-driven life. She can help guide you during difficult situations and to learn new ways of having a different relationship with troublesome situations. Selena does offer mindfulness based skills so you can observe your thoughts and emotions in a more positive light.
Selena is a graduate of St. Edwards University with a Masters in Counseling. Her practice includes working with adolescents, individuals, couples and families.
Areas of specialty:
Anxiety
Depression
Addictions
Couples or Relationship Issues
Substance Abuse
Family Therapy
LGBTQ friendly
Grief and loss
Divorce/blended family issues
►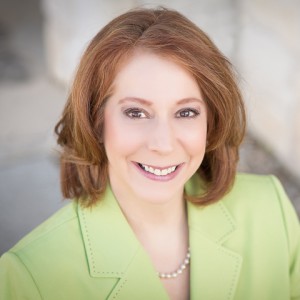 Deborah H. Roberson, M.A., NCC, LPC
Debbie Roberson's specialty is working with individuals who want to set and achieve their goals in their personal and professional lives. As a former Texas A&M University Career Center director and director of career services at Virginia College at Austin, she has extensive experience working with individuals beginning their careers and with career changers at mid-life looking for a more fulfilling career.
She is a career-changer herself, coming into the field of counseling after 13 years in the pharmaceutical sales industry, so she personally experienced many of the same concerns as her clients.
Debbie provides career counseling and life coaching for:
Resolving personal issues that impact work life
Developing self-management skills
Developing interpersonal skills
Certified controlled separation coach
Overcoming barriers that are obstacles to personal goal achievement
Provides assessments and results for career indecision
Women undergoing separation and divorce who need to get back into the world of work
High school juniors and seniors with college major and college selection decisions