Meet our Providers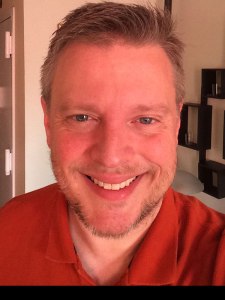 Self Pay Rate: $140
Bert "Bo" Majors, Supervisee in Social Work
Philosophy of Care
Bert "Bo" Majors is a Licensed Social in the State of Texas who has over ten years of experience of providing therapeutic assistance especially to those struggling with anxiety and depression.  He also has degrees in Spirituality and a certification in professional corporate coaching which has helped him to help those who feel stuck in their lives and are attempting to find a new direction whether this be in the professional or personal dimension of their lives.  Especially during this time, he has worked with many to help re-focus or find a new direction when they may have not known how.  Bo has helped anyone who finds themselves on the journey to self-actualization and further growth by employing diverse methods and approaches to counseling and psychotherapy that may work for you as an individual or as a couple.  Bo's philosophy is using an approach to counseling and psychotherapy which is dynamic and eclectic drawing on Acceptance Commitment Therapy, Emotionally Focused Therapy, Dialectic Behavioral Therapy, mindfulness as well as others psychodynamic models and techniques.  Bo has not only worked extensively with those who are struggling with addressing mood disorders such as bipolar, dysthymia and disruptive mood dysregulation disorder but those who are looking to "push the reset button" in their careers or lives in all its facets such as those who are struggling with midlife issues and coaching questions such as time management and leadership development.  Trauma related issues have been a central theme which surfaces as well for many of his clients.
Creativity, openness, non-judgmental and emphatic and reflective listening have been the cornerstone leading to a being a successful counseling relationship. Wherever a person finds themselves whether struggling with a mental health diagnosis or at a place where a person wants to make a change, he can help you to find the path to further growth and wholeness.  Se habla espanol.  Si parla italiano.
Bo seeks to establish a relationship of trust and warmth with you as it is important you can find a therapist you can trust.  Having a degree in spirituality as well, a client is welcome to bring his or her spiritual and religious beliefs as well to the therapeutic relationship and counseling process as well.  With his eclectic theoretical approach, you can find something that can work for you.
Education
Yeshiva University - New York City
Master of Social Work
Specialties
Anxiety
Depression
Spirituality
Acceptance Commitment Therapy
Emotionally Focused Therapy
Dialectic Behavioral Therapy
Mindfulness
Brandy Messiah, PMHNP-BC, RN, APRN
Philosophy of Care
Brandy Messiah is a board-certified Psychiatric Mental Health Nurse Practitioner (PMHNP-BC) with a mission to deliver quality mental health care to individuals and their families by providing a safe, nonjudgmental environment to foster a strong therapeutic alliance with the patient and/or family. Brandy began a nursing career in 2009 as a Registered Nurse (RN) and spent the next 10 years as a bedside nurse in emergency medicine, psychiatry (outpatient programs & inpatient hospitals), long-term intensive care units (ICU), step-down ICU/cardiac/telemetry, home-health, and hospice.
Throughout her nursing career Brandy witnessed the many disparities in the delivery and approach to mental health issues. This led her to develop an intense passion for the mental health population and the specialty of psychiatry. She decided to pursue an advanced degree as a PMHNP to effectively contribute and reach her personal goal to enhance the delivery of the mental health care to assist patients/families in better management and outcomes associated with mental health conditions.
Brandy thoroughly enjoys direct patient care and values the therapeutic relationship between patient/family and provider as the foundation to success in outpatient psychiatry. In this relationship, she will be able to provide you with the relevant education and resources, and better assist you in your own, unique journey in the recovery and healing process.
Education
Master of Science in Nursing
University of Texas Health Science Center-Houston
Specialties
Anxiety

Depression

ADHD

Adolescents

Trauma & PTSD

Women's Issues
Francis Segovia, PMHNP-BC
Philosophy of Care
Francis Segovia is a board certified Psychiatric Mental Health Nurse Practitioner (PMHNP-BC) in Texas and Wisconsin. She is qualified to diagnose, provide psychotherapy, and prescribe medications to children, adolescents, and adults with mental health disorders. Francis has experience working with individuals who experience symptoms of anxiety, impulsivity, depression, insomnia, trauma, abuse, obsessive compulsive, adjustment, behavioral, and psychosis. She has a passion for holistic patient care and has 14 years of experience working with individuals from ages 10 to 95.
Francis completed her Master of Science in Nursing (MSN) at the University of South Alabama. She spent 9 years as a Registered Nurse (RN) and 4 years as a Licensed Vocational Nurse (LVN). Francis has worked at an in-patient psychiatric state facility in Texas, a 24-hour crisis phone line, and an outpatient crisis stabilization unit. She also has experience as a charge nurse on an adolescent and adult psychiatric forensic intensive care unit. Francis has great communication skills, is a good listener, and takes pride in providing positive patient care with no judgement.
Since Francis has 7 years of experience working with adolescents under the age of 17, she has a way to interact therapeutically and became a great advocate to children and adolescents. She is able to determine the needs of the patient and provide holistic care. She is understanding and provides patient education during each visit. There is no wrong question. It is better to ask than to not understand your symptoms.
Education
Master of Science in Nursing
University of South Alabama
Specialties
Anxiety

Depression

Bipolar

Trauma & PTSD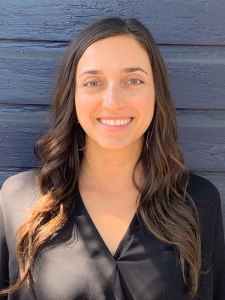 Self Pay Rate: $140
Jane Bernick, LCSW
Philosophy of Care
Jane Bernick is a Licensed Clinical Social Worker in the state of Texas. She is experienced in providing therapeutic care and behavioral interventions to children, teens, parents, and adults. She works with children and families addressing trauma, behavioral needs, and life changes as well as with individuals experiencing depression, anxiety, and other mental health needs.
Jane works with clients through creative, mindful, collaborative, and strengths-based interventions to help them achieve their goals and address their needs. Her background in dance also allows her to implement creative movement and play-based activities to improve an individual's behavioral and social skills. Her training and experience aim to help families bond and better understand each other.
Navigating life changes and understanding mental health needs and challenges is not something that needs to be handled on your own. Jane encourages you to schedule your initial session with her to get started in meeting your needs and goals.
Education
Texas State University
Master's in Social Work
Specialties
Anxiety

Depression

Behavioral Issues

Coping Skills

Parenting
Self Pay Rate: $199: Intake $149: Follow-ups
Maame Obiri-Boateng, PMHNP
Philosophy of Care
Maame S. Obiri-Boateng is a Board-Certified Psychiatric/Mental Health Nurse Practitioner whose focus is working with patients with mental illness in a collaborative manner to understand their diagnosis, treatment plan, and develop management strategies to better manage the day-to-day challenges that affect the patient's general wellness. She sees patients across the lifespan from ages 4 to 88 years older adults and has worked with patients diagnosed with PTSD, MDD, anxiety, psychotic disorders, addiction, and behavior disorders.
Maame graduated with her Associate Degree in Nursing from San Antonio, her Bachelor's of Science in Nursing from the University of Texas at Arlington, and her Master's of Science in Nursing from Walden University.  Her love for psychiatry led her to pursue an advanced degree in nursing and today, she collaborates with other care providers (primary care provider, specialist, therapist, nutritionist, life coach, etc) to address underlying symptoms and lifestyle factors associated with mental illness.
Maame understands that each patient is unique and focuses on providing personalized care, putting the needs of the patients first, and creating treatment plans specific to their disorders. Each patient requires careful attention in order to shape their treatment plan, focus on medication management in order to achieve positive and therapeutic outcomes. Maame puts a lot of emphasis on listening to understand her patients in order to provide the best care possible.
Maame uses engaging, empathetic, and pragmatic guidance in therapeutic settings and utilizes active listening, mindfulness, and observational skills to collect data for treatment planning and therapeutic interventions.
Education
Walden University
Master of Science in Nursing
Specialties
Anxiety

Depression

Anger

ADHD

Obsessive-Compulsive (OCD)

Trauma and PTSD, Women's Issues
Olayemi "Cynthia" Akindele, DNP, APRN, FNP-C, PMHNP-BC
Philosophy of Care
Cynthia Akindele is a Doctoral-Prepared and Board-Certified Psychiatric Mental Health Nurse Practitioner (PMHNP-BC, DNP) with over 11 years of experience providing psychiatric evaluations, diagnoses, medication management, and supportive psychotherapy. She specializes in treating clients of all ages who are struggling to cope with anxiety, depression, anger management issues, relationship difficulties, ADHD, behavioral issues, eating disorders, gender identity and transgender issues, military and veteran issues,  including PTSD, and more.
Cynthia earned her Master's degree in Nursing from Walden University, with a focus on Family Nurse Practitioner. She then obtained a post-master's certificate in psychiatric mental health nurse practitioner in 2019. Her journey into the health care field began when she was working as a registered nurse taking care of patients in homes and hospital settings. She had the opportunity to work with patients in various settings, including medical-surgical units, long-term acute care units, outpatient surgery, hospice, neonatal/pediatric unit, and adult home health agency. She also worked for the Veterans Affairs hospital in 2017, and this experience made her more aware of the great need for mental health professionals.
Cynthia's psychiatric approach is evidence-based, holistic, and patient-centered. She'll work to create an environment where you can develop trust in her and feel safe sharing your stories and experiences. With Cynthia's guidance and support, you'll partner together to create realistic goals that can meet your mental health needs.
Education
Walden University
Master's Degree in Nursing
Specialties
Anxiety

Depression

ADHD

Adolescents

Behavioral Issues

Bipolar

S

leep or Insomnia

Trauma & PTSD
Appolonia Chineme, PMHNP
Philosophy of Care 
Appolonia Chineme is a Board Certified Psychiatric Mental Health Nurse Practitioner and Board-Certified Family Nurse Practitioner with a passion for holistic patient care. Appolonia has worked as a Registered nurse in many hospital and outpatient settings including, home health, psychiatric hospital setting, Medical surgical nursing, ICU nursing and inpatient nurse case manager in the Tarrant County level one trauma hospital system. Appolonia spent over 10 years as a bedside Registered Nurse prior to graduating with a master's degree from the University of Texas El Paso in 2015 with focus in Family Practice.
Appolonia has worked as an outpatient Family Nurse Practitioner at the Tarrant County hospital system since 2016 providing holistic care to patients addressing both medical and mental health needs of patients in all age groups. Throughout the years as a Family Nurse practitioner, Appolonia recognized the overwhelming need for specialized and knowledgeable providers to address the Mental health needs of the patient population, she became increasingly interested in the Mental health aspect of her patient population. Appolonia then graduated from the University of Texas Arlington with Post Masters Psychiatric Mental Health Nurse Practitioner in 2019 after which she continued Practicing at the Tarrant County Hospital with a focus on medical and psychiatric patient care.
Appolonia believes that her years and experiences working at the bedside, case management, family and psychiatric patient care have prepared her to provide holistic care and better understand the patient as an integral part of the care team.
Education
University of Texas at El Paso
Masters with Focus Family Nurse Practitioner
University of Texas at Arlington
Post-Masters with Focus Psychiatric Nurse Practitioner
University of Texas Health Science Center in Houston Texas
Post-Masters with focus Emergency and Trauma care.
Specialties 
Depression
Anxiety
Mood disorder
ADHD
PTSD
Sleep Disorders
Obsessive Compulsive disorders
Medically induced Mental health problems.
Generalized Mental Health Problems.
Deborah Solomon, PMHNP
Philosophy of Care
Deborah Solomon is a compassionate Psychiatric Mental Health Nurse Practitioner (PMHNP) with over 3 years of experience delivering care focused on the body-mind-social wellbeing of individuals ages 16 and older.
Deborah completed her post-master's PMHNP certification at the University of Cincinnati. She is commended for her expertise in a broad range of psychiatric and mental health diagnoses. She has also demonstrated proficiency in comprehensive assessments and integrating findings to coordinate recovery-focused care to promote optimal mental healthcare results.
Deborah seeks to identify and capitalize on your psychological, developmental, cognitive, and personal strengths to effectively manage your mental health conditions. She wants to work together to help you be the best you can be. You can begin by setting achievable goals together.
Education
University of Cincinnati
Post Master's certification as Psychiatric Mental Health Nurse Practitioner
Specialties
Medication Management

Anxiety

Depression

Coping Skills

Men's Issues

Military/Veteran

Obsessive-Compulsive (OCD)

Oppositional Defiance

Sleep or Insomnia

Stress

Trauma and PTSD

Women's Issues
Mabel Nwachukwu, APRN, PMHNP
Philosophy of Care 
Mab Nwachukwu is a Board-certified Psychiatric Nurse Practitioner licensed in the state  of Texas since 2017. She has experience working in psychiatric clinics with clients 18 years and older helping them to achieve their recovery goals. She is skilled in assessing and treating a variety of mental health disorders including Depression, Anxiety Disorders, Adjustment disorders, Bipolar disorder, OCD, PTSD, and psychotic disorders. She has a Bachelor of Science in Nursing from Texas Woman's University Dallas and received her Master of Science in Nursing specializing in Psychiatry and Mental Health from University of Texas in Arlington. 
Mab provides Psychiatric evaluation and medication management services  through Telepsychiatry. She is passionate about thorough evaluation, patient teaching, holistic and collaborative care. So, your treatment will be customized, physical, psychosocial, and spiritual concerns considered, medical work-ups and therapy referrals included when indicated. 
Mab is a patient-friendly clinician who actively and intuitively listens to foster a therapeutic alliance with her clients; you will ALWAYS have an active voice in  your treatment and her goal is to provide a setting where all clients are comfortable to communicate their current needs and achieve the optimal level of functioning that they value and desire. 
Education
University of Texas
Master of Science in Nursing
Specialties 
Major Depressive Disorder

 

Post-partum Depression

 

Adjustment Disorder

 

Bipolar Disorder

 

Other mood Disorders

 

Generalized Anxiety Disorder

 

PTSD

 

OCD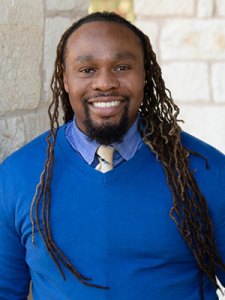 Self Pay Rate: $140
Terry Edwards, LCSW
Philosophy of Care
Terry Edwards Jr. is a Licensed Clinical Social Worker who graduated from Ohio State University in 2008 with a MSW degree. Terry spent 2 years at Florida State University before transferring to Ohio State University and completing his Bachelor of Arts in Criminology and Psychology in 2004. Terry also received his Addictions Certificate from the University of Michigan in 2015.
After graduating from Ohio State University, Terry moved back to his hometown of Detroit, MI where he was Licensed and practiced as a Social Worker. Terry has worked in several roles as a Therapist, Crisis Manager, and Adjunct Professor, which has allowed Terry to garner an array of knowledge and expertise in issues and concerns that affect everyday people in everyday life.
Terry has focused his career directives on the enhancement of interpersonal and intrapersonal principles and values in order to promote clinical solutions to multifaceted problems in society. His experience working with individuals and families has promoted a dedication to try to understand, assist, and evolve the emotional, mental, and physical well-being of human development at all stages in life.
Education
Masters of Social Work
Ohio State University
Specialties
ADHD
Depression
Substance Use
Crisis Management
Trauma
LGBTQIA
Relationship Issues
Men's Issues
Occupational/Academic
Children's Issues (7+)
Teenager/Adolescence
Cultural/Ethnic
Bipolar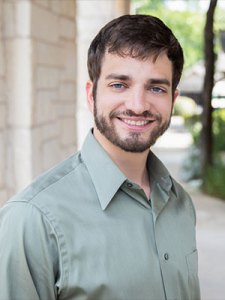 Self Pay Rate: $140
Paul DeLew, LPC
Philosophy of Care
Paul DeLew is a Licensed Professional Counselor and graduated from National Louis University in Chicago. He has experience in treating a wide range of mental Illnesses, including panic disorder, ADHD, generalized anxiety, depression, bipolar disorder, substance abuse, addiction, trauma, and sexual abuse. He treats adolescents, young adults, and adults, creating a specialized treatment to best help each client.
Paul utilizes cognitive behavioral therapy (CBT), dialectical behavioral therapy (DBT), psychodynamic therapy, solution-based therapy as well as other treatment modalities. He is successful at quickly building rapport in order to create a trusting, safe environment, and he provides a nonjudgemental attitude where clients feel free to express themselves. He understands that each person is a unique individual and will guide you through your specialized treatment to help you live your best self.
Education
National Louis University
Master of Science in Counseling
 Specialties
Generalized Anxiety
Panic Disorders
Depression
Bipolar Disorder
Trauma/PTSD
Addiction and Substance Abuse
Sexual Abuse
ADHD
Self Pay Rate: $140
Kristin J. Frederiksen, LCSW
Philosophy of Care
Kris Fredericksen is licensed clinical social worker and native Texan. She earned her bachelor's degree at Texas A&M in psychology and her Masters of Science of Social Work at The University of Texas in Austin. She has extensive experience teaching parents effective discipline methods that builds and repairs relationships with their children. She is sensitive to sexual orientation, culture, race, ethnicity, religious or spiritual affiliation, and has specialized training supporting the LGBTQ, transgendered and gender variant communities. She partners with clients to find viable solutions within their existing framework, skills and abilities to improve their mental and emotional states and life circumstances.
Kris treats symptoms of depression, anxiety, poor self-esteem, ADHD, mood and affect disorders, psychosis, substance abuse, self-harm, family dysfunction, relationship issues, domestic violence, and feelings of helplessness and hopelessness. She uses a variety of techniques such as art therapy, games, role-play, music, projects, toys as well as spontaneous ideas brought in by clients and/or brainstormed in session.
Kris works with children (ages 5 to 17) and families, adults to age 65, and couples. She has been successful at building a trusting rapport and working relationship with most clients including teenagers who are skeptical of therapists and therapy.
Bring yourself as you are, for an assessment intent on addressing the issues most important to you. Kris will walk beside you through your struggles and challenges until you are ready to walk individually knowing you are capable and valuable.
Education
Masters of Science in Social Work
University of Texas
Specialties
Children ages 5 to 17, adults, couples and families
LGBTQ concerns
Anxiety/depression/mood disorders
Substance abuse
Family dysfunction/relationship issues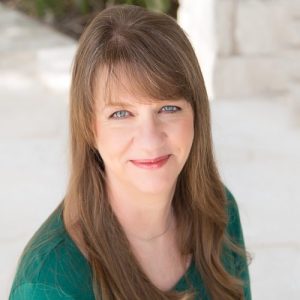 Self Pay Rate: $140
Janet "Kaye" Love, LPC
Philosophy of Care
Janet "Kaye" Love is a Licensed Professional Counselor who is experienced in working with youth, parents, and families as well as individual adults. Kaye has over 8 years of experience working with individuals with developmental and learning disabilities, including Intellectual Disability and Autism Spectrum Disorder, in Special Education and Vocational Rehabilitation. Her approach blends Solution Focused, Cognitive, Psychodynamic, Psycho-educational, and Mindfulness-based techniques, Play therapy is available for children ages six to ten. She is experienced in providing spiritually sensitive counseling to clients who identify with diverse belief systems including Buddhism, Christianity, Ethical Humanism, Hinduism, Islam, Judaism, and Wicca.
Kaye is passionate about assisting individuals to explore and enhance their sense of meaning and purpose in life in a way that is sensitive to and respectful of their religious or non-religious understanding. She understands the challenges of developing an appreciation of a personal skill set that is unique, positive self-esteem, and creative workarounds for functional limitations, as well as the difficulties involved in navigating education, employment, healthcare, and community organizations designed for those with typicality.
Kaye is focused to help you alleviate distress by developing ways of thinking, feeling, and behaving that increase your experience of well-being. She focuses on potential solutions instead of problems, which helps you move toward your goals. Kaye will help you understand the dynamics of your situation and discover how your thoughts and beliefs affect your emotions and behaviors. You will learn to observe your thoughts, revise limiting conditioning, develop new ways of thinking that evoke more positive emotions, and become more able to resolve issues independently.
Education
University of Texas at Arlington
Master of Science in Social Work concentrated in Direct Clinical Practice
Master of Business Administration concentrated in Human Resources Management
University of North Texas
Certificate in Employment Services for People with Disabilities
T.E.A.C.H. Quest, Alternative Teacher Certification
Educator Certification in Special Education EC-12 and Elementary Education EC-5
The New Seminary (Interfaith)
Master of Religious Studies
Ministerial Ordination in connection with the Interfaith Temple of New York
Specialties
Anxiety

Depression

Grief and Loss

Adjustment to Disability/ Health Issues

Pain Management

Attention Deficit Disorders

Autism Spectrum Disorder

Academic Stress

Work Stress

Interpersonal Conflict

Family Counseling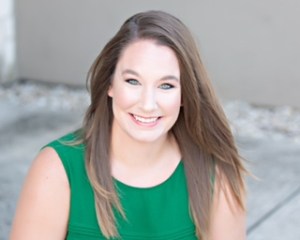 Self Pay Rate: $140
Gina Carlino, LPC
Philosophy of Care
Gina Carlino is a Licensed Professional Counselor (LPC) who works with clients who need support while they or their family member has either a dual diagnosis, or is struggling with an addiction such as drug or alcohol abuse. Gina is passionate about working with families and helping to rebuild trust in relationships. She has specialized training in working with couples to enhance their communications.
Gina completed her master's degree in Counseling Education at Texas State University. Her work with clients spans a variety of issues, ranging from anxiety, depression, bipolar disorder, grief and loss, and family/relationship issues. She has a special affinity for working with the elderly and their end-of-life issues. If your loved one has Alzheimer's and you need support, then contact Gina Carlino for a consultation.
Education
Masters in Counseling Education
Texas State University
Specialties
Grief and Loss
Aging and End-of-Life Issues
Alzheimers Support
Anxiety
Depression
Bipolar Disorder
Pain Management
Relationship, Couple and Family Issues
Dual-Diagnosis
Drug and Alcohol Abuse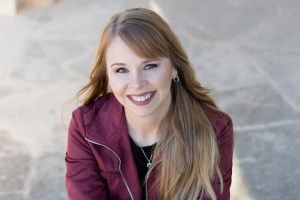 Self Pay Rate: $140
Selena Tyler, LPC-S
Philosophy of Care
Selena Tyler is a Licensed Professional Counselor Supervisor who can teach new ways of thinking, feeling, and behaving that can increase overall health and well-being. She has a keen ability to assist those struggling with addictions, plus their family members who are impacted by those same addictions. Selena works with couples on a variety of issues and is Gottman Level I and II trained for couple's work.
Selena is a graduate of St. Edwards University with a Master's in Counseling. Her practice includes working with adolescents, individuals, couples, and families. She focuses on identifying values and learning ways to develop a value-driven life. Selena can help guide you during difficult situations and learn new ways of having a different relationship with troublesome situations. Selena offers mindfulness-based skills so you can observe your thoughts and emotions in a more positive light.
Education
Masters of Counseling
St. Edward's University
Specialties
Anxiety
Depression
Addictions
Couples or Relationship Issues
Substance Abuse
Family Therapy
LGBTQ friendly
Grief and loss
Divorce/blended family issues