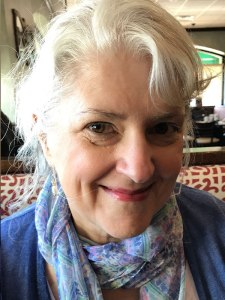 Self Pay Rate: $99
Barbara Kallaur, LMHC
Philosophy of Care
Barbara Kallaur is a Licensed Mental Health Counselor (LMHC) with over 10 years of experience. Barbara works with clients ages 9 and over and her specialties include post-traumatic stress disorder (PTSD), anxiety, depression, relationship issues, and LGBTQ issues. She also has experience in addictions counseling.
Barbara completed her Bachelor of Science (BS) in Mental Health Counseling at Butler University and her Master of Science (MS) at Indiana Wesleyan University. Before becoming a therapist, she was a successful classical musician who taught for over 25 years at the Jacobs School of Music. This background has enabled Barbara to have exceptional listening skills, both to what is said, and left unsaid.
Barbara brings a client-centered approach to her practice and is always mindful that the client comes first. She will tailor a treatment plan to the client's specific needs and desires. Barbara strives to create a non-hierarchical atmosphere in sessions, always being aware that the client is the expert on him/herself. She utilizes relational approaches and psychodynamic treatment including cognitive therapy, acceptance and commitment therapy, brief solution focused work, as well as mindfulness and trauma therapy. Barbara is always interested in the inclusion of artistic expression as a part of the therapeutic process.
Education

Indiana Wesleyan University
Master of Science
Specialties
Anxiety
Depression
Post-Traumatic Stress Disorder (both adult and adolescent)
Relationship Challenges
LGBTQ issues, including older members of this community struggling with isolation and compound bereavement.
Personality Disorders
Life Transitions
Women's Issues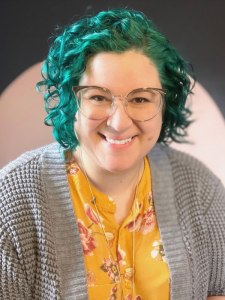 Self Pay Rate: $99
Christine Fisher, LMHC
Philosophy of Care
Christine Fisher is a Licensed Mental Health Counselor (LMHC) with 9 years of experience who specializes in anxiety, depression, self-esteem, stress, and trauma. No matter where someone starts, it's possible to have a life with peace, joy, and healthy relationships. Christine has successfully helped many clients move forward on this journey.
Christine has a bachelor's and master's degree from Huntington University. She has engaged in extensive post-graduate education in trauma-informed care, complex trauma, attachment issues, interpersonal neurobiology, and the polyvagal theory. Christine values personalizing treatment to each client to ensure it is effective. She creates an open and accepting environment where every client can feel safe. "Healing, growth, and change happen when a person feels heard and accepted. With compassion and teamwork, difficult thoughts and emotions can be untangled and start to heal," says Christine.
Do you find yourself in emotional chaos and not able to connect to healthy relationships? Do you find yourself stuck with coping strategies that don't work? Do you struggle to feel as though you know yourself and understand your needs, and how to have these met in your daily life? Many people struggle with these issues and it's possible to make progress no matter where you start on this journey. Therapeutic work can focus on current urgent needs, deeper healing work, or a balance of both. Therapy with Christine can help a person move from chaos to compassion to growth.
Education
Huntington University
Master of Arts in Counseling Psychology 
Specialties
Trauma and Complex Trauma  
 Interpersonal Neurobiology and Polyvagal Theory  
 Depression  
 Anxiety  
 Attachment Therapy  
 Psychodynamic Therapy  
 Self Compassion and Mindfulness  
 Hypnotherapy  
 Creative Arts in Therapy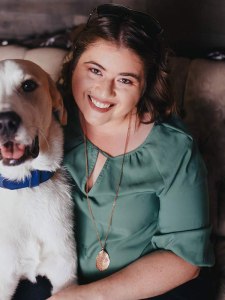 Self Pay Rate: $99
Shelley Carroll Lafferty, LCSW
Philosophy of Care 
Shelley Lafferty is a Licensed Clinical Social Worker, in the state of Indiana, with a certification in Animal Assisted Social Work. Dallas is her registered therapy dog. She has 8 years of experience providing therapeutic services in working with adults and adolescents. Shelley can also provide these services in Spanish. She provides therapeutic care to adults and adolescents seeking help with depression/anxiety, life transitions, LGBTQ+ including surgical letters. She completed her BA in Research Psychology at the University of Alabama in Huntsville and received her master's in Social Work form the University of Denver.
Shelley utilizes an interpersonal approach, meeting individuals where they are, to provide strength based, dialectical, cognitive, acceptance commitment, mindfulness based, solution and emotionally focused approaches to therapy. She always maintains a creative and flexible awareness allowing for individualized services for each person she works with.
Shelley seeks to establish a warm and caring relationship with you in order to walk with you as you work together, building on your strengths, moving in the direction of your goals and values, and helping you find your balance to live your most meaning life.
Education 
University of Denver
Masters in Social Work
Specialties 
Anxiety 
Depression
Life Transitions 
LGBTQ+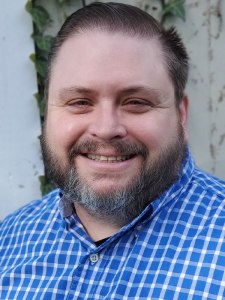 Self Pay Rate: $99
Tom Walters, LMHC
Philosophy of Care
Thomas "Tom" Walters is a Licensed Mental Health Counselor in the state of Indiana who has over 10 years of experience partnering with adolescents, adults, and couples seeking help with depression, anxiety, substance use, post-traumatic stress disorder, trauma, problematic sexual behaviors, and relationship issues.
Tom completed his Bachelor of Arts in Bible and Ministry from Bethel University and received his Master of Education in Counseling from Indiana University of South Bend. He utilizes cognitive-behavioral, strength-based, motivational interviewing, and solution-focused approaches to therapy providing a creative, intentional, and professional treatment setting, always meeting clients where they are in their journey and helping to develop goals to find emotional stability, improved relationships, improved functioning at work and home, and healthier relationships.
Through mutual respect and a warm and caring relationship, Tom will assist you with building on your strengths and help you achieve your goals, allowing you to live a more meaningful and fulfilling life, helping you not just survive but thrive in the areas of life you are seeking to improve.
Education
Indiana University of South Bend
Master's in Counseling
Specialties
Trauma
PTSD
Anxiety
Depression
Substance Use
Family Conflict
Adolescents