Meet our Providers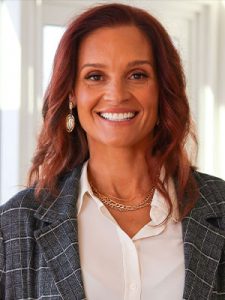 Accepting:
Pending:
Aetna
BCBS
Beacon Health Options
Cigna
Humana
Magellan
Multiplan
Tricare
United Healthcare
Self Pay Rate: $89
Natasha Anderson, LCSW
Philosophy of Care
As a licensed clinical social worker who has spent over ten years working in both inpatient and outpatient settings, Natasha Anderson has worked with clients suffering a variety of issues, including depression, anxiety and severe mental health problems. Natasha's patients come to her when seeking someone who makes them feel heard and understood as well as a someone who reminds them that they have someone in their corner. Natasha helps them reach their wide range of goals, whether that's overcoming trauma, repairing relations or simply leading a more meaningful life. She completed her Bachelor of Social Work from Florida Atlantic University and a Master of Social Work from Barry University, earning licenses in both Florida and Tennessee. Through active listening, a cognitive behavioral approach and overall mindfulness, Natasha aims to help her patients from all walks of life. Natasha's collaborative and flexible nature allows her to work with clients who are all fighting their own unique battles. By incorporating solution-focused methods and a collaborative approach, Natasha successfully helps patients overcome past traumatic experiences. Natasha provides an atmosphere of openness, care and transparency with her clients and their families. As someone who leads a life of empathy, respect and warmth, Natasha creates genuine relationships with her clients so that they trust her and the process in order reach a healthier and happier life.
Education
Barry University
Master's in Social Work
Specialties
Anxiety
Depression
Life transitions
Stress Management
Crisis Intervention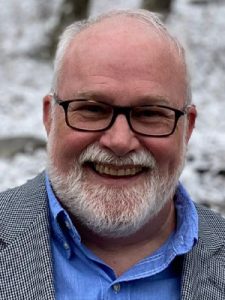 Accepting:
ComPsych
Tricare
United Healthcare
Pending:
Aetna
BCBS
Beacon Health Options
Cigna
Humana
Magellan
Multiplan
Self Pay Rate: $89
Phillip Owens, LPC
Philosophy of Care
Phillip is a Licensed Professional Counselor in Tennessee with over 16 years' counseling experience in both in- and out-patient settings. It was through his college teaching experience that Phillip found his passion for working with adults, especially those going through life changes, such as those in college or exiting from the military. Having served time in the military, Phillip is particularly aware of the needs of military personnel and veterans.
A native Tennessean, Phillip got his undergraduate degree from the University of Tennessee at Chattanooga, a masters in Counseling from the University of Tennessee at Knoxville, and then obtained a doctorate in Counseling and Personnel Services from the University of Louisville. Phillip has practiced in a variety of clinical settings, working with folks experiencing life stressors, depression, anxiety, and mood disorders.  In fact, while working in a prison, he pioneered the "walk-n-talk" therapeutic technique where he invited the inmates to walk with him in the common areas daily. Phillip sought ways to help the inmates regain hope and find strength individually and as a group, and they began to learn to cope with their struggles and the tragedies of life.
Phillip enjoys the outdoors, hiking, crafting, and volunteering to give back to the community. Phillip believes every person is specially gifted, and when these gifts are encouraged and cultivated, a person finds inner peace and becomes more confident, fulfilled, and can then care for others. It is then that their behaviors reflect their new sense of self-worth and self-fulfillment. Phillip also believes people's feelings and behaviors are influenced by their interactions with others and their environment. His faith as a Christian energizes his work, and he has tremendous respect for clients' spiritual story honoring their choice whether to incorporate spirituality or faith into the therapeutic relationship. Phillip will help you increase your own understanding of your personal gifts causing you to make better choices when dealing with life's challenges. Phillip encourages you to "walk-n-talk" with me!
Education
University of Louisville
Ed.D.
Specialties
Relationship Counseling
Anxiety Therapy
Stress Counseling
Panic Counseling
Depression Counseling
Mood Disorders
Christian Counseling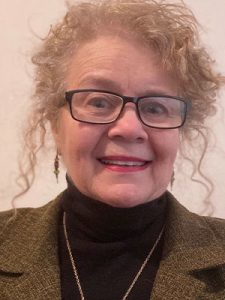 Accepting:
ComPsych
Magellan
Multiplan
United Healthcare
Pending:
Aetna
BCBS
Beacon Health Options
Cigna
Humana
Tricare
Self Pay Rate: $89
Sara Tinker, LCSW
Philosophy of Care
Sara Jane Tinker, MS, MSW, LCSW, EMDR, SEP (SE) is a licensed clinical psychotherapist and trauma counselor with over twenty-five years' experience in behavioral health and substance use offering   trusted, confidential, customized, and worthwhile evidenced based interventions.  An interesting mix of professional training, skills and life experience adds a unique richness to what I offer clients.   Crossroads experiences in my late 20s got me onto a path of self-discovery that led to my present career, which I love and consider my true passion. I love to learn new techniques that can help clients, so I trained in EMDR through the Personal Transformation Institute and enrolled in the EMDRIA approved two-year Advanced EMDR Certification.  I'm a current student with Dr. Peter Levine's Somatic Experiencing Trauma Institute for gentle and effective treatments for trauma resolution.  As a Southern Sandtray Institute member I stay up-to-date on current trends and work with all ages in sandtray therapy for all ages, families, & couples.   Psychodynamic, Self-Psychology, Object Relations & Systems Family Therapy are my foundational lens while utilizing Somatic Experiencing (SE), EMDR, and Attachment work to individualized the therapy. 
In the 1980's my love for the mind-body-spirit connection led me to graduate studies in Exercise Physiology Wellness and research on Aerobic Fitness & Stress Perception. I studied Yoga & Meditation,  later traveling & studying in India and Nepal. Graduate training at  University of Tennessee included stints treating victims of sexual abuse and community mental health. I was hired in acute adolescent Psychiatric/A & D and  later in-home adolescent/child & family treatment;  I later opened a private practice.  Recently, I trained with Rev. Becca Stevens, Founder of Magdalene in 1997, program:  Thistle Farms, designed to heal, empower, and employ female survivors of human trafficking, prostitution, and addiction. I've assisted Nashville Mending Hearts, whose mission is to provide shelter, hope and healing to women who may be homeless due to addiction and co-occurring mental health disorders. Many current clients experienced intermittent, ongoing trauma or major stressors which range from bullying, verbal putdowns, or mis-attunement from parents to serious car accidents, medical trauma, divorce, to sexual abuse, domestic violence, rape, abduction, or combat trauma.  One-time stressors such as a traumatic accident, house fire, and loss of employment, divorce, natural disaster, home invasion, or incarceration are also effectively  treated. 
 One of the reasons I connect so well with my clients is I've had such a diversity of experiences. I know the stress of the hard work, a long-distance relationship, losing family, career change, chronic pain, loss, recovery, dealing with a loved one's addiction, blended families, raising children, spiritual crisis & searching, divorce after a long marriage, and dealing with aging loved ones and dementia. I have experienced the healing of therapy, support & recovery groups, body-energy work, and can offer compassion and hope from my own experience, as well as from my professional training. I help clients create a life of joy despite the challenges. I genuinely enjoy helping people, and have both the tools and the experience to help guide clients through better communication, deeper connections, family problems, healthier boundaries, major decisions, more authenticity, and the healing process. What some refer to as mental health problems I see as the opportunity for curiosity to explore a  spiritual and psychological transformation.  For those needing an enhanced level of privacy and discretion, therapy is provided online via telehealth.
Education
University of Tennessee Knoxville
MSSW
Specialties
All categories of PTSD, Complex Trauma, Veteran PTSD

Narcissistic Abuse Syndrome

Anxiety & Depression

Substance & Alcohol Use

Childhood Abuse & Neglect

Bi-Polar Disorders

Couples/Family & Blended Family Therapy

Chronic Pain & Medical Trauma

Life Transitions

EMDR Therapy

Somatic Experiencing Therapy  (SE)

Sandtray Therapy