Meet our Providers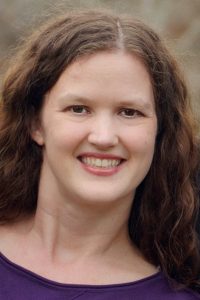 Christa Campbell
LCSW
Address:
2021 Richard Jones Road, Suite 350B
Nashville, Tennessee 37215
---
I've always been curious about people and what motivates them. The difficulties I've had in life and my interest in people led me to a career that allows me to help people through their own challenges. When life gets difficult, we need professionals we can trust.I aim to walk alongside my clients as they discover their own strengths and find a balanced, satisfying life. Through therapy with me, many clients learn new skills and techniques that allow them to make desired changes, set realistic goals, and move toward a fulfilling life. For three years, I worked in a school setting, helping emotionally disturbed children. In 2008, I earned my licensure and began working as a therapist, serving all ages as they seek to maintain mental health and increase life satisfaction. I utilize CBT (cognitive behavior therapy), EMDR (eye movement densensitization and processing), solution-focused therapy, and other strategies, depending upon my client's specific needs. My therapy focuses on treating depression, anxiety, trauma, anger, mood issues, grief, ADHD, and recovery.
What made you want to become a therapist?
Every person has a story to tell and I've always worked hard to understand what makes people who they are. My own life experiences have led me to want to partner with clients to help them through their difficult times.
What do you like most about working with clients?
I love helping my clients see themselves and their world from a perspective that helps them have a more satisfying life.
Why do people get stuck? How do you help clients get unstuck?
People often get stuck because of trauma. I use EMDR to help people process trauma.
Do you use any specific counseling method or philosophy?
I use an eclectic approach, drawing from a variety of theoretical frameworks including systems theory, cognitive-behavioral, Eye movement desensitization and reprocessing therapy (EMDR) and psycho education.
What is one thing that you try to teach every client?
I often find myself talking with clients about "taking it one day at a time, one moment at a time." It's a motto I find helpful personally as well as professionally.
What is one thing you've learned from a client?
I believe every client is the expert on her/himself. I have been inspired to hear the stories of my clients, to hear how they have survived and then learned to thrive through sometimes very difficult circumstances.
What should clients expect during their first counseling session with you?
My goal is always to make the session time as useful to the client as possible. This means different things to different people so I like to use the first session as a time to learn about each other and determine what the client is looking for in therapy.
What would you say to a client who was nervous about his or her first session?
I respect and understand that it's difficult to meet a complete stranger and open up about deeply personal things. I have done that as well and I know it takes strength and can also be anxiety inducing.
How do your clients know if counseling is working?
I work with my clients to make collaborative goals at the beginning of therapy and we check in as therapy progresses to discuss progress and modification of goals.
Age Groups Seen:
Helps with...
ADHD/ADD
Addiction
Adolescents
Aging
Alcohol abuse
Alzheimer's
Anger
Anxiety
Asperger's
Autism
Blended Family
Careers
Children
Chronic Pain
Codependency
Coping Skills
Dating
Dependency
Depressed Mood
Developmental Disorders
Divorce
Domestic Violence
Drug Abuse
Family Conflict
Fear/ Phobia
Gambling
Grief/Loss
Impulsive
Infertility
Infidelity
Internet Addiction
Life Coaching
Money/Finances
Narcissism
OCD
Parenting
Personality Disorder
Pregnancy
Racial Issues
Relationships
Schizophrenia
Self Esteem
Self Harm
Sexual Abuse
Sexual Issues
Single Life
Skin Picking Disorder
Sleep/Insomnia
Social Anxiety
Spirituality
Sports
Stress
Substance Abuse
Trauma/PTSD
Under-Achievement
Video Game Addiction
Weight Management
Women's Issues
Workaholism