Highlights


World Mental Health Day is an internationally-recognized holiday that occurs each year on October 10th. This day marks a time to remember the importance of our mental health and to become educated about mental health conditions, self-care, and treatment options. 

For World Mental Health Day 2022, the theme is to "make mental health for all a global priority." Green ribbons have been traditionally used to showcase support. 

World Mental Health Day 2022 is an excellent opportunity to learn more about rates of mental illness in America, where over 30% of young adults 18-25 suffer from at least one mental health condition, among other startling statistics. 

Ways to actively become involved in World Mental Health Day include volunteering your time, sharing online resources or media content, reading a book that focuses on a character's struggles with mental health, seeing a counselor or psychiatric provider, and more.
Just as physical health is supported by proper diet, exercise, and rest, our mental health is just as multi-faceted. Mental health consists of our emotional, psychological, and social well-being. In recognition of the importance of mental health awareness and treatment, World Mental Health Day is celebrated annually on October 10th. 
This global holiday is a time when we are all encouraged to improve our knowledge about mental health conditions, self-care routines, treatment options, and more. You can also take part by supporting the local, regional, and national organizations that are dedicated to these efforts year-round—starting by volunteering your time, or sharing electronic resources throughout your social network and workplace.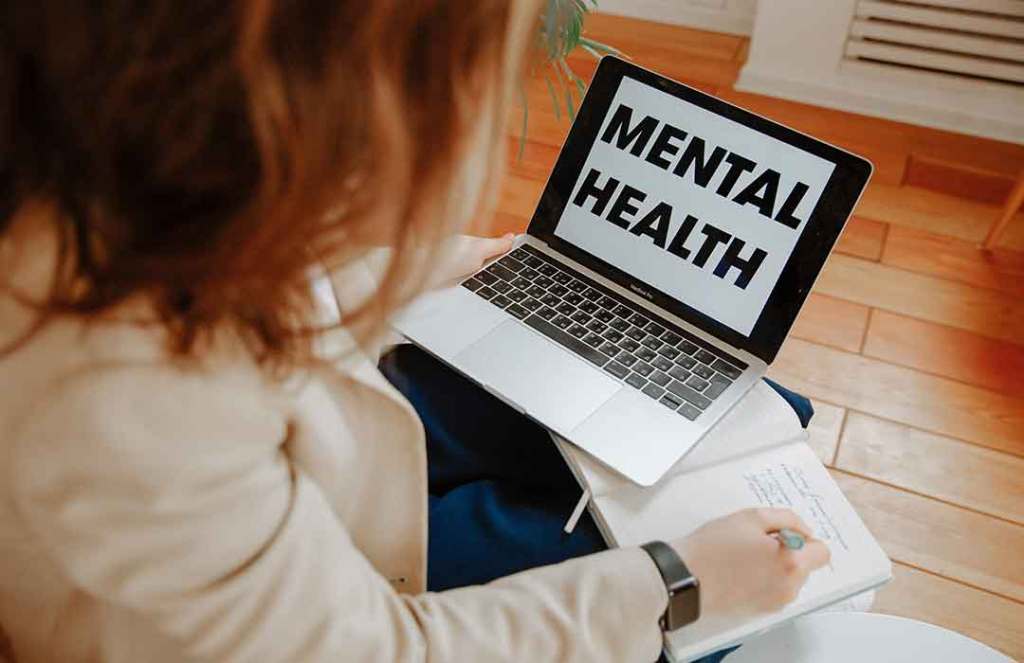 Why Is October 10th a Mental Health Day?
World Mental Health Day is observed annually on October 10th in over 100 countries to promote mental health awareness and advocate for individuals with mental health issues. Since it was created by the World Federation for Mental Health in 1992, each year World Mental Health Day helps to expand the public's knowledge. This holiday also advocates against social stigmas and seeks to support people who are suffering from a wide range of mental health conditions.
What Is the Theme of World Mental Health Day 2022?
The U.N. reports that the Theme of World Mental Health Day 2022 is to "make mental health for all a global priority." This year, the effects of climate change, political upheaval, and economic destabilization caused by pandemics and wars are being emphasized. As is tradition, green ribbons are used to symbolize this global holiday. 
Mental health care providers and non-profit organizations such as the World Health Organization (WHO) strive to offer resources in observance of World Mental Health Day 2022. The goal of sharing knowledge is to improve public understanding and awareness of mental health conditions. But also equally important is the opportunity to reduce the stigma surrounding mental health and illness, which is a substantial barrier that prevents some people from receiving treatment that could help them. 
Mental Health Facts and Stats: What Is Mental Health?
The mental health statistics available to us today prove that understanding and prioritizing our mental health is more important than ever before. In addition, it shows just how many people are struggling with mental health issues, which aren't always obvious to the people around them. Our loved ones, our neighbors, and the people we pass on the street could be fighting battles that we know nothing about: We should remember to be kind.
The National Institute of Mental Health (NIMH) defines mental health as a satisfactory psychological state in which someone is emotionally well and able to function properly. A mental illness (or mental health disorder) is a condition that affects mood, thinking, and behavior. Below are NIMH facts and statistics that can help us better understand mental health and the prevalence of mental illness:
In 2020, there were an estimated 52.6 million adults in the US who had a mental illness.

In 2020, mental illness rates were highest in young adults between the ages of 18 and 25 years of age—30.6% had a mental illness.

Additionally, 14.2 million US adults (or 5.6%) suffered from serious mental illnesses, such as severe major depression and schizophrenia.

If serious mental illnesses are left untreated, they can lead to suicide.

In 2020, suicide was the 12th leading cause of death

in the US, killing 45,900 people.

In addition, suicide was the second leading cause of death among individuals between the ages of 10 and 14 in 2020, and the third leading cause of death for individuals between the ages of 15-24.
Common symptoms of widespread mental illnesses like depression are feelings of worthlessness, unwanted thoughts, and suicidal ideation. These symptoms are difficult to manage on our own and often require mental health treatment. Fortunately, more and more people are reaching out for a professional's help. NIMH's data also reveals that of the 14.2 million US adults with a serious mental illness, a little over 9 million individuals (64.5%) sought and received mental health treatment.
Want to talk to a therapist?
Start working with one of our top-rated providers. We have availability now and accept most major insurances.
What Should I Do on World Mental Health Day?
While the concluding statistic above is promising, there is still important work to do. In continuing to raise mental health awareness and better understand mental health/mental illness ourselves, we break harmful stigmas and give those who are struggling the courage to reach out for help. Hopefully, that 64.5% will continue to increase each year as people receive vital mental health treatment.
So, what can we do today on World Mental Health Day—and every day—to learn and improve mental health awareness?
1) Volunteer.
Volunteer for an organization that supports mental health, such as one that focuses on child and adolescent mental health. Depression is a growing concern among children and organizations such as Big Brothers and Sisters of America, Teen Mental Health, and the National Alliance on Mental Illness and Children's Mental Health can help locate a local area for you to volunteer and help the youth in your community.
2) Share accurate resources and information with others. 
The following organizations have helpful details and tools to assist you and others in expanding your knowledge, and some offer immediate assistance to individuals experiencing a mental health crisis. 
World Mental Health Day (Overview, History, and Facts): 
Crisis Resources: 
3) Educate.
Consider reading a book to more clearly understand what it's like to suffer from mental disorders like depression, anxiety, and bipolar disorder. A few renowned books that focus on characters dealing with mental illness include:
"The Bell Jar" by Sylvia Plath: Plath writes an emotional, realistic tale about a young woman who has a mental breakdown while chasing her dream of becoming a poet.

"All the Bright Places" by Jennifer Niven: In this novel, two teens who come from drastically different worlds attempt to save each other from their traumas and their suicidal thoughts. Together, they look for new reasons to stay alive.

"It's Kind of a Funny Story" by Ned Vizzini: Pulling from his own experiences in a psychiatric hospital, Vizzini writes about a young boy who struggles with unbearable stress and anxiety, which leads to a suicidal episode and his admittance to a mental hospital.
Similarly, you could watch a movie that explores what it is like to experience and work through a mental health issue. Consider watching "Inside Out," "A Beautiful Mind," "To the Bone," or the film adaptations of "All the Bright Places" and "It's Kind of a Funny Story."
4) Practice self-care.
You can also honor World Mental Health Day by prioritizing your health and well-being. Think of a few things you enjoy that also have enormous benefits for your mental and physical health: exercising, spending time with loved ones, journaling, or painting. Choose an activity that you enjoy engaging in—this shouldn't feel like work or a homework assignment.
5) Support loved ones.
World Mental Health Day also serves as a reminder to check on our friends and family. You can start with a simple, "How are you doing?" or, "How are you feeling today?" but it's important to remember that these questions have become so commonplace that many of us don't answer them honestly. Try something like this instead:
"I hope you're doing well! If you ever need anything, know that I'm here."

"Man, there is a lot of stressful stuff happening in the world right now! Are you hanging in there okay?"

"I could benefit from a vent session. What do you think?!"
These phrases welcome honest answers and might even encourage the individual to confide in you. If they do decide to open up about a mental health struggle, reiterate that you are there to support them and help them find the right help.
6) Talk to a counselor.
Also, consider talking to a counselor yourself. There's a misconception that only those who are suffering from serious mental health issues need or should talk to a counselor. The truth is that counselors are there to help, guide, and support us all—whether we're experiencing symptoms of mental illness, feeling stressed out from work, or emotionally drained after a breakup. As we established earlier, we all have our battles. And we shouldn't feel ashamed of garnering the right help and support for fighting these battles.
Whatever you do, remember that today, World Mental Health Day, is all about understanding the importance of mental health and raising mental health awareness. Additionally, keep in mind that it's a small piece to a much larger picture. Mental health is important every day; therefore, we must raise awareness and educate ourselves as often as we can.