If you're wondering how to best take care of yourself, self-care may seem like the obvious answer. But exactly how self-care should be executed might not be clear. It's a process that's about more than looking good or feeling better than we did the previous day. Self-care is about sustainability—on an emotional, physical, and psychological level.
By creating a balance, according to our subjective needs and personal goals, a successful self-care routine of our own can be created. With some commitment, these activities can also become healthy habits. But still, putting together all of these components might seem a tad overwhelming; that's why we've composed this in-depth guide—to help you explore and understand self-care from an individualized perspective.
Find the answers to the most frequently asked questions about self-care, and utilize our helpful insights to create your own self-care routine. Put your mental and physical needs first with help from Thriveworks.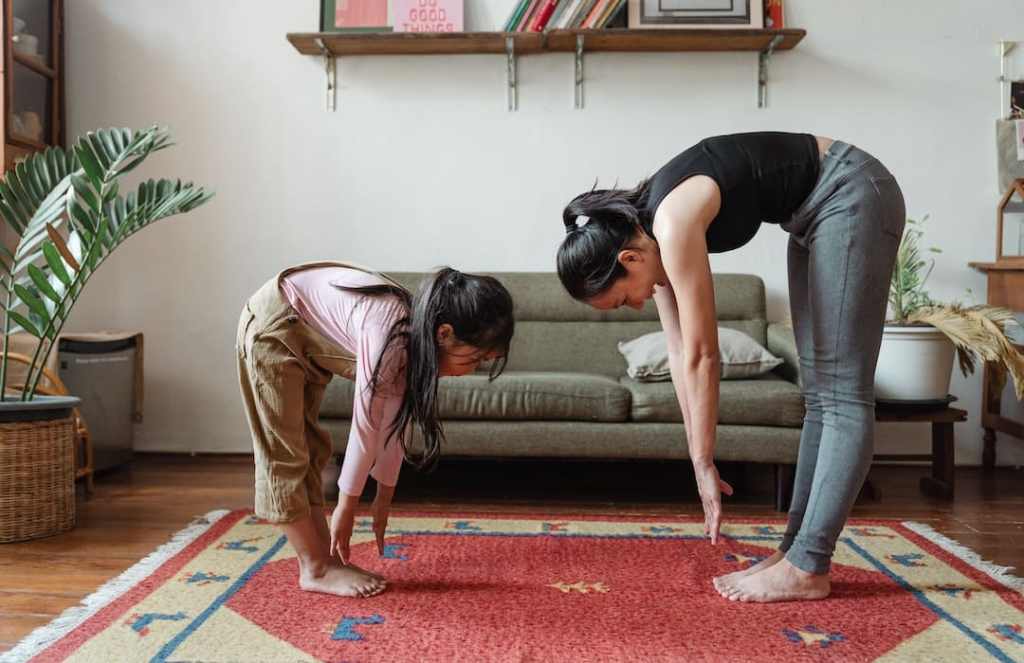 What Is the Meaning of Self-Care?
Self-care is the ability to preserve your health, be it mentally or physically, through a variety of personally-chosen activities. Self-care is something that we all practice, though often we remain unconscious of these routines. Self-care can include all the subjective things that an individual needs in order to achieve optimum physical well-being, emotional health, mental health, and for some, spiritual health.
Why Is Self-Care Important?
Self-care is essential to all aspects of our well-being, but it's also indicative of a balanced lifestyle. When we're able to practice self-care in the forms that both appeal to us, like our hobbies, and forms that don't—like eating less sugary foods, perhaps—it's the perfect avenue for psychological growth and long-term physical health. That's why self-care is important and necessary for everyone.
What Are the Benefits of Self-Care?
According to recent studies, self-care may: 
Lower your risk of cardiac-related death 

Relieve the inflammatory effects of chronic stress 

Improve the quality of one's sleep 

Improve the subjective quality of one's interpersonal relationships

Mitigate the effects of mental health conditions like

anxiety

or depression
The benefits of self-care can vary from individual to individual. The benefits reaped depend on the nature of the activities, how regularly one engages in the activities, and what conditions or health problems you might be dealing with. But any little bit helps.
How Do You Practice Self-Care?
The best way to incorporate self-care into your daily life will involve creating a routine—and sticking to it. According to psychology, some of the best ways to implement (and keep) your own self-care routine include: 
Creating an easy-to-follow, daily plan 

Taking the time required, (up to 12 weeks) to make the activities in your self-care routine  habits

Finding peers or those in your community who enjoy some of the same activities 

Prioritizing your needs when necessary

Saying "no" to avoid socially overbooking yourself
To those who are unfamiliar with taking their own needs into account consistently, self-care may seem selfish, or even feel strange. But the essence of self-care is based on one simple fact: We can't show up for others in our life if we don't first take care of ourselves.
Want to talk to a therapist?
Start working with one of our top-rated providers. We have availability now and accept most major insurances.
What Are the 5 Pillars of Self-Care?
The 5 pillars of self-care include a variety that we should take into consideration. The 5 pillars of self-care support long-term health on multiple levels. Self-care ensures that the essential parts of our daily life are able to thrive, as it's all about setting aside time to nourish all areas of our well-being, including the 5 pillars, which include: 
Our social health

Our physical health

Our emotional health

Our mental health

Our spiritual health
Self-care ensures that our well-being stays prioritized, simply because it's all about taking care of ourselves. When we approach our self-care practice, it's often helpful to view each step or activity as part of a larger framework for success on multiple fronts.
What Is Physical Self-Care?
Physical self-care methods might include: 
Conscientious eating:

Eating mindfully means being fully attentive to the food you're consuming — tuning into what you're eating as well as what food you're buying and how you're preparing it. 

Routine exercise:

Consistent exercise and positive mental health

are correlated

— and it's been shown to help one maintain emotional stability long-term. Exercise can take many forms, but it's important to find a routine, type of activity, and level of intensity that is sustainable for you. 

Annual physical evaluations:

Physical evaluations from your primary care physician, or other licensed professional, are a great way to ensure that you are aware of any underlying health conditions that might affect you on a day-to-day basis. Addressing and routinely checking in with your doctor should be part of your self-care regimen.

Hydration:

Drinking plenty of water might sound like a simple tip, but dehydration is

a chronic issue

in American adults and children. And when we're dehydrated, we often become stressed, fatigued, or anxious. A simple way to engage in self-care is to stay hydrated.
Physical self-care is about all the little steps that are taken to add up to holistic well-being. However, it's still okay to treat yourself when you've earned it, which might help motivate you to work towards your personal goals, according to research. Staying on top of your physical self-care routine might be a little easier if there's occasionally some sweets, pizza, or drinks involved—sparingly, of course. 
What Is Emotional Self-Care?
This form of self-care involves tuning into and protecting one's emotions, especially for empathetic individuals who tend to become overly involved in the affairs of others. Emotional self-care might entail: 
What Is Spiritual Self-Care?
Spiritual self-care involves any activity or practice that aims to connect the believer with a higher power, or version of themselves, depending on the belief system they adhere to. Some common forms of spiritual self-care might include: 
Attending Sunday service, in the church of your choosing 

Practicing

yoga

Performing a pilgrimage to a holy site 

Fasting

Praying

Attending a mission trip to a foreign country
A spiritual practice is perhaps the most subjective form of self-care. The purpose of spiritual self-care is to create and nurture a connection with something larger than oneself. This experience has been proven to be highly cathartic, with both physical and mental benefits being reported.  
Can Self-Care Help with Anxiety and Depression?
Absolutely. As previously stated, self-care is crucial when attempting to manage anxiety, and is often recommended by therapists, psychiatrists, and other mental health professionals as a supplement to a personalized treatment plan. 
Self-care can help alleviate the symptoms of anxiety by acting as a natural insulator between negative thoughts and emotions. Proper diet, a thriving social network (which may look different from person to person), and exercise—these all contribute to reducing the symptoms of anxiety and depression.