Therapy is important to treating symptoms of many different mental health disorders and conditions, but sometimes medications are needed to get symptoms under control. 
For example, antidepressants like Prozac help make symptoms of depression and anxiety more manageable so that you can focus on healing the root of the issue without the extra weight of intense symptoms. Even if there is no medical issue with drinking while taking Prozac, though, it's still a good idea to consider stopping while taking antidepressants.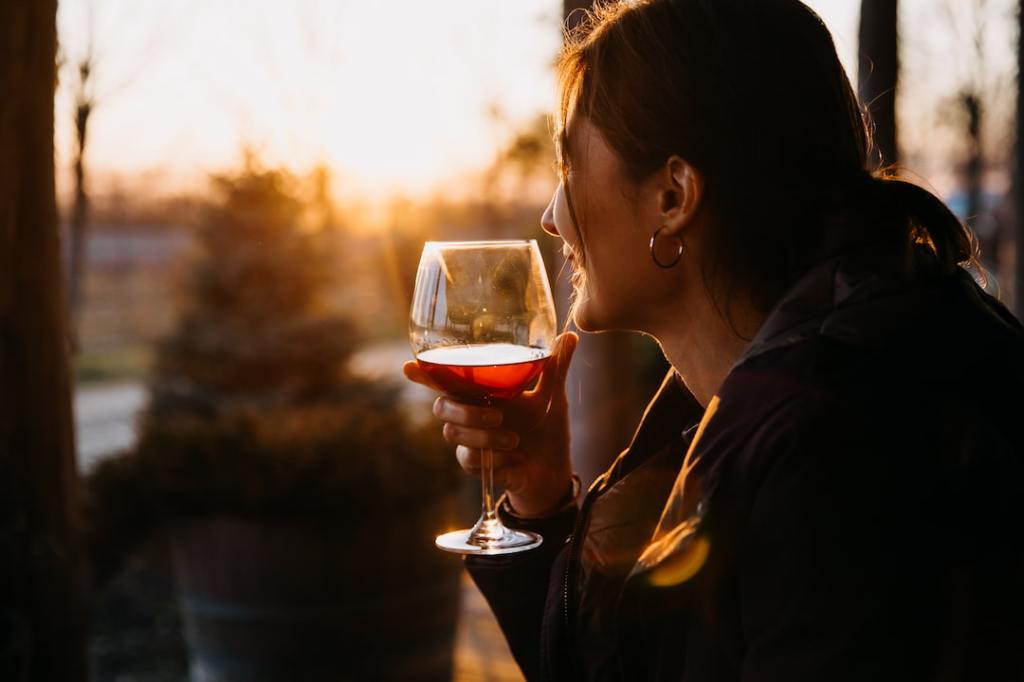 What Is Prozac?
Prozac is a type of antidepressant known as a selective serotonin reuptake inhibitor (SSRI). It treats symptoms of depression—and often other conditions like anxiety as well—by influencing levels of serotonin and other neurotransmitters in the brain, as well as supporting other downstream changes.
Prozac was one of the first types of SSRIs, and it also stays in your system longer than most—as long as two weeks.
Can I Drink While on Prozac?
Drinking while taking Prozac may not cause you immediate physical harm—it is not specifically prohibited to do so like with benzodiazepines or Wellbutrin. However, it's worth considering the downsides to drinking while on an antidepressant like Prozac.
Drinking while taking Prozac can worsen the side effects of drinking. This means that you can feel drunker more quickly, have more intense hangovers, and the symptoms of your mental disorder or condition (i.e. depression, anxiety, etc.) may get worse. 
Overall, drinking with Prozac may make you feel mentally, emotionally, and sometimes physically worse. However, if you feel the need to ask this question, it's worth considering why. 
It's likely that having a drink every once in a while wouldn't make that much of a difference, but if you think it could be difficult or are worried about not drinking while taking your SSRI, consider talking to your provider about your concerns. They will be able to talk the issue through with you and help you uncover what might be difficult about staying sober.
Should I Skip My Prozac If I Want to Drink?
No, it's not necessary to skip your prescribed amount of Prozac if you want to drink. In fact, since Prozac can stay in your body for so long, you'd essentially have to stop taking it altogether if you wanted to drink without Prozac in your system. This can be a benefit for some Prozac users, as you will not see much of a dip in the drug's effectiveness if you miss a day or two. However, it also means that the medication is still active in your body and can interact with alcohol for weeks after your last dose.
If you're considering skipping days of your medication, talk to your provider before you take any action. They can advise you on other possible solutions to your concerns and tell you how best to move forward.
What Happens If You Don't Take Your Prozac for a Few Days?
As stated above, missing a few days of your prescription shouldn't have too much of an effect on your symptoms, since Prozac takes days, even weeks, to leave the system. 
You might notice a slight difference in how you feel in a few days or weeks, when the lack of Prozac finally takes effect, but even then, it would depend on how much you are taking. For example, if your prescription is around 10mg, you're on a small dose, and probably won't see much of a difference.
Even if you only miss a day or two, though, it's a good idea to talk to your provider and get their advice on what to do or expect in the coming weeks.
Want to talk to a psychiatric nurse practitioner?
Start working with one of our top-rated providers. We have availability now and accept most major insurances.
What Are the Risks of Mixing Prozac (10mg) and Alcohol?
Again, the risks of mixing alcohol and Prozac are that the side effects of alcohol, like hangovers or affecting your depressive symptoms, will be worse. However, most of the concerns that come with drinking while on Prozac have less to do with Prozac and more to do with the adverse effects of alcohol on mental health issues. 
Drinking alcohol even without taking an antidepressant can worsen symptoms of depression and anxiety , but with the addition of medication, it can make your symptoms worse or more unpredictable for a few days.
However, alcohol alone can also make symptoms worse, either by directly affecting one's anxiety or depression, or by numbing one's symptoms before leaving the bloodstream and unleashing symptoms in full force again.
What Happens If You Drink Alcohol While Taking Prozac?
In the end, drinking or getting drunk while taking Prozac will likely make you feel bad for a variety of reasons. Aside from worsening symptoms of mental illness and the side effects of alcohol, it has also been known to cause gastrointestinal or stomach issues.
Can You Die From Mixing Prozac and Alcohol?
It's extremely unlikely that you will die as a direct result of mixing Prozac and alcohol, as Prozac has no known adverse medical effects when mixed with alcohol. However, if you plan to start drinking or feel the need to drink while on Prozac, talk to your provider before doing so to talk through your options and potential side effects relating to your specific condition. 
How Long Should You Wait to Drink After Taking Prozac?
If you and your provider have discussed going off of Prozac, then you should probably wait around two weeks before drinking again if you wish to avoid mixing Prozac and alcohol. However, there are other considerations to make before making the decision to drink again. 
First, since the negative effects of drinking are likely to affect your symptoms, then you may need to consider where your symptoms are at before drinking again. It may even be a good idea to wait even longer before drinking to properly assess where your symptoms are without taking SSRIs.
It's also important to note whether you are stopping Prozac because your symptoms are manageable without it, or you are simply switching to a new medication. If you are planning on switching medications, it's very important to speak with your provider about the new set of side effects that comes with your new medication and whether it is potentially hazardous to mix the medication with alcohol.
If you are set on drinking, reintroduce alcohol to your system slowly, whether you are on Prozac or have stopped taking it. Your tolerance is likely lower than you remember if you haven't had a drink in a while, and it could have more of an effect on you.
Can Mixing Prozac and Alcohol Cause:
Hangovers?
Yes, hangovers can happen after drinking and taking Prozac. However, though Prozac might make the effects worse, the main cause of these hangovers is alcohol and how much is consumed, not the Prozac you're taking.
Blackouts?
Blackouts can also happen due to drinking while taking Prozac. Similarly to hangovers, though, having blackouts will be almost solely dependent on your level of alcohol consumption. If you start having regular blackouts or seem to be blacking out more easily while on Prozac, talk to your provider about what's happening.
Memory Loss?
Alcohol-induced memory loss can also occur while taking Prozac, but it will be much more dependent on how much you drink than the fact that Prozac is in your system. Again, if this happens regularly, talk to your provider about it immediately.
In fact, if you're considering drinking at all while taking Prozac, discuss it with your provider first. It's important to be transparent with your medical and mental health providers about your alcohol use—avoiding the subject or lying about your usage will only make treatment less effective and hurt your health in the long run.