Celexa, the brand name for the drug citalopram, is a commonly-used antidepressant. Though it is mainly used to treat depression, it's also frequently used to treat anxiety. Celexa is a specific type of antidepressant called a selective-serotonin reuptake inhibitor (SSRI), which works to restore the balance of serotonin in the brain in order to help regulate mood.
Only certain mental health professionals, such as psychiatric professionals or primary care doctors, can prescribe medications like Celexa.
Though Celexa can safely mix with alcohol, drinking while on Celexa, or any mental health medication, is not recommended due to the repercussions it can have on your mental health.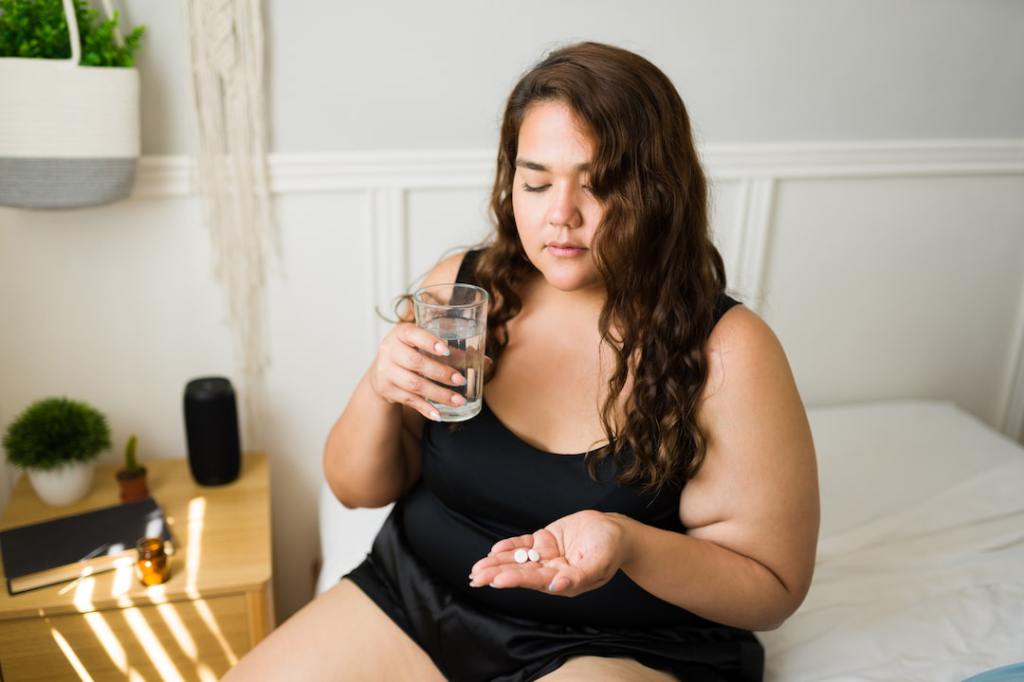 What Should I Avoid While Taking Celexa?
In terms of the mental health conditions that Celexa treats, it's suggested to avoid any substances. Substances can help numb emotions, but they're not helpful for coping with them. When working through and trying to improve mental health issues, substances can hinder one's progress.
Can a Person Drink Alcohol and Take Celexa?
In terms of being in medical danger, it is safe to drink alcohol while taking Celexa. Drinking alcohol and taking Celexa will not put you in any immediate danger or cause physical harm.
Despite it being medically safe to drink while on Celexa, it is still not necessarily recommended. Celexa is used to help with anxiety or depression, and since alcohol can often have a numbing effect on one's emotions and can affect mood and self-esteem, alcohol can make anxiety and depression symptoms worse. Alcohol itself can have side effects like anxiety, which can make one's normal anxiety feel worse. 
In this sense, drinking while on Celexa can be harmful to any emotional progress that might be happening.
Want to talk to a psychiatric nurse practitioner?
Start working with one of our top-rated providers. We have availability now and accept most major insurances.
What Happens if You Drink Alcohol With Celexa?
The effects can vary by person. As with most SSRIs, mixing alcohol and Celexa can change the effects of alcohol in the body. For example, one might have more intense hangovers when taking Celexa than they were used to having previously, or might feel dizzier or intoxicated more quickly.
What Side Effects Would You Expect if You Drink Alcohol With Celexa?
Drinking on Celexa can not only make the effects of alcohol more potent, it can also worsen any regular side effects of Celexa. Potential side effects of Celexa can include: 
Nausea

Dry mouth

Increased sweating

Trouble sleeping

Fatigue

Restlessness

Nervousness

Headache

Diarrhea
Is Celexa Hard on Your Liver?
Celexa is not especially hard on the liver. However, if someone has liver issues, their dosage of Celexa will be lower, as with most other medications.
Celexa is actually known for disruptions in cardiac activity, a side effect being raised heart rate or irregular heartbeat. Because of this, it's important to let your doctor know about any heart issues before taking Celexa.
How Much Alcohol Can You Drink While on Antidepressants?
Again, it's not recommended to drink alcohol while on Celexa. However, if you find yourself in a situation where you would like to drink, consider at least keeping the amount you drink at a minimum. Alcohol can still have effects on mood, your ability to cope, and your levels of depression/anxiety for days after drinking.
If are unsure how to dodge drinking in social situations, try:
Asking for mocktails at bars/events

Bringing up your reasoning behind not drinking when they ask

Volunteering to be designated driver (if you would rather avoid talking about your medication)

Setting boundaries with your friends about offering you drinks or putting you in situations where most people are drinking
If you are worried about not drinking while on Celexa, but not for social reasons, consider why you feel the need to drink or why not drinking is an issue. There is no shame in seeking help, and you are not alone in your struggle, but it is important to find support and receive treatment. Mental health professionals are well-equipped to help people manage mental health issues such as depression or anxiety, as well as help you through any concerns you might have about alcohol or substances.