Wellbutrin, also known as Bupropion, is a type of antidepressant that works to lift mood and increase energy. Specifically, Wellbutrin works by increasing norepinephrine levels, which can boost one's alertness, and dopamine. As an antidepressant, Wellbutrin is typically used to treat depression, though on rare occasions it may be prescribed to treat anxiety.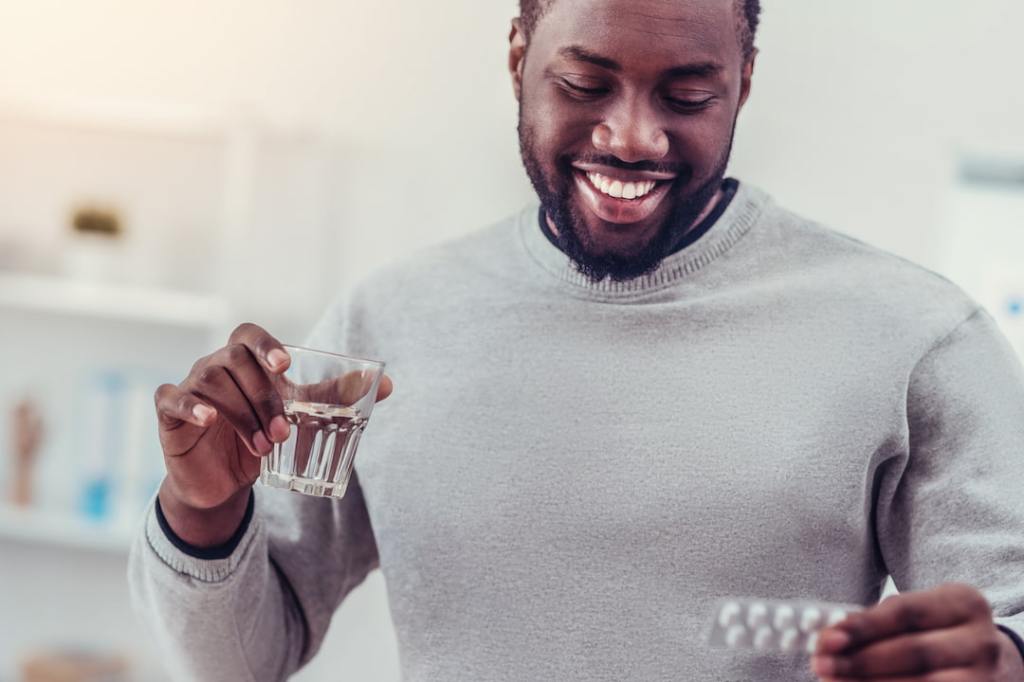 Is Wellbutrin Good for Anxiety?
If you suffer from depression and anxiety or experience a lack of motivation due to anxiety, Wellbutrin can be helpful for providing energy and treating symptoms like fatigue or low mood. However, using Wellbutrin to treat anxiety can also run the risk of making symptoms like worry, fear, and nervousness worse, since increasing the amount of norepinephrine can activate those feelings as well as one's alertness.
How Fast Does Wellbutrin Work for Anxiety?
Wellbutrin starts working right away, unlike selective serotonin reuptake inhibitors (SSRI), which can take four to six weeks. However, as stated above, Wellbutrin is not necessarily ideal for treating anxiety. 
Most people with anxiety symptoms feel an abundance of illogical fear, worry, and nervousness in everyday settings. Since Wellbutrin is meant to increase alertness, energy, and vigilance, it may exacerbate those symptoms rather than help keep them under control.
Will I Feel the Effects of Wellbutrin the First Day?
Yes, the effects of Wellbutrin are fast-acting and can be felt within the first day of taking it. Side effects also become active within the first day of Wellbutrin.
What Does It Feel Like When Wellbutrin Starts Working? Signs Wellbutrin Is Working
When Wellbutrin is taking effect, you can tell it's working when it starts targeting the symptoms that you want it to target. For people with depression, Wellbutrin might provide:
Less fatigue

Increased enjoyment of things you used to like

Lift in low mood

More energy during the day
When people first start Wellbutrin, some may feel side effects like jitteriness or lots of energy, feeling like you're bouncing off the walls a bit. Others tend to feel irritable or anxious, or they experience things like dry mouth and increased heartbeat. 
Since anxiousness is one of the common side effects of Wellbutrin, it's not often prescribed to treat anxiety. For those with anxiety, Wellbutrin can worsen picking or anxiety tics, feeling nervous, and uncontrollable worry.
Want to talk to a psychiatric nurse practitioner?
Start working with one of our top-rated providers. We have availability now and accept most major insurances.
Is Wellbutrin Better Than Zoloft for Anxiety?
No, Wellbutrin is overall better for treating depression than anxiety. When treating anxiety disorders, it's almost always best to start with SSRIs like Zoloft first.
Does Wellbutrin Help With Panic Attacks?
There's a chance Wellbutrin could work to prevent panic attacks for people with very specific symptoms, but it's more likely that it could make them worse.
However, it's possible to use Wellbutrin alongside an SSRI in order to treat side effects of SSRIs, such as low sex drive. In this case, Wellbutrin may not be as much of an issue for anxiety symptoms.
Does Wellbutrin Work for Social Anxiety?
Wellbutrin's effectiveness against social anxiety is largely dependent on what symptoms and fears one's anxiety is causing.
If one's social anxiety stems from worrying about judgment and nervousness about what others are thinking about them, it may not be very helpful. When vigilance or hyper-awareness are involved, Wellbutrin can tend to aggravate those symptoms.
However, if the anxiety is more what makes it difficult to get to a social event, but once you're there it's enjoyable and fun, Wellbutrin could help activate movement and motivate you to go. These symptoms can tend to be a mix of anxiety and depression, and can often be attributed to the danger of attending social events in the years during and since the pandemic.
Is Wellbutrin Good for Intrusive Thoughts?
Intrusive thoughts caused by depression or ones of death could be something that Wellbutrin could help with, as long as the thoughts don't stem from a place of fear and worry. 
Since intrusive thoughts caused by anxiety largely stem from worry and fear, they would likely not be improved by taking Wellbutrin, in which case it would not be a good fit.
If you have anxiety and feel an anxiety medication prescription could help you with your symptoms, it's best to speak with a mental health professional about your symptoms and previous treatment. Using their experience and expertise, they can provide you with treatment plan options that will be the most effective in improving your symptoms.