Cymbalta is a well-known and popularly prescribed medication used to treat depression, anxiety, and chronic fatigue, among other conditions. For some people, Cymbalta may disturb their normal sleep routine, making it difficult to fall asleep at the right time or relax before bed. 
Though there are several reasons for Cymbalta's energizing effects, sleep issues won't necessarily be experienced by everyone and can be resolved with the proper adjustments. Follow along below, as we explain how to sleep while taking Cymbalta.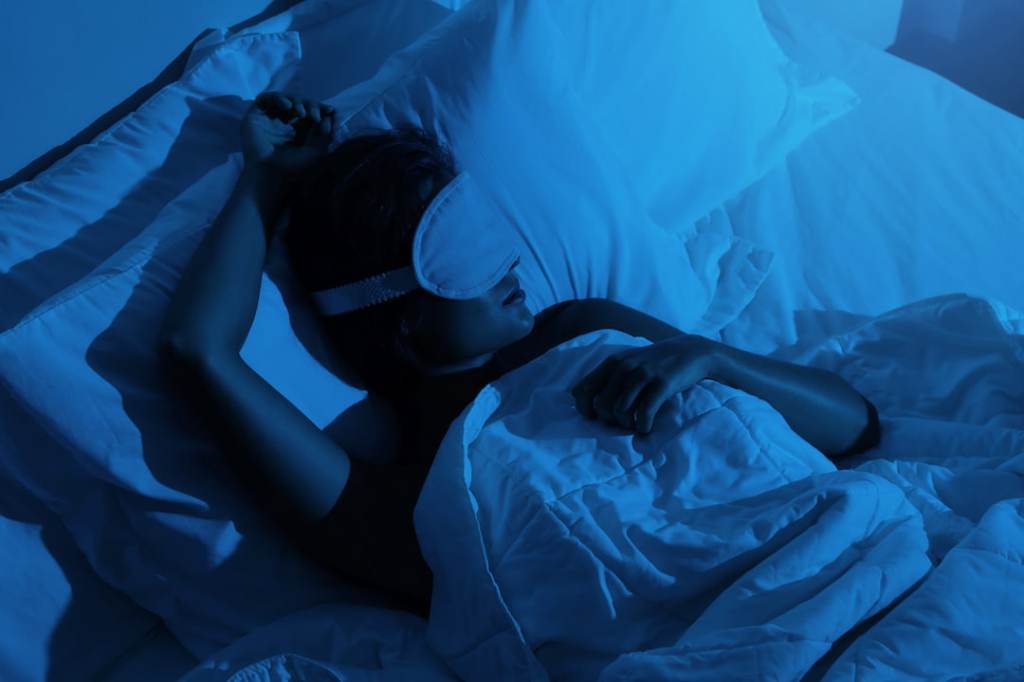 How Long Does Insomnia Last with Cymbalta?
Thankfully, most people who begin taking Cymbalta will only experience difficulty sleeping for a few days or in some cases, a week, if at all. If insomnia persists past this point, it's time to think about shifting doses and talk with your psychiatric provider about whether the benefits outweigh the risks. 
Before you start questioning how to sleep while taking Cymbalta, the first thing to understand is how Cymbalta works. It's classified as a SNRI, which is a type of drug that affects both norepinephrine and serotonin receptors in the brain. 
Cymbalta prevents the brain from absorbing norepinephrine and serotonin, which in some cases, can feel energizing and uplifting. Many people report that SNRIs such as Cymbalta can give them more pep. 
It's not surprising if someone who has just started taking a SRNI has trouble getting a good night's rest—at first. You may have heard this from your provider, or read it online, but most people won't have to worry.  
How to Combat Insomnia with Cymbalta?
If Cymbalta is causing insomnia, you and your psychiatric provider can work together to: 
Adjust your Cymbalta dosage

Change the time of day at which you take Cymbalta 

Select a different medication that might help you get a better night's rest

Select a complimentary medication that reduces Cymbalta's energizing effects
The tricky thing about falling asleep is that it can't be forced, at least without sedatives. A natural night's rest is about letting go. 
Even though it's a SNRI, using Cymbalta for insomnia symptoms can actually help some people sleep better. That's because Cymbalta works to eliminate symptoms of: 
Chronic pain

Fibromyalgia
All of these concerns can prevent someone from being able to properly rest, making Cymbalta for insomnia an appealing possibility for many clients. 
Want to talk to a psychiatric nurse practitioner?
Start working with one of our top-rated providers. We have availability now and accept most major insurances.
How to Sleep While Taking Cymbalta: What to Avoid
Certain psychiatric medications, and common herbal remedies can interact with SNRIs and SSRIs, and cause a dangerous condition known as serotonin syndrome, which may be fatal. Your psychiatric provider may warn against taking the following over-the-counter herbs while prescribed Cymbalta: 
Be honest with your provider about all substances that you're taking—it's an important conversation that will help them make the most effective (and the safest) choices for your well-being. 
Check with your provider concerning all the medications you're taking, anything over the counter like vitamins or supplements. 
What Is the Best Time of Day to Take Cymbalta?
Generally, many people start taking Cymbalta in the morning. But whatever time of day you can remember to take it is best. It's important to take Cymbalta regularly, because it works over time and needs to build up in your system. 
Cymbalta may also have some discontinuation symptoms. If you miss a day it could affect your mood and energy levels more than an SSRI might. It won't physically harm you, but mentally, it can be very unpleasant.
What Happens if I Take Cymbalta at Night?
If you take Cymbalta at night, you may be unable to sleep. But for some, the stimulating effects of Cymbalta aren't as potent and they can take this SNRI at any time of day and it won't be a concern. 
But if this SNRI has more of an activating effect for you, it can make it harder for you to sleep. Many people take SNRIs in the morning to avoid the chances of experiencing insomnia. 
Does Cymbalta Give You Energy or Make You Sleepy?
Generally, because Cymbalta is a SNRI, it gives most people energy, but this is on an individual basis. Medications almost always affect different people differently. 
If you're concerned and Cymbalta is making your daily life worse, talk to your provider. Often Cymbalta can help give people who are feeling fatigued the energy and optimism they need to get through their day—but if it's not, there are other prescription medications available to try.
How to Lose Weight While Taking Cymbalta
Different medications, including Cymbalta, can have an impact on weight. Some people taking SNRIs may gain weight, or lose weight, or may notice no changes. However, Cymbalta is not a weight loss drug. 
Talk to your prescriber if you're losing or gaining weight and believe that it's because of the prescription. It's important to know whether or not Cymbalta is causing your weight changes directly. 
Sometimes a new medication can change your weight because:
You altered your eating habits

You're eating more or less because you aren't as anxious or depressed

Your symptoms haven't improved and you're using food as a coping mechanism 
Even if you're worried about the weight gain or loss, it's important to not start or stop taking a new medication without approval and insight from a psychiatric provider first. Schedule an appointment and be open about the body weight changes you've noticed since you began taking Cymbalta or any other medication. 
What Can I Take with Cymbalta to Help Me Sleep?
Your psychiatric provider may recommend a supplement, like melatonin, or write a prescription for a sleeping medication to help you sleep while taking Cymbalta. Generic names for some of the most common sleep medications include: 
Zolpidem

Eszopiclone

Sonata

Temazepam

Rozerem

Trazodone

Ativan
However, if Cymbalta is not working that well, switching to a different medication that doesn't have such a stimulating effect on you is probably better than adding in an additional prescription just to help you sleep. Medication isn't the only solution. 
In fact, therapy can actually help people who are suffering from insomnia and may help prevent them from requiring another prescription. Cognitive behavioral therapy (CBT) for insomnia can be one of the most effective methods, as many thought patterns and negative thoughts can start to spiral, cementing insomnia as a nightly occurrence. 
Does Cymbalta Make You Tired All Day?
Not usually. Cymbalta is generally not sedating in nature; instead, it's energizing for most individuals. That said, SNRIs and other medications affect everyone on an individualized basis. If it is sedating for you, then perhaps you and your psychiatric provider can use that as a way to treat insomnia, if needed. 
But if you prefer taking Cymbalta and other medications in the morning, and it makes you tired all day, then perhaps it's time to see if another medication could work better for your individual symptoms.
It's not worth stressing out about the possible effects of a SNRI like Cymbalta before talking with a mental health professional. And if you're currently prescribed Cymbalta and you can't sleep at night, simply tell your psychiatric provider. There are so many helpful medications available that there's almost always another option.