Though therapy is often seen at the forefront of mental health care, medication is another important part of treatment for many mental health conditions. From ADHD to depression, medication can help make symptoms manageable in day-to-day life, allow people with mental health conditions some relief, and support coping and problem-solving skills related to their symptoms.
In treating depression and anxiety, antidepressants like Lexapro can help balance a patient's mood, decreasing symptoms of depression and anxiety.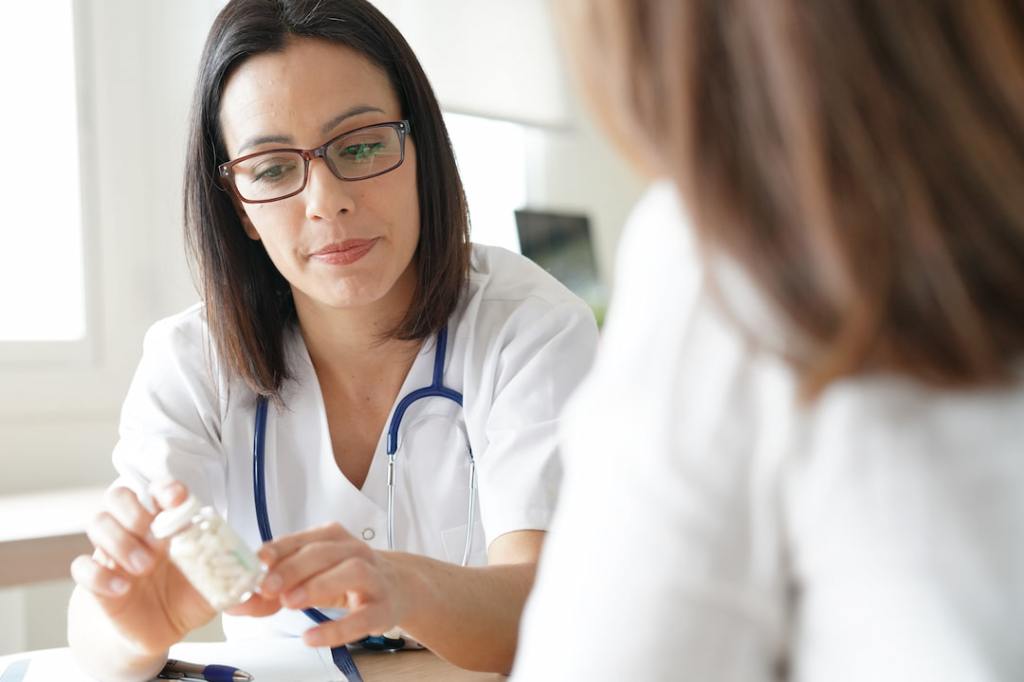 What Is Lexapro?
Lexapro, the brand name for escitalopram, is a selective serotonin reuptake inhibitor (SSRI). SSRIs are antidepressant medications that focus on increasing serotonin levels in the brain in order to help regulate mood.
Lexapro can be prescribed by healthcare professionals, such as primary care doctors or psychiatric providers, and is used to treat both depression and anxiety disorders.
Can Lexapro Work Immediately?
It may take a few weeks to start noticing a difference in your symptoms when taking Lexapro–usually 4-6 weeks. This is the case with many SSRIs and anxiety or depression medications, and the time it takes to be effective can be dependent on the person and set of conditions as well as the medication's own functioning.
How Fast Does Lexapro Work for Anxiety?
For anxiety, an initial reduction in anxiety symptoms can usually be seen in the first two to four weeks. However, it may require additional time to make sure that a patient's dosage is correct so that the medication works the best it can for the individual. The best results often occur within the first eight to 12 weeks.
Since every case is different, adjusting dosage is one of the main ways to ensure the highest level of effectiveness for these medications, so if the medication seems to be having an effect, but your symptoms are still not where you'd like them to be, it may take a bit longer to get adjusted to Lexapro and start seeing the results you want.
If you've been taking Lexapro for over three months and still aren't seeing a noticeable decrease in symptoms, talk to your medical provider about it. They can let you know whether toggling the dosage or even taking a different medication might be the right course for you.
How Long Does It Take for Lexapro to Work for Depression?
Similarly to taking Lexapro for anxiety, a reduction in depression symptoms is often seen in the first two to four weeks. However, it may take longer than that or require a dose increase to achieve optimal results.
What Are Lexapro's Immediate Effects? How Does Lexapro Make You Feel the First Week?
Though there are some standard timelines and side effects, Lexapro will affect everyone that takes it a little differently. This means that some people may see no change, while others may experience common side effects with the start of medication, especially during the first week, such as:
Headaches

Upset stomach

Nausea

Drowsiness

Excessive sweating

Dry mouth
If you experience side effects like noticeable weight loss or weight gain without effort or changes in your periods like excessive bleeding or spotting, you should make an appointment with your doctor to address those issues.
In terms of becoming effective though, Lexapro does not have any immediate effects. Side effects will reduce in time, and if they don't, it's best to speak with your doctor about whether Lexapro is the right medication for you. 
Want to talk to a psychiatric nurse practitioner?
Start working with one of our top-rated providers. We have availability now and accept most major insurances.
When Is the Best Time to Take Lexapro for Anxiety?
Lexapro can be taken at any time of day. That said, it should be taken every day, and at the same time as well. However, since a common side effect for Lexapro can be drowsiness, taking it at night may be best for some people, at least when starting out. 
How Do You Know If Lexapro Is Working?
The clearest way to know whether your Lexapro medication is working is to assess the state of your mental health. If you feel your symptoms have decreased in the time since you began taking Lexapro, it's likely that it has started to work. 
Are There Any Other Ways to Know Lexapro Is Working Besides Waiting for Symptoms to Subside?
Other ways to know Lexapro is working could be asking those around you whether they've seen an improvement in your symptoms or behavior. Sometimes, it can be easier for others to see small changes in yourself, so if you have a friend or loved one that spends a lot of time with you, it may be worth asking them.