Meet our Providers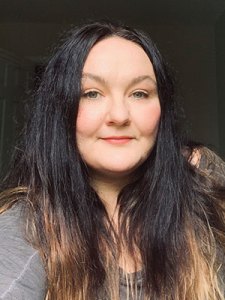 Accepting:
Anthem BlueCross BlueShield
Cigna
ComPsych
Humana
Magellan
Multiplan
Tricare
Tufts
United Healthcare
Pending:
Self Pay Rate: $99
Eva Tarnawski, LMFT
Philosophy of Care
Eva Tarnawski is a Licensed Marital and Family Therapist in the state of Connecticut who has 10 years experience partnering with adolescents, teenagers, adults, and couples seeking help with depression, anxiety, PTSD, and family issues. She completed her Master's Degree at the University of Saint Joseph in West Hartford, CT.
Eva utilizes collaborative, cognitive behavioral, narrative, mindfulness, and insight-based approaches to therapy always maintaining creativity, flexibility, and remaining focused on therapeutic solutions centered on her clients. 
Eva seeks to establish a caring and warm relationship in order to help build your strengths and resilience. She is committed to helping fulfill your goals in living an authentic and meaningful life that you deserve and desire.
Education
University of Saint Joseph
MA
Specialties
Depression

Anxiety

Self-esteem

PTSD and C-PTSD 

LGBTQ issues 

Grief and Loss

Life changes and transitions
Accepting:
Aetna
Anthem BlueCross BlueShield
Cigna
ComPsych
Humana
Magellan
Tricare
Tufts
United Healthcare
Pending:
Self Pay Rate: $99
Jessica Spar, LPC
Life can send you on a whirlwind of emotions and struggles that feel out of your control. Seeking counseling can be nerve wracking and difficult. Jessica helps individuals take back control of their lives. She is a Licensed Professional Counselor as well as a Certified School Counselor in the State of Connecticut who brings over 20 years of experience counseling children, adolescents, young adults and their families.
Jessica helps individuals with anxiety disorders, depressive disorders, disruptive behavior disorders, as well as trauma and stressor related disorders. Jessica also advocates for children, adolescents, and their family members by accessing appropriate academic supports through the 504 or IEP PPT process. Jessica completed her Bachelor of Arts in Psychology and her Master of Arts in Counseling Psychology at Assumption College
Jessica incorporates evidence-based practices such as Solution-Focused Therapy, Cognitive Behavioral Therapy (CBT), and Trauma Focused Therapy which creates opportunities for client growth while tailoring counseling to meet each individual's needs. Jessica strives to assist clients in identifying and enhancing their strengths, setting and achieving their goals, and improving their overall well-being. She offers a safe, warm and welcoming environment that promotes healing and growth.
Jessica's specialties:
Anxiety Disorders
Depressive Disorders
Disruptive Behavior Disorders
Trauma and Stressor Related Disorders
Certifications:
Certified School Counselor (068)
Certified Clinical Trauma Professional (CCTP)
Certified Clinical Trauma Specialist Family (CCTS-F)
Certified Clinical Trauma Specialist Sex Trafficking & Exploitation (CCTS-S)
Certified Depression & Mood Disorder Treatment Professional (CDMDTP)
Certified Telemental Health Professional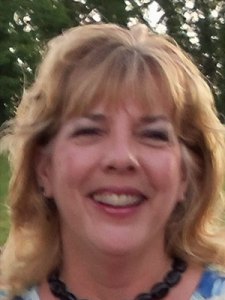 Accepting:
Aetna
Anthem BlueCross BlueShield
Cigna
ComPsych
United Healthcare
Pending:
Humana
Magellan
Multiplan
Tricare
Tufts
Self Pay Rate: $150: Intake
$100: Follow-up
Marti Stewart, MS, MPH, APRN, PMHNP-BC, FNP-BC
Philosophy of Care
Marti Stewart is a Nurse Practitioner who is board certified in both Psychiatric Mental Health and Family Medicine.  Marti has a passion for working with patients to help them conquer symptoms related to anxiety disorders, mood disorders, and ADHD/ADD.  Marti received a Bachelor of Science Degree from Hahnemann University in Philadelphia.  She was also awarded a Master of Public Health and a Master of Science in Nursing from the University of Connecticut.  
Depending on your needs Marti can offer medication, talk therapy, or a combination of both.
Marti strives to develop a warm and welcoming relationship with patients where collaboration is a priority.  Together we will work toward resolving symptoms so that you are able to live your best life.
Education
University of Connecticut
 Master of Public Health and a Master of Science in Nursing
Specialties
Generalized Anxiety Disorder
Social Anxiety Disorder
Panic Disorder
Post Traumatic Stress Disorder
Obsessive Compulsive Disorder
Depression
Bipolar Depression
ADHD/ADD
Accepting:
Anthem BlueCross BlueShield
ComPsych
Humana
Magellan
Tufts
United Healthcare
Pending:
Aetna
Cigna
Multiplan
Tricare
Self Pay Rate: $150: Intake
$100: Follow-up
Kate Hanselman, PMHNP
Philosophy of Care
Have you been having a hard time lately? You don't have to struggle alone. The first step toward feeling better can be challenging, so let's take it together. It's okay to need a little extra help!
Kate Hanselman specializes in working with healthcare workers, educators, and those in the helping professions, though she serves all ages and demographics. Whether you're looking for support with an ongoing issue, or this is your first time seeking help, she will meet you where you are, and together you will decide on a plan that fits your needs.
Kate prioritizes a collaborative approach and offers honed clinical expertise, a dynamic set of tools including medication and therapy, and a firm belief that you are the expert on your own life. In addition to medication management, she provides thorough, holistic care by using CBT, trauma-informed, solution-focused, and mindful approaches to better understand and target the root causes of your distress.
Kate is a board-certified PMHNP and received a Master's in Nursing (PMHNP) from the University of Pennsylvania and a Master's in Science from King's College London. With over a decade of experience in mental health as a nurse, a first responder in New York, and a health professions educator, Kate has a unique familiarity with the challenges particular to these roles. Especially now, with the pandemic increasing stressors and diminishing opportunities for coping, everyone needs and deserves a little extra help. That includes you. Come on by and let's talk.
Education
King's College London
Master's in Science
Specialties
Anxiety
ADHD
PTSD and trauma
Autism Spectrum Disorder
Depression
Stress management
Life transitions
Grief & Loss
OCD
Insomnia/sleep issues
Coping skills
Women's Issues
Relationship Issues
Stress
Medication Management
School Issues
Transgender
Parenting
LGBTQ+
Accepting:
Aetna
Anthem BlueCross BlueShield
Cigna
ComPsych
Humana
Magellan
Multiplan
Tufts
United Healthcare
Pending:
Self Pay Rate: $99
Mari Hogan, LCSW
Are you experiencing a life transition that has been difficult to cope with? Have your feelings, thoughts, and behaviors become confusing to you? We all have behaviors and coping skills that likely served a purpose in the past, but are no longer useful when we experience difficult emotions and life stressors. Mari can work with you to develop personal growth, which will lead to a greater sense of well-being. Whether your goal is to achieve more balance in your life, or need support through significant life events, Mari takes a collaborative approach to therapy, in which the client and therapist work together to formulate the best treatment approach to suit each individual.
Mari has been a licensed clinical social worker for over 13 years, with a special focus on women's issues from teens to adults of all ages. This includes, but is not limited to, all stages of pregnancy, pregnancy loss, adolescent development and building safe personal boundaries. In addition, Mari assists women and couples with various relationship issues.
Life presents us with many difficulties--some of which we can manage on our own, or with the support of friends and family. However, sometimes we need more help to sort out our challenges and troubles. Mari believes we all have the internal resources and resiliency to get through tough times, and she will help you find that within yourself. Mari creates a friendly, client-centered atmosphere, and values building a positive rapport with her clients. Mari welcomes clients who are looking for either short or long term treatment. Reaching out for help isn't easy, but it's the first step in reducing your suffering and moving towards a stronger sense of self and healing.
Mari's Specialties:
Relationship issues
Divorce
Depression
Anxiety Disorders
Adoption
Stress Management
Life Coaching
Accepting:
Aetna
Anthem BlueCross BlueShield
ComPsych
Humana
Magellan
Multiplan
Tricare
Tufts
United Healthcare
Pending:
Self Pay Rate: $99
Mimi Akhand, LMFT
Mimi Akhand is a Licensed Marriage and Family Therapist, with 8+ years of work with children, families, individuals and couples. She has experience treating a vast range of concerns, including depression, anxiety, trauma, relationship issues, life transitions, and stress.
She pulls from different models, depending on what the clients' needs are. These modes of treatment include positive psychology, cognitive behavioral therapy, solution focused therapy, motivational interviewing and mindfulness.
Mimi hopes to empower the client by highlighting their strengths and helping the individual become their best selves. She knows what a personal process therapy is and is very much grateful for the trust and hope you instill with her.
Mimi's Specialities:
Cognitive behavioral therapy
Trauma therapy
Family therapy
Anxiety
Depression
Positive psychology