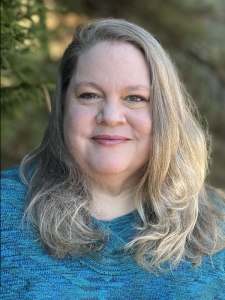 Self Pay Rate: $99
Kristine Cuellar, LPC
Philosophy of Care
Kristine Cuellar is a Licensed Professional Counselor (LPC) who specializes in treating anxiety, depression, attention deficit/hyperactivity disorder (ADHD), self-esteem, and stress. Kristine has 10 years as a licensed professional working with individuals from many different backgrounds and many different ages. She completed her Master of Arts (MA) at the University of Central Florida.
Does every day seem like a struggle? Do you have a head full of racing thoughts and self-doubt? Experiencing sleepless nights? It can feel like the pain of your emotions overshadows the moments of joy in your life. We are taught to have goals and to work hard to achieve those goals. But what if it takes all your effort to get out of bed? To shower? To fix a meal? The self-doubt and inability to change what is happening can be a truly scary thing. Imagine waking up and feeling refreshed. Looking in the mirror and appreciating the person looking back at you. Feeling like you can thrive in your own life. Having the tools you need to quiet your mind, reassure your senses, and tackle your day can be an amazing and powerful feeling.
Kristine wants to be by your side, working with you, as you achieve peace, acceptance, and love into your life! She will create a personalized treatment plan that meets your specific needs, utilizing cognitive behavioral therapy (CBT), Jungian, and psychodynamic approaches. She provides flexible scheduling with both day and evening appointments to accommodate life demands. You will meet Kristine in a comfortable, healing space to address your issues at your own pace. She invites you to schedule an appointment. To take a step that is just for you. Feel the difference that a truly supportive therapist can make in your life.
Education
University of Central Florida
Master's in Mental Health Counseling
Specialties
Anxiety
Depression
ADHD
Self-Esteem
Stress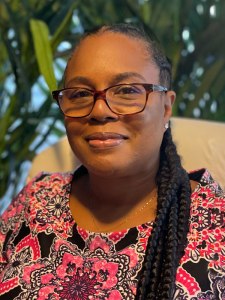 Self Pay Rate: $99
Loray Johnson, LPC
Philosophy of Care
Loray Johnson is a Licensed Mental Health Counselor (LMHC), Certified Professional Counselor Supervisor (CPCS), and Licensed Professional Counselor (LPC) with over 15 years of experience helping adolescent and adult-aged clients to better cope with educational issues, substance abuse, work issues, depression, anxiety, adjustment disorders family issues, and relationship difficulties.
Loray utilizes an integrative therapeutic approach, including cognitive behavioral therapy (CBT), motivational interviewing, solutions-focused methods, and person-centered therapy. Loray is committed to supporting her clients through difficult times and as a woman of color, she understands deeply personal issues related to cultural insensitivity and biases. She also specializes in helping clients who are recovering or trying to end the cycle of substance abuse and hopes she can assist each individual or couple in recognizing their own self-worth.
In sessions with Loray, she'll listen attentively and help you feel comfortable by creating a safe and productive therapeutic environment. She would like for you as a client to know that you'll be heard and understood. Work together with her to identify personal goals that you can achieve with her guidance and support. With Loray as your counselor, you'll receive the professional care you need in order to make better mental health a reality.
Education
Eastern Nazarene College
Master's in Marriage and Family Therapy
Specialties
Educational Issues
Substance Abuse
Work issues
Depression
Anxiety
Adjustment Disorders
Family Issues
Relationship Difficulties
Niya Burnette, LCSW
Philosophy of Care
Niya Burnette is a Licensed Clinical Social Worker (LCSW) with over 10 years of experience in behavioral health intake and triage, mental health, and crisis management. Niya is highly skilled in working with individuals from diverse populations dealing with depression, grief, life stressors, and addiction. She has extensive experience conducting mental health assessments, crisis intervention, and establishing rapport and credibility with clients.
Niya completed her Bachelor of Social Work (BSW) at Georgia State University and her Master of Social Work Degree (MSW) at Valdosta State University. She has a strong desire and passion to help others achieve their goals. She believes the individual holds the power to make change and would like to guide her clients on their journey of discovery and growth.
Niya utilizes cognitive behavioral therapy (CBT), solution-focused therapy, and mindfulness to help clients facilitate change. No individual is the same; each person has their own specific path to follow. Niya uses a person-centered approach to meet clients where they are in their journey and encourage self-discovery.
Education
Valdosta State University
Master of Social Work
Specialties
Depression
Coping Skills
Grief
Life Transitions
Relationships
Substance Use
Stress