Meet our Providers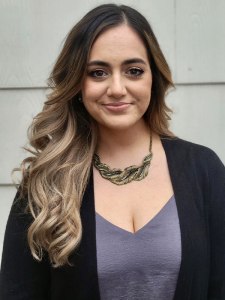 Accepting:
Pending:
Aetna
BCBS
Beacon Health Options
Cigna
ComPsych
Humana
Magellan
Multiplan
Tricare
United Healthcare
Self Pay Rate: $99
Anissa Mahmood, LPCC
Philosophy of Care
Anissa Mahmood recognizes that in today's rapidly changing world, it is more necessary than ever to prioritize personal wellness and build resiliency against life's stressors. Anissa is a Licensed Professional Clinical Counselor in the state of Ohio with over six years of experience working with children, adolescents, and adults seeking help for a variety of mental health and behavioral issues. She completed her Bachelor of Arts in Psychology from Bowling Green State University, graduating summa cum laude, and received her Master of Science in Clinical Mental Health Counseling from Syracuse University.
Anissa utilizes humanistic, strengths-based, cognitive behavioral, solution-focused, family systems, diversity conscious, and motivational interviewing techniques and approaches to help individuals meet their personal treatment goals.
Anissa believes in the importance of developing a collaborative relationship between the client and therapist. She seeks to provide a safe, welcoming environment for individuals to feel comfortable focusing on their wellness needs.
Education
Bowling Green State University
Syracuse University
Specialties
Depression

Anxiety

Women's issues

Life transitions

Assertiveness

Self-Esteem

Relationship issues

Grief and loss

Stress management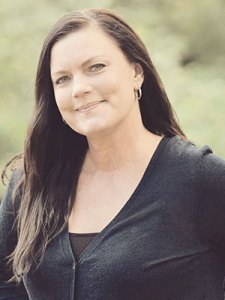 Accepting:
Aetna
BCBS
Cigna
ComPsych
Humana
Magellan
Multiplan
United Healthcare
Pending:
Beacon Health Options
Tricare
Self Pay Rate: $99
Julia Dee, LPCC
Philosophy of Care
A very warm welcome to you! I am an open-minded and caring Licensed Professional Clinical Counselor. I emphasize a strength-based philosophy in my therapeutic work by encouraging you to identify and utilize your own unique strengths to help facilitate the healing process. I hold a Master's degree in Mental Health Counseling from Capella University, a Bachelor's degree in Criminal Justice from Ohio University, and an Associate's degree in Juvenile Services from Hocking College. I have several years of therapeutic experience with children, adolescents, adults, and elderly clients in a variety of settings.  
By implementing a cognitive-behavioral approach in therapy together, we will first identify, and then explore how your thoughts and feelings affect you, and then discover how these thoughts and feelings are expressed through your behavior. For change that leads to a more fulfilling, joyful and happy life, I can help you with issues such as, trauma, PTSD, ADHD, anxiety, depression, bipolar disorder, LGBTQ issues, grief/loss/bereavement, parenting issues and much more!
Education
Capella University
Master's in Mental Health Counseling
Specialties
Anxiety
ADHD/ADD
Depression
Bipolar Disorder
PTSD
Anger Management
Self-Harm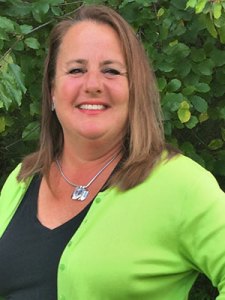 Accepting:
Aetna
BCBS
Cigna
ComPsych
Humana
Magellan
Multiplan
Tricare
United Healthcare
Self Pay Rate: $99
Kelly Turle, LISW
Philosophy of Care
Kelly Turle is a Licensed Independent Social Worker (LISW) in Northeast Ohio who received her Master's degree in Social Science Administration (MSSA) from Case Western Reserve University in Cleveland, Ohio. Kelly has over 20 years experience working as a School Counselor and over 7 years experience counseling and coaching adults, mainly women, on issues regarding self-doubt, anxiety, physical wellness, and life transitions. 
Kelly's counseling approach is to provide a safe and non-judgemental place to share one's concerns, worries and story. She utilizes strength based and solution focused therapy, cognitive behavioral therapy, and mindfulness. She utilizes holistic approaches and draws from immense experience in the Law of Attraction philosophies. 
Kelly approaches each client's issues with openness, compassion and knowledge. She is an expert at building relationships and assisting people to reduce stress, overcome hardships and find some direction and clarity in their lives. She thrives on helping people feel listened to, accepted and comforted. Kelly collaborates with each client to establish goals and needs to give them a better quality of life.
Education
Case Western Reserve University
Master's in Social Science Administration
Specialties
Stress management 

Anxiety 

Women's issues 

Depression 

Relationship issues 

Life transitions 

Clarity and direction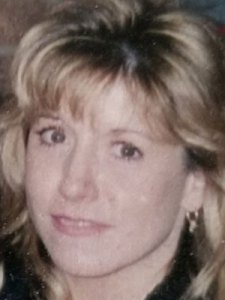 Accepting:
Aetna
BCBS of OH
Cigna
ComPsych
Humana
Magellan
Multiplan
United Healthcare
Pending:
Beacon Health Options
Cigna
Tricare
Self Pay Rate: $99
Margaret Sciuva, LPCC, CCTP
Philosophy of Care
Margaret Sciuva is a Licensed Professional Clinical Counselor in the state of Ohio with over ten years counseling experience helping clients and couples with a wide range of issues including anxiety, depression, behavior/relationship issues as well as self-esteem and stress management.  She completed her bachelor's degree from John Carroll University and her master's degree in Counseling from Webster University graduate school.   Margaret believes that taking that first to step to getting counseling is a great act of courage and can be a very positive life changing event best described by the quote, "Our wounds are often the openings into the best and most beautiful parts of us" by David Richo.
Margaret has received additional post masters training from the Gestalt Institute, MUSC (Charleston, SC), Converse College, Grand Canyon University and is scheduled to begin work on her doctorate in the fall.   Margaret works diligently with clients to set goals and assist them in finding their own unique answers to any problems they may be facing while striving to allow clients to do this at their own pace and with strong support.  Margaret has been extensively trained in diagnostics and has worked in both the mental health and substance abuse areas during her career.  Assessments, cognitive behavior therapy, dialectical behavior therapy, mindfulness, solution-focused brief therapy and family systems therapy are just some of the methods Margaret utilizes with clients, couples and families.
Margaret believes the best collaboration between client and therapist is one of deep respect, caring and authenticity. Wherever you may be in your journey -  Margaret seeks to meet you there and provide a comfortable safe place for you to reflect, share, grow and explore ways to allow you to heal, succeed and have your best life. 
Education
Webster University
Master's in Counseling
Specialties
Anxiety / Panic

Behavior / Mood Issues

Depression

Relationship issues

Couples counseling/Family counseling

Divorce/Separation

Parenting / Oppositional Behavior

Stress Management /Trauma
Accepting:
BCBS of OH
ComPsych
United Healthcare
Pending:
Aetna
Beacon Health Options
Cigna
Humana
Magellan
Multiplan
Tricare
Self Pay Rate: $99
Alexandra Restelli, LISW
Philosophy of Care
At an early age I became aware that helping others was a passion of mine and that this was something I wanted to share with others. I view therapy as an opportunity for individuals to grow and to challenge themselves to become more aware of their needs, mentally and emotionally. It is important for us as humans to express our feelings in a safe and nurturing space in order to begin the healing and rebuilding process.
I am a Licensed Independent Social Worker for the state of Ohio experienced in working with individuals with severe mental illness as well as personality disorders in the community, psychiatric facilities and correctional facilities.  I have been working as a Social Worker since 2015 to which I obtained my independent license in 2020. I have clinical experience providing individual counseling, family counseling, crisis assessments and interventions, adolescent therapy, co-occurring disorders (dually diagnosed), and disorders ranging from anxiety, depression to trauma related disorders. 
My goal as a therapist is to create a safe and respectful space for you to share your goals. I feel that therapy is a great tool for success as well as a healthy way to maintain our stress levels. I look forward to establishing a healthy clinical relationship to support building your strengths and creating goals to discover the best you!
Education
The Ohio State University
Master's of Social Work
Specialties
Families
Anxiety
Stress
Depression
Mood Disorders
PTSD
Academic and Work Issues