Highlights


A winter snowstorm struck the East Coast, leaving hundreds of thousands without power, including myself.
After facing difficult feelings of loneliness and boredom, I pulled together tips for what to do for your mental health when the power goes out.
First, stop fixating on when the power will come back on. Then, fill that time with more productive activities.
Start with your day-to-day activities first — engage in your routine as closely as you can and then spend some time reflecting on it.
Now fill the gaps with the activities you claim to never have time for, like exercising or reading.
Follow my additional tips and then, when your power comes back on, remember how you felt when it was off. Stay grateful for what you have.
On January 3rd, a snowstorm pummelled the East Coast, and Fredericksburg, Virginia (my home) got the brunt of it. The first couple hours of snowfall were idyllic. I enjoyed the white, winter backdrop in the window behind me, as I sipped my coffee and completed the day's journal entry (hello, 2022 goals). By noon, my Winter Wonderland began to morph into a harrowing nightmare. 
At 12:30, we lost power. Blanketed in snow, our house dropped in temperature rapidly. 
At 3 pm, my boyfriend Andrew left work to make his normal hour-long commute home. I couldn't wait for him to be off the road and next to me.
At 4 pm, he still wasn't home.
At 6 pm, he still wasn't home.
At 10 pm, he still wasn't home.
At 11 pm, 8 hours later, he pulled into our driveway. 
Andrew was stranded — like many others — on I-95 with no food and one bottle of water. Fortunately, he didn't spend more time stuck on the interstate. Unfortunately (for both him and me), Andrew had to brave the storm again just 6 hours later to head back to work. 
For about 24 hours total, I was trapped at our powerless home alone with our golden retriever Summer, our cat Pip, and my fear and boredom. The cold was bad, but the mental strain of the storm was worse. I felt completely helpless and unsure of what to do with myself. I also had no choice but to figure it out. 
Thus, I bring to you this article about what to do when your power goes out — mental health edition. Here are a few tips for maintaining your sanity and maybe even making some mental and emotional headway.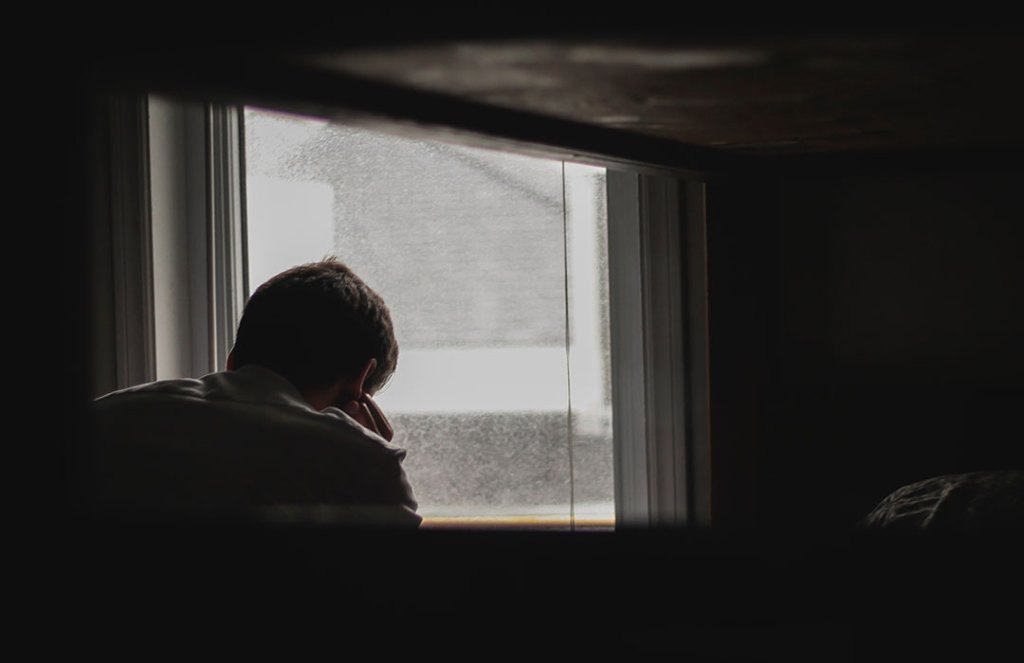 1. Stop wishing (or wondering when) the power will come back on.
For the first few hours of no power, I played a little game. I'd count down from 10 and promised myself that when I reached 1, the house would light up in all its glory. Warmth and internet restored. I knew the odds of this working were slim, but it'd be a cool story, right? Maybe, but all I did was torment myself. It's like in school when you literally count down the minutes until the bell, watching the clock diligently, and in the process, making time move more slowly. 
I realized that the sooner I stopped thinking about the power, the better off I'd be — and the quicker the power would return. It isn't easy to stop thinking about the power when you're freezing cold and want so desperately to make a cup of coffee. But (segueing into the next tips) once you fill that time with other activities, you'll be better off. 
2. Get back to the basics. 
Start with your normal day-to-day activities. How do you typically spend your time? You might not be able to make that cup of coffee, scroll through your Instagram feed (if the cell towers are malfunctioning too, as they were in my case), or watch your favorite show on Netflix — but you can take your dog for a walk (carefully), read, journal, tidy up the house. 
Things aren't normal, but you can find a sense of normalcy and curb your panic by engaging in some of the routine activities that your mind and body are used to. 
3. Reconsider how you normally spend your time. 
As a natural next step, spend some time reflecting on your daily routine. How much of it relies on electricity? How much of your time is spent on social media or TV? And how does that make you feel? 
When my power went out, all I wanted to do was sink into my couch and turn on "Ink Masters" — for the third day in a row. This realization made me feel guilty and ashamed of how I spend my free time. Everybody needs and deserves the occasional Netflix binge. But I, personally, didn't want to spend all of my weekends or days off watching TV. And I didn't realize that's what I was doing until I couldn't do it anymore. I'm not saying I'm not going to watch "Ink Masters", but I am saying that I'm better aware of how I spend my time. And awareness is the first step to making a change. 
4. Do that thing you never have time for.
We all have that one thing that we want to do, but we don't because there just isn't enough time in a day. It's exercising, journaling, cleaning out the closet, reading that new book, writing your own book. Well, as far as you can tell, you now have all the time in the world to do that thing (so long as you've succeeded in following our first tip)! 
Do a 30-minute workout, utilizing the handful of moves you remember from your favorite YouTube workouts. Journal about your day — my guess is you have plenty of thoughts and feelings to record. Read a chapter of that book or outline the characters and plot for your own book (like I did). You also have time to build that thing into each day or week so that you follow through with it when you do get power back. 
5. Talk to your neighbors.
Losing power can feel horribly isolating. Andrew was at work, so I was alone — and I couldn't even comfort myself by stalking others on social media, relating to their own power outage stories. Phone calls and text messages were also short-lived or complete failures. That left my neighbors.
I didn't plan on commiserating with my neighbors, but when I took Summer out for a walk, it happened naturally. They were out shoveling their driveways or walking their own dogs. I asked how they were doing, if they were staying warm, and vice versa. Quickly, I was invited into two of my neighbor's houses — introduced to their pets and given a rundown on the property value or quirks of their homes. We shared a few frustrated laughs about our predicament, and then I made my way back to my own house. I returned with renewed joy, hope, and satisfaction.
6. Do something that makes you feel productive and fulfilled.
You can only do so many puzzles before going a little stir crazy. The cold weather makes us feel lazy — but exerting some energy and engaging in an activity that makes you feel productive is important. If you're comfortable and prepared to venture out into the snow, start by cleaning off your car. Then, if you're feeling up for it, shovel your driveway. It might not be fun, but you will feel good about it afterward. 
If going out into the snow isn't an option, do something inside that'll make you feel good about yourself. Get to cleaning that closet that's bursting at the seams. Fold the laundry that's getting wrinkled on your bed. Pick up those dog toys that you trip over every five seconds. Even these little tasks will make you feel better about yourself.
Bonus tip: When your power comes back on…
Remember how you felt when your power was off. The fear, the uncertainty, the discontent. Keep these feelings close even after your power eventually returns, as this will help you remain grateful. Food, water, a warm and safe shelter — these are some of our most basic, physiological needs. And we often take them for granted. That is until they're taken from us or our loved ones. 
The reality is that none of us are guaranteed to live comfortably day after day. In fact, many people don't live comfortably — and a short power outage, as frustrating and inconvenient as it is, can serve to remind us just how fortunate we are to have the things, the people, and the time on Earth that we do.