Team Thriveworks Birmingham, Michigan
---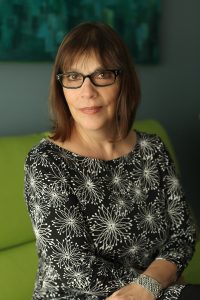 Karen Waldrop, LPC
I understand that taking the first step toward therapy is challenging. I believe that you have the ability within you to heal, to grow and to create positive change. Having someone to talk with who will listen, accept you as you are right now, and guide you without judgement is a powerful asset and I want you to know that I am available to assist in your personal growth. As a team, we will work collaboratively to set goals, improve your self-image, and identify strategies for you to lead a positive and fulfilling life.
I received my masters in counseling from Oakland University and have over 20 years of experience providing compassionate and professional counseling to individuals and couples. I use a variety of methods to help people who are struggling with:
Depression
Anxiety
Asperger's Syndrome
Learning Differences
ADD / ADHD
Grief & Loss
Traumatic Brain Injury
Career Concerns
And More
Finding a counselor that is right for you is vital. I will provide you with a safe, comfortable and supportive environment to help you identify and overcome the issues that are preventing you from living the life you desire. I am here to help and look forward to meeting with you!
---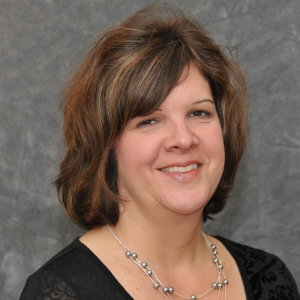 Sandra Quigley, LMSW
Sandra Quigley has been providing individual and couples counseling for over a decade, focusing on empowering individuals to take their most challenging circumstances and transform them into a turning point of personal growth.
She has a love and passion for counseling.
Sandra believes in what Henry David Thoreau said:
Things do not change; we change."
We become the result of our choices. These choices bring us closer or take us further away from experiencing a more meaningful and fulfilling life. Sandra enjoys helping clients overcome personal obstacles by providing therapy that is warm, relaxed and affirming.
In addition, Sandra serves Christians who want their faith integrated into the counseling experience. She works with clients to help them through the process of personal change while focusing on the beauty of God's grace and truth. Once a person can see themselves through God's eyes of mercy and acceptance, they can begin the journey to face their personal challenges with courage and confidence.
She received her Master in Clinical Social Work from Wayne State University. Sandra has worked in a variety of settings and roles such as home based counselor for foster care, legal advocacy for victims of violent crimes with the Wayne County Prosecutors Office, pre-marriage counselor for Shrine Catholic Church, outpatient clinician and private practice practitioner.
She has experience with helping clients address the following issues:
Anxiety
Depression
Grief and loss
Relationship issues
Life stage transitions
Trauma
Codependency
Sandra believes that the therapy experience can be enjoyable and fun if approached with a good attitude and a strong motivation for change.
With Sandra's help, I have unearthed a much calmer, happier, together self that now wakes up each morning looking forward to the day ahead. We all have our baggage- I never once realized that I could unpack that bag and put my crap away. I now get to walk through life so much lighter!!"
-A Grateful Client
---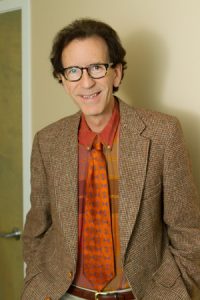 Herman Daldin, Ph.D.
Herman Daldin provides psychological services for all age groups, addressing a wide variety of mental health issues. He specialized in working with clients experiencing depression, anxiety, school and work related problems, family difficulties including divorce and abuse, among others. Dr. Daldin has a strong commitment to helping people overcome the challenges that cause roadblocks to a healthy and happy life.
In addition to providing psychological services, Dr. Daldin's accomplishments include:
Anna Freud Centre of London Past-Fellow
Honorary Appointment to UCL Department of Psychology and Pychoanalysis
International Psychological Conference Presenter in Europe, Asia and throughout North America
Author of numerous peer-reviewed articles and books
Quoted extensively in newspapers and magazines worldwide
---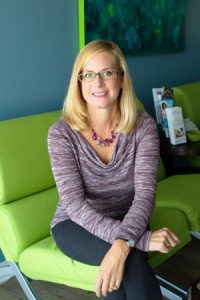 Carin Goodrich, M.A., LPC
Carin Goodrich has more than 15 years of experience working with children, adolescents, women and families. She received her bachelor's degree from Western Michigan University and her master's degree from Oakland University. She also holds specialty degrees in child and adolescent counseling, and school counseling.
Carin enjoys working with students of all ages (including those in college) with issues of stress/anxiety, social problems, trouble succeeding academically and behavioral problems. She has a great deal of experience with issues of grief and loss, domestic violence, children coping with divorce, and parenting challenges. Carin also enjoys working with women facing life difficulties.
Carin's approach to therapy is client-centered and strength based, with a relaxed and personalized style. She builds trust easily with clients of all ages, especially children by relating to them and seeing things from their perspective. Using play therapy, cognitive-behavioral strategies and traditional talk therapy she helps clients reach their personal goals to improve their quality of life.
---
►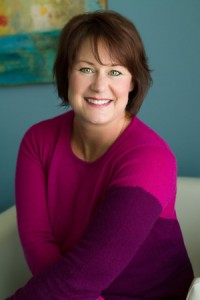 Marcy Adams Sznewajs, MA, LPC, NCC
Marcy Adams Sznewajs is the president and owner of Thriveworks Counseling in Beverly Hills, Michigan. She received her bachelor's degree in exercise science from the University of Michigan and her master's degree in counseling from Oakland University.
Marcy's clinical experience includes working with adolescents, emerging adults and families experiencing challenges including depression, anxiety, addiction, LGBTQ issues, interpersonal relationship struggles, grief and life-transitions.
Marcy's approach toward therapy is introspective, yet positive and hopeful. She believes everyone has the potential to live a life of purpose and joy. Using a combination of humanistic, psycho-educational and cognitive behavioral modalities, Marcy works with her clients explore, process and make peace with the challenges they face, so that they can become more fully engaged, happy and confident in life. She is a passionate advocate for teens and especially enjoys working with adolescents and their families during these often tumultuous years.
Marcy also has specialized training and experience in suicide prevention, working with gifted youth and adults, and as a Love and Logic instructor.
In her free time, Marcy enjoys spending time with her husband and three teenagers, volunteering at her kid's school, spending time at her cottage in northern Michigan and training her dog, Betsie, a TDI Certified Therapy Dog.
---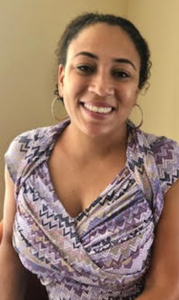 Nefertiti Raheem, LMSW
I received my master's degree in Social Work from the University of Michigan, Ann Arbor. Over the past decade I have provided comprehensive therapy as part of an interdisciplinary team to assist clients in finding healing and wholeness. I have experience working with collaboratively with psychiatrists, school professionals, and primary care physicians to insure clients achieve the best possible outcomes. My experience as a therapist extends across the life span with individuals, couples and families.
I am a passionate therapist who understands the importance of helping people develop and maintain healthy relationships by providing a non-judgmental therapeutic approach. My goal is to provide a safe and welcoming environment for people to explore and work towards their life goals finding success and the happiness they seek.
I welcome the opportunity to help you find healing and wholeness in whatever stage of life you are currently experiencing.
Issues and Population:
Geriatric population, adolescents, single parent's issues and working as co- parents after a divorce or separation. Young adults, depression, anxiety, ADHD, LGBTQ, eating disorders, couples, life transitions, grief and loss.
Treatment Modalities:
Cognitive Behavioral Therapy, Mindfulness, Stages of change, just to name a few treatment modalities I utilize to assist clients.
---
Steve Whitmore, LMSW
Steve Whitmore, MA, LMSW has been working with children, adults and families for over 25 years. A man of deep faith, Steve counsels from a strengths-based solution perspective looking at the resources that people have and assisting clients to see hope and possibilities in their lives. With children, Steve discovers interests and creates relatable metaphors to engage them in their therapeutic work and develop life skills. With adults, he provides insight and helps guide exploration of new options that haven't been considered in the past. The goal is always healthy and virtuous living.
Steve's experience includes working with:
ADHD
Asperger's and Autism
Oppositional Behavior
Anger Management
Anxiety/Stress Management
Grief and Loss
Illness
Self-esteem
Conflict Resolution
Relationships
Men's Issues
Steve received his Master in Clinical Social Work from Wayne State University and has worked in day treatment, home-based, outpatient and school settings. In addition to his role as a clinician with Thriveworks, Steve is also an educational consultant. He is married with three children.
---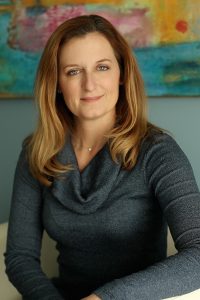 Christine Lyon, M.A., LLPC, NCC, CDC Certified Divorce Coach
Christine Lyon is a mental health counselor with Thriveworks Counseling in Beverly Hills, Michigan. She holds a Master's degree in Counseling from Oakland University. She received her bachelor's degree in Psychology from the University of Michigan. Additionally, Christine holds a certification in coaching, specializing in divorce, families, and parenting.
Christine's clinical experience includes working with children, adolescents and their families, as well as individuals struggling with relational issues, substance abuse, and addiction.
Christine believes that every person is capable of the self-understanding that leads to a successful, healthy, and joyful life. To facilitate this understanding, Christine works with individual clients to create a safe, supportive environment where they may explore areas in which they may be "stuck" or struggling. She employs a psychodynamic, humanistic model which empowers her clients to identify, celebrate, and utilize their strengths to overcome challenges, so that they may reach their fullest potential in all areas of their lives.
Christine has combined her passion for healthy, thriving families and her own personal experience with the transition to a two-household family into a specialization in working with divorce issues. As a CDC Certified Divorce Coach, Christine becomes a vital ally, sounding board, and mentor in helping clients be the best parents they can be during one of the most crucial times in their and their children's lives.
Prior to her career in counseling, Christine was head of trading operations for a private capital management company in Birmingham, Michigan. In addition to her private practice, she currently manages a joyfully chaotic blended household that includes four teens, one pre-teen, and two dogs. She enjoys rock-climbing, camping, and is learning to play guitar.
---
Meet Betsie, Certified Therapy Dog
Betsie is a Portuguese Water Dog and has been trained and certified as a therapy dog by Therapy Dogs International.
TDI is a leading certifying organization for therapy dogs and the only certifying body recognized Beaumont Health System. Betsie began her therapy dog career in 2015 at the age of six. She volunteers at Royal Oak Beaumont on Tuesday afternoons and also makes visits to local schools upon request.
Betsie loves greeting Thriveworks clients and her passion is bringing a smile to the faces of people of all ages. Parents appreciate her friendly demeanor and the fact that she is non-­‐shedding hypo-­‐allergenic. Children love her soft hair and waggy tail. Betsie is available to accompany clients in their therapy sessions on a limited basis, but mostly works as a greeter.
Be sure to say hi to her when you come in!
Friendly
Loves making kids
and adults smile
Does not shed
Petting her may help lower stress levels, allowing kids and adults to relax and open up more easily.
---