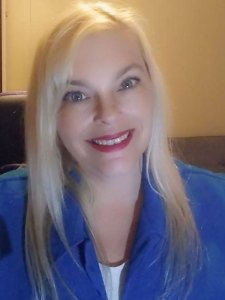 Self Pay Rate: $99
Anna Slatton, LPC
Philosophy of Care
Are you, your child, or your family struggling with anxiety, depression, stress management, or trauma? I have a passion for working with individuals (children and adults), families, and couples. My job is to assist you in helping you look at things differently. Focusing on a shift in perspective allows for needed changes in feelings, thoughts, and behaviors to fall into place. I have been a practicing therapist for 10 years. My aim is to assist individuals, families, and/or couples in creating a better quality of life. So, if a better quality of life is what you are seeking, I want to walk with you on that journey.
I enjoy studying behavior analysis and learning concepts and conditioning. During my collegiate career, I participated in my college's study of Oddity Concepts in Learning. I graduated cum laude with my master's degree in counseling in 2009 from UALR.
Beginning a new mental health journey is not easy, but it is worth the effort. I value the vulnerability that it took to begin this journey. I see you. I hear you. Let's take this journey together. Therapy is not an overnight fix. There is not magic wand. It won't always be easy. But, it will be worth it. Are you ready?
Education
Master of Arts
University of Ark at Little Rock
Specialties
Anxiety
Depression
PTSD
ADHD
Bipolar Disorder
Personality Disorders
OCD
Grief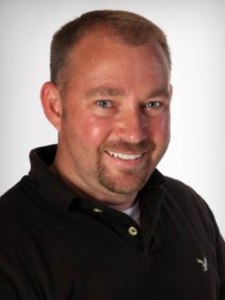 Self Pay Rate: $99
Arthur Stokenbury, LPC
Philosophy of Care
Arthur Stokenbury is a Licensed Professional Counselor (LPC) and Licensed Alcoholism and Drug Abuse Counselor (LADAC) with 12 years of experience working with adults and adolescents. Most of Arthur's work has been in criminal rehabilitation and substance abuse. He has worked with an array of different mental health issues especially in regards to trauma and substance abuse. Through working with a criminal population, Arthur has learned the importance of patience, especially in challenging sessions. He offers unbiased and objective counseling. Arthur sets clear and achievable goals and works together, with his clients, to achieve these goals. He understands how trauma and substance abuse play hand in hand and how to break the cycle.
Arthur completed his master's degree in Clinical Mental Health Counseling at Southern Arkansas University. He became a therapist because he enjoys helping others work past their life's challenges and improve their quality of life. Arthur feels that he can help people make more sound, rationally-based decisions versus emotionally-based decisions. He enjoys being a counselor and feels a sense of purpose in his work. As a retired Army NCO and Purple Heart recipient, Arthur understands how trauma can affect an individual.
Arthur's approach is a holistic view of mental health encompassing the body, mind, and emotions--integrating all aspects of an individual's cognitions, strengths, and weakness. He believes that all the dimensions are interconnected and important to a well-rounded and balanced lifestyle. Arthur incorporates elements of cognitive behavioral therapy (CBT) and solution-focused therapy into his practice. He believes that he can help facilitate the process of positive life changes and growth. Arthur enjoys helping people find their path on life's journey, working through obstacles along the way.
Education
Southern Arkansas University
Master's in Clinical Mental Health Counseling
Specialties
Substance Abuse
Military & Veteran's Issues
Trauma & Post-Traumatic Stress Disorder
Anxiety
Anger Management
Cognitive Behavioral Therapy (CBT)
Julie Calvery-Carman, FNP, PMHNP
Philosophy of Care
Julie Carman is a board-certified Psychiatric Mental Health Nurse Practitioner (PMHNP) with a passion for providing quality psychiatric care to assist teens, adults, and seniors with the negative effects of anxiety, depression, anger, relationships, behavioral issues, coping skills, divorce, eating disorders, family conflicts, gender identity and transgender issues, grief, OCD, school issues, and more.
Julie earned her Master's degree in Nursing from the University of Oklahoma's Health Sciences Center. She started her journey in healthcare in 1996 as a nurse and has worked in a variety of settings including hospitals, clinics, skilled nursing facilities, and university settings. Julie has been a Nurse Practitioner since 2008, having been initially board certified as a family nurse practitioner, and then returned for additional certification in 2020 to become a PMHNP. She values collaboration, education, and practical ways to incorporate positive mental health strategies such as self-care into daily life. She knows how important it is for patients to choose a provider that can meet them where they are in life—Julie is able to do just that.
She believes open communication and patient involvement are essential parts of the psychiatric treatment process and views herself as a partner in the care and wellbeing of each patient. As a woman working in the healthcare industry for many years, Julie understands the challenges that patients face as participants in the healthcare system. She offers her guidance and support as you work together to address your mental health needs.
Education
University of Oklahoma Health Sciences Center
Masters of Science in Nursing
Specialties
18+ Medication Management
Anxiety
Depression
Anger/Behavioral Issues
Coping Skills
Eating Disorders
Gender Identity / Transgender
Grief, Infidelity
Life Transitions
Military/Veteran
Obsessive-Compulsive (OCD)
Pregnancy/Prenatal/Postpartum
School Issues
Self Esteem
Sleep or Insomnia
Stress
Trauma and PTSD