Meet our Counselors
---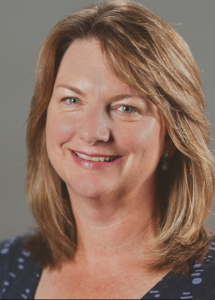 Barbara Corff, LP
Barbara Corff is a Licensed Psychologist and a Registered Art Therapist. She offers individual and family therapy to adults, adolescents, and children. Dr.Corff specializes in working with children and adolescents facing challenging issues, such as depression, anxiety, low self-esteem, divorce, anger, and school problems. She provides family therapy and parent training to improve children's compliance with responsibilities, family unity, and communication and co-parenting skills. Dr. Corff also has several years experience helping adults with life transitions, depression, anxiety, substance use problems, and maintaining healthy living goals.
Dr. Corff is also licensed to provide psychological and development assessments for children, teens and adults. She can provide the psychological assessments only, or include therapeutic treatment after the assessment. Dr. Corff obtained her PhD from Fielding Graduate University and has been in Austin for 14 years. She has the additional training as a Registered Art Therapist and uses art therapy as needed for her child and adult clients alike.
With Dr.Corff's training in a variety of therapeutic techniques, such as Cognitive-Behavioral and Motivational Interviewing, she can suggest strategies to manage feelings, challenge negative thoughts, and change unwanted behavior and habits. By using art in therapy, she can also offer an alternative method for self-expression and exploration.
Specialties:
Psychological Assessments
Child and Adolescent therapy
Family therapy
Parenting skills training
Anxiety
Depression
Co-parenting through divorce
Self-esteem issues
---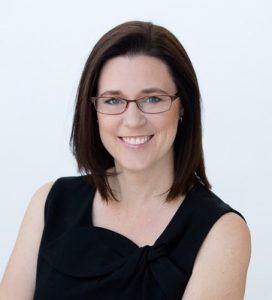 Cristy Pierce, PsyD, LP, BCBA
Dr. Cristy Pierce is a licensed psychologist and board certified behavior analyst. She obtained her doctorate degree in health psychology from the Georgia School of Professional Psychology and completed the online behavior analysis program at the University of North Texas. Dr. Pierce provides a range of treatment services including psychological assessments, psychotherapy, and applied behavior analysis.
For clients seeking a full service psychological assessment report, Dr. Pierce can complete formal testing for many reasons including autism and ADHD evaluations, behavior problems, general personality and emotional functioning, cognitive and dementia evaluations, intellectual functioning, disability evaluations, neuropsychological screening, and others. When scheduling an assessment, please provide information regarding the purpose of the testing. Note that Thriveworks does not provide assessments for forensic/court-ordered assessments or child custody evaluations.
In addition to providing thorough assessments for clients of all ages, Dr. Pierce is also trained as a board certified behavior analyst. She can assist with changing challenging behaviors and frequently incorporates parent support in developing behavior management strategies for clients ages 3+. As a health psychologist, Dr. Pierce has a passion for working with young adults who are newly diagnosed with serious medical or mental illness. She also provides support to their families related to managing this disability. She can help them overcome the depression that frequently accompanies new diagnoses and help them to overcome these barriers so they can live the life they want to live.
Dr. Pierce works in both the Cedar Park and Pflugerville offices. Intakes, psychotherapy, and applied behavior analysis is offered at both locations. All testing is completed at the Cedar Park office.
Psychological assessments:
Autism evaluation
ADHD evaluation
Behavior problems
Personality and general emotional functioning
Intellectual functioning
Disability evaluations
Neuropsychological screening
Psychotherapy for ages 13+ for the following conditions:
Adjustment to illness or disability
Stress related conditions
Behavior management using applied behavior analysis
Individuals with cognitive impairments (intellectual disability, brain injury, dementia)
---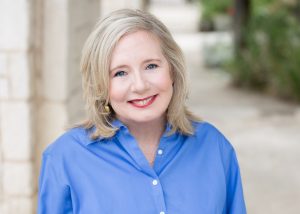 Susan Wills, LPC
Shy or have social anxiety? Susan Wills has overcome this and can help you, too. Susan is a Licensed Professional Counselor who works with clients who are seeking: Increased Self-Confidence, Integrity, Wealth, Friends, Satisfying relationships, A family, and A job you love that fills your life with meaning. Her pursuit of a meaningful life is never ending and she has attended more workshops, trainings, counseling groups, and coaching than we can list here. If you are looking for new information, new tools to cope, and a new way to achieve the happiness you want and deserve in life, let's start working together!
Some of Susan's professional training experience and specializations include: Addiction Recovery, Confidence building and self-esteem, Creating a mentally healthy home (including dealing with toxic relatives), Marriage counseling and relationship repair. Managing chronic pain, Healing your past, and Taking yourself from failure to success.
Susan works with families and children ages 5 and above, so she can work through any type of parenting and family issues, couples and relationship issues and more. Susan has immediate openings and looks forward to meeting you soon!
Susan's Specialties:
Improving Self-confidence and Self-esteem
Overcoming Shyness and Social Anxiety
Improving Relationships
Finding the job that gives your life meaning
Addiction, Recovery and Healthy Living
Creating a mentally healthy home
Marriage Counseling
Managing Chronic Pain
Ages 5+
---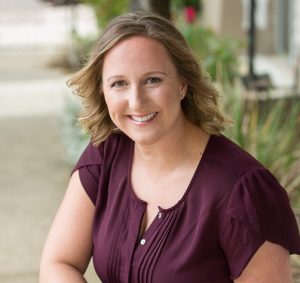 Ann K. White, LPC
Ann K. White is a Licensed Professional Counselor providing individual therapy to people with a range of concerns from substance use to bipolar disorder. She offers a person-centered approach in a safe environment to explore, express, and motivate an individual toward personal growth and understanding. She uses a collaborative approach to therapy that is client-driven, and strength-based recognizing each person is unique and requires different methods to find change in their current life status.
Ann has a Master's degree in Education from the State University of New York at Plattsburgh and a Master's in Mental Health Counseling from Argosy University in Sarasota, Florida. She has worked in a variety of settings in Florida and Texas including residential treatment centers for substance use, anxiety, depression, schizophrenia, and bipolar disorders. She has a knowledge base of 12 step programs as well as alternatives. She has provided psycho-education, individual and group therapy. Ann utilizes evidence-based therapies to include: Motivation Interviewing, Solution-Focused Brief Therapy, Positive Psychology, Cognitive Behavioral Therapy, and Dialectical Behavioral Therapy.
Ann's Specialties:
Chemical Dependence
Dual Diagnosis (Mental Health concerns plus drug or alcohol addictions)
Anxiety
Bipolar/Schizophrenia
Relationship Issues
Communication and Boundary Issues
Clients Age 18 and over
---