Meet our Counselors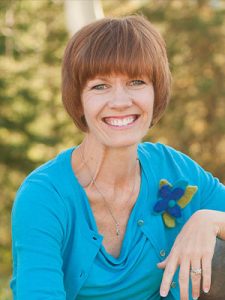 Kat Robey
Kat has been a licensed counselor in the state of Arizona for over 20 years and in private practice since 2000. She has also served various local community agencies in Tucson through employment, contract, and/or volunteerism since moving to Tucson in 1994.
Since 2010, Kat has served as the Relationship Expert with a monthly segment on the daily live television show The Tucson Morning Blend on Kgun Channel 9. Videos of Kat on The Tucson Morning Blend can be found on YouTube.
Kat has a wide variety of experience and has served: trauma survivors, combat veterans, seniors, couples, individuals, families, and children. Kat also has worked extensively with family court and custody issues, crisis counseling and debriefing, and grief and loss. Through her volunteer status with Tucson Victim Witness, Kat served on a team to train counseling professionals and debrief flight crews in New York City following the 9/11 terrorist attacks. She has also created programs to assist and educate perpetrators and survivors of domestic violence and their children, community councils to address child abuse, and a specialized facility to provide culturally sensitive forensic interviewing and investigation of child sexual abuse.
Personally and professionally, Kat believes there is so much more we can learn, do, and be to lead happier and more successful lives. In this way, Kat is constantly challenging herself to live her best life as much she does her clients. Being the owner of Thriveworks allows Kat to drastically scale her impact for helping others and to work with a team of quality, caring professionals to carry this heartfelt mission further into the world.