Meet our Counselors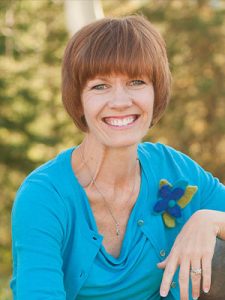 Kat Robey, LPC
Kat has been a licensed counselor in the state of Arizona for over 20 years and in private practice since 2000. She has also served various local community agencies in Tucson through employment, contract, and/or volunteerism since moving to Tucson in 1994.
Since 2010, Kat has served as the Relationship Expert with a monthly segment on the daily live television show The Tucson Morning Blend on Kgun Channel 9. Videos of Kat on The Tucson Morning Blend can be found on YouTube.
Kat has a wide variety of experience and has served: trauma survivors, combat veterans, seniors, couples, individuals, families, and children. Kat also has worked extensively with family court and custody issues, crisis counseling and debriefing, and grief and loss. Through her volunteer status with Tucson Victim Witness, Kat served on a team to train counseling professionals and debrief flight crews in New York City following the 9/11 terrorist attacks. She has also created programs to assist and educate perpetrators and survivors of domestic violence and their children, community councils to address child abuse, and a specialized facility to provide culturally sensitive forensic interviewing and investigation of child sexual abuse.
Personally and professionally, Kat believes there is so much more we can learn, do, and be to lead happier and more successful lives. In this way, Kat is constantly challenging herself to live her best life as much she does her clients. Being the owner of Thriveworks allows Kat to drastically scale her impact for helping others and to work with a team of quality, caring professionals to carry this heartfelt mission further into the world.
Brandy Enneking, LPC
Brandy is a Licensed Professional Counselor who is also certified to provide licensure supervision to her peers. Brandy graduated with her Bachelors Degree in Sociology from University of Arizona and received her Masters Degree in Community Counseling from University of Phoenix.
She has been practicing in the field of community behavioral health for 10 years, working with a number of different populations. Of those 10 years, 7 have been spent working with adults with bipolar disorder, depression, anxiety, grief, anger, trauma history, psychosis, substance use disorders, and Department of Child Safety involvement.
Brandy views therapy as a process in which the therapist and client work together to solve a puzzle. Her role is to help the client find and organize the puzzle pieces. The client's role is to put the pieces where they belong in the puzzle that is their life.
Brandy uses a trauma informed approach with everyone she works with, meaning she believes that everyone has experienced their own type of trauma and that affects everyone in many different ways. Depending on a person's needs, Brandy may find herself using cognitive, solution-focused, and mindfulness techniques, utilizing many different tools from Dialectic Behavior Therapy (DBT), Acceptance and Commitment Therapy (ACT), Cognitive Behavior Therapy (CBT), as well as many other therapeutic approaches. Not only does Brandy approach each of her therapy sessions in a trauma informed manner, Brandy uses a person-centered approach, showing each person she works with the utmost  respect, showing unconditional positive regard, empathetic listening, and providing support as she helps people reach their own personal goals, find their values, and learn to create a life worth living.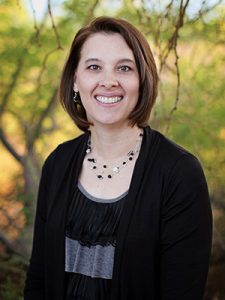 Karen Welker, LPC
Karen Welker is a Licensed Professional Counselor (LPC). She graduated from Walden University with a Master's degree in Clinical Mental Health Counseling and from the University of Phoenix with a Bachelor's degree in Communications. She has experience working with survivors of physical, emotional, and/or sexual abuse in multiple settings, including residential, partial-hospitalization programs, and domestic violence shelters. She is trained in Trauma-Focused Cognitive Behavioral Therapy (TF-CBT) and uses Cognitive Behavioral Therapy (CBT), Dialectical Behavioral Therapy (DBT) and Mindfulness in her practice. She strives to bring to her sessions warm, individualized, empowering, person-first, and trauma-informed methods to help her clients with multiple conditions and diagnoses, including depression, anxiety, Post-traumatic Stress Disorder, Bipolar Disorder, substance use, Adjustment Disorder, Attention Deficit Hyperactivity Disorder, and Oppositional Defiant Disorder, grief/loss, and parenting issues. She loves working with children, adolescents, adults, families, and groups.
Karen is a self-professed "nerd," especially about the brain. She states, "I believe our brains are powerful and fascinating. I love helping individuals understand more about their brain, learning how to harness the power of our mind and body, and providing proactive help to find hope and healing." She strives to impart empowering information and encouragement in the life-changing journey to "retrain the brain."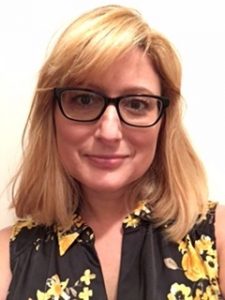 Stephanie Sammarco, LPC
Stephanie Sammarco earned her Master of Arts in Professional Counseling from Argosy University in Washington, DC, and her Bachelor of Arts degree from The City University of New York in New York City.
With over ten years of experience helping children, adolescents, adults, and couples, Stephanie strives to help her clients increase their self-awareness so they can see the maladaptive patterns and then change things in their lives to prosper. Stephanie's therapeutic approach depends on the individual needs of each client. Stephanie uses a variety of therapeutic approaches, including client-centered, CBT, EMDR, solution-focused, psychodynamic, play therapy, and family systems. This means she is flexible and adapts to the style that is best for the client, bending from psychoanalytic therapy to cognitive-behavioral therapy and everything in between. Stephanie's primary goals in treatment are to help form a therapeutic alliance in order to work together to solve life's many problems, to provide unconditional positive regard, and to empower clients to chose the direction their lives take.
Stephanie has experience helping with the following issues and population: Children from age 8 to adult (including college students), depressive disorders, anxiety disorders, parent-child relationships, family therapy, couples, LGBTQIA related issues, grief, divorce, domestic violence, anger management, oppositional defiant disorder, stress management, school stress, work stress, trauma, mindfulness and career exploration.